This post is part of the HEALTHY ESSENTIALS® 2014 program by Johnson & Johnson Consumer Companies, Inc. and The Motherhood, who sent me a box of products and compensated me for my time. Opinions, experiences and photos shared here are all my own, and I hope you enjoy them.
As mentioned in my previous post about ways to be healthier for your Valentine, one of the aspects into being healthier is to use lower calorie ingredients in your cooking. This can be great to make a lower calorie treat for your loved one on Valentine's Day or ANY day of the year! We really should treat our loved ones well every single day, and what better way than to show them with treats baked from the heart. Below you can see how I made my Chocolate Peanut Butter Cookies with SPLENDA® No Calorie Sweetener to share with my loved ones!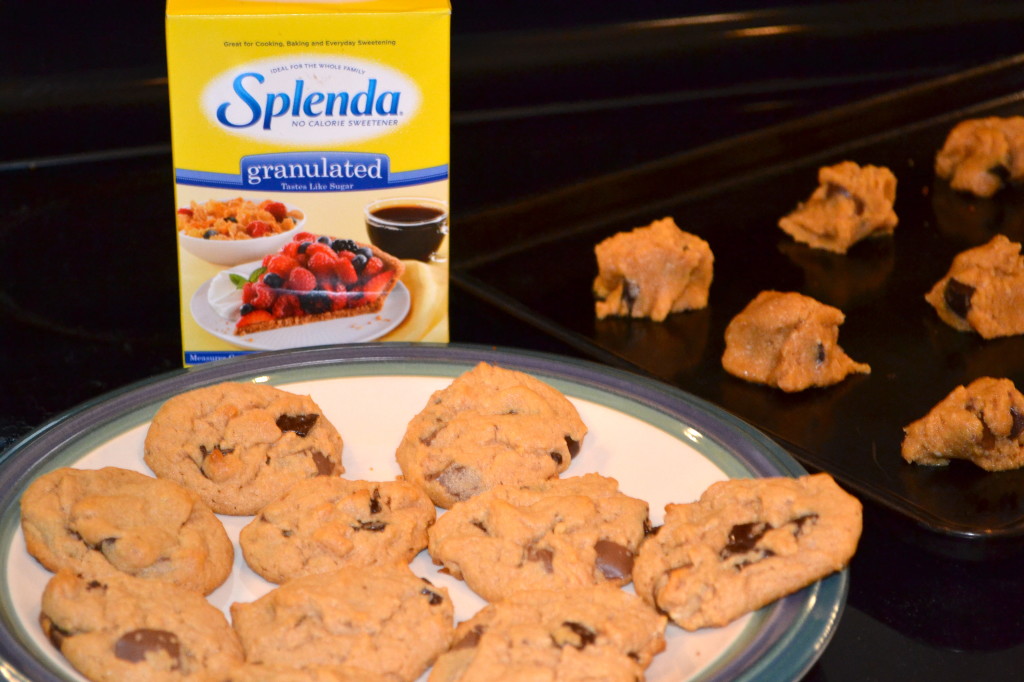 Chocolate Peanut Butter Cookies with SPLENDA® No Calorie Sweetener
Prep time:
Cook time:
Total time:
Chocolate Peanut Butter Cookies with SPLENDA® No Calorie Sweetener for a delicious treat with less calories than using regular sugar.
Ingredients
¼ cup softened margarine
1 cup creamy honey-flavored peanut butter
¼ cup egg whites
½ teaspoon vanilla
1 cup SPLENDA® No Calorie Sweetener, Granulated
1½ cups all-purpose flour
½ teaspoon baking soda
½ teaspoon Kosher rock salt
½ cup chopped milk and dark chocolate pieces
Instructions
Preheat oven to 350 degrees
Mix margarine and peanut butter in a large mixing bowl
Add egg whites and vanilla and mix well
Add SPLENDA® Granulated No Calorie Sweetener and mix well
Combine flour, baking soda and Kosher rock salt in a small mixing bowl
Slowly add flour mixture to peanut butter mixture and mix well
Chop pieces of both milk and dark chocolate and fold into batter
Roll tablespoon-sized balls and place onto baking sheet
Bake for approximately 9 minutes
Let cool and enjoy
Make sure to keep yourself healthy all year round and to use ingredients that can keep your calorie intake where you need it in your diet. I also love that SPLENDA® No Calorie Sweetener can be used straight from the box in my coffee and tea! I can add that sweetened flavor without adding all the calories! This product is great for cooking, baking, and just using as an everyday sweetener!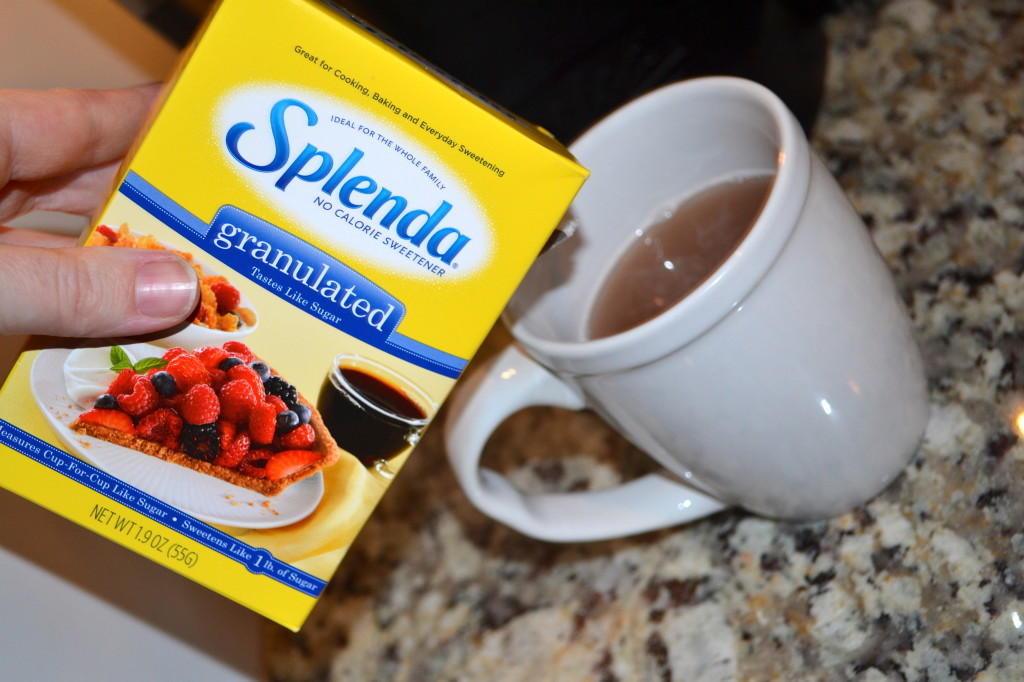 Here's a hint: SPLENDA® No Calorie Sweetener, Granulated can be used almost anywhere sugar is used, including cooking and baking. It measures cup-for-cup like sugar, but contains 678 calories less than sugar on a cup-for-cup basis. One teaspoon of SPLENDA® No Calorie Sweetener, Granulated contains the sweetness equivalency of one teaspoon of sugar with no calories or carbohydrates.
Get a printable coupon for $1 off any SPLENDA® No Calorie Sweetener product at at HealthyEssentials.com.
To sweeten the savings, you could get a free 30 minute nutrition consultation with a Registered Dietitian when you buy $10 of SPLENDA® Sweetener Products between now and February 17, 2014 – up to $75 value!  More details on this special offer at HealthyEssentials.com.