This post is part of the HEALTHY ESSENTIALS® 2014 program by Johnson & Johnson Consumer Companies, Inc. and The Motherhood, who sent me a box of products and compensated me for my time. Opinions, experiences and photos shared here are all my own, and I hope you enjoy them.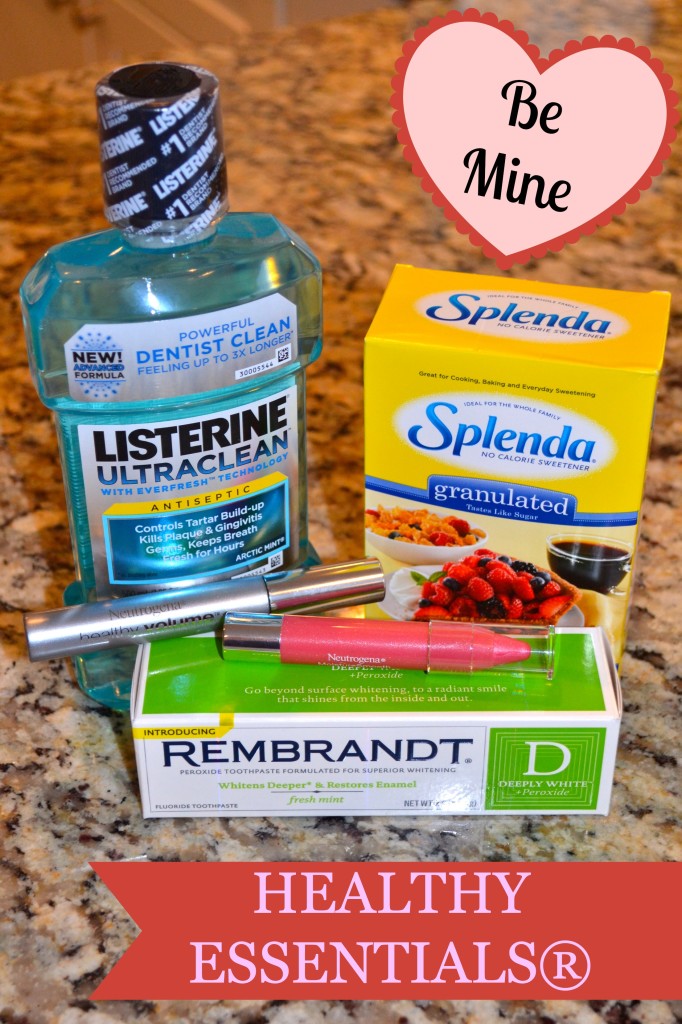 Want to feel great for Valentine's Day? There's nothing better than feeling your best, healthy, and beautiful self for you and your loved one. I know there are many different things that go into one's routine to be their best healthy and beautiful self. For me, I love to find products that make me feel healthy. There is nothing like having fresh clean breath and showing off those beautiful pearly whites. Also, adding just a little bit of make-up into your routine can make you feel better and start feeling your best. That is why I love to have great lip and eye products available to give me that little boost of feeling more put together on a special date night. Lastly, there is nothing like making sure you are putting healthier ingredients into what you are eating and drinking to keep feeling great all year round. It's all about getting into a routine to feel great, and HEALTHY ESSENTIALS® helps to bring me the products I need to make this possible. Feeling great on the inside and outside is what everyone should strive for in their lives! Make your Valentine's Day great by showing your loved one your beautiful and healthy self!
Feeling Great on the Outside
Some products to help me feel great on the outside include NEUTROGENA® Healthy Volume® Mascara and NEUTROGENA® MoistureSmooth Color Sticks. These products help you to feel beautiful and natural all at once. I am not a fan of using a ton of make-up, but a little can give you that healthy boost to look your best. What I love about these products, is that they do the following:
For beautiful, conditioned and volumized lashes to flutter at your Valentine, you can get NEUTROGENA® Healthy Volume® Mascara! The Visible Volume Brush coats and builds even the smallest lashes with rich, volume-building color. No clumps, smudging or flaking!
NEUTROGENA® MoistureSmooth Color Sticks instantly moisturize lips while continuously conditioning them, so they are softer and smoother in just three days with nothing on them. Made with fruit extracts along with mango and shea butter, the balm-like formula glides on easily, providing a sheer wash of moisturizing color that lasts for hours.
Get a printable coupon for $1 off any NEUTROGENA® Cosmetics product at HealthyEssentials.com.
Feeling Great on the Inside
There are many different things you can do to feel great on the inside. Some of these include keeping your mouth healthy and clean, as well as using ingredients in cooking for a healthier lifestyle. Some HEALTHY ESSENTIALS® products that I think work great for oral hygiene include:
REMBRANDT® DEEPLY WHITE® + Peroxide Fresh Mint Toothpaste
LISTERINE® ULTRACLEAN® ARCTIC MINT Antiseptic Rise
The combination of using these will brighten your smile and make you feel clean and healthy throughout the day! The toothpaste uses the same enamel-safe whitening ingredients that dentists use for that beautiful bright smile. Also, the LISTERINE® ULTRACLEAN® ARCTIC MINT Antiseptic Rise is the only leading mouthwash with an anti-tartar ingredient and new EVERFRESH™ Technology for a dentist clean feeling that lasts up to three times longer versus brushing alone. You can't beat that!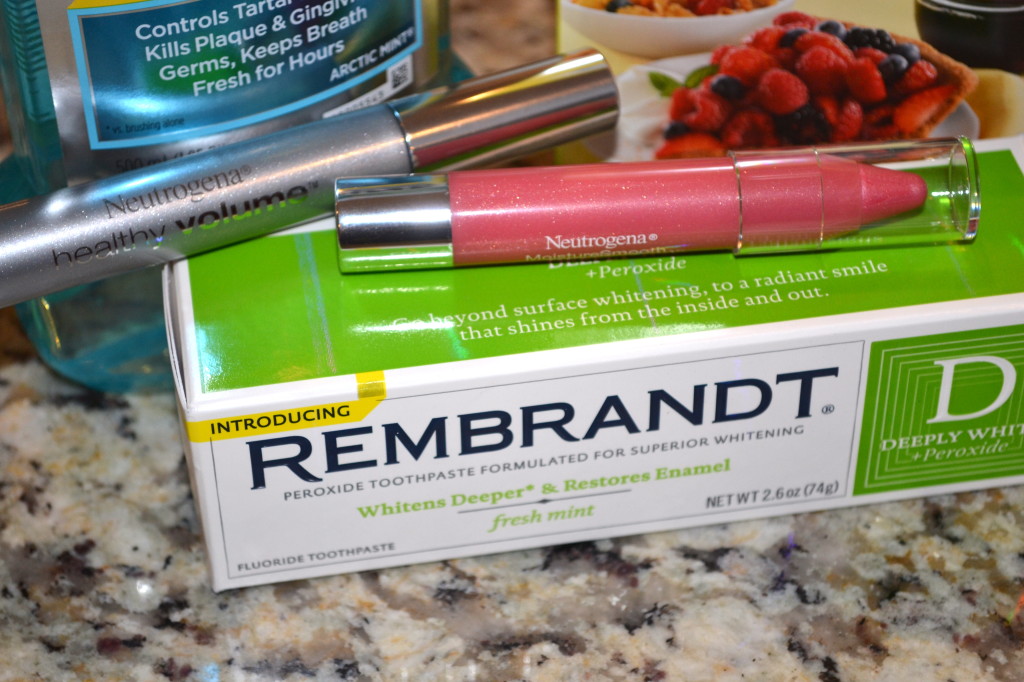 Get a printable coupon for $3 off any two REMBRANDT® Whitening Paste or Rinse products at HealthyEssentials.com.
Get a printable coupon for $1 off a variety of LISTERINE® products at at HealthyEssentials.com.
Another aspect of being healthy on the inside includes using ingredients in your cooking that are healthier. I love using substitutes in my cooking such as applesauce, yogurt, or even SPLENDA® No Calorie Sweetener as a sugar substitute. You can bake a delicious treat for the ones you love this Valentine's Day, without all the added calories from sugar! I decided to make some tasty Chocolate Peanut Butter Cookies with SPLENDA® No Calorie Sweetener. These cookies are perfect blend of chocolate and peanut butter for those with a sweet tooth, while still cutting back on calories from regular sugar. Make sure to check out the recipe and make some for your loved ones!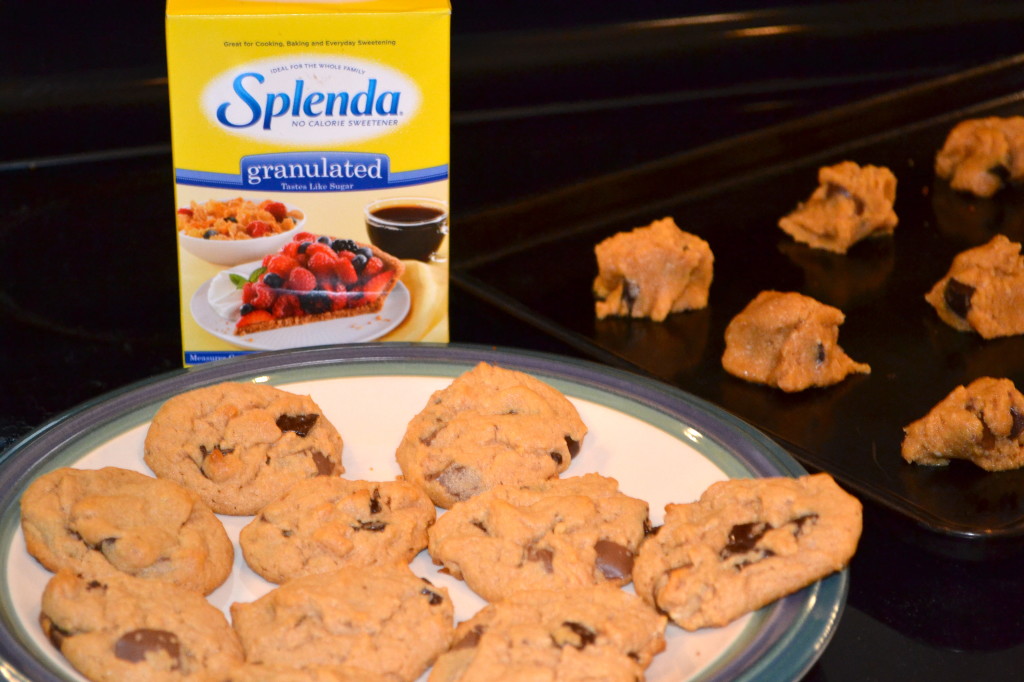 I also love to use SPLENDA® No Calorie Sweetener straight from the box to sweeten by coffee and tea without the worry of adding extra calories. It tastes great and I can still stay within my diet. This product is great for cooking, baking, and just using as an everyday sweetener!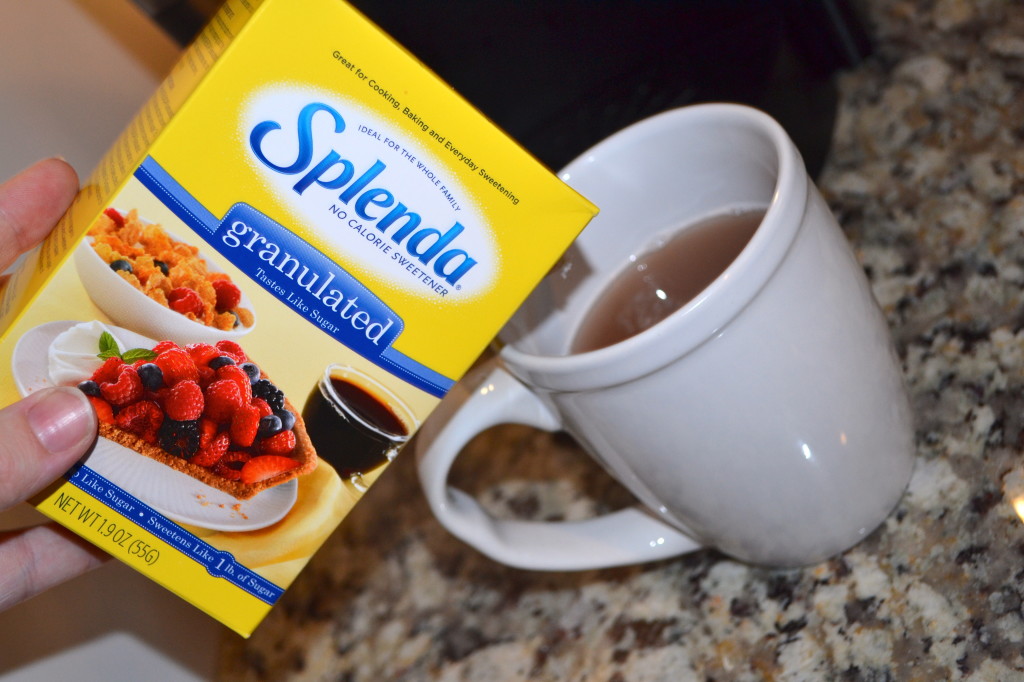 Here's a hint: SPLENDA® No Calorie Sweetener, Granulated can be used almost anywhere sugar is used, including cooking and baking. It measures cup-for-cup like sugar, but contains 678 calories less than sugar on a cup-for-cup basis. One teaspoon of SPLENDA® No Calorie Sweetener, Granulated contains the sweetness equivalency of one teaspoon of sugar with no calories or carbohydrates.
 Get a printable coupon for $1 off any SPLENDA® No Calorie Sweetener product at at HealthyEssentials.com.
 To sweeten the savings, you could get a free 30 minute nutrition consultation with a Registered Dietitian when you buy $10 of SPLENDA® Sweetener Products between now and February 17, 2014 – up to $75 value!  More details on this special offer at HealthyEssentials.com.
It's important to feel healthy and be healthy! Once you are, then your Valentine will surely ask you to "Be Mine!" And by working on your health together, you and your loved ones can focus on living well and celebrating many Valentine's Day holidays together!