We all know Rhode Island is a beautiful state that showcases all four seasons, and that Fall is that gorgeous time of year with vibrant leaf color changes and crisp clean air. Have you been thinking about fun activities to do with your family this Fall in Rhode Island? Here are a few ideas that my family loves:
Want to go on a fun family hay ride with a scavenger hunt? This is what you take to get to the pumpkin patch and a cornfield maze at Schartner's Farm. They also have fun games and activities with a theme each year, and tons of pumpkins of all sizes to choose from in the field. 
Location: 1 Arnold Place, Exeter, RI, 02822. Phone: 401-294-2044. They also sell cider and home-made french fries in the fall.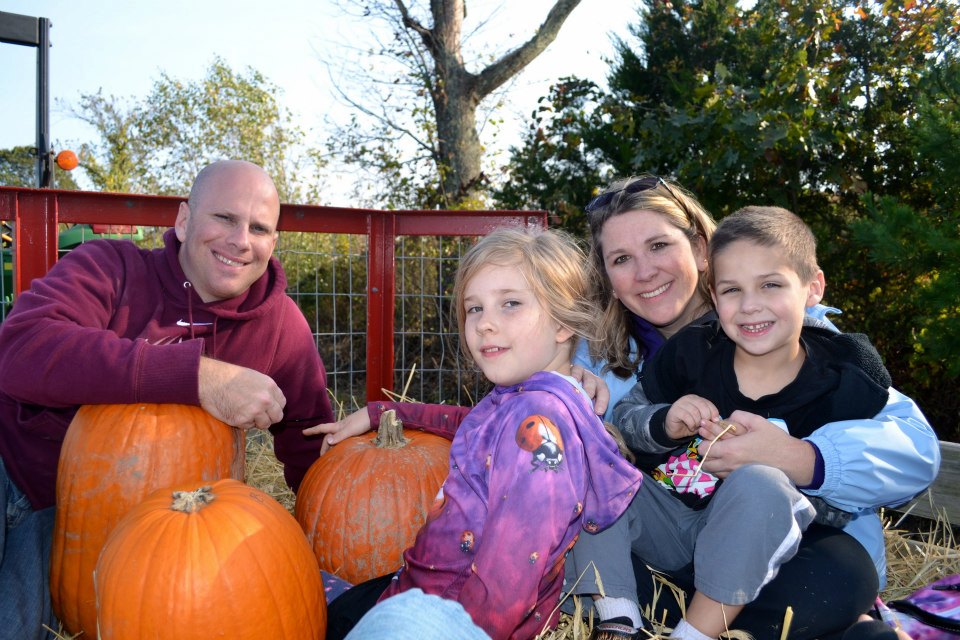 In the mood for apple picking? North Kingstown has a hidden gem with fields of apple trees and peach trees. Our favorites are the Honeycrisp and Cortland apples. Peach-pickers can choose from Garnett Beauty, Red Haven, Raritan Rose, Mountain Rose, Canadian Harmony, Belle of Georgia, Jersey Glo, J. H. Hale, White Hale, Bellaire, Redskin, Mt. Rose, Madison or Champion peaches. For apples, Honeycrisp, Redfree, Liberty, Hudson, Jonagold, Macintosh, Cortland, Macoun, Empire, Crispin, Fuji and Gala are available for picking. 
Location: 213 Narrow Lane, North Kingstown, RI. Phone: (401) 294-3584.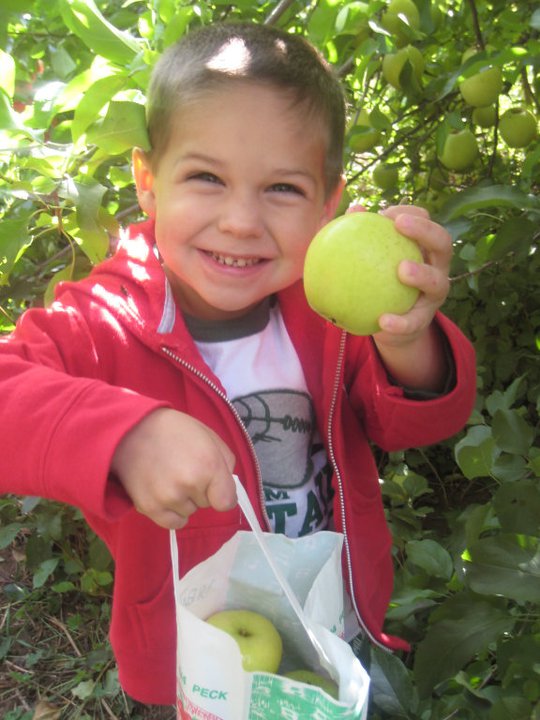 Roger Williams Park Zoo: Jack-O-Lantern Spectacular
This annual event, created by the artists and craftsmen of Passion for Pumpkins, features a display of 5,000 illuminated jack-o-lanterns, with over 125 of them artistically carved and displayed in scenes to play out the annual theme. The Jack-O-Lantern Spectacular has become one of the area's most exciting fall traditions. Thousands of people from all around come to see the displays. The Jack-O-Lantern Spectacular is open rain or shine. We loved it the year we went and hope to go again this year! 
Location: 1000 Elmwood Avenue, Providence, RI 02907. Phone: 401 941-4998.
WaterFire is an event that goes on throughout the summer, but it is still going on in October for some family fun this Fall. We love attending WaterFire, and with the cooler and crisp weather out this time of year, the burning fire smells will make for a warm fall feel. Make sure to catch one of these free events before the season ends.
Location: Waterplace Park Basin, Providence, RI. Phone: 401-273-1155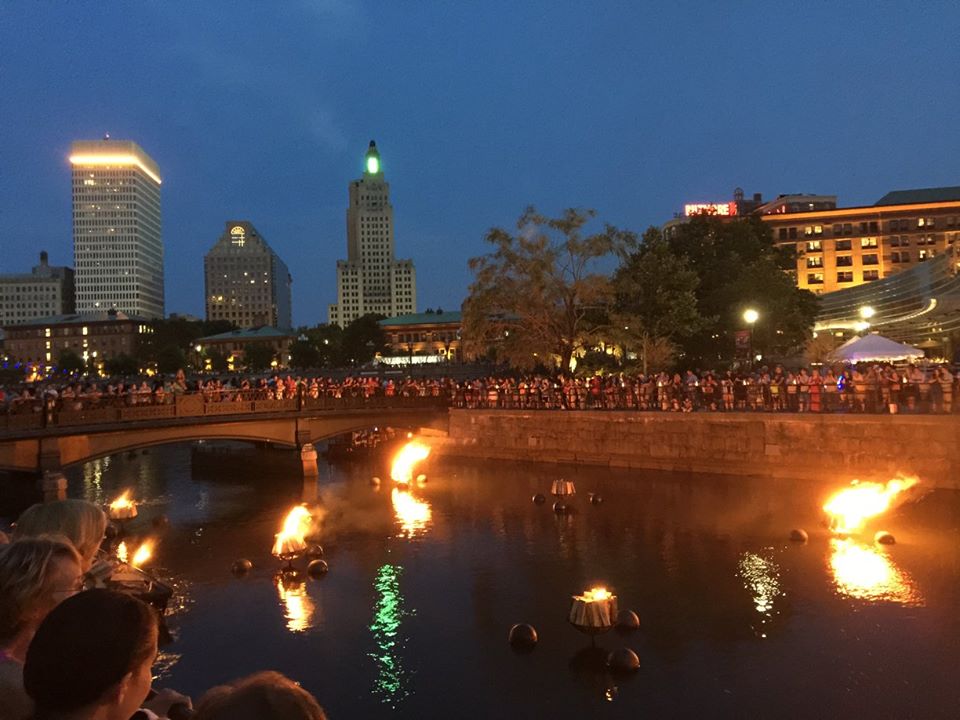 We have not visited this Rhode Island attraction yet, as it may be for older kids and adults. However, it looks super exciting and scary for the Halloween season. It's Rhode Island's number one haunted attraction, and even has zombie paintball. Make sure to check it out for some scary fun this season.
Location: 179 Plain Meeting House Rd. West Greenwich, RI 02817. Phone: 401.397.2600 
Also, don't forget about the downtown East Greenwich Halloween Parade and Trick-or-Treating at the stores on Main Street each year, as well as checking out the local fall leaves around town! We are lucky to be in Rhode Island to see such beauty!