Disclaimer: As part of the StreamTeam from Netflix, I am participating in this post. Incentives are given for being a part of the team; however, all opinions are mine and mine alone.
I will admit it. I am slightly obsessed with The Walking Dead. I've watched this show since the beginning, and I absolutely LOVE it! At first I was a bit leery of turning it on. I thought….a show about zombies? Really? Well, this is MUCH MORE than a show about zombies. The zombies are still fun to watch, but it's truly the relationships between the characters and what they do to survive that makes the show. If you are not a fan yet, then you better get on Netflix and catch up quick! The new season of AMC's The Walking Dead starts on October 11th. You still have time, but get started soon. You will really not be able to turn the TV off. Each episode leaves you wanting to watch the next, and each season makes you want to see what happens to the group in the following season. It's a continuous story with twists and turns, the unexpected, and the deaths of many lead characters. It's pretty crazy! There are a few characters I really miss, but I hope that some of my other favorites remain. I guess that's yet to be seen in this upcoming season.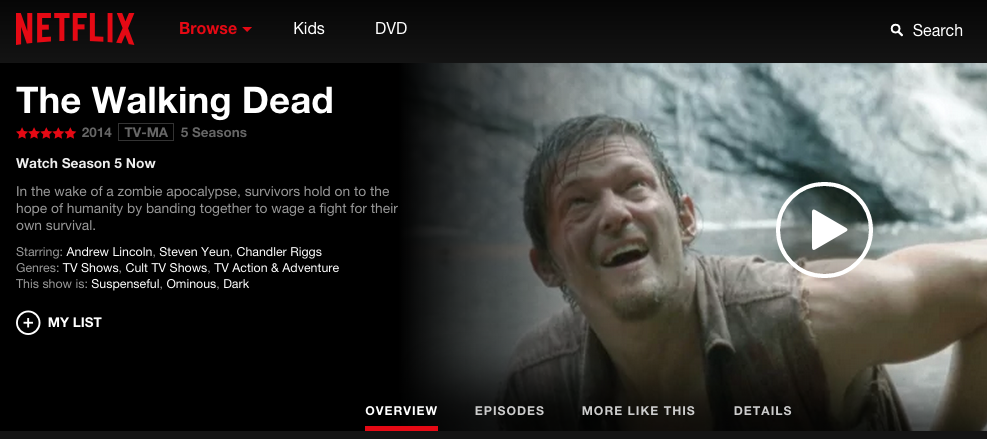 Want to know how much I love this show?
1. I have stayed up ALL night re-watching episodes on Netflix.
2. I researched a tour in Atlanta to see sites where they filmed The Walking Dead that I will go to one day.
3. I take random pics in the mall with character cutouts!

4. I watch every episode of The Talking Dead after I watch The Walking Dead.
5. I follow Chris Hardwick on Instagram and Periscope.
6. I have a t-shirt that says The Walking Mom on it. 
7. And I may have contemplated what I would do in a zombie apocalypse. 
Remember, you don't have to be into zombies to love this show. Although after becoming a fan, it just might make you start to love them. Watch The Walking Dead on Netflix and let me know what you think! We can chat zombies and characters!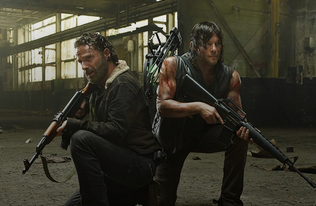 Here are some other shows on Netflix you might want to consider:
Gotham: Season 1 (Available 9/21)
The Blacklist: Season 1-2