I just went through the car buying/leasing process recently, so I thought I would share a few things I learned from the process to give you tips for buying or leasing a car for the price you want. Negotiating for a certain price on a car is not new for me. I've done it about four times prior; however, I always seem to learn something new. The one main thing I have never wavered on is setting a "goal price" in my head and sticking to that price no matter what. I basically decide that I will spend "X" amount of money a month that fits in my budget, and then that is all I can spend. If I have to concede and not get the exact car that I want, then so be it. Maybe it wasn't meant to be. I will say that has never happened, thankfully. I've always been able to get the car I want for the price I want. I've been either super lucky, or I've learned how to play their game a bit. And yes, it is a game.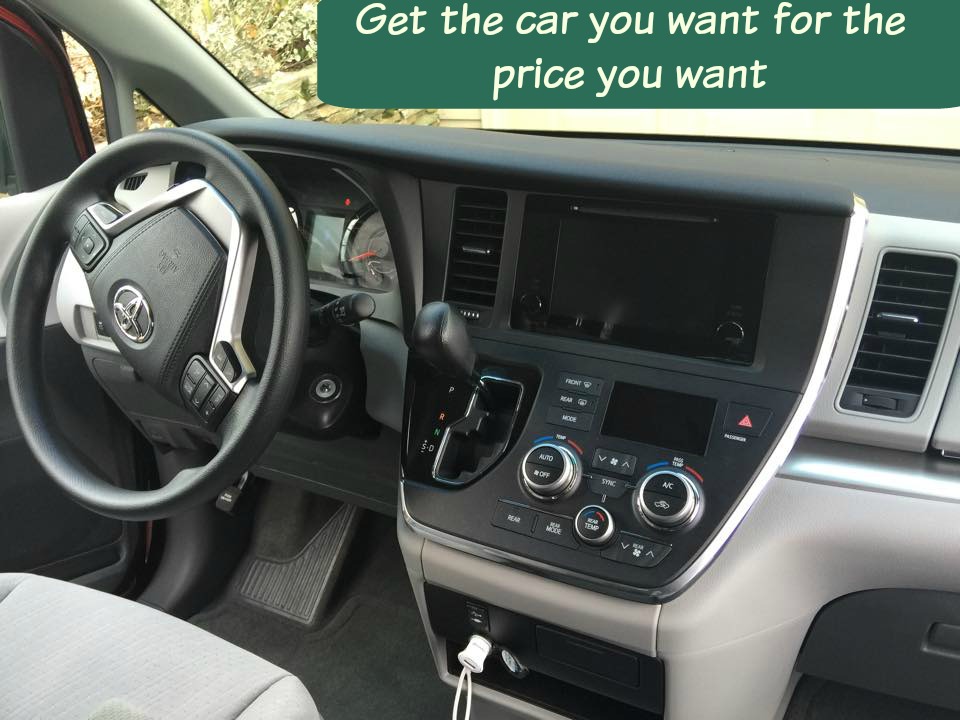 Be Willing To Walk Away
I learned this in college when I bought a Honda Accord. I really wanted an Accord, but I was not sure I could afford it. I was on a very fixed budget. I knew exactly how much I could pay and not a penny more. I went in just to see if I could possibly afford a Honda Accord. We sat and talked for hours. They did not want me to leave. They came back with numbers like $360 a month. I told them that was very far off from what I could afford. It had to be $300 and not a cent more. They tried to negotiate and give me new numbers over and over. I just kept saying, that's nice of you to try and lower the price, but obviously I just cannot afford this car. They got it down to $320 a month, and I told them thanks anyway and I walked out. Just as I was shutting my car door to drive away the salesperson came out yelling, "We can do if for $300 a month!" This was my first reality check that dealers can make it work if they really want to. I wasn't trying to be a hard-ass or anything. I was just telling them what I could afford. I was excited at first that they could make it work, and I went in to sign the papers. I remember after leaving the dealership I was a little upset though. Upset that they played such a game. They took so many hours of my time if they were going to do it anyway. If they could make that number work, then why put me through so much torture? Well, I get it now. They are trying to get as much possible, but I also will NOT budge on the price I want to pay. I learned that from my experience that day. It has worked for me every single time. I have walked EVERY time I've bought or leased a car. Most recently, I walked four separate times before I got the price I wanted. It was a long week of dealership visits, phone calls, and emails; however, I now have my new car, I love it, and I am paying what I want every month. And don't forget, there are many dealerships around. If you walk from one you can go to another.
Tell them right off the bat….I am here today to look and see if I can afford this car. Don't give them numbers first. Let them be the first to give you a price. If the numbers are not even close to your "goal number" then just walk. Tell them you guess this car must be out of reach for you. They will most likely try and work some deals. Tell them to give you their lowest and best offer and that you are going to shop around. Then DO shop around! They will call you, don't worry. They want your business. If you feel like you need to give them a price that you are looking to pay at this point, then make sure it's a number you want. You can even try with a lower number to negotiate up to the actual "goal number" you have in mind. That works too.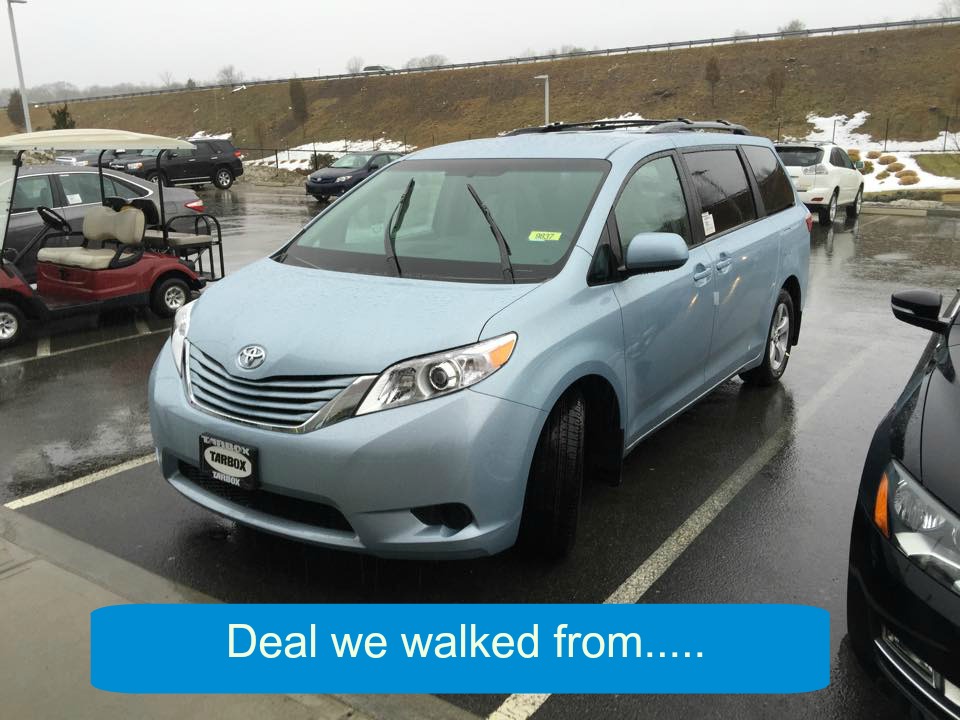 Play the Numbers Game
I always go to multiple dealerships and get their lowest number possible. I go back and forth between dealers with what the offers are from them, and then finally get it down to where I need to be. Play the game. The dealerships want your business and WILL try and beat the other dealer's price. In fact this most recent time, I actually got a phone call in the middle of my paperwork trying to get me to switch and come to them. At that time I had already agreed on a price that I wanted, and I didn't feel like dragging it out any further. It was much farther away, and I got such a good deal as it was.  
Know the Bottom Line
This was something I learned more about this time around. It was actually my brother that told me that there is more that goes into a good deal besides what you are paying per month. All I cared about before was the monthly payment, because for me that's what affected me the most. He said, "But are you getting a good deal?" He told me to call the dealerships I was negotiating with and have them email me a copy of the offer they were giving me if I came in to sign. I needed to know the MSRP, how much they were selling it to me for, the invoice price of the car, the interest rates, etc. All costs that went into the loan. I forwarded the email to him and he explained what each number meant and where I should be with each number. I had a super low interest rate and the sale price was almost $2,000 below invoice. They were also paying all the loan origination fees and title transfer fees. He said it was a steal and to go sign now before they changed their mind. I went in immediately and signed. It felt good to get an awesome deal of course! He also provided me with this website that let's you know if you are getting a deal or not; it's called True Car. Also, see what deals they have going on locally and on the dealer site, know what is going into a downpayment if there is any (hopefully you can negotiate ZERO down), and make sure they are not charging you any additional fees. You want to know what all the numbers mean and the bottom line of what will be out-of-pocket that day and each month! Lastly, KNOW the value of your trade-in if you have one. Go to Kelley Blue Book and find out. 
Certain Times of the Month are Better
Another thing I learned this time around is that the time you visit the dealer can really matter. I was at one dealership on March 31st, the last day of the month. They REALLY wanted to sell me a car that day; however, the kids and I were just there to look and get prices. My husband was actually teaching that night and out of reach. They kept saying, "What can we do to make you sign tonight?" I kept telling them there was NOTHING they could do. They got it down to a ridiculous price. One that almost made me sign without talking to the hubby. Just kidding. I wouldn't do that. It was a deal though, and one I could never get back. When I went back a week later they would not even come close to honoring it. And yes, it was even lower than my "goal number" that I set for myself monthly. I did use that offer though to leverage my negotiations. It was an offer they gave me, and when I called them on it they literally said, "We gave you that offer because we really needed one more sale for the end of the month." I learned that end of the month is a good time to buy, late summer when new models are rolling in is a good time to buy, and end of the year is a good time to buy. 
5 Take-Away Tips for Buying/Leasing a Car
Set a "goal price" that you are willing to pay per month and don't budge; be willing to walk

Visit multiple dealerships and work the numbers; play the game

Ask dealers to email you with the bottom line numbers of their offers before you go in to sign

Know what the numbers mean to see if you are getting a good deal

During certain times of the month/year dealers can negotiate some crazy good deals
And the big reveal…..my 2015 Toyota Sienna LE with AWD! Exactly what I wanted for the price I wanted. We also get free oil changes for 24 months and free manicures while we wait. Good luck on your car search. Do what makes you feel comfortable. I am willing to let a deal go in search of another or to compromise on another car if need be. If you are not, then all these may not work for you. Happy car hunting! Stay strong! Don't panic. There are always deals out there to be found!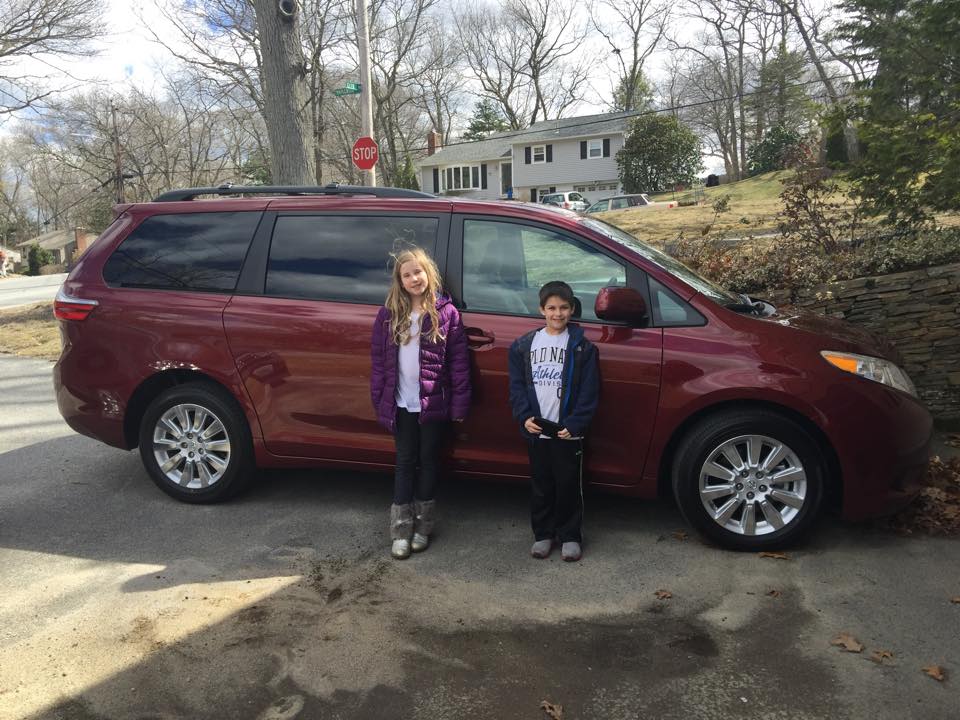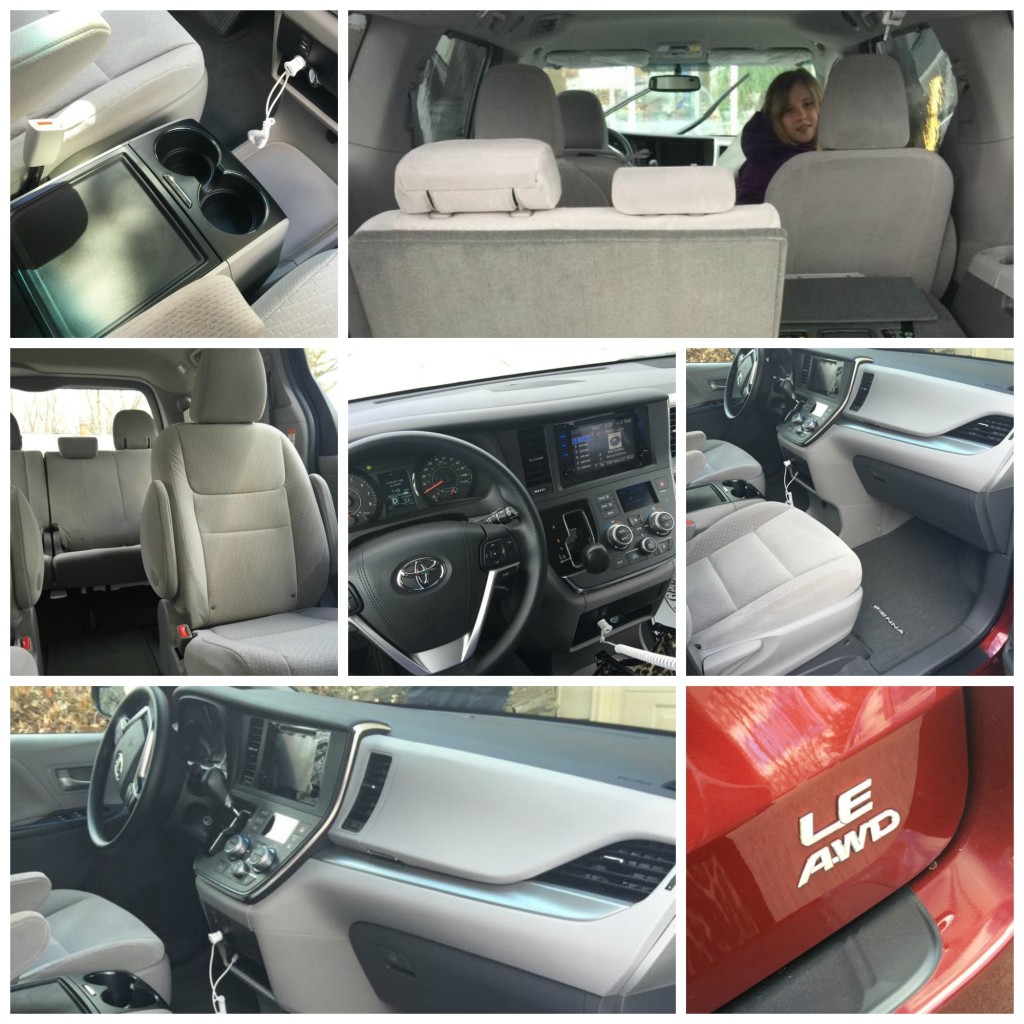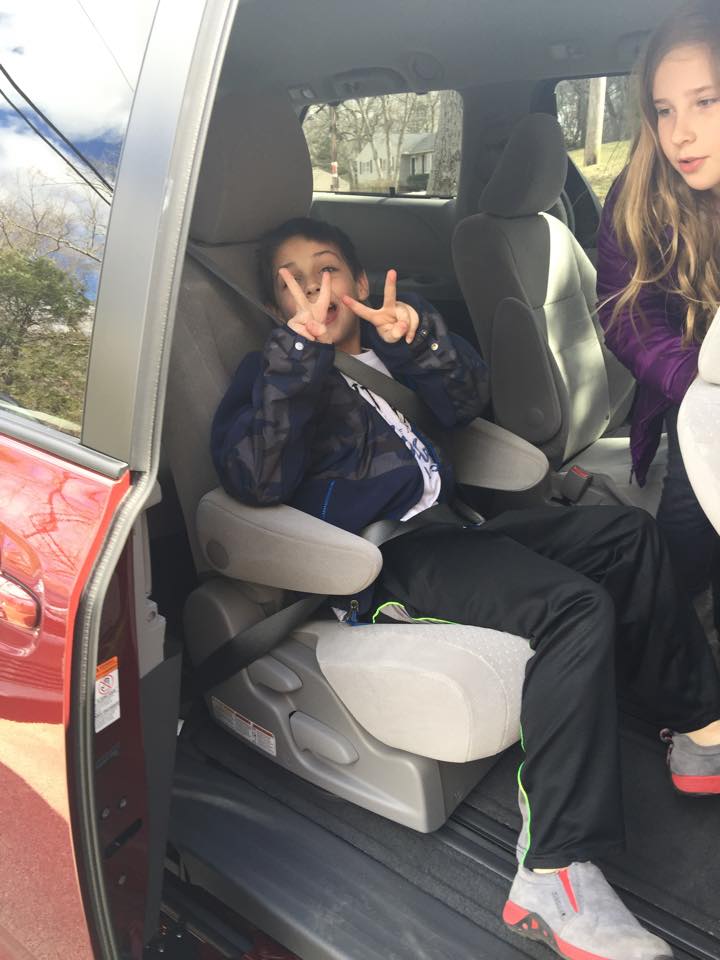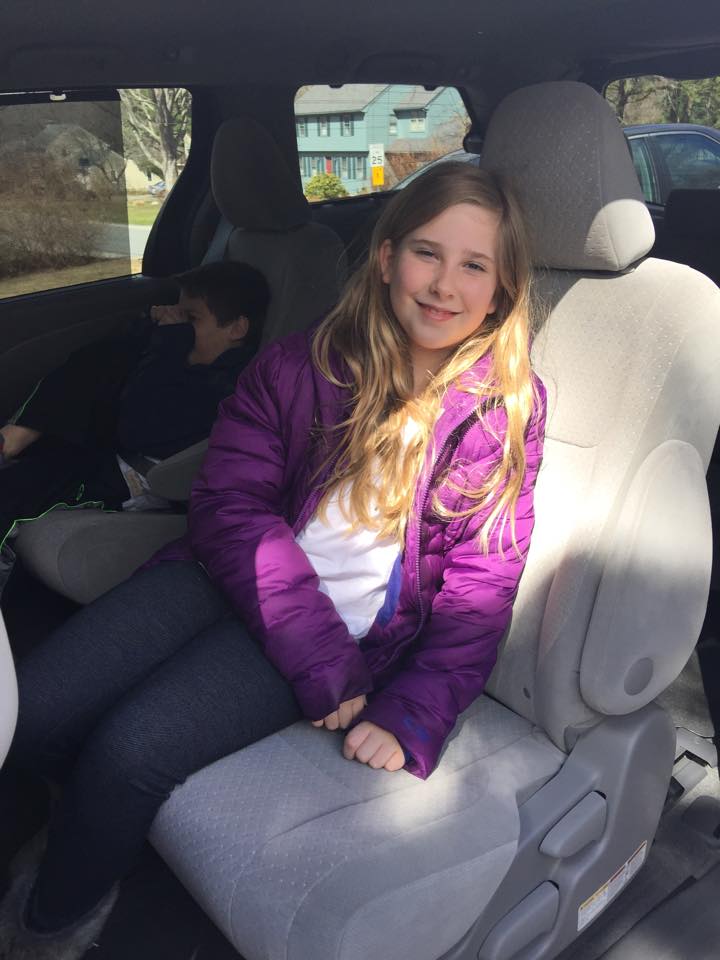 The kids are SUPER happy with our new ride!