Disclaimer: This product was received for review; however, all opinions are mine and mine alone.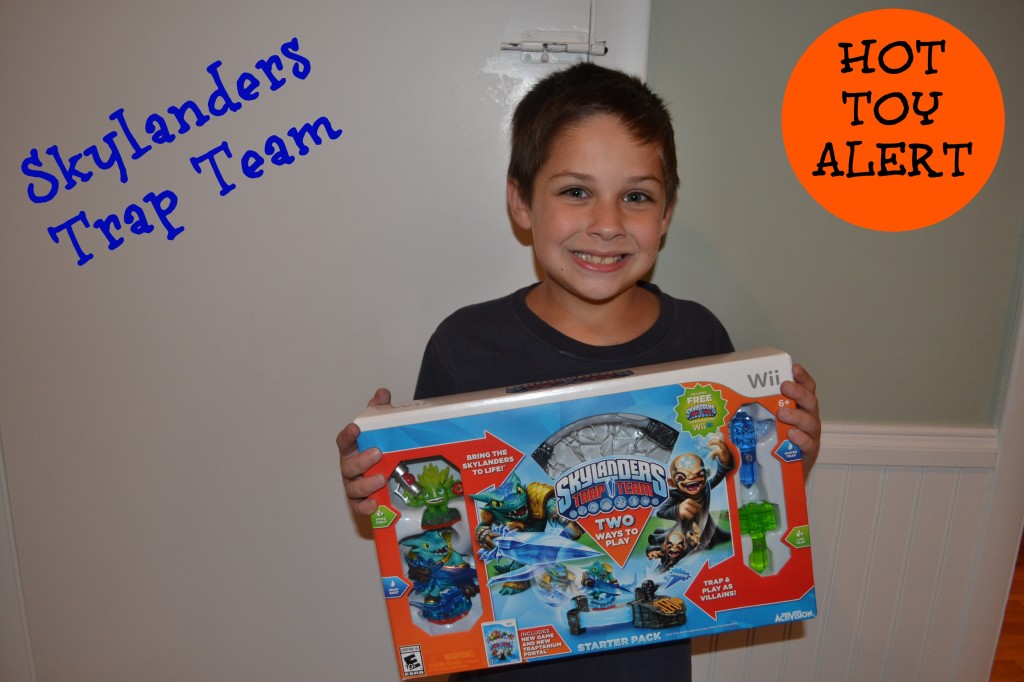 I'm not going to lie. Sometimes my kids get super lucky with me being a blogger. Skylanders Trap Team was top on my son's Christmas List and he got it early because of my job. It was like an early Christmas the day it arrived at the door. There was plenty of screaming and running around the house; just like Christmas morning. He could not have been more excited. THIS. WAS. IT. The toy he had been dreaming of since he saw the previews months ago. He owns Skylanders Giants, Skylanders Swap Force, and now Skylanders Trap Team. When I asked him what he thought (after hours upon hours of playing), he said this is definitely the BEST YET. I thought maybe it would be similar to Swap Force, but he says it's completely different and really takes Skylanders to the next level.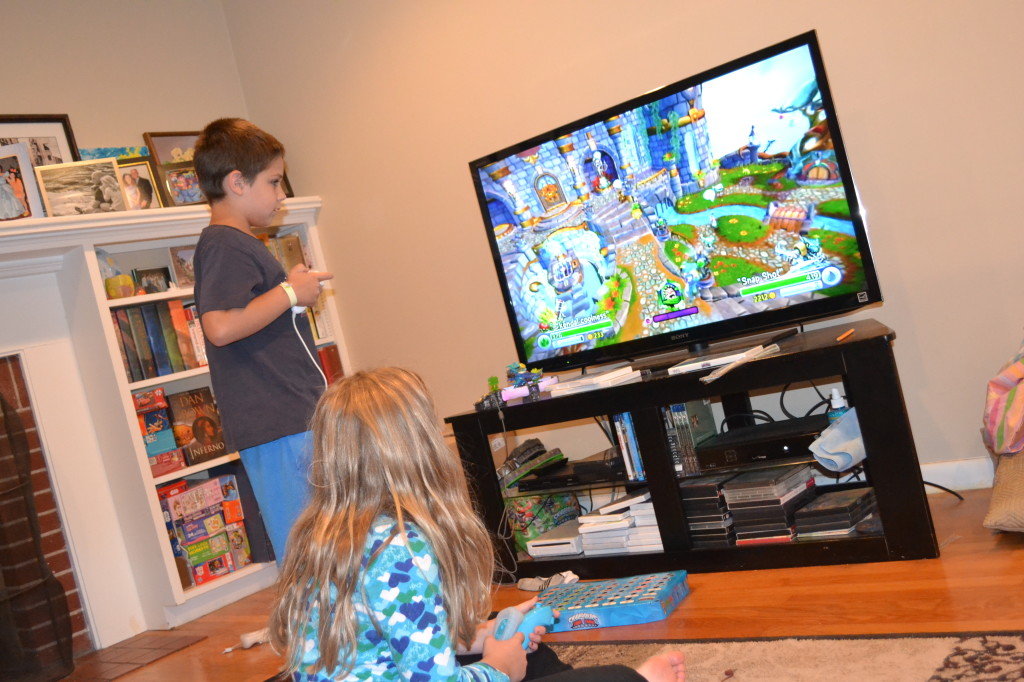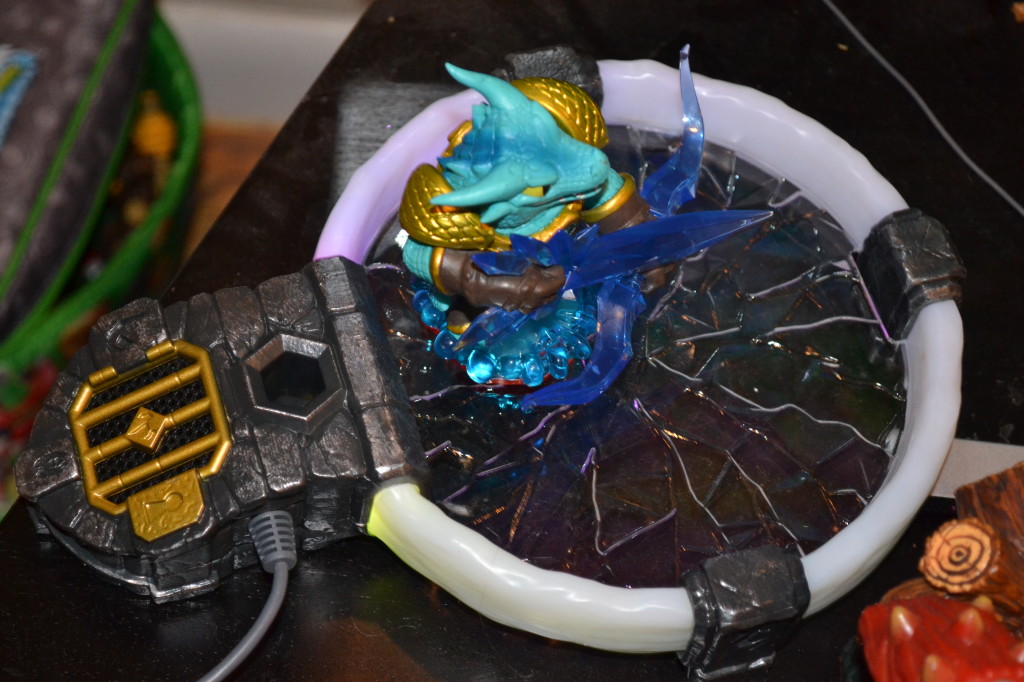 In Skylanders Trap Team, you can capture the villains and play them or play as yourself. It's up to you. The coolest thing might be during the process of trapping them. It's like you can hear them actually going from the TV screen right into the trap on the portal. Trap Master Skylanders are the ultimate trappers with powerful Traptanium™ weapons. My son has already seen GUSTO at the store and wants to buy it. I told him that we need to save something for Christmas. His entire list now is made up of different Trap Master Skylanders and Traps. He really wants the KAOS Trap so he can trap KAOS. He already owns most of the element traps. The screen will tell you which kind of trap you need for each villain. My son likes playing as CHOMPY MAGE and GULPER.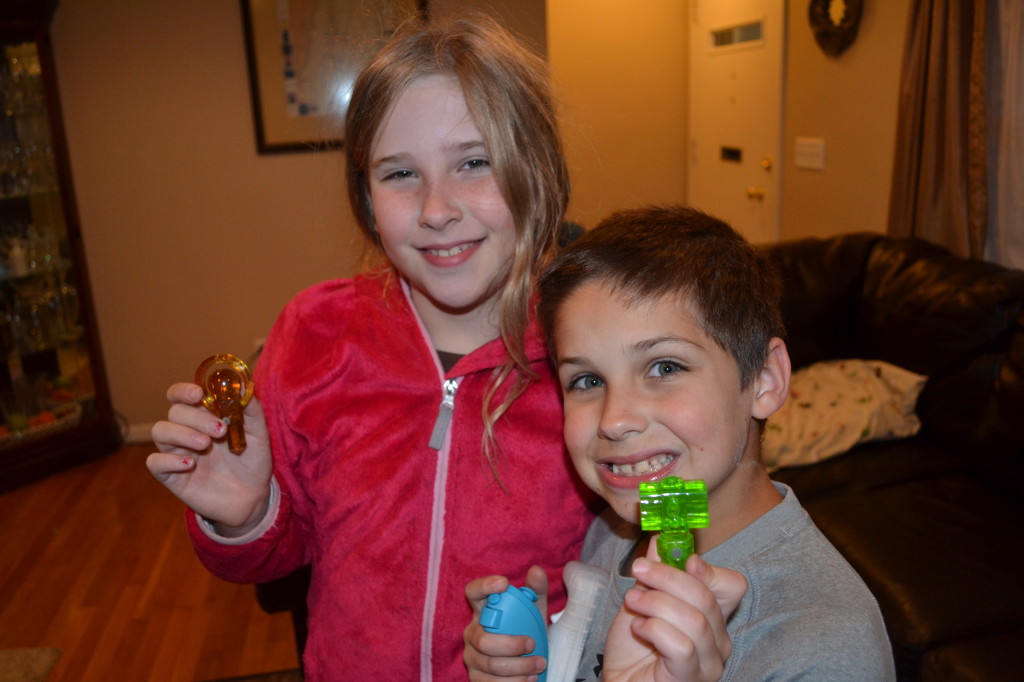 STARTER PACK INCLUDES (and was just released on October 10th):
1 Video Game

1 NEW Traptanium Portal™

2 Skylanders Figures

2 Traps

2 Character Sticker Sheets with Secret Codes

2 Trading Cards

1 Character Poster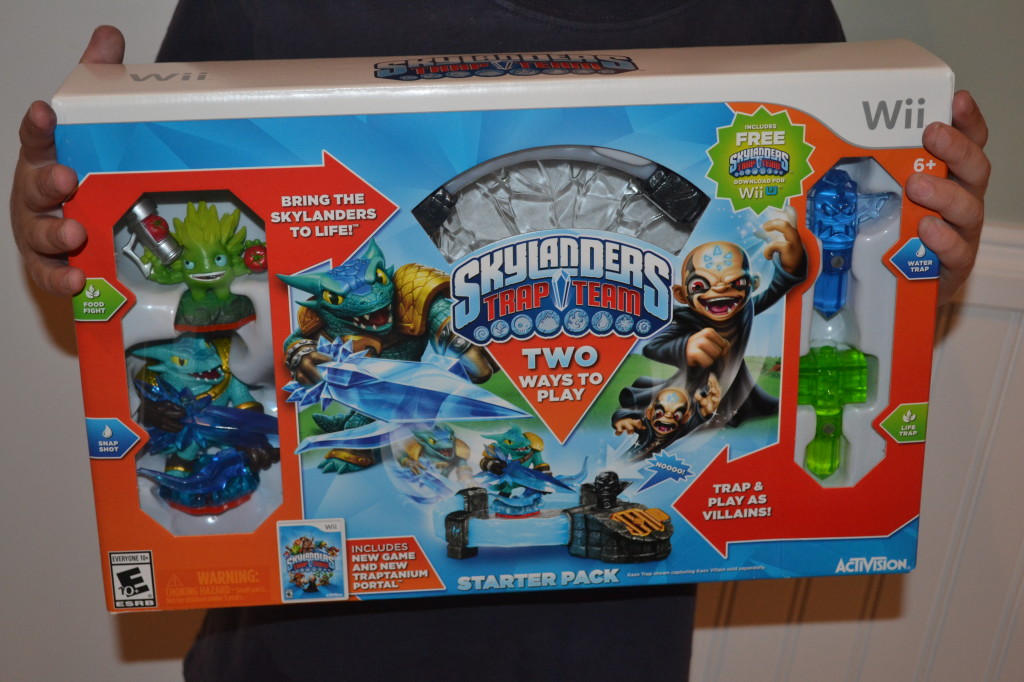 We also really liked that the starter kit had a place to store the traps nicely. You can put them in under the villain's name that you trapped. A perfect place to keep them organized and neat.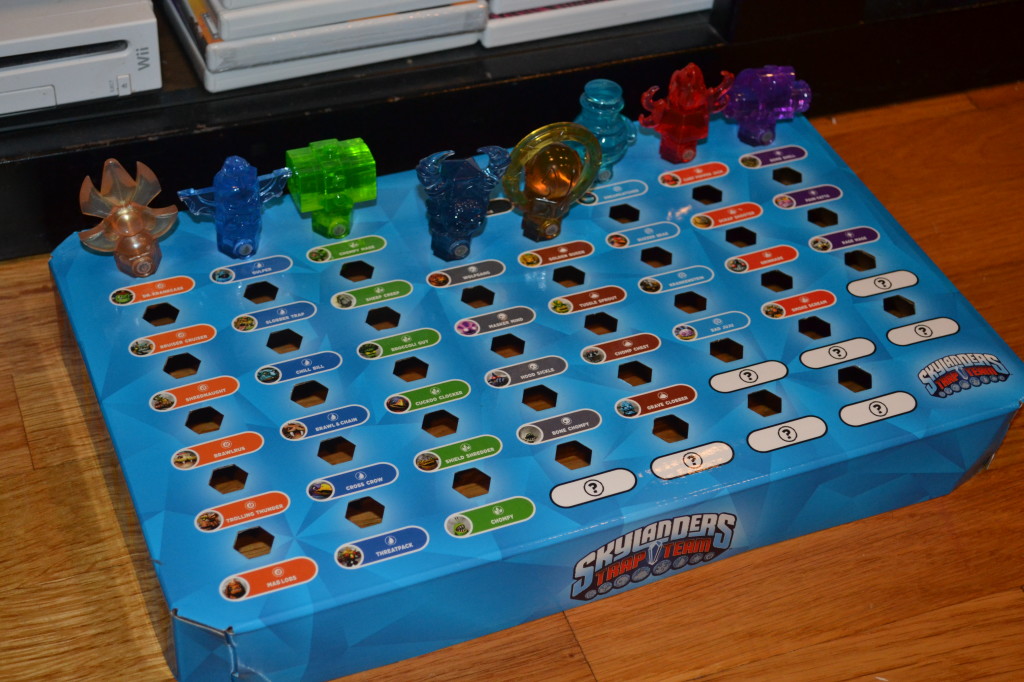 This is definitely a toy that kids are going to want this holiday season. You might as well pick it up now before it's hard to find. You don't want to be scrambling last minute and not be able to find it. You can purchase Skylanders Trap Team at GameStop, Toys R Us, Target, Walmart, Best Buy, and on Amazon. So many great places to get it before the rush. I'm sure it will be tops on your kids' holiday wish lists. We play it on the Wii, but you can also get it on the Wii U, 2DS, 3DS, XBOX 360, XBOX ONE, PS3, and PS4. Check out the short video below of my kids playing it. And yes, it's not just for boys. My 10-year old daughter was having just as much fun with it as my 7-year old son. I have a feeling my hubby and I might try playing it as well (if they ever let us have a turn)!