Disclaimer: This post was sponsored by Smithfield® and I was compensated to write it. Regardless, what I have written is my own opinion,and experience, and I hope you find it of use.
Back to school is a time of transition in our family. Things need to be quicker and easier. From gymnastics practice to lacrosse to CCD to violin lessons and Boy Scouts, we are packed with after-school activities and dinner needs to be easy and taste good! It's hard to find healthy food that is fast and simple to make, so we have been getting different types of meats and veggies to prepare in 30 minutes or less. One delicious meat we love to purchase because the entire family loves it is Smithfield® pork. We especially love getting the pork that is already basted in flavor. It's a real time saver and you end up with a delicious tasting meal. The Smithfield® Garlic & Herb Pork Loin Filet is an easy cut of meat to work with; it's very juicy and tender. You can cook it in different ways; the stovetop, grill, Crock-Pot, etc. It's fun to prepare and be creative with all types of fun easy recipes. Our latest quick meal is Smithfield® Pork Sliders with Veggie Kabobs and Rice. A delicious, easy, and healthy meal for the entire family.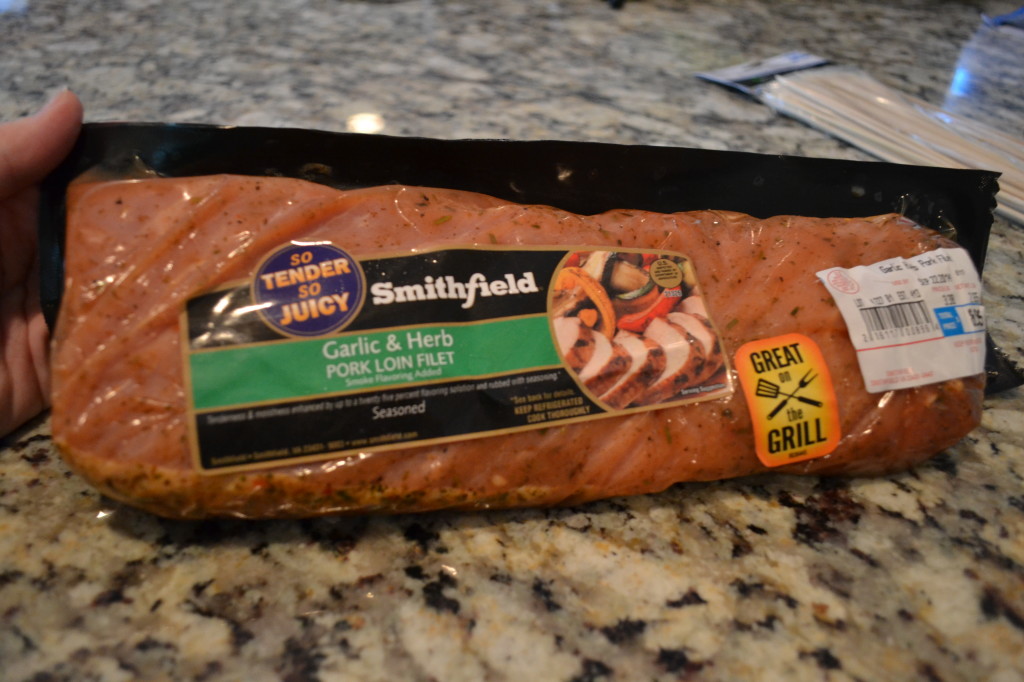 To create our Smithfield® Pork Sliders, we started with cooking the meat on the stovetop. Once it was browned and cooked through to a medium level, we sliced the loin into 1/2 inch slices. The meat is already flavored, so there is not much you need to add. We decided to caramelize some onions on the stovetop as a fun addition to the sliders, and that was it! Smithfield® Pork Lion slices, caramelized onions, and small rolls for a perfect sized sliders.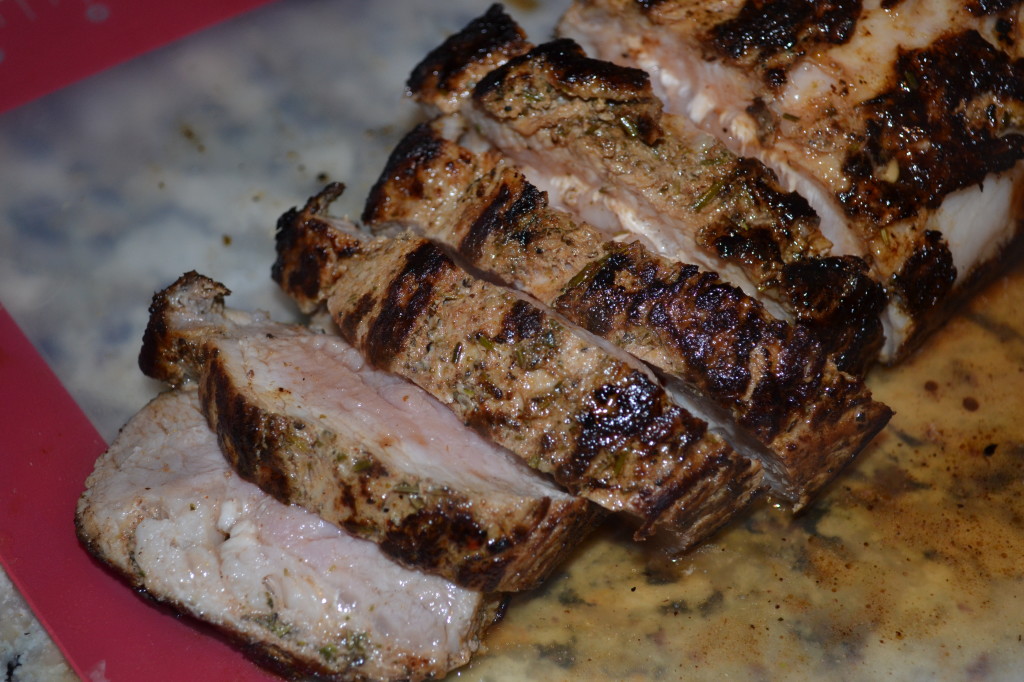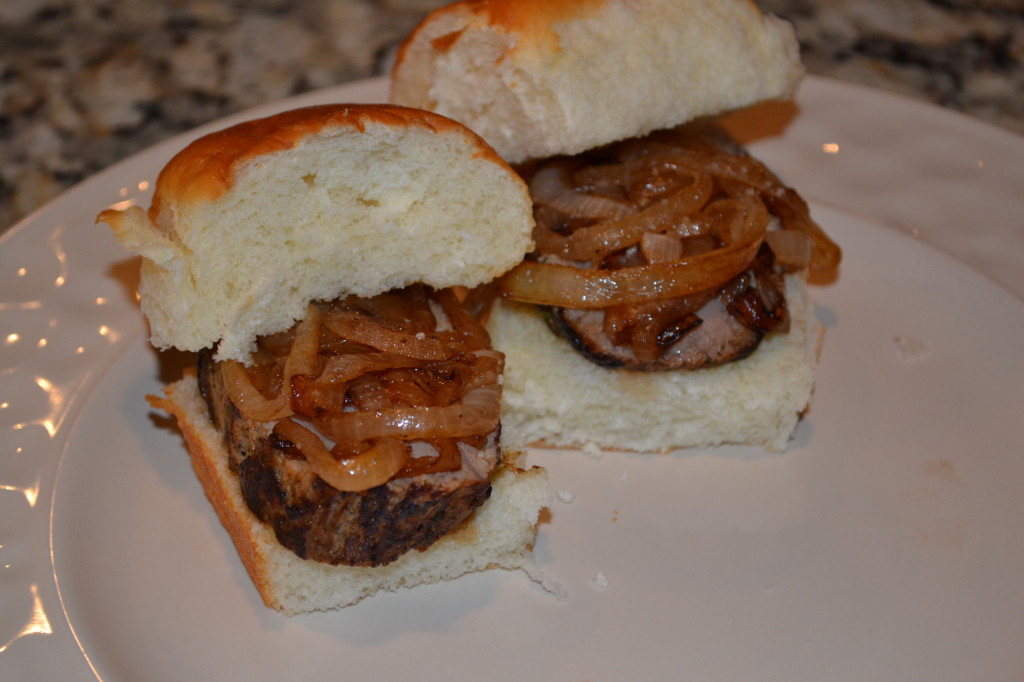 The Smithfield® Garlic & Herb Pork Loin was easily found in the meat section at my local Walmart at an affordable price. I also picked up some delicious veggies and rice to add to the meal. Having a well-balanced and healthy meal for the kids at night is important to our family. They need energy to learn and grow, and eating well can help facilitate their wellness and overall success. The more we introduce new foods, the more they learn to like them as well. This time we tried some squash, mushrooms, and broccoli on a skewer with a side of whole grain rice. It made for a delicious and healthy meal under 30 minutes. What are your go-to and easy meals for back to school time?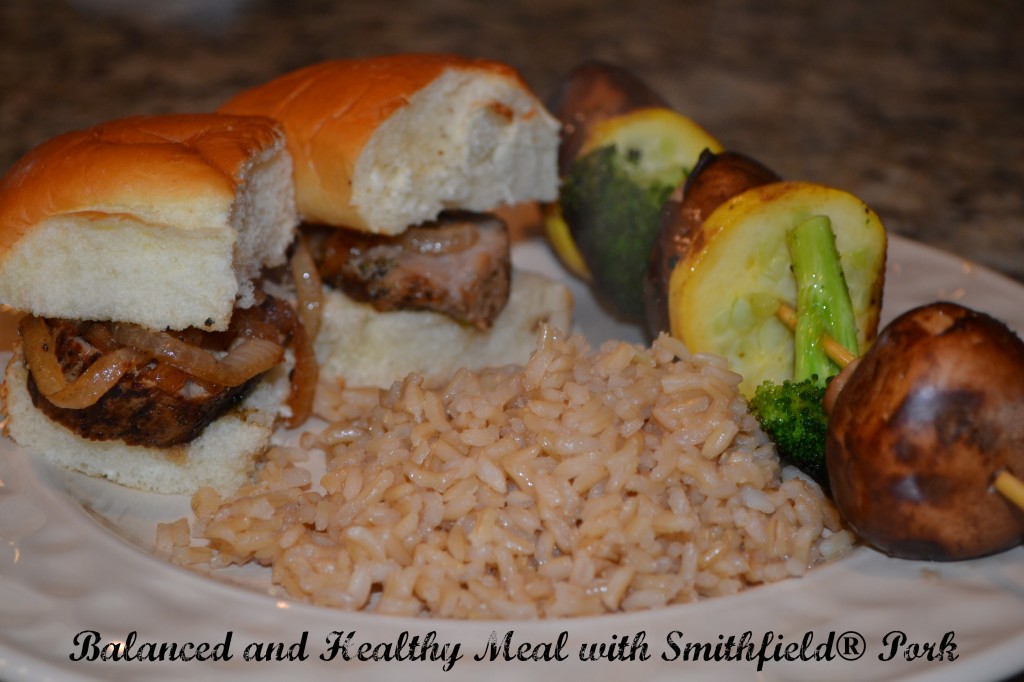 Exciting Chance to WIN a $50 Walmart Gift Card {5 Winners}
a Rafflecopter giveaway