Disclaimer: I received the product for this review; however, all opinions are mine and mine alone.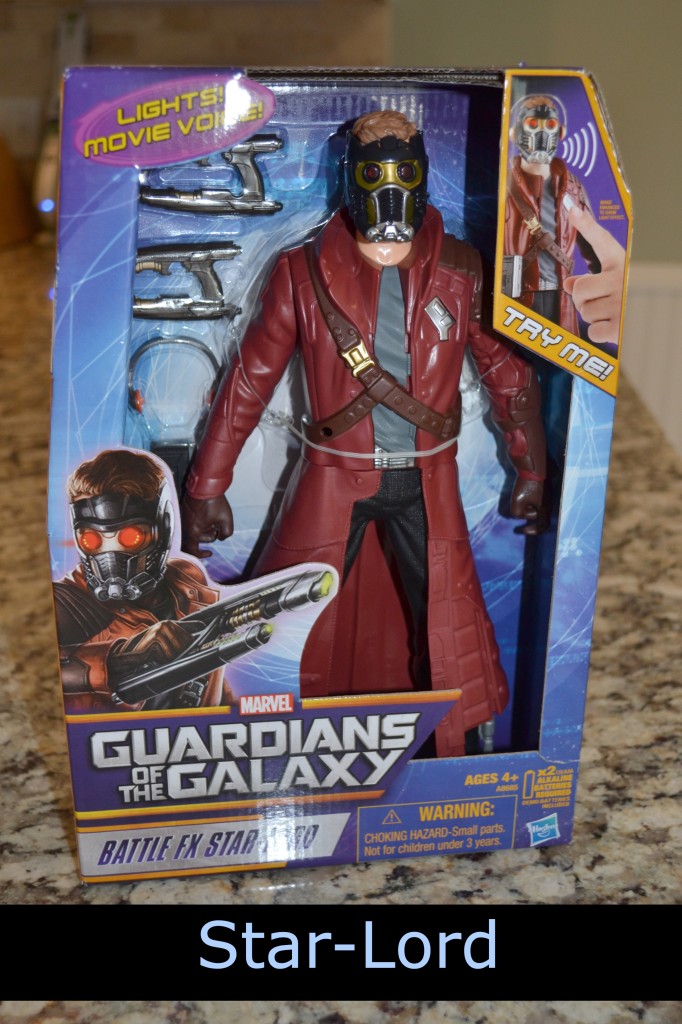 Guardians of the Galaxy is the latest talk around our house. My 7-year old son has seen commercials on TV for the movie and toys, so now he is obsessed with learning more about the series, characters, and what different toys he can buy with his allowance money. It's funny how just a few commercials can really draw kids in to new things. 
One of the characters he gravitated to most was Star-Lord. When he saw this Marvel Guardians of the Galaxy Battle FX Star-Lord Figure from Hasbro he went nuts! He loves the size of the toy, the sounds it makes, the lights, and the accessories it comes with. He plays pretend and talks back to the toy. He plays with Star-Lord with other figures he has in his room. It's very cute. Sometimes his 10-year old sister will even join in the fun! Their favorite "noise" that Star-Lord makes is the music. They will seriously break out into dance and giggle. I love seeing them have fun!
How does Star-Lord work? You simply press his chest once for Star-Lord to speak lines from the movie, twice to hear music, and hold for battle sounds. His eyes light up as well, and there are cool accessories like blasters, headphones, and a play cassette recorder for him so you can imagine him chilling and relaxing after blasting the bad guys. Check out the quick video clip below to see the Marvel Guardians of the Galaxy Battle FX Star-Lord Figure in action and my kids rocking out to his music.
Figure Features:
Electronic Star-Lord figure stands 12 inches tall
Comes with 2 blasters
Has Light-up eyes
Movie voice, music and battle sounds
Retails for $19.99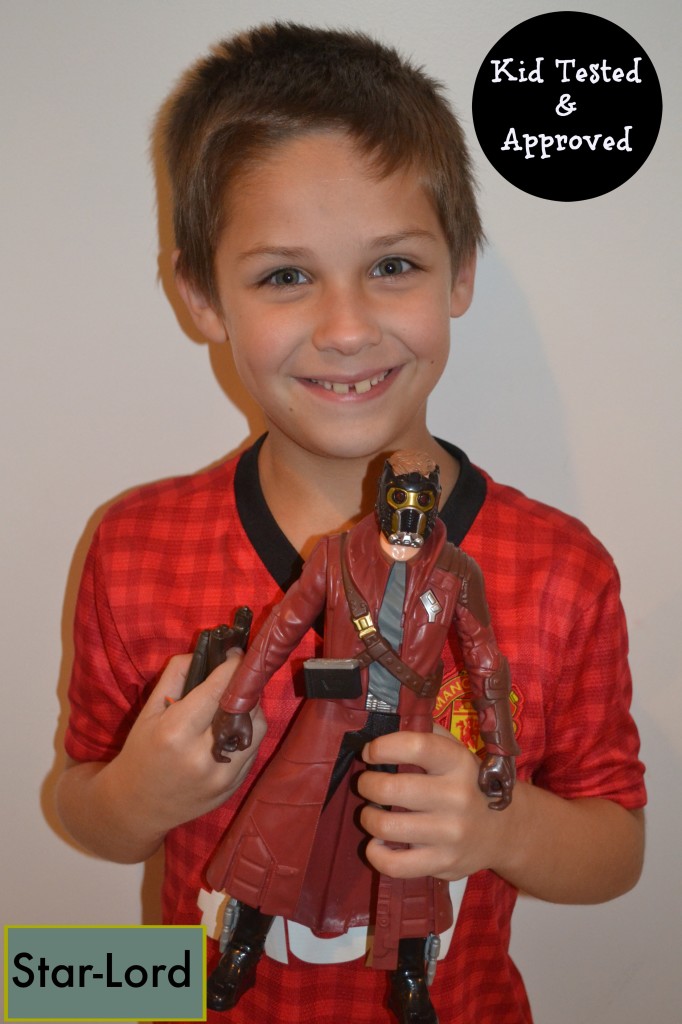 Make sure to visit Hasbro on Facebook and Twitter to see all toy updates and great things for your kids!