Disclaimer: As an ambassador for Hexbug, I was provided with products for this post. All opinions are mine and mine alone.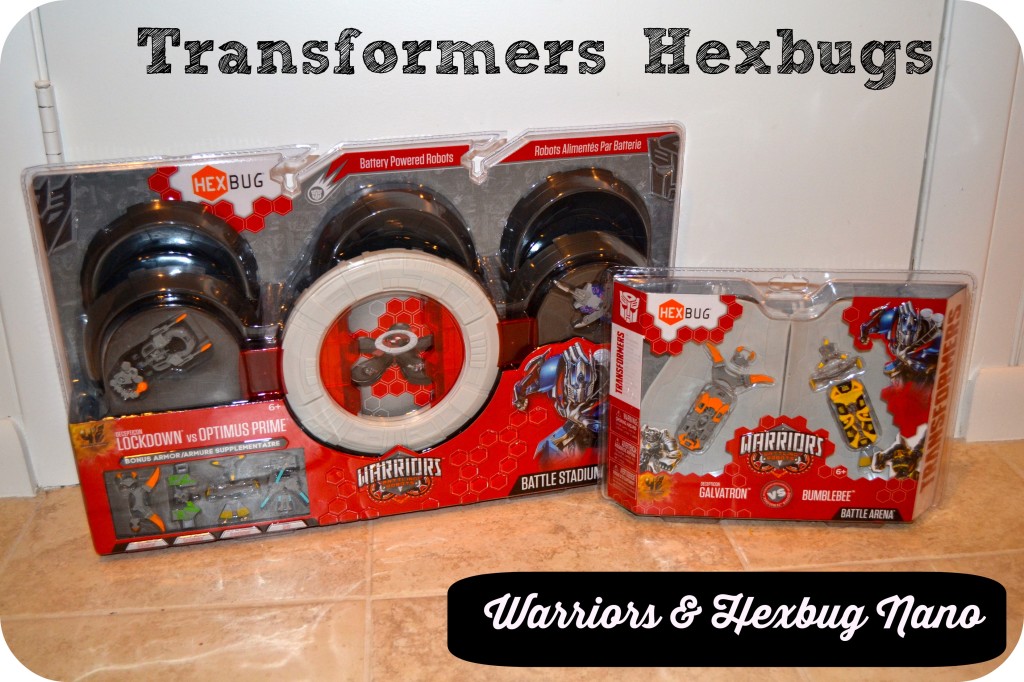 One of the perks of being a Hexbug Ambassador is checking out new products on the market. My son who loves Hexbug and Transformers was elated when we opened up our box of amazing products to review. Hexbug and Transformers together equals an awesome combination! They now have Hexbug Nano Transformers and Hexbug Warriors Transformers. The Nano version is very easy to transform. They have wings that either flap open or spread out. My son's favorite ones were Optimus Prime and Bumblebee. Other options include: Crosshairs, Drift, Galvatron, and Lockdown. My son was so excited to be the first of his friends to have these.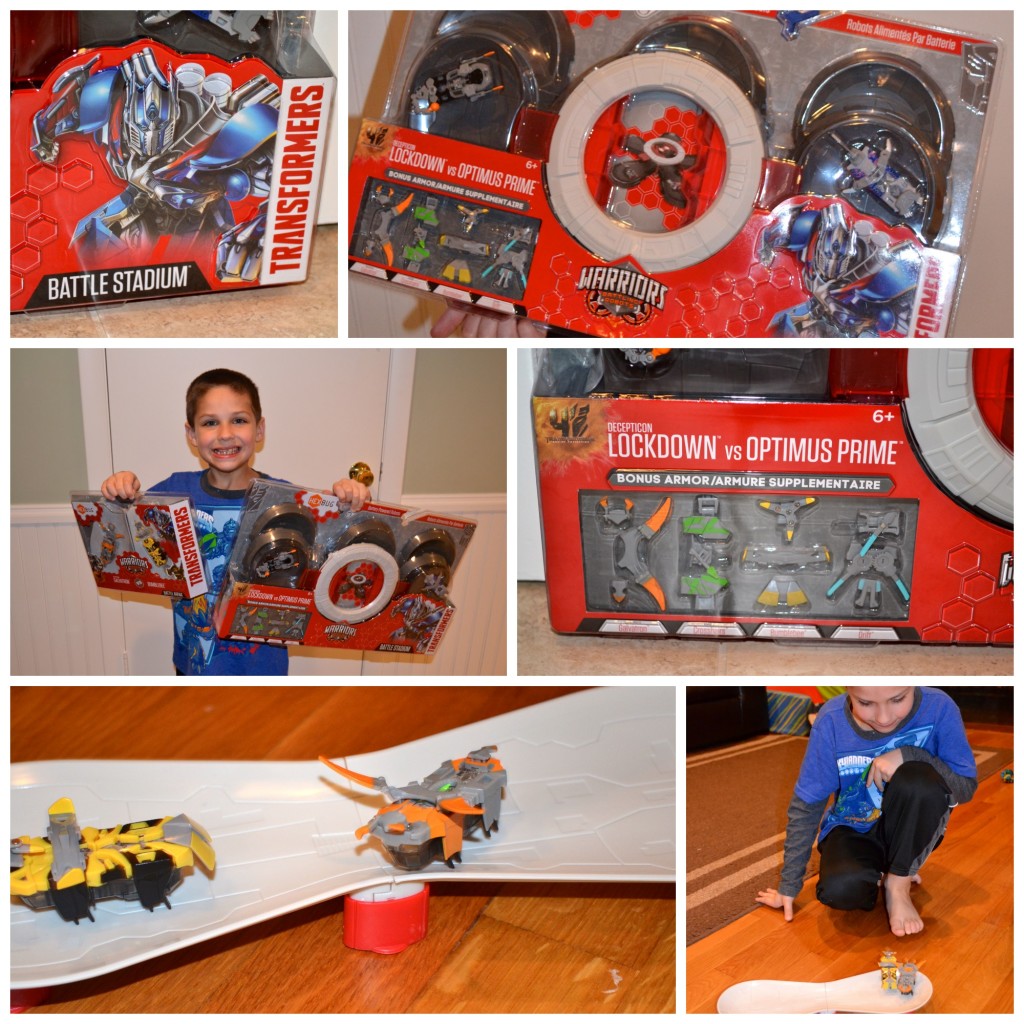 And of course the biggest hit of all at playdates was the Hexbug Warriors Transformers. You can get the Battle Arena or the Battle Stadium to go with your Warriors so they have a place to battle it out. The Warriors are a bit more complex as compared to the Hexbug Nano. They are a little larger and have more pieces to them. The cool thing about the Hexbug Warriors Transformers are that they turn colors as they are battling it out. They start green, and as they get more "beat up" the colors change. At first they flash and then turn red when they lose the battle. It's so fun to have multiple Hexbug Warriors Transformers so you can do rounds of battles and see who the ultimate winner will be! My son loves these Warriors! They come in the same character versions as the Transformers Hexbug Nano. These toys provide for hours of fun, and the neighborhood kids that come to play love them too! We are so excited to see Hexbug come out as Transformers!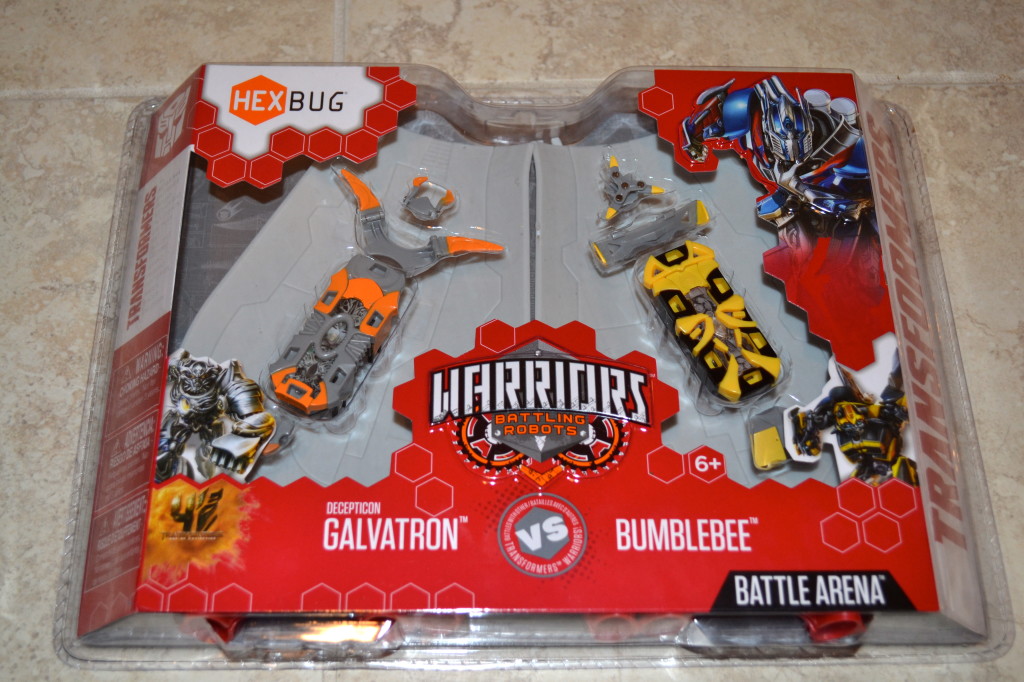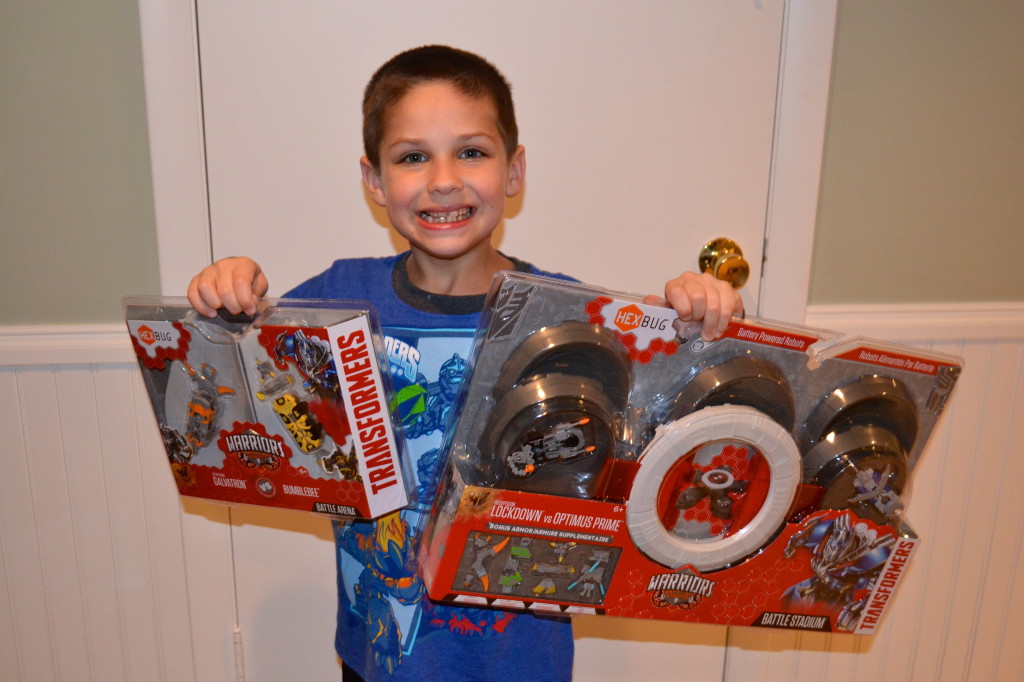 This new line of toys from Hexbug makes for a great gift! We have a few birthday parties this summer and this is definitely the gift we will be giving to my son's friends. Hexbug Warriors Transformers are easy to store, fun to play with, and there can be a new winner every time the kids play! Check out a battle in action below (between Bumblebee and Galvatron):