Disclosure: This post is a sponsored post and compensation and products were given; however, my opinions are mine and mine alone.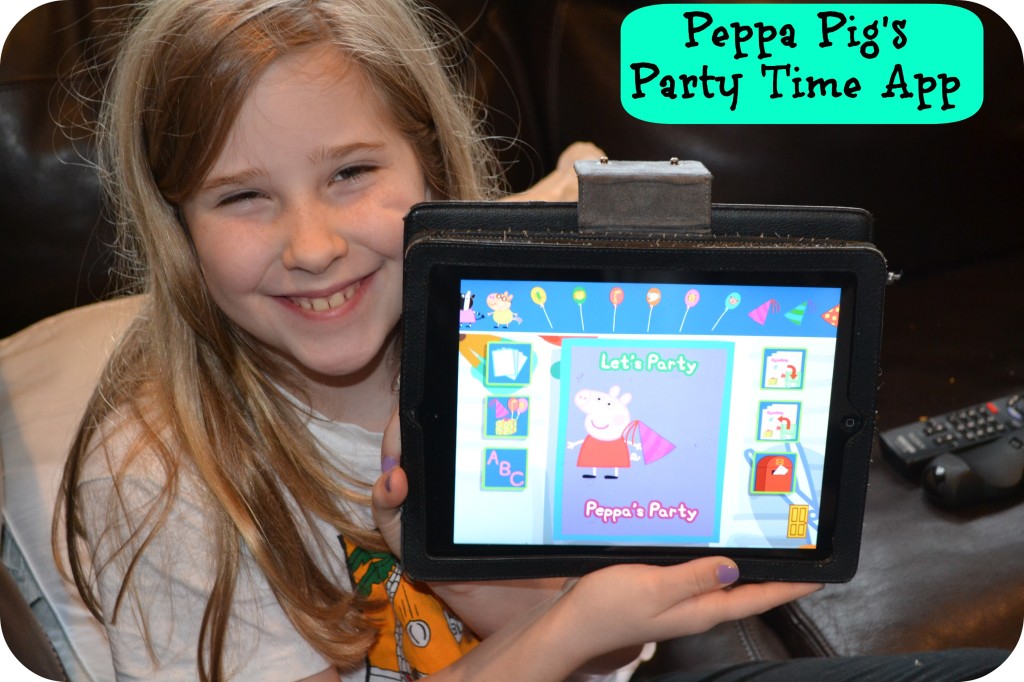 We have been fans of Peppa Pig for a while now! My kids love watching it on TV (Nick Jr.), and I love overhearing the voices with their cute British accents. I think one of the favorite parts of the show for my kids are the snorts from the pigs. I can hear them giggle and snort themselves with the Peppa Pig family. My kids also relate to Peppa Pig's family because it's a family of four with an older sister, just like our own family. The stories are very cute as well!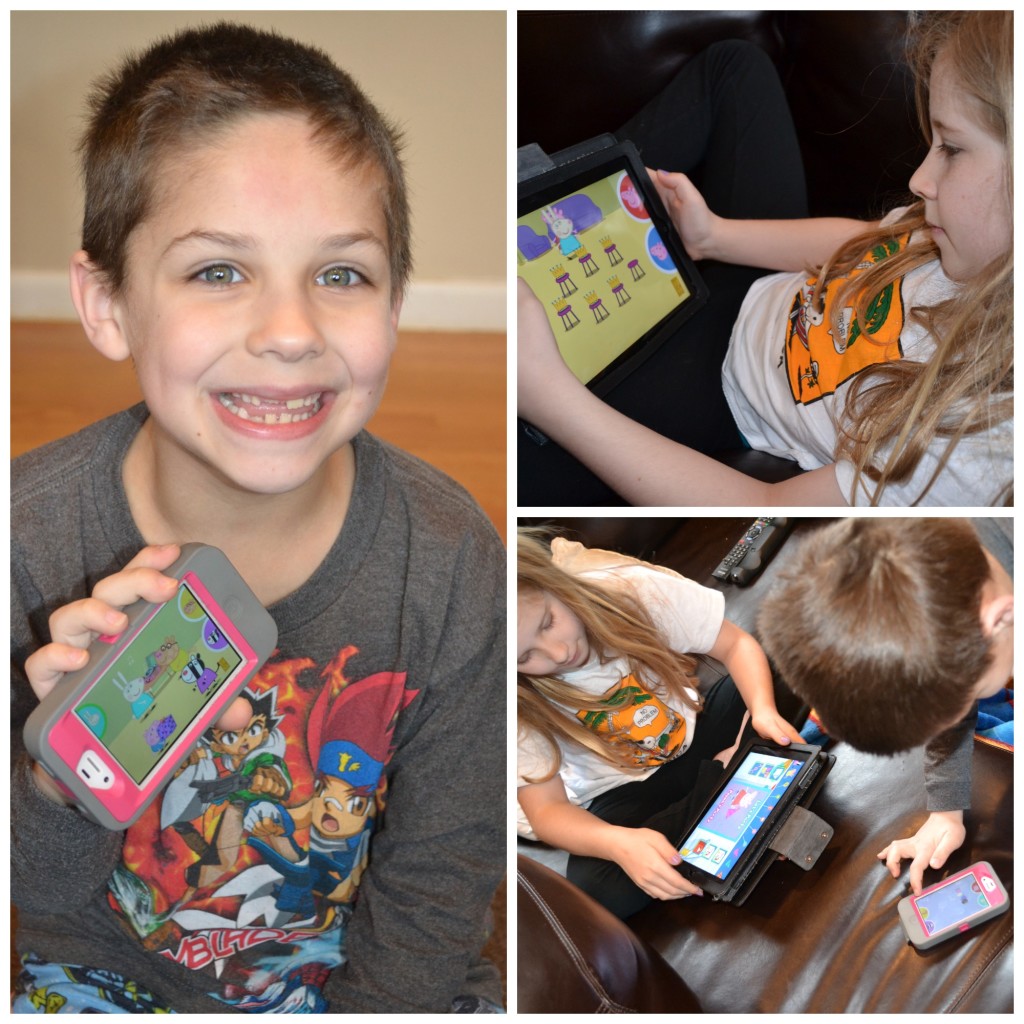 We recently found two new ways to enjoy Peppa Pig at home! One is with the new Peppa Pig's Party Time App that you can get for your iPad, iPod, or iPhone. It's a super fun app, and although geared for ages 2-6 years old, my 9-year old daughter still loves it just as much as my 6-year old son. There are many different games to play on this app with Peppa Pig and her friends. You can bake a cake, makes party invites and party bags, and play pinata and musical chairs as well (just to name a few)! My kids loved the musical chairs and pinata games the best! These games can be for a single player or multiple players as well.  "Peppa Pig's Party Time" app is available at iTunes and Amazon for $4.99. Check out in the video below with my kids playing the app on the iPad and iPhone: 
Another way to have fun with Peppa Pig and her family is by watching the new Peppa Pig's "My Birthday Party" DVD! This is a great movie to watch together and to get inspired to have a party of your own! The new Peppa Pig "My Birthday Party" DVD is an 80-minute video featuring 14 fun-filled "Peppasodes," as well as a couple bonus extras: "Learn the Alphabet" and "Learn to Count." In the "My Birthday Party" episode, it's Peppa's birthday and all of her friends are invited to her party! Daddy Pig decides to perform a magic show and gets many giggles and snorts. Other episodes include an exciting boat race, a school play, a costume party and more! The "My Birthday Party" DVD is available at retailers nationwide or as a digital download on iTunes.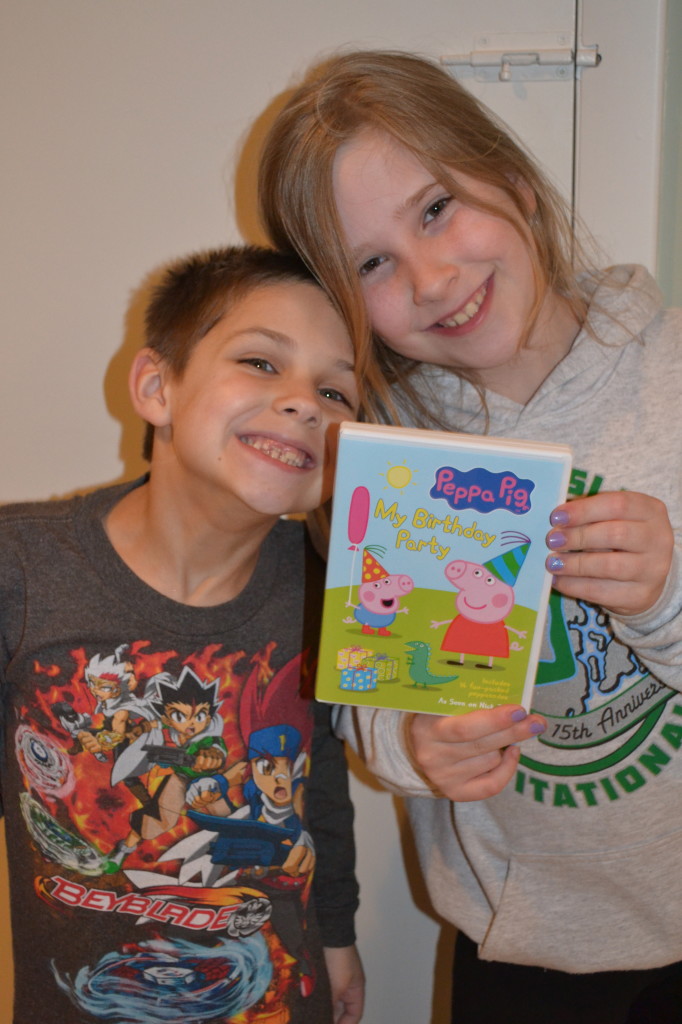 After watching the "My Birthday Party" episode, we were in the mood to plan a party of our own! Some great resources for planning a Peppa Pig Party include visiting the Peppa Pig Website and looking at their downloadable tab for printables! 
For more information on Peppa Pig, please visit www.PeppaPig.com, Facebook at  Facebook.com/OfficialPeppaPigUS or Twitter at @PeppaPigUS