Disclaimer: I was compensated with some items for this post; however, no monetary payment was given to me. All opinions are mine and mine alone.
How do you celebrate your Disney Side? Here is our recipe for a perfect Disney Side celebration:
How Do You Celebrate Your #DisneySide?
Recipe type:
Educational and Fun
Prep time:
Cook time:
Total time:
Here are the ingredients for a perfect DisneySide Celebration
Ingredients
10 Excited Disney Fans
10 Disney Bracelets
10 Passports
1 Disney DVD (Guide through the Parks)
Pack of Markers
Packs of Stickers
Disney Guide Books
1 Bingo Game
1 "Hot Minnie" Game
10 T-shirts
Packs of Fabric Markers
Mickey Mouse Stencils
1 Frozen CD
Disney Decorations
Healthy Snacks
Magic Mickey Cupcakes
Basket of Disney Prizes
2 Helpful Moms
Goodie Bag to take home
Instructions
Welcome guests and give them Disney Bracelets and a Passport
Watch the Disney DVD to learn about the parks at Disney
Fill out Passports and Decorate them (use stickers, markers, and guide books)
Show in your Passport your Ideal Disney Dream Vacation (where you want to go)
Next, play games
Play "Hot Minnie" by playing Hot Potato with the stuffed Minnie Mouse and listening to the CD Frozen ~ Winner gets to choose from the Disney Prize Basket
Play Disney Bingo ~ Winner gets to choose from the Disney Prize Basket
Decorate T-shirts with Fabric Markers to show your DisneySide (can use stencils)
Play Frozen CD in the background for fun
Lastly, close the party with some fun healthy snacks and Magic Mickey Cupcakes
You can read in the recipe above what we did at our Disney Side Party! It took two fun-filled hours for the party, and the kids had an absolute blast! We had kids attend that were ages three through eleven. Everyone had a GREAT time! The older kids learned a lot about what Disney has to offer. They created their "Disney Dream Trips" in their passports and decorated them accordingly. Some included rides they wanted to go on and others planned out which parks were most important for them to visit. I provided each child with a blank passport, markers, and travel books as they watched the Disney Parks DVD for more information.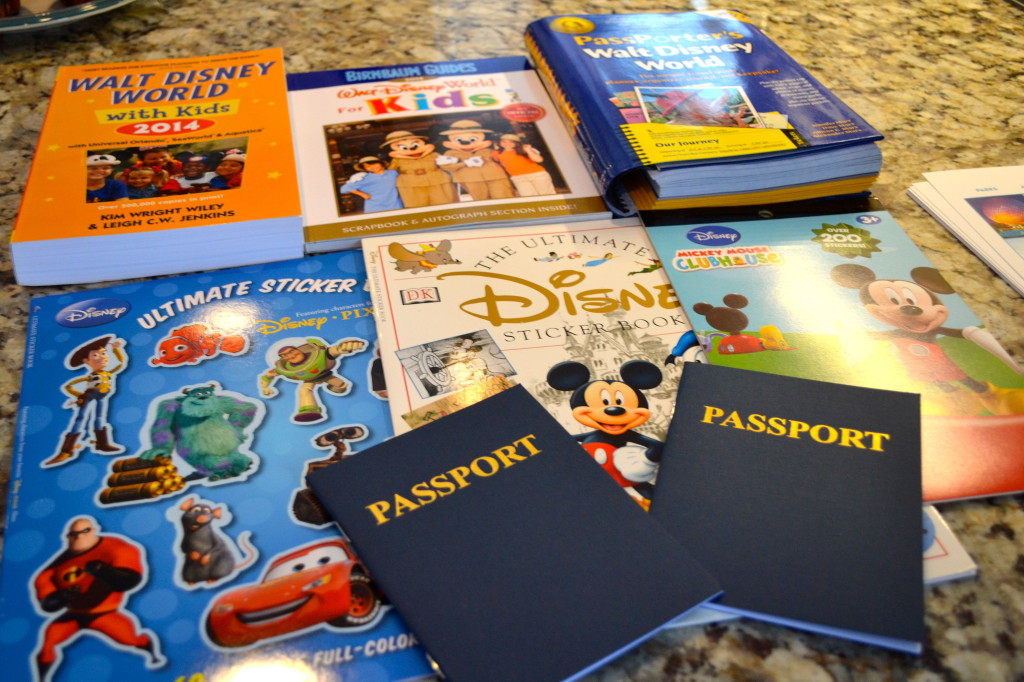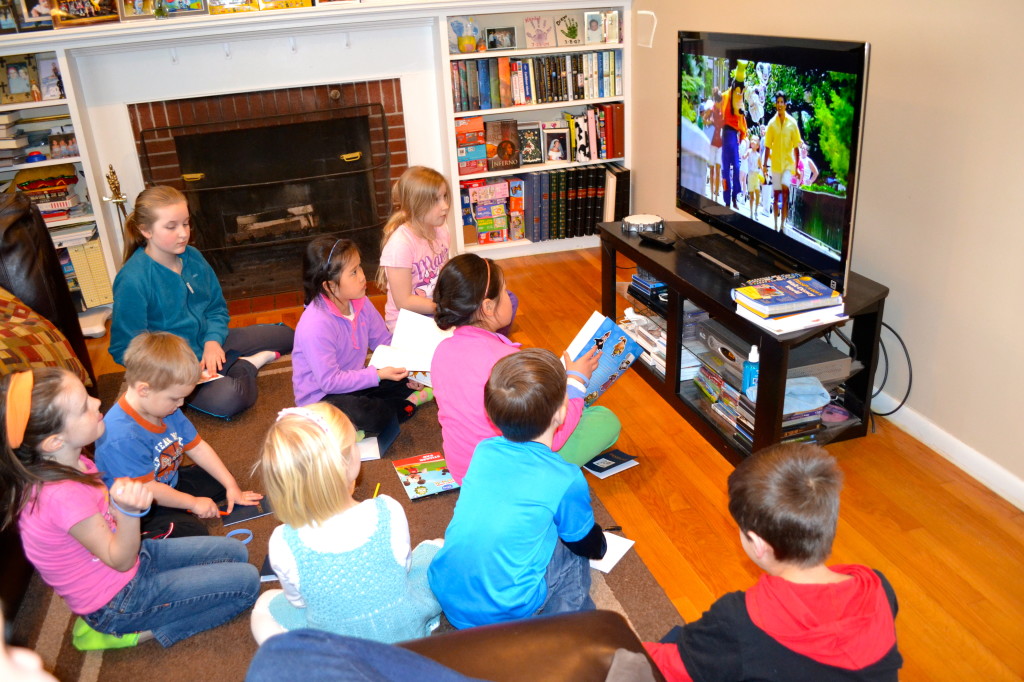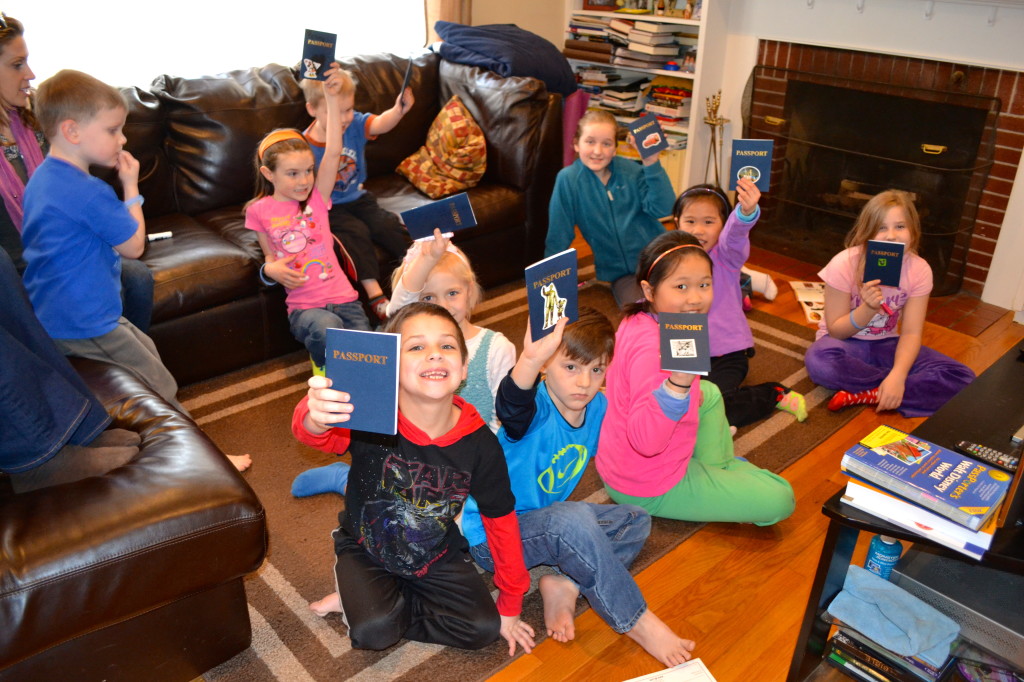 Next, the kids had a blast playing games! We played "Hot Minnie," our Disney version of Hot Potato, while using the Frozen CD. The kid that won got to choose a prize from our Disney Prize Basket. I bought all kinds of fun Disney items to include in our prize basket. We also played Disney Bingo which the kids loved!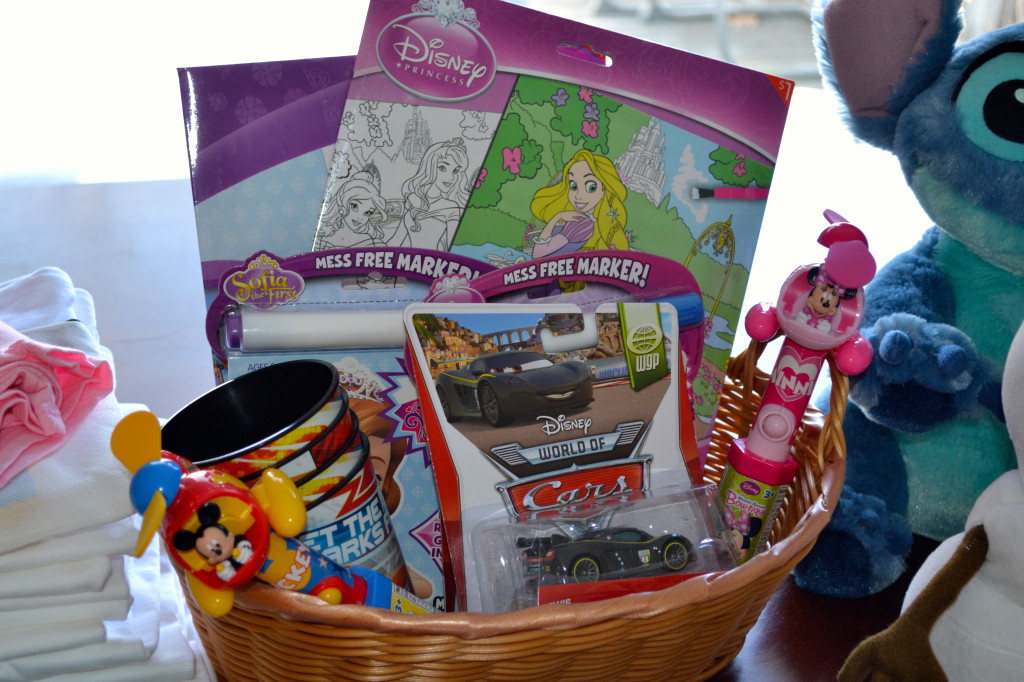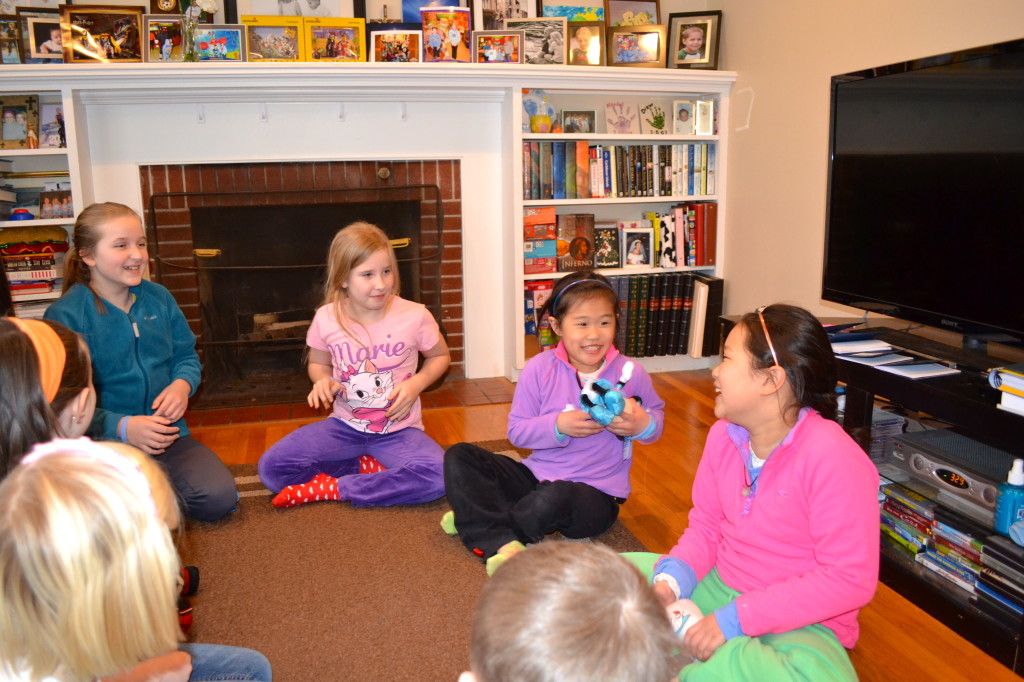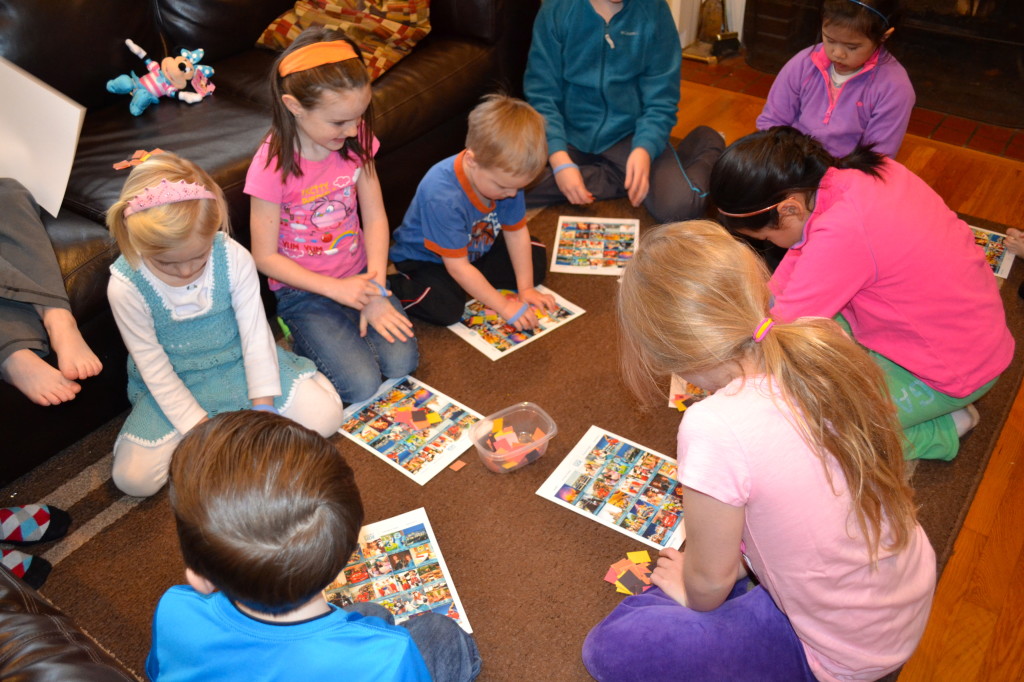 After the educational portion of our celebration and games, we had our "crafting time" with t-shirts. As we listened to the Frozen CD in the background (which of course every kid knew every word to each song), the kids got creative with the fabric markers and stencils to create something that showed "Their Disney Side!" The girls took twice as long as the boys and were very detail oriented. The shirts came out great, and the kids had so much fun being creative!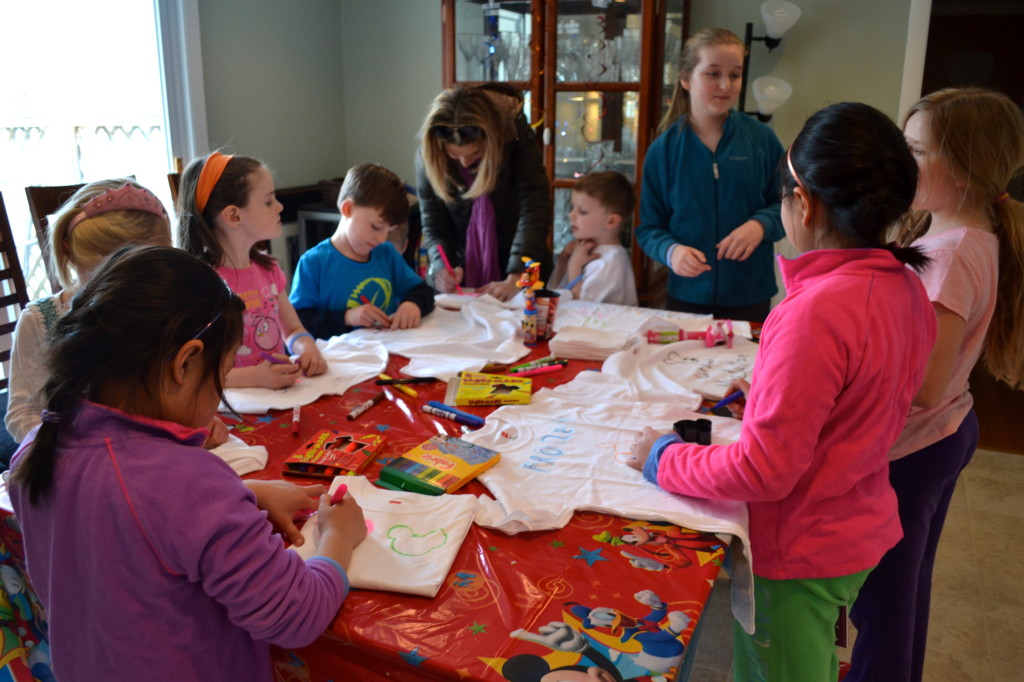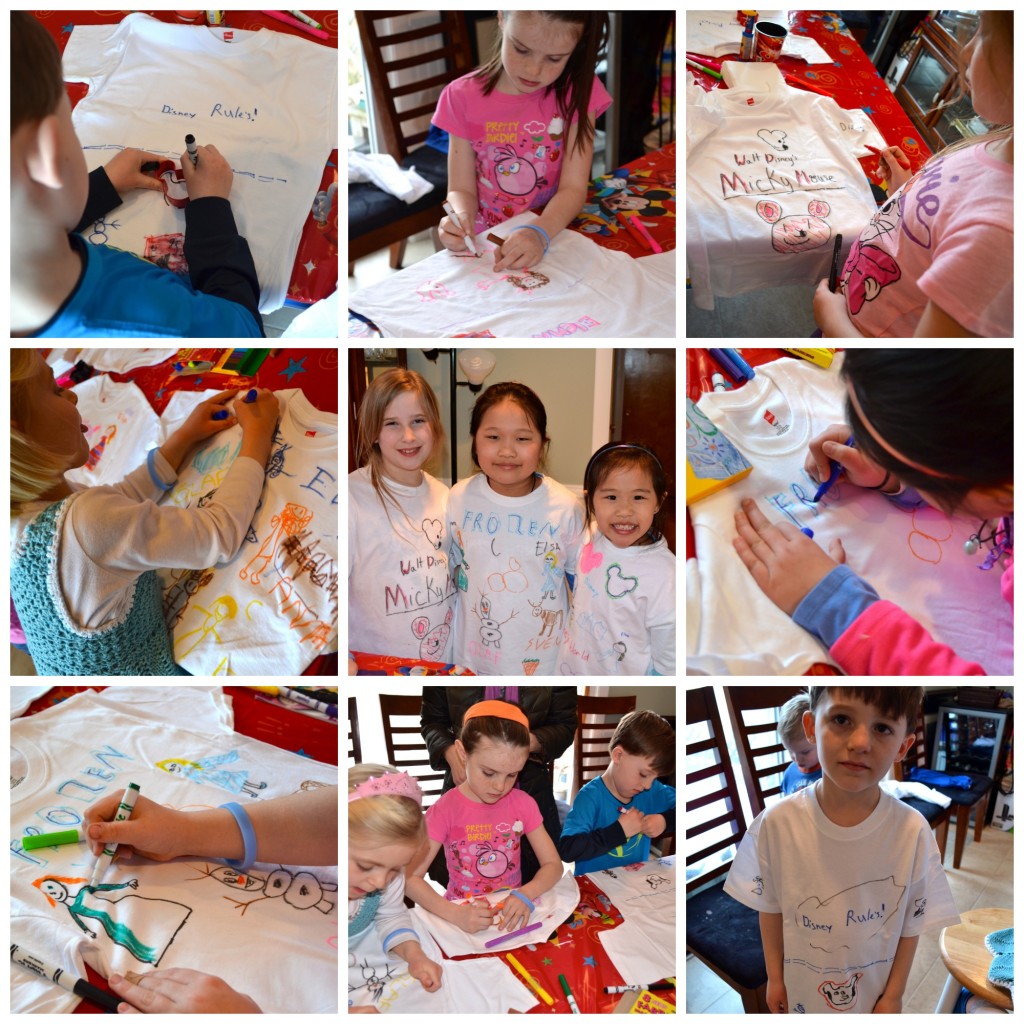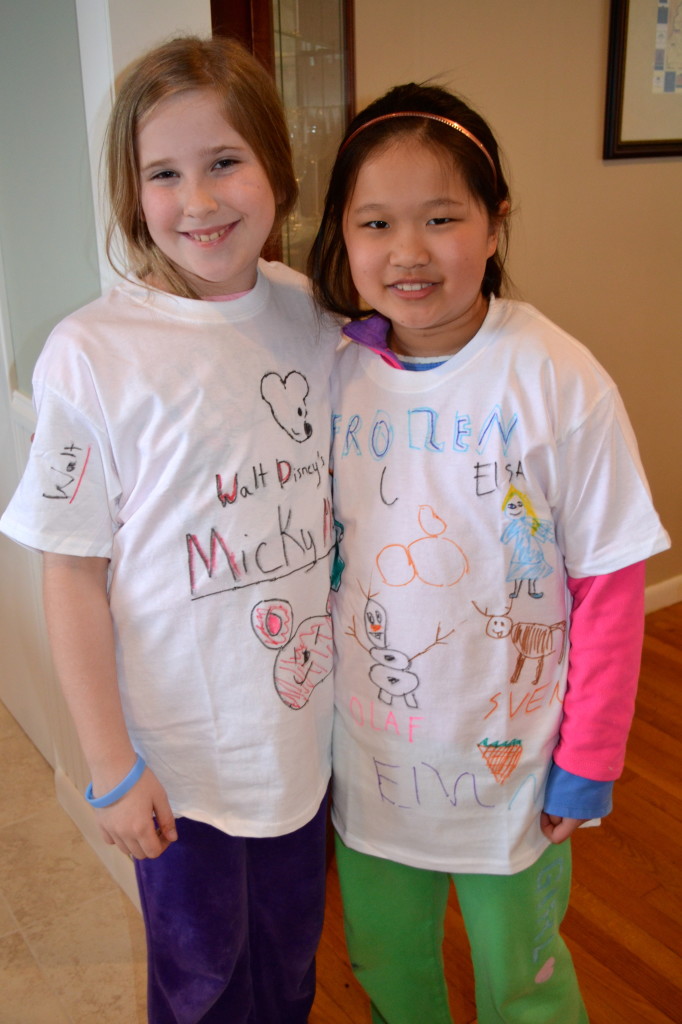 Finally, we finished out our celebration with some healthy snacks (fruit, cheese, crackers, veggies, etc.) and some treats as well. My daughter wanted to be in charge of the cupcakes, so she made some Magic Mickey cupcakes. She came up with the idea of how to make them and decorated them all by herself. Since she was so passionate about it, I let her take control of making them for the party. After all, this party is for the kids, and she wanted to celebrate her Disney Side. Make sure to check out my 9-year old's recipe for Magic Mickey Cupcakes.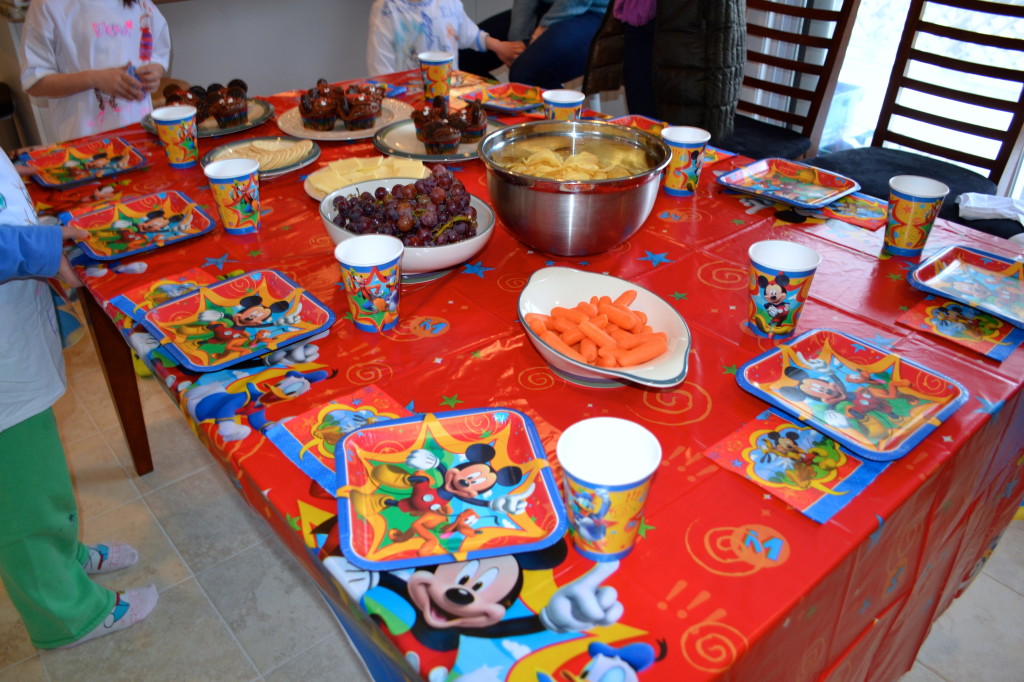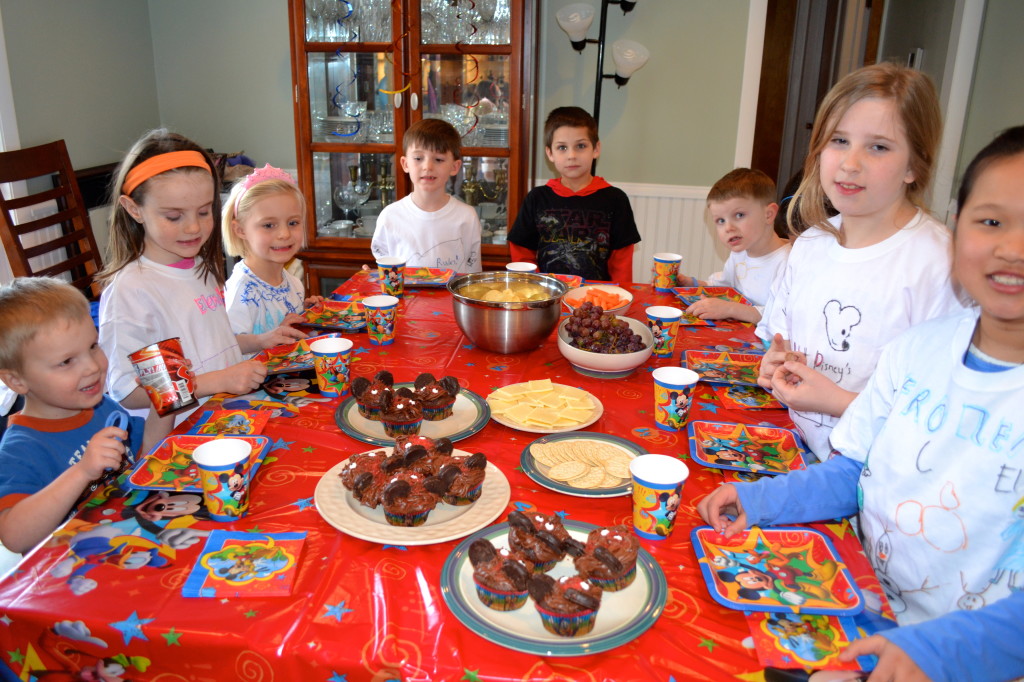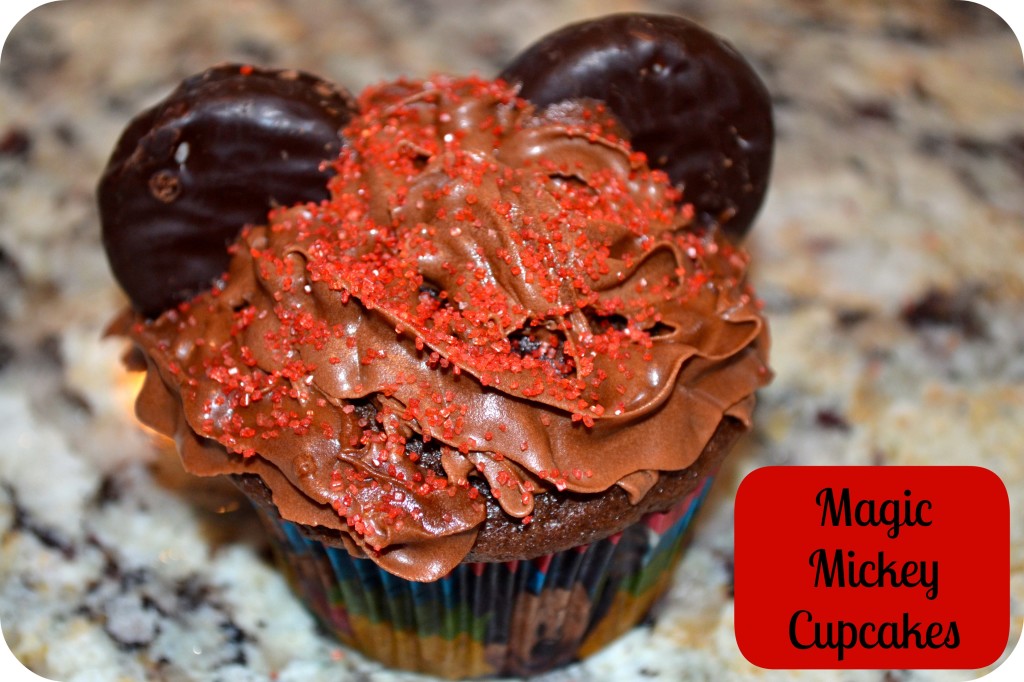 Party-goers got to take home some party favors as well! Everyone had a great time getting their DisneySide on! See us in action at our party below:
What is your recipe for a perfect Disney Side Celebration?