I participated in a campaign on behalf of Mom Central Consulting for Hood. I received product samples to facilitate my review and a promotional item as a thank you for participating.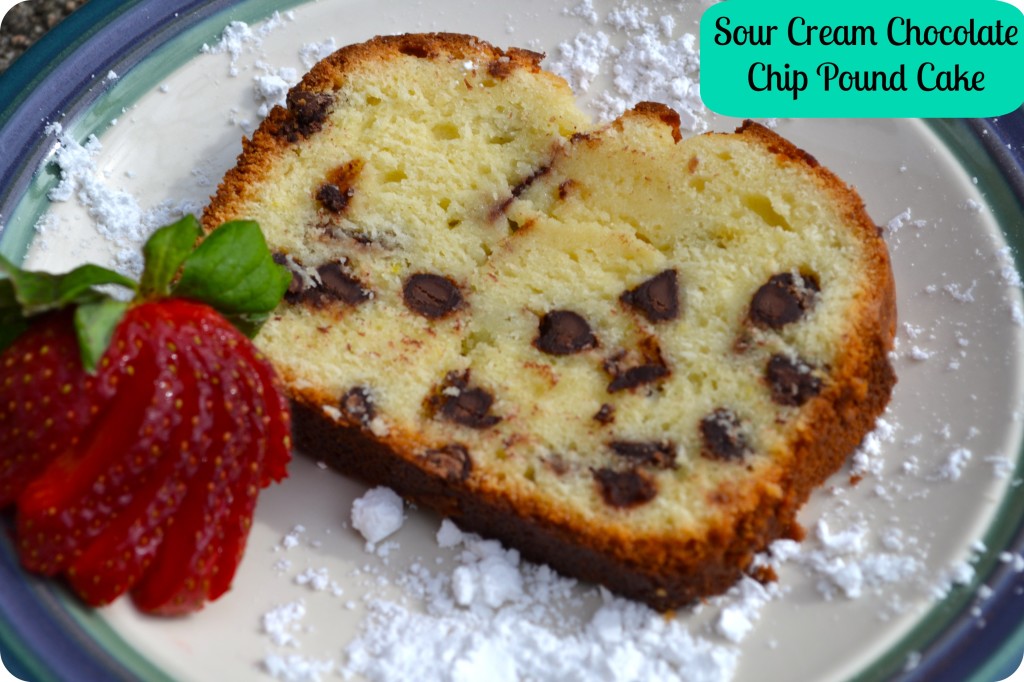 As I discussed in my Beef Stroganoff Lasagne post, wintertime in New England can be harsh and people gravitate to eating more comfort foods. Comfort foods are those described as foods eaten that provide sentimental or nostalgic feelings and bring about emotions of consuming a familiar meal. When the weather in New England is consistently cold and snowy, it makes us want to cook those warm, comfy, comfort foods at home. 
My daughter is into learning about cooking and baking, so I let her help me bake a familiar dessert for our family. My husband is more the cook of the family, and I am more the baker. And yes, there is definitely a difference between cooking and baking. My husband can add flavors to meals and see what tastes right, but I like following step-by-step recipes with exact measurements. In baking you definitely have to be exact for it to turn out correct. My daughter is learning both.
Check out our easy recipe to make our family favorite, Sour Cream Chocolate Chip Pound Cake:
Sour Cream Chocolate Chip Pound Cake
Prep time:
Cook time:
Total time:
This delicious Sour Cream Chocolate Chip Pound Cake is the perfect comfort food on a cold winter night.
Ingredients
½ cup Hood Light Sour Cream
1 and ½ cups Flour
1 and ½ cups Sugar
½ cup Unsalted Butter
3 Eggs
¼ tsp. Baking Soda
1 bag of Chocolate Chips
Instructions
Preheat the oven to 375 degrees
In a bowl, combine softened butter and sugar
Add in Hood Light Sour Cream and eggs
Pour in flour and baking soda and mix well
Fold in chocolate chips
Pour mix into a greased 8X4 inch loaf pan
Bake for 60-75 minutes depending on your oven
Let cool and slice to serve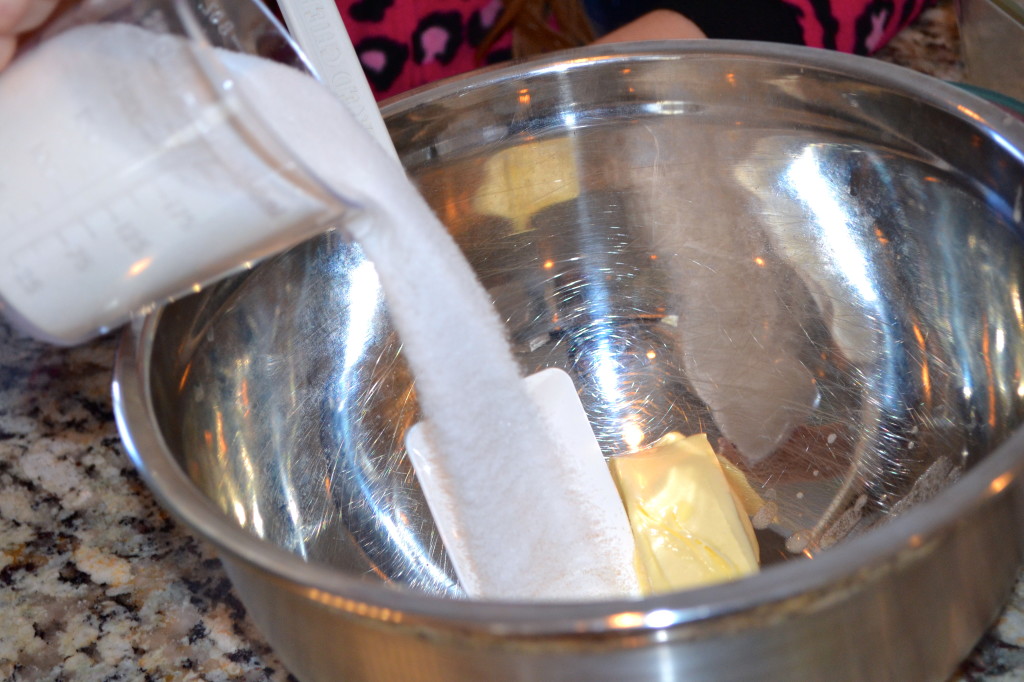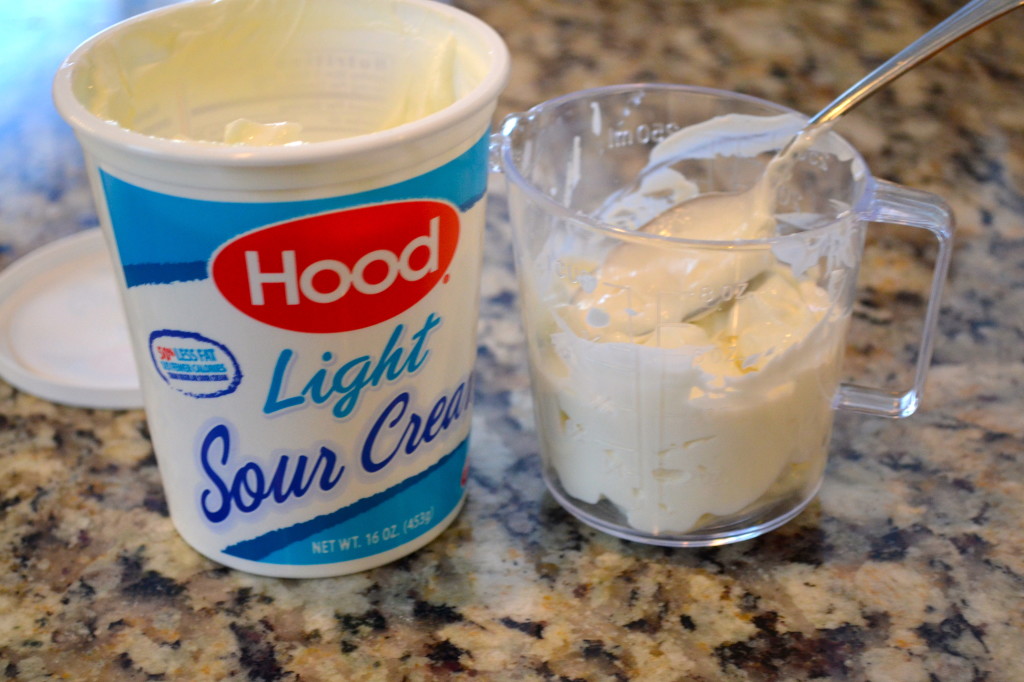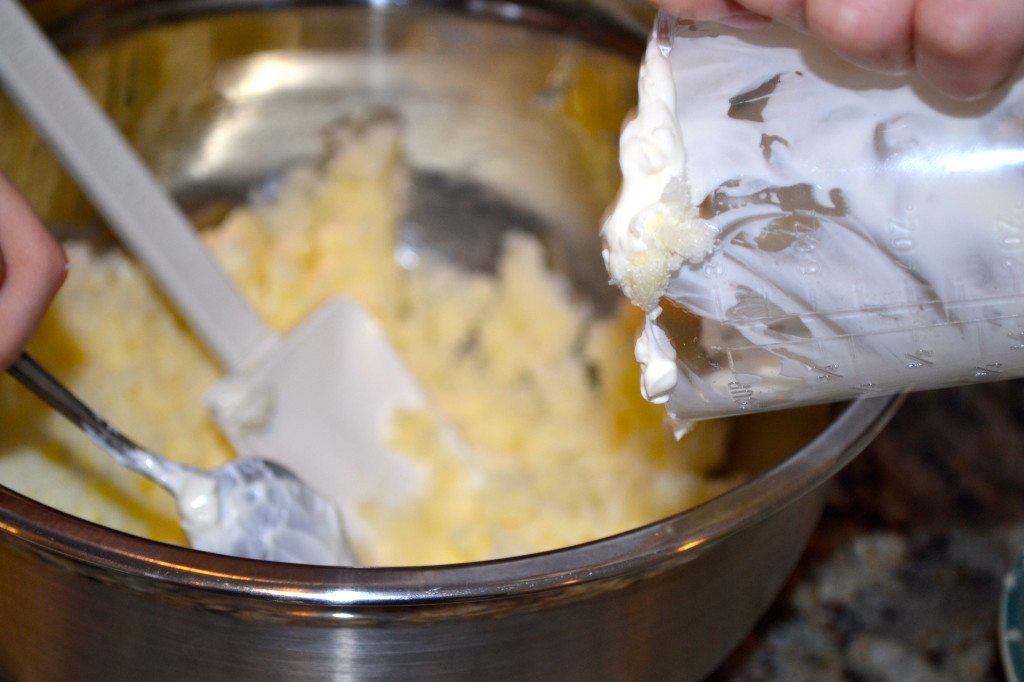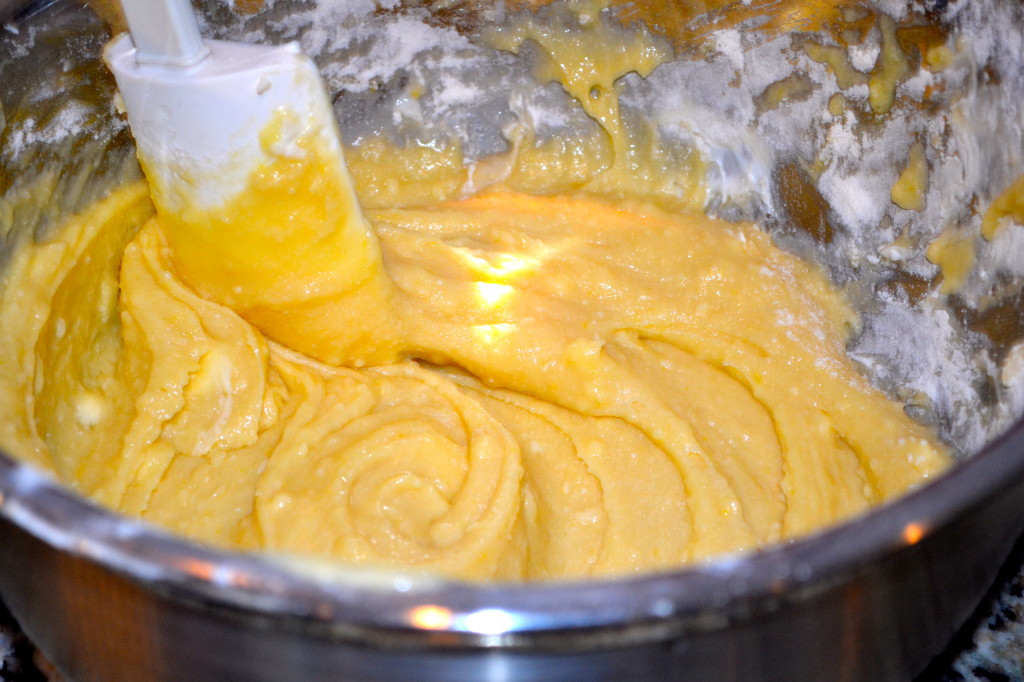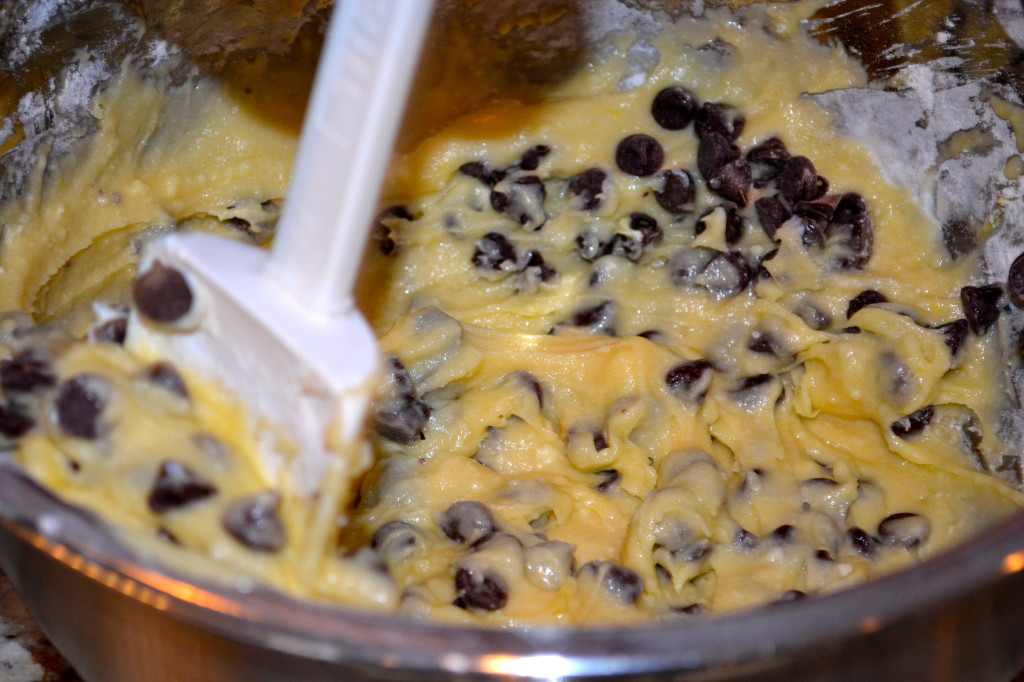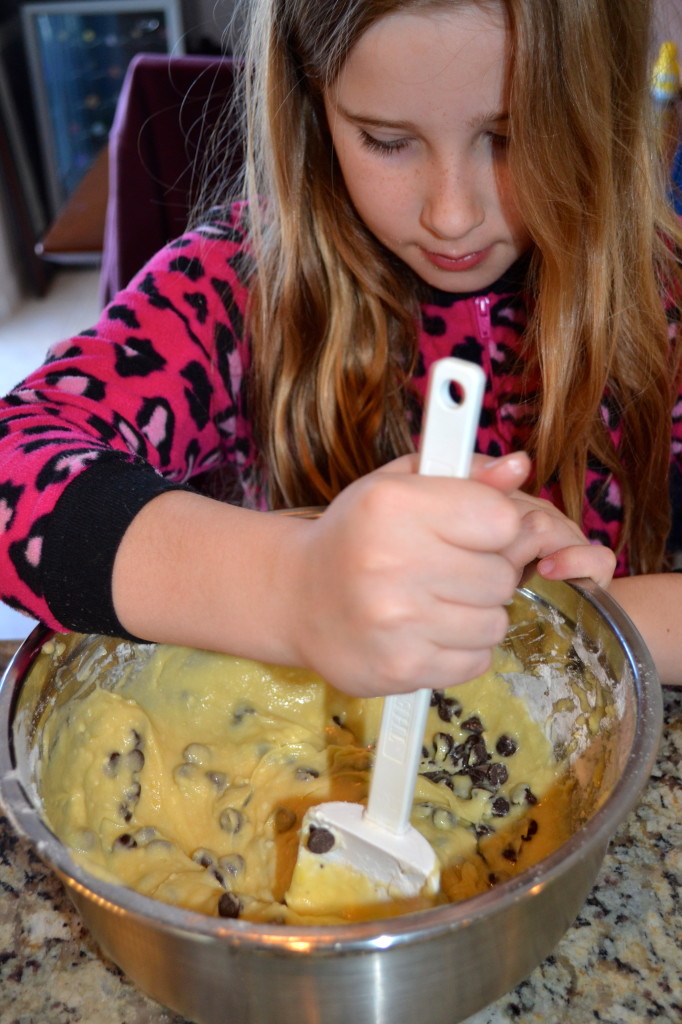 We baked the pound cake for an hour to start with, and then we needed to put it back in for 15 minutes. You can always check the cake with a toothpick or knife. Put it in the center and see if it pulls out clean. My daughter was excited to learn that little trick.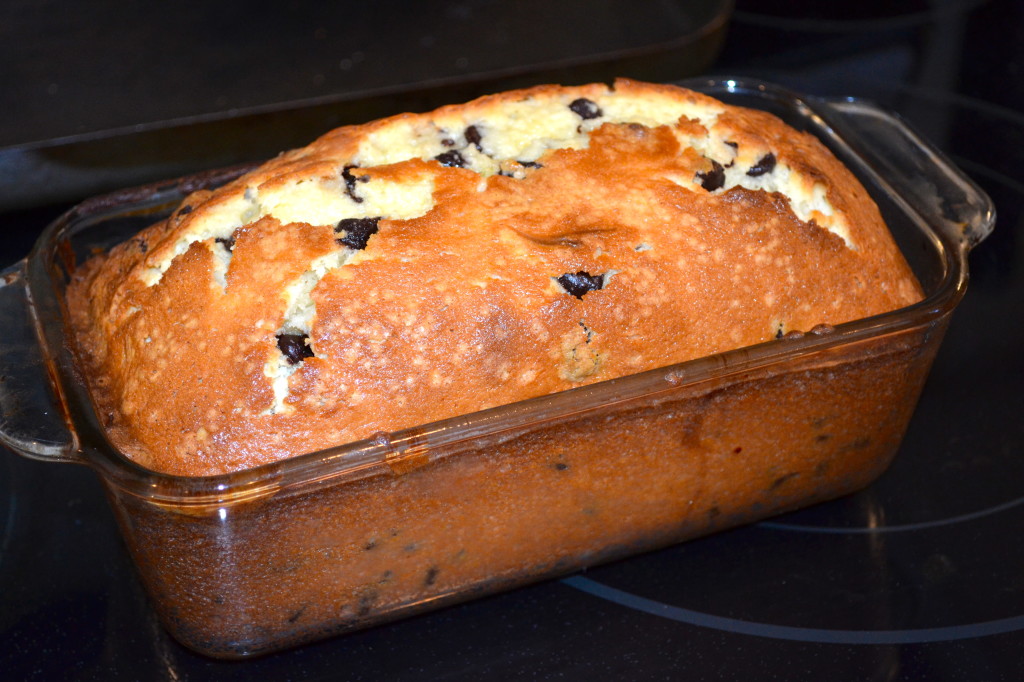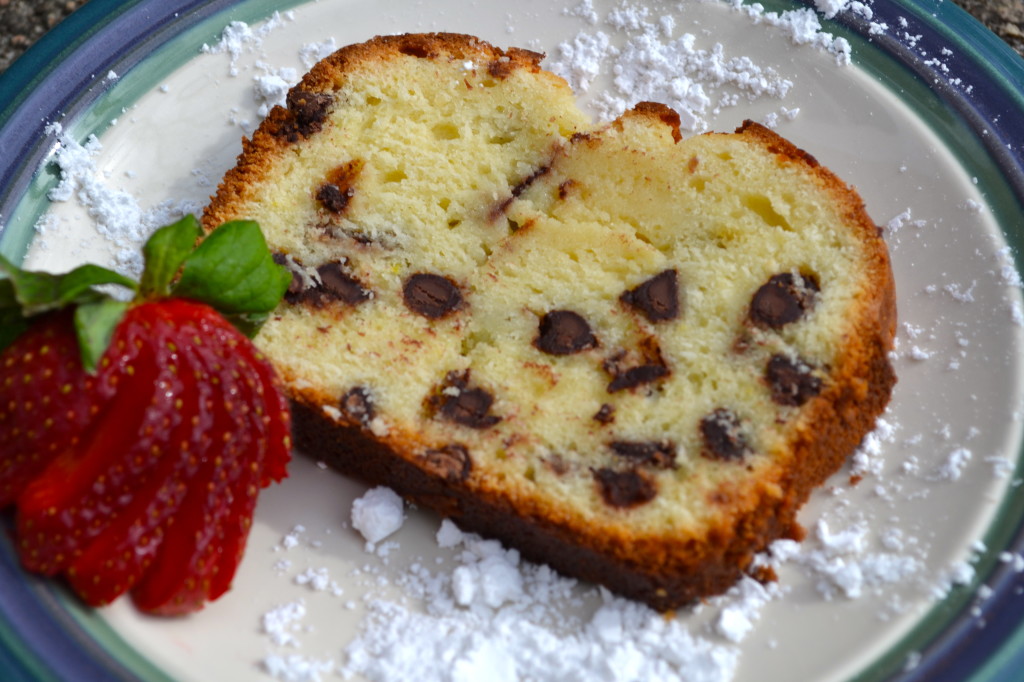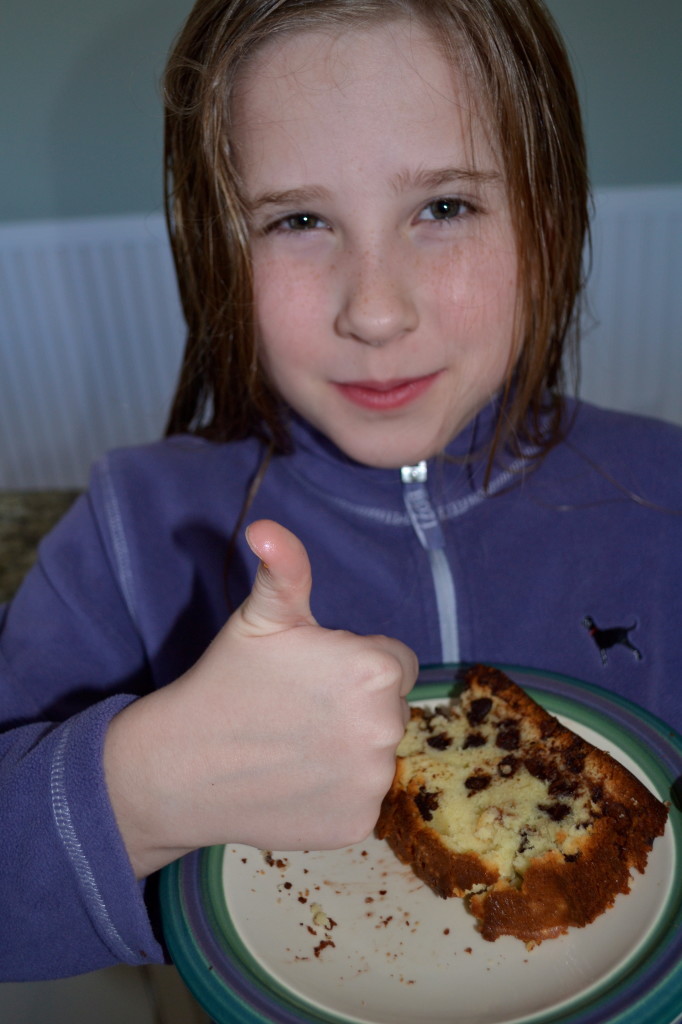 My daughter gave it a thumbs up! In fact, my parents were in town visiting this weekend and the Sour Cream Chocolate Chip Pound Cake was consumed in about 12 hours. This is great for a dessert or even as a breakfast treat. I was telling my parents all about Hood products and why we love them. 
As I stated in my other post:
"We love using Hood Sour Cream products in our cooking and baking. This company was founded in 1846 in Charlestown, Massachusetts. Being a New Englander, we love using products from our region. Hood products regularly rank amongst the top branded dairy products in New England. This includes their milk, cream, ice cream, cottage cheese and sour cream products. It's known in New England that, "ALWAYS GOOD. ALWAYS HOOD." Families have been sharing meals with Hood Sour Cream for over 160 years. No reason to switch when you're cooking and baking with the best! I usually use the Hood Light Sour Cream which has 50% less fat and 1/3 fewer calories compared to regular sour cream. We love it! You can follow Hood on Facebook for more information about their company and products." ~ Mama Luvs Books
Make sure to check out my Beef Stroganoff Lasagne with Hood Sour Cream for a more savory comfort food.