Get a quote on a Universal Orlando Vacation Package
Disclaimer: I won this trip to Orlando from @VisitOrlando, and I do not have to post about it. I am posting on my own because I want to!
We were very excited to visit LEGOLAND® Florida this past week. It was in Winter Haven, about a 35-40 minute drive south of Orlando where we were staying at the Nickelodeon Suites Resort. At first, we were not sure what to expect. Did it have rides? Were they just for little kids, or for bigger kids too? Were there just going to be LEGO® villages and displays everywhere? Well, we were extremely surprised that it had it all. Rides for the little ones and big kids too, cool LEGO® displays, and even places to eat, shop, and get your photos taken. My kids actually loved it so much, that they said coming back here is a MUST! What I liked the best was the layout of the park. It was very compact and there were places to sit, get snacks, and shade for when it is super sunny out. The different park areas were very cute as well. They each had a theme and rides to go with that theme. Here are some of our favorite things about LEGOLAND® Florida.

The Rides
We loved the rides there. They were fun and for all ages. Also, one of the best things was the fact that my 6-year old son could ride every ride at the park! He was upset at Universal Orlando because his 9-year old sister was able to ride The Incredible Hulk Coaster® and the Hollywood Rip Ride Rockit®, and he did not make the height requirements. At LEGOLAND® that was not a problem at all. He could ride everything!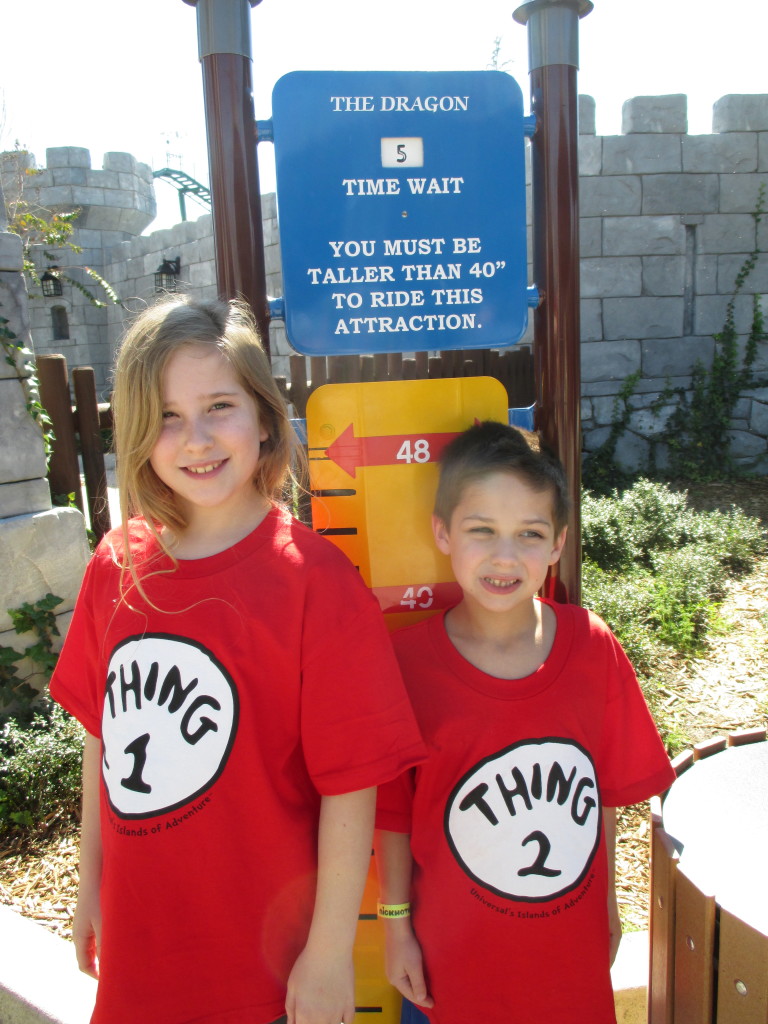 Here were our favorite rides:
The Dragon (LEGO® Kingdoms)

Coastersaurus (Land of Adventure )

Lost Kingdom Adventure (Land of Adventure )

Ford Driving School (LEGO® City)

Flying School (LEGO® City)

Boating School (LEGO® City)

Project X (LEGO® TECHNIC™)
There are so many more rides, shows, and play areas as well. You can definitely spend a full day or even two days there to do everything. The stores are great as well, and of course we let the kids pick a LEGO® set to take home. 
The Photo Service
This service was very similar to the one we got at Universal Orlando. They did not have a card on a lanyard though. With this one, I just handed the photo people my receipt for the service after each ride and they stapled a new number to the back. I left with a pile of receipts all together, and when I got home I just typed in each number and retrieved my photos. It was great. They turned out really nice too! Also, on the way out I bought two of our photos made into "brick walls," which are LEGO® walls of your photos. They are super cute! I got one for each kid. You can see some of our professional photos below: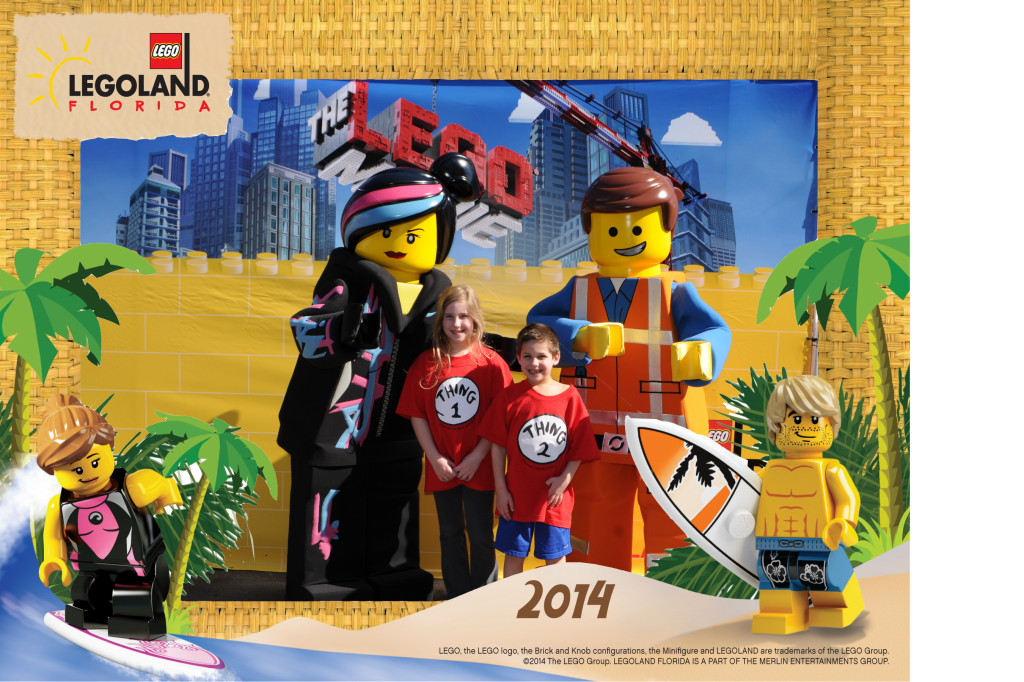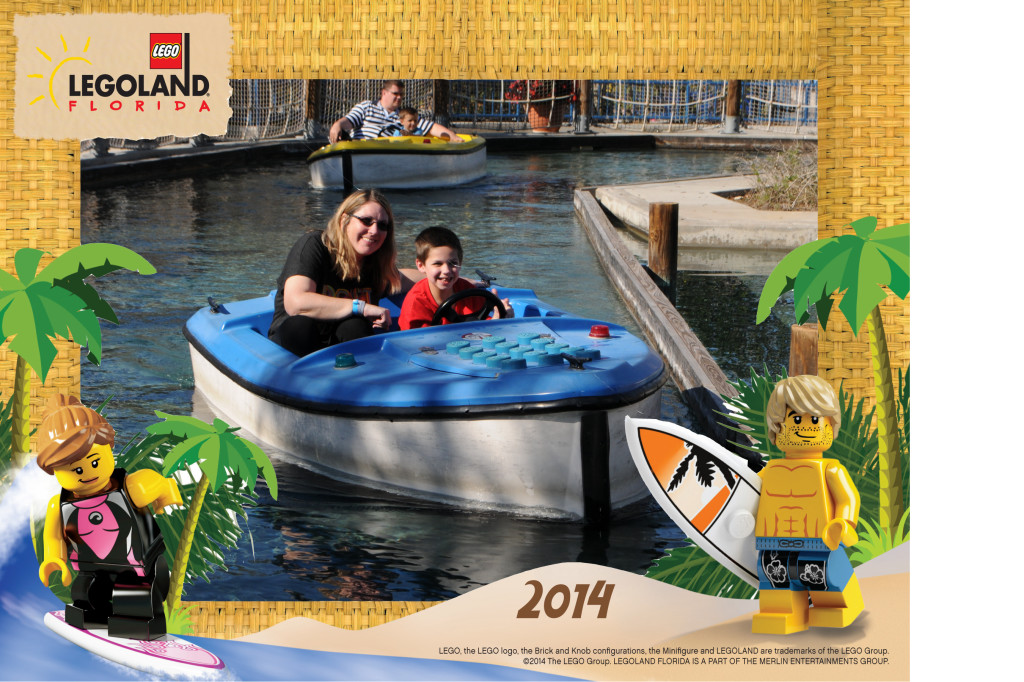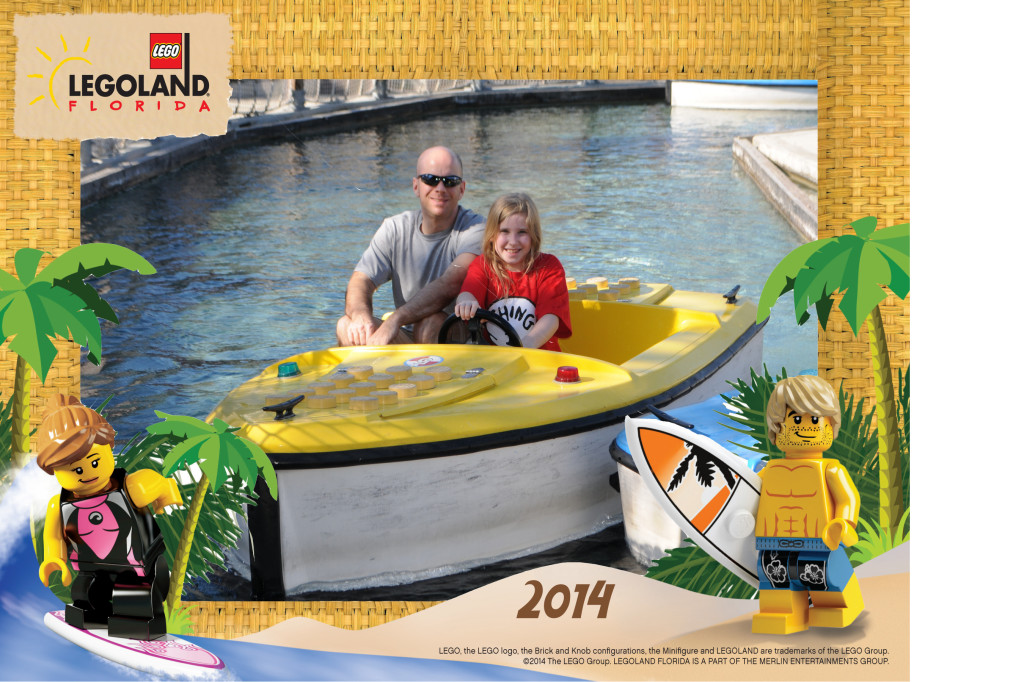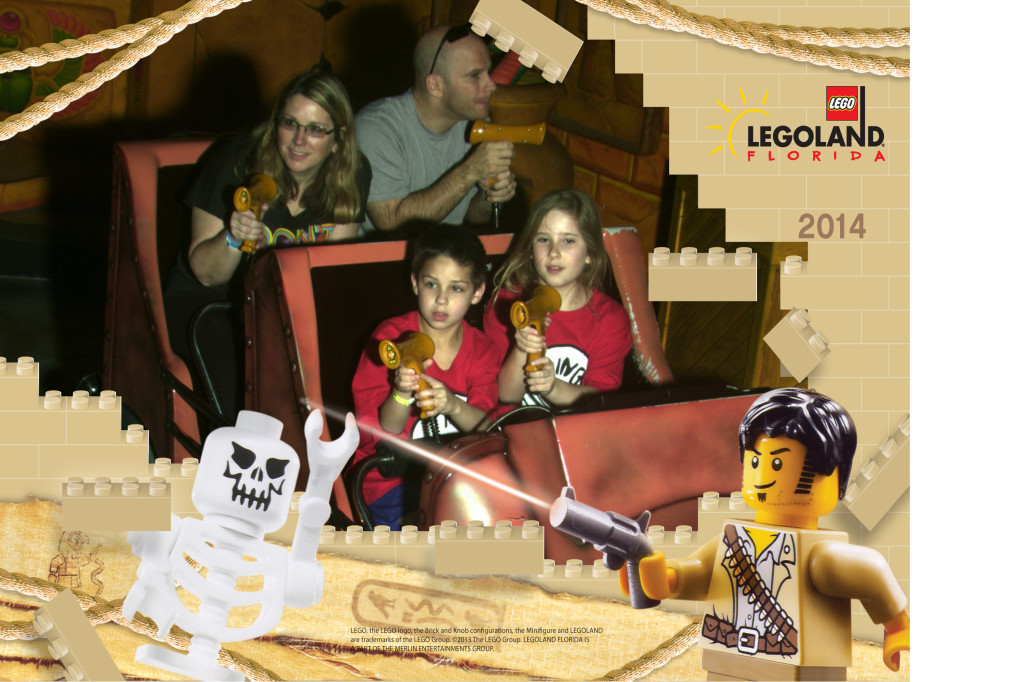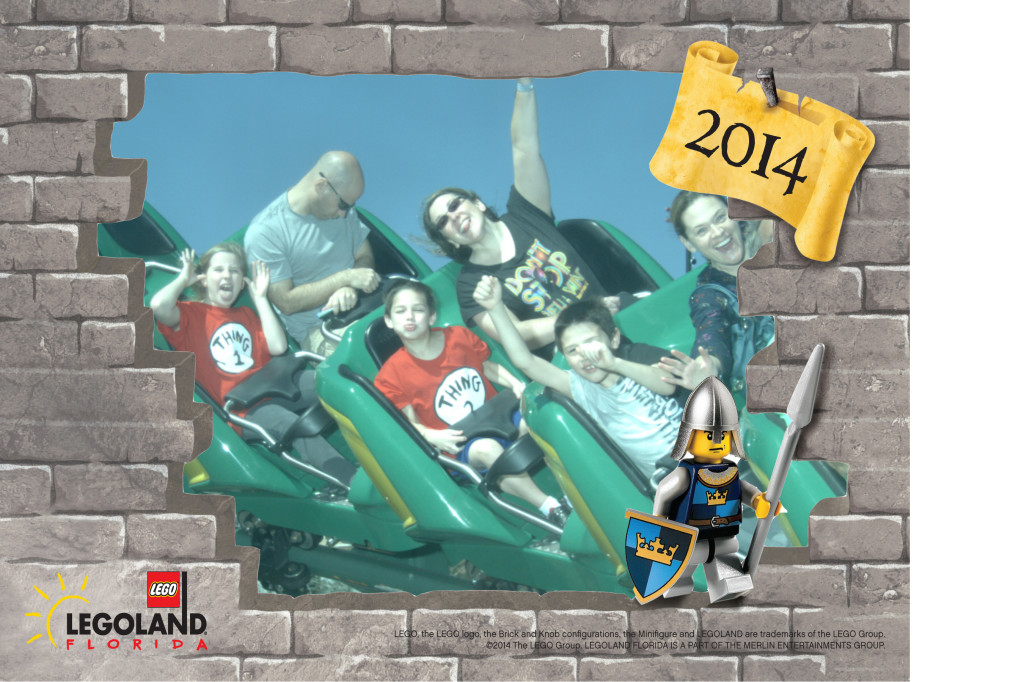 Miniland USA
We spent some time checking out this area, which is located pretty much in the middle of the park. It is filled with places around the USA all made from LEGO® pieces. It was so amazing to see! There were buttons to push that made different things happen (men marching, cars racing, and pirate ships moving). You could see places like Washington, DC, San Francisco, New York City, Las Vegas, Daytona, and more! We really loved seeing DC since we grew up right outside of the city and still visit there frequently. My son also really liked the Star Wars area. They had scenes and places from the movies. I think looking at the Miniland USA was one of our favorite parts of the trip. It was very cool to see and amazing how many LEGO® pieces they used.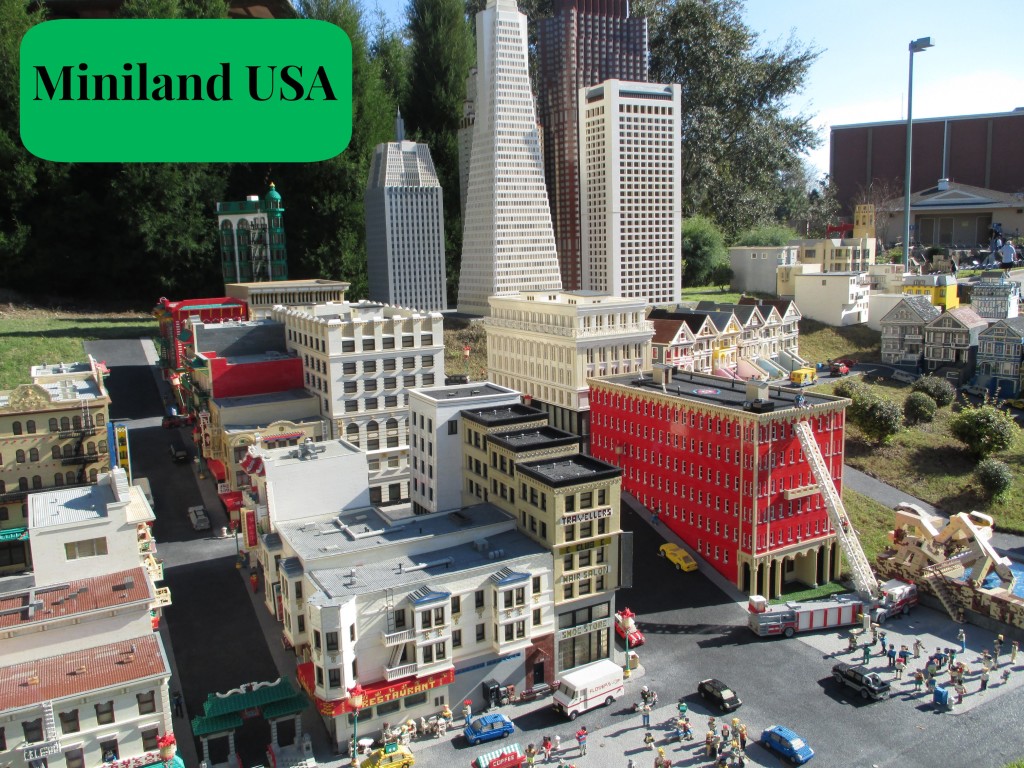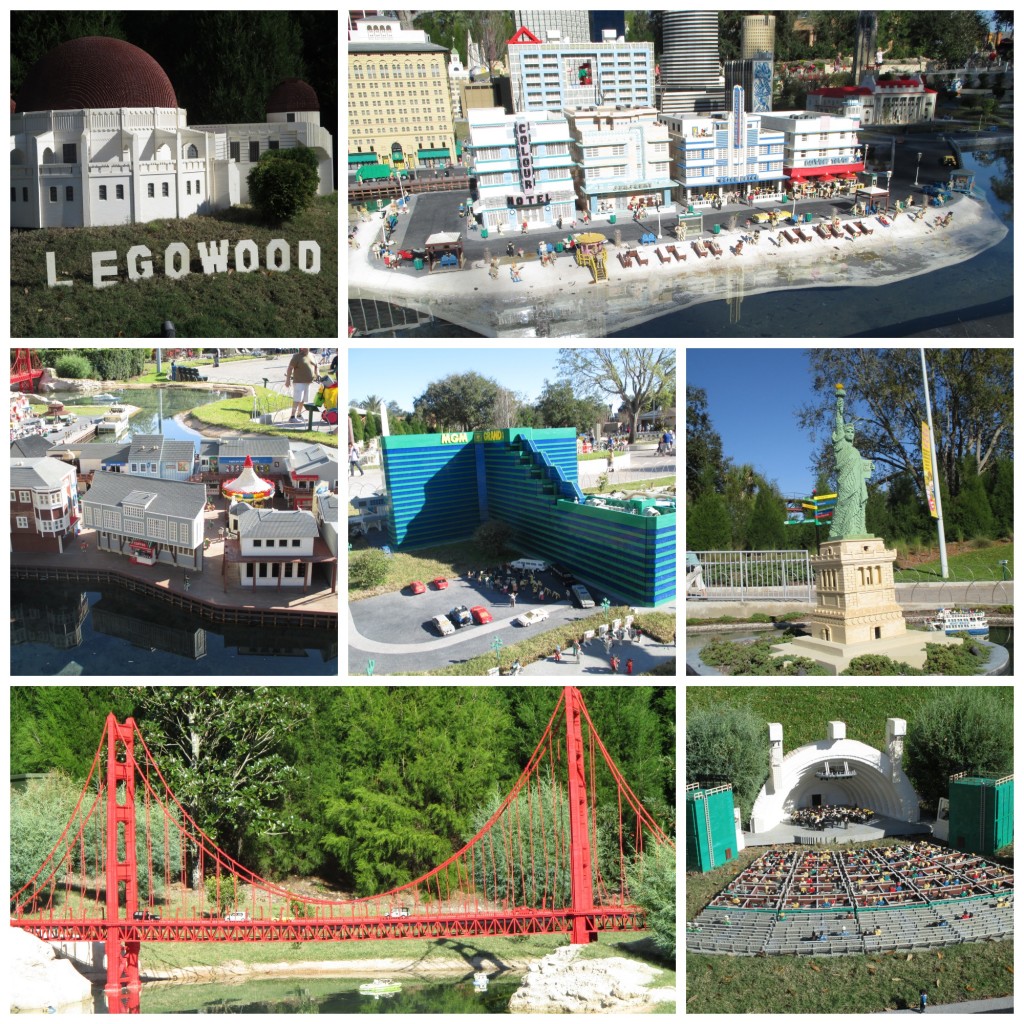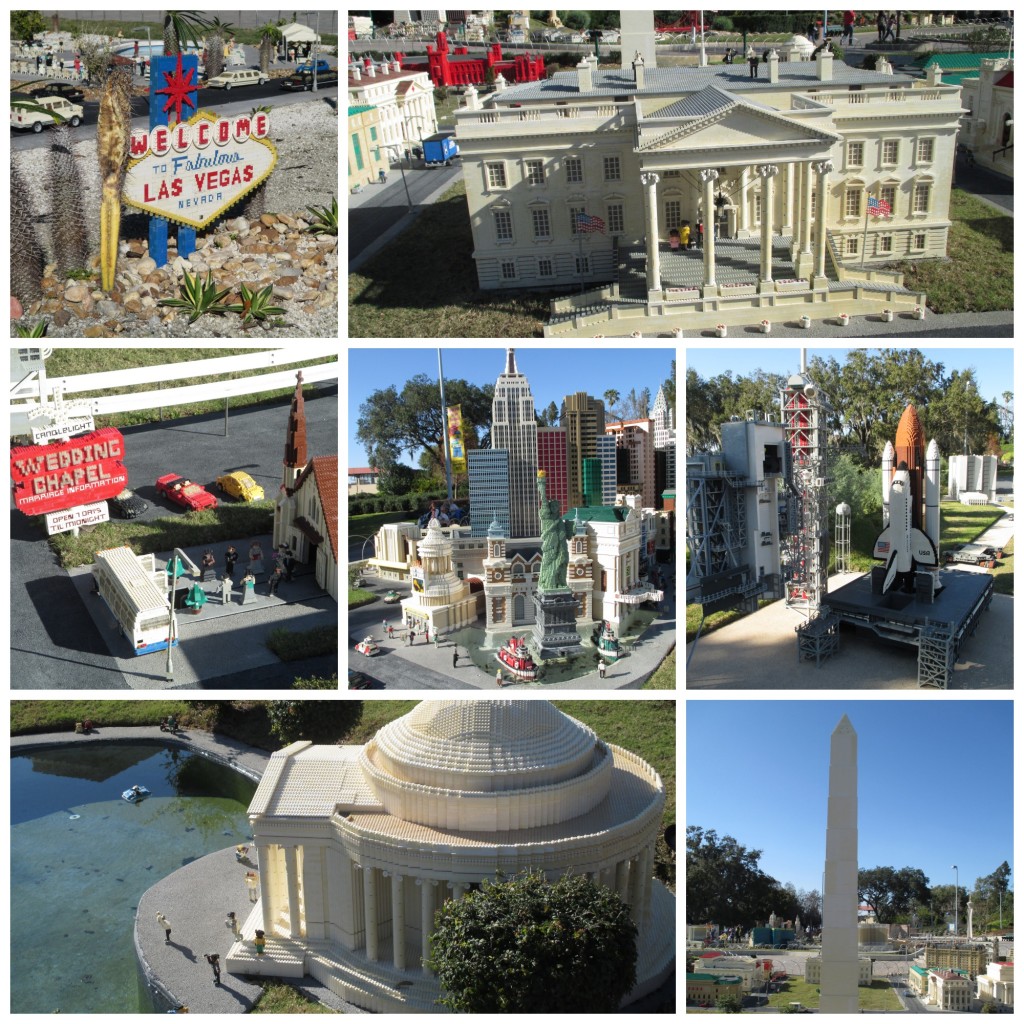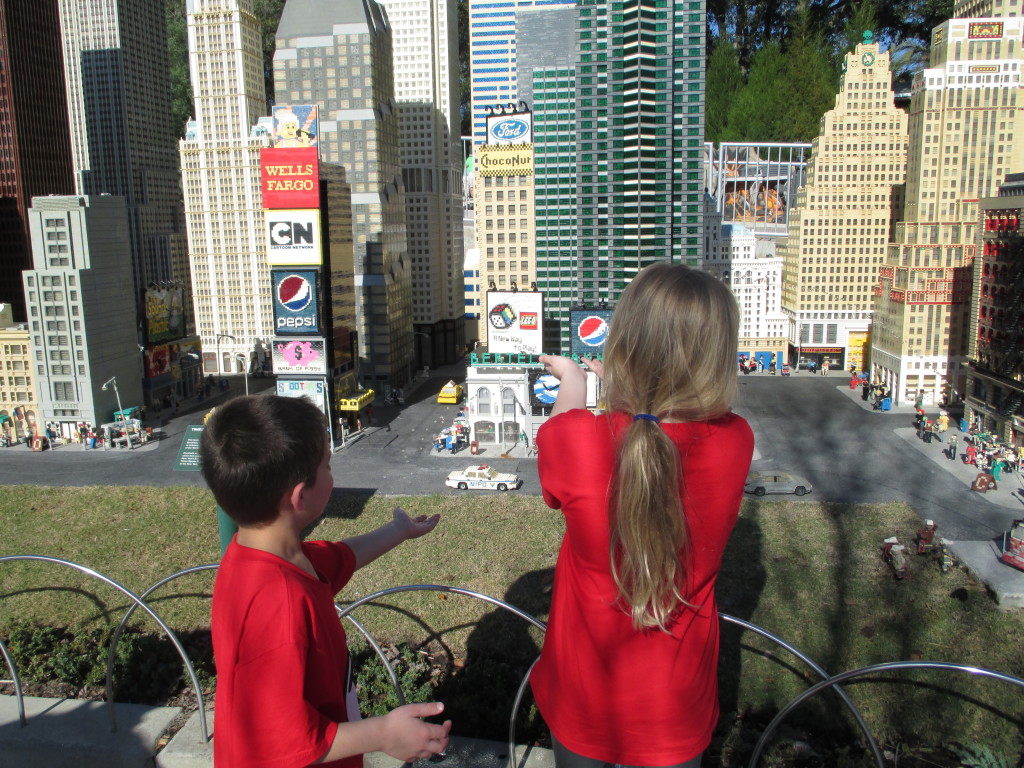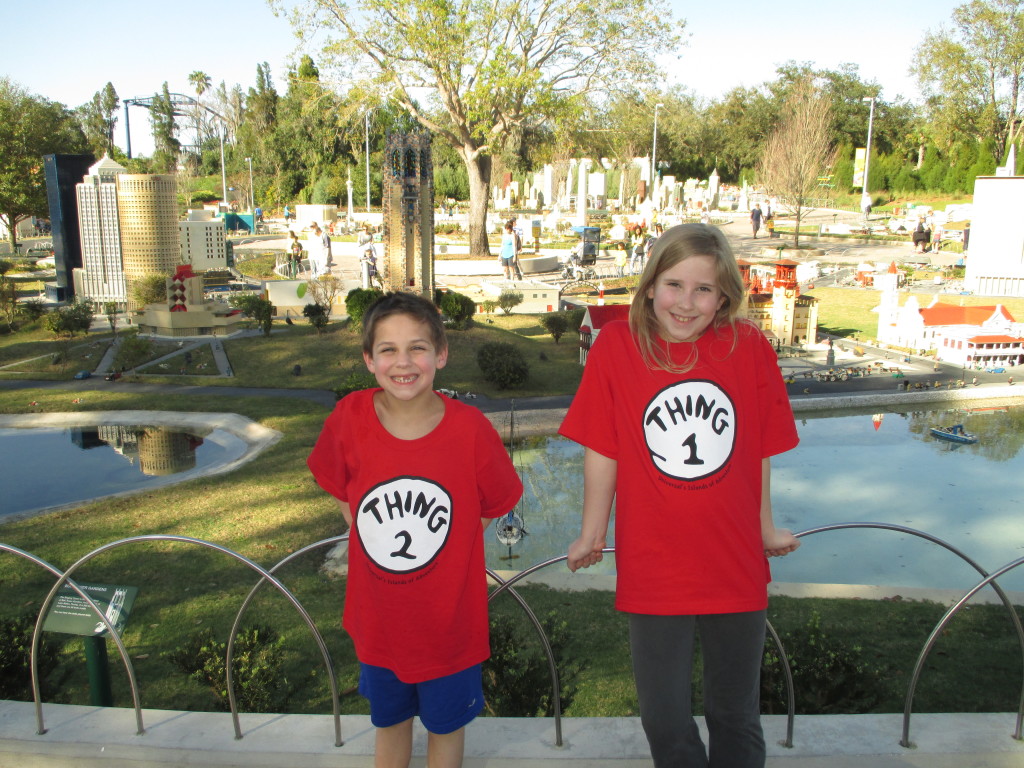 And……Star Wars!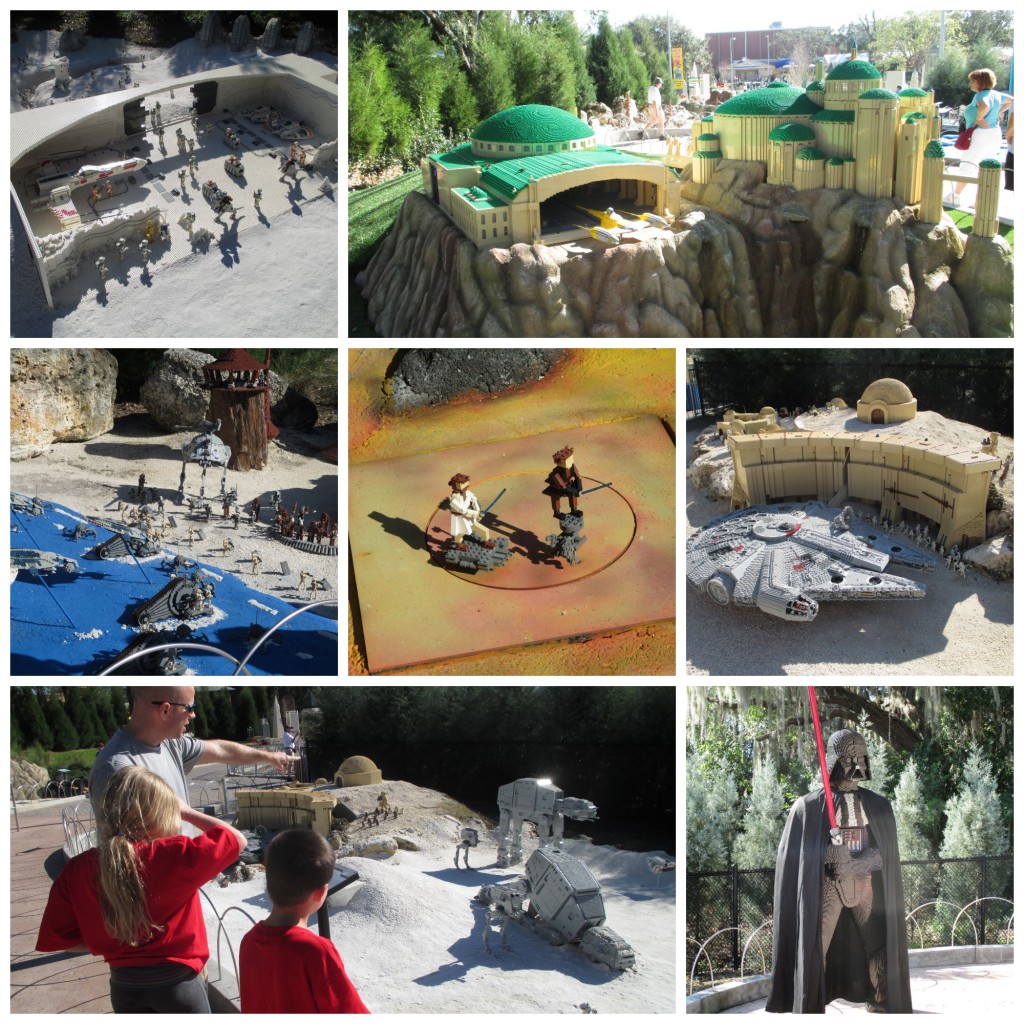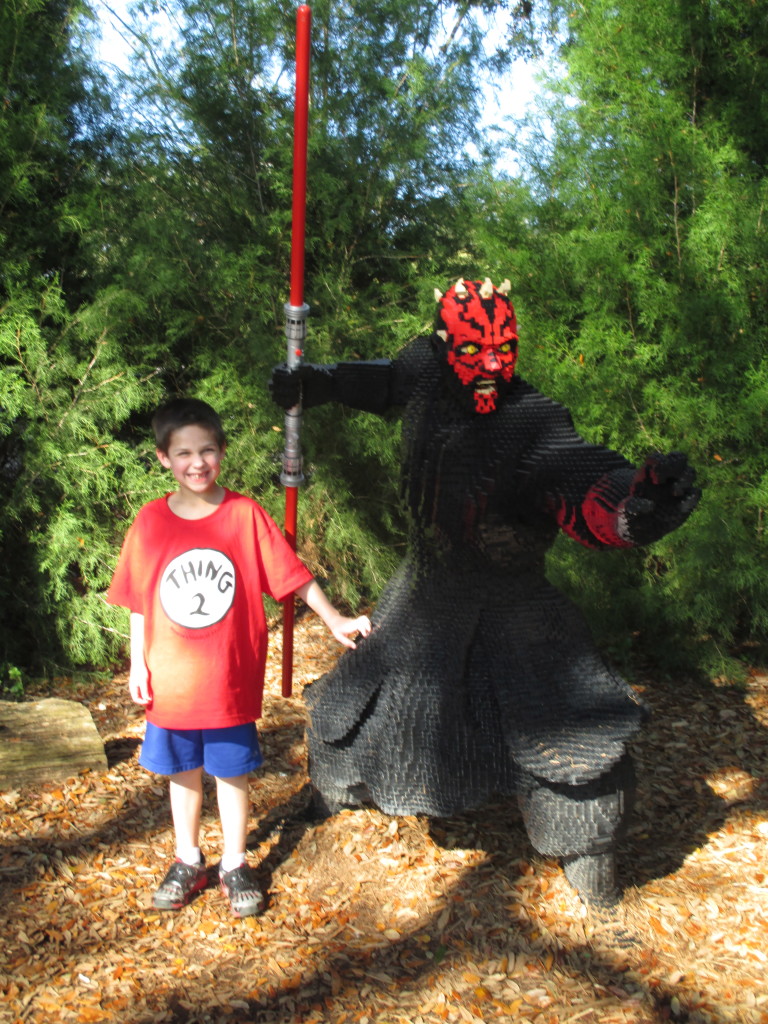 We are definitely going back to LEGOLAND® Florida next time we are in Orlando. Not only do the kids want to do the rides again, but we want to check out other aspects of the park that we did not get to. There is a Water Park, Imagination Zone, Botanical Gardens, and even trading LEGO® Minifigures with staff members that we did not do yet. Make sure to check out the LEGOLAND® Florida website for specials on tickets and directions to the park! Have a great time! Maybe we'll see you there!