Disclaimer: I received the copies of these books for review purposes; however, all opinions are mine and mine alone.
Everyone is probably familiar with the awesome magazine Highlights. It's a fun and educational magazine that can be delivered right to your house. I remember reading Highlights when I grew up, and now my kids get to enjoy the same publication. I'm excited to tell you that Highlights also has a variety of books you can purchase as well. These are fun and help kids learn at the same time! We recently traveled to Williamsburg, VA for the Thanksgiving holiday, and these books were great entertainment for the plane ride. You can choose the appropriate level for your child.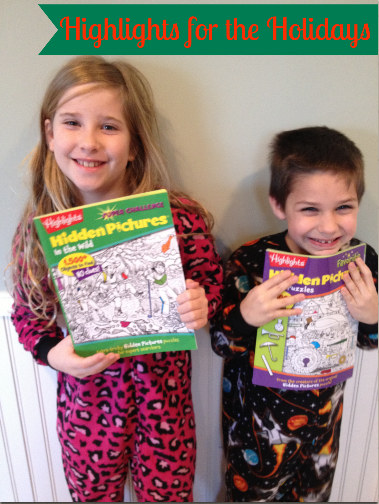 Highlights books can be found at stores like Barnes & Noble, so it's not too late to head there this weekend and pick up a last minute gift that the kids will love! There are 15 new Hidden Picture books from Highlights for children in the age groups 4 and up, 6 and up, and 8 and up. The books are just $9.95 and each contains over 80 pages of find-it fun for your child. They are a great way to keep kids entertained while traveling to Grandma's house this holiday season.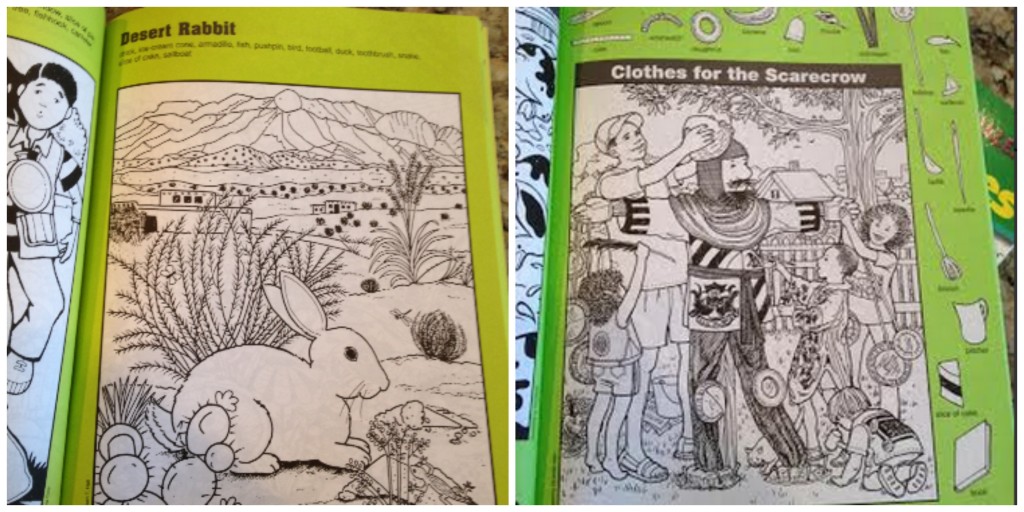 My kids love looking through the pages and finding a new adventure on every page! With 80-pages of fun for the kids, this will last them a while. Just think of entertainment for the kids that does not involve a charger or batteries? How great is that? Kids can learn and have fun at the same time. Head to Barnes & Noble this weekend and pick up your last minute gifts today! I'm sure you may even have some online coupons to use as well! Happy Holidays!