I participated in an Influencer Activation on behalf of Mom Central Consulting for American Heritage Chocolate. I received product samples to facilitate my review and a promotional item as a thank you for participating.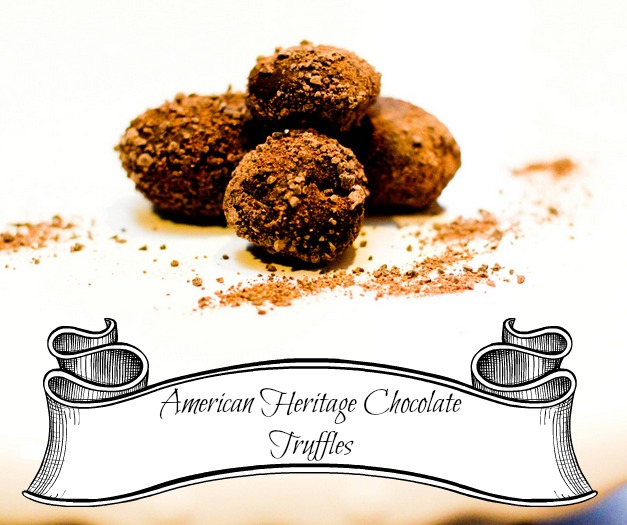 We recently came back from our family Thanksgiving trip to Williamsburg, VA. We had a wonderful time walking the old street, learning about history, and shopping in the quaint colonial stores. I noticed that every store we popped into had the American Heritage Chocolate displayed for customers to purchase. American Heritage Chocolate is an authentic historic recipe for chocolate and is made with ingredients that were only available in the 1750's. This chocolate has a one-of-a-kind flavor that is mildly spicy and slightly sweet. They sell it in different packaging sizes, like bites, blocks, and sticks; as well as a finely grated chocolate drink mix. American Heritage Chocolate is flavored with a blend of spices and ingredients available during colonial times, including cinnamon, nutmeg, chili pepper, orange, anise and vanilla. I love the flavor which takes me back to how people would have enjoyed chocolate in the colonial era.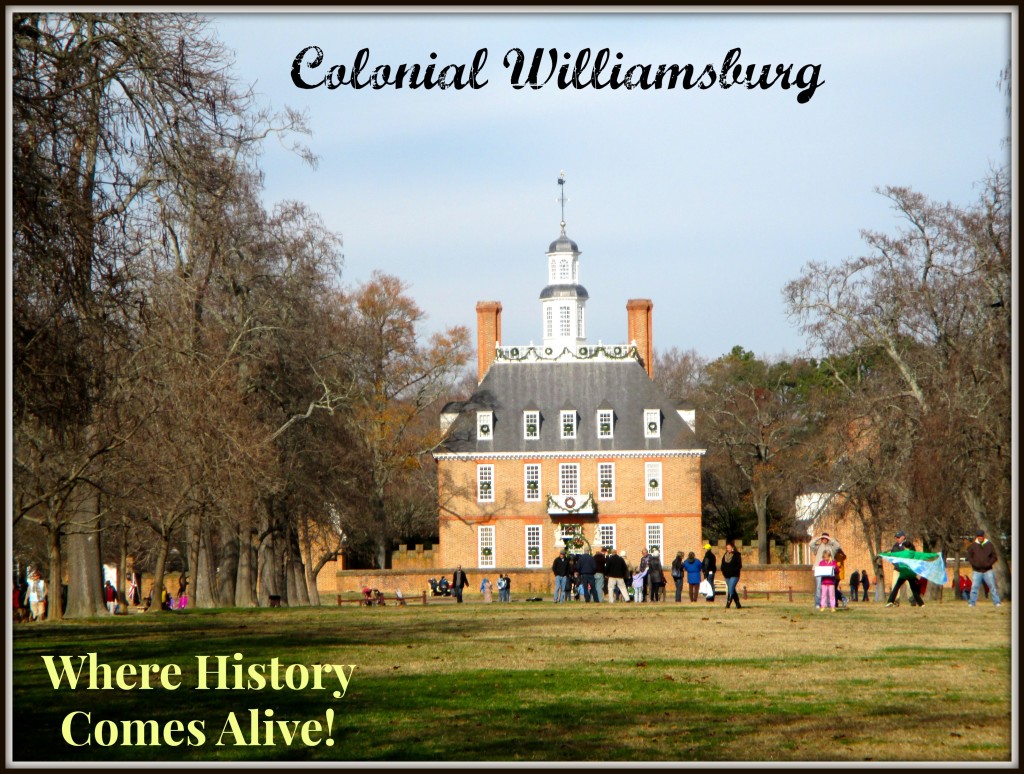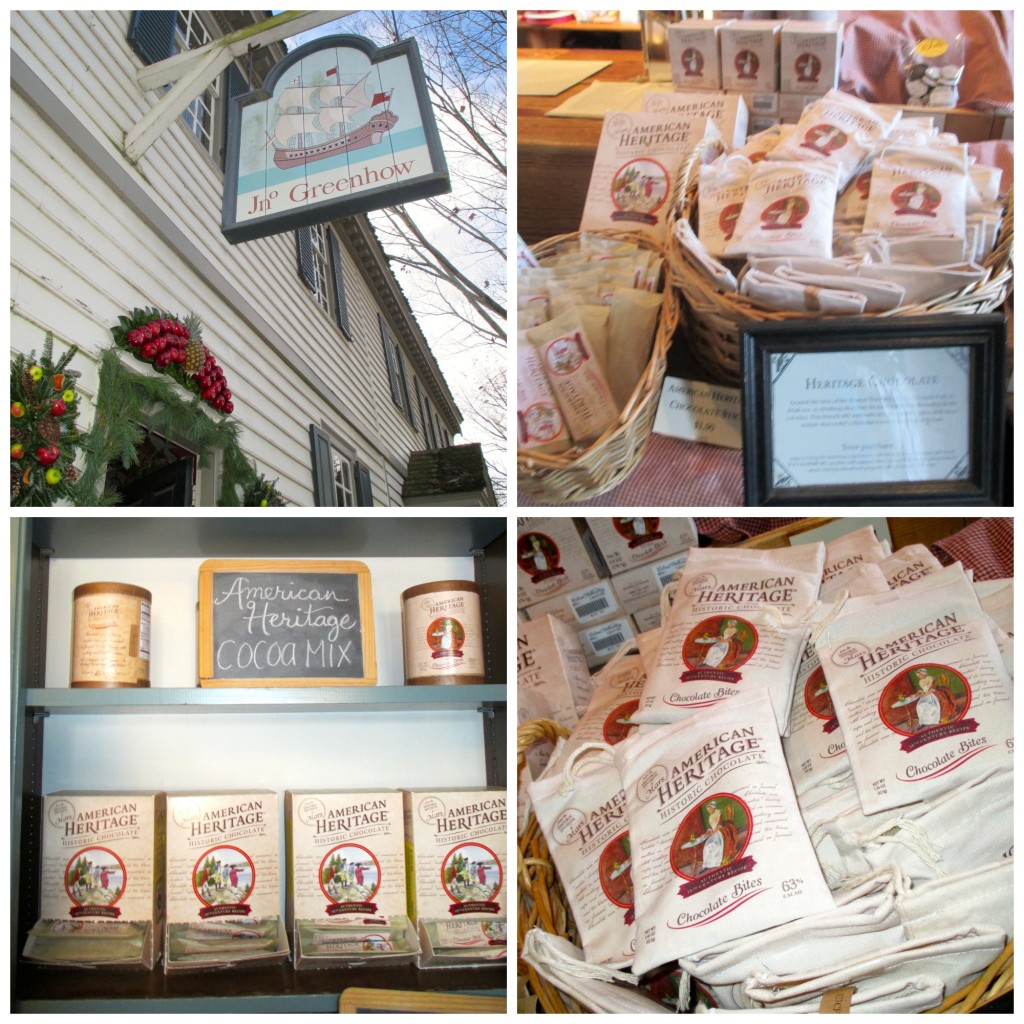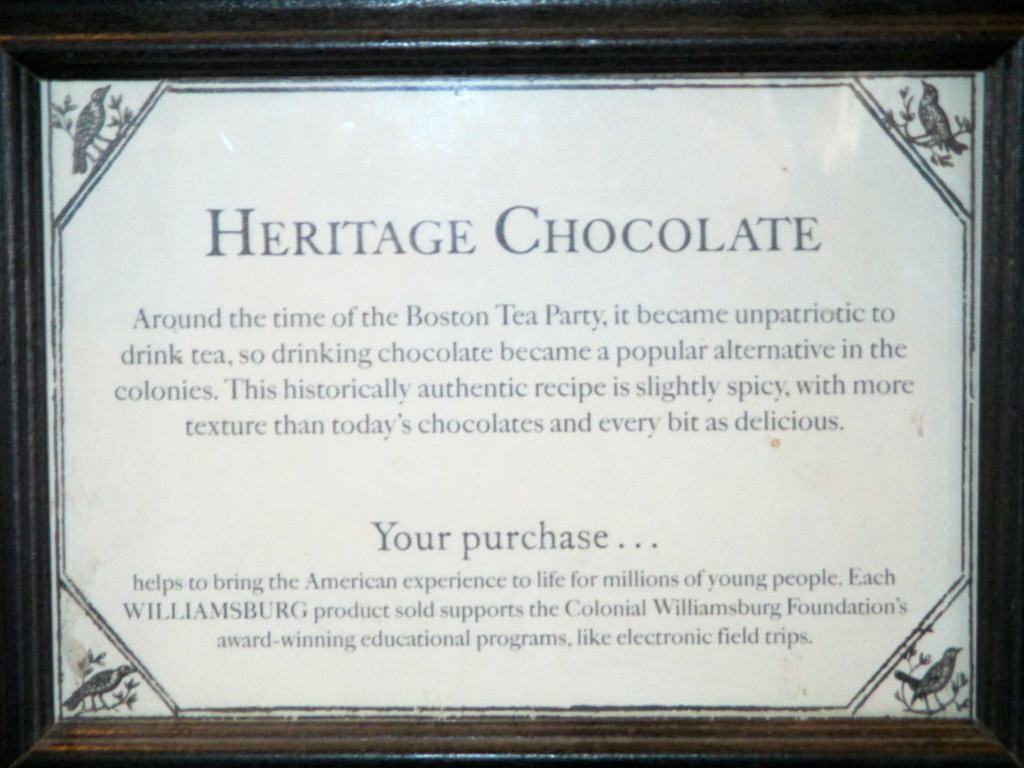 Growing up I always dreamed of going to William & Mary and working on the colonial street as a girl of the times, either serving food in the taverns or giving tours of the Capitol. Unfortunately, that never happened. I ended up going to George Mason University instead. My sister, Stefanie, did end up going to William & Mary for her education. She loved it and still visits there often. There is just something about Williamsburg, VA that is truly our family's home away from home. That is one reason we all met up there for the Thanksgiving holiday. While we were there, we picked up some American Heritage Chocolate to try it out. The bites were really delicious for a quick chocolate satisfaction taste. The other products were great as well. My sister, who is also a contributor on Mama Luvs Books, decided to create a recipe out of some of the American Heritage Chocolate products. She decided to use the block and chocolate drink mix to create some delicious American Heritage Chocolate Truffles, which are perfect to serve at holiday parties. Check out her recipe below.
American Heritage Chocolate Truffles #MC
Cuisine:
Chocolate Truffles
Prep time:
Cook time:
Total time:
A delicious mouthful of chocolatey delight can be found in these American Heritage Chocolate Truffles, which are easy to create and sure to please a crowd.
Ingredients
8 ounces American Heritage Chocolate Block, well chopped into small pieces
½ c heavy whipping cream
1 tsp pure vanilla extract
American Heritage chocolate drink mix (for coating)
Instructions
In a small, heavy saucepan bring the heavy whipping cream to a simmer.
Place the chopped chocolate in a separate bowl. Pour the whipping cream over the chocolate, add the vanilla, and allow to stand for a few minutes. Stir until smooth.
Allow to cool, then place in the refrigerator for 2 hours. Remove and with a teaspoon roll out balls of the ganache. Roll quickly with your hands, as the ganache will melt slightly from the heat of your hands. Place on baking sheet lined with parchment paper and place in refrigerator overnight.
Roll in American Heritage chocolate drink mix for coating, place back in refrigerator until needed.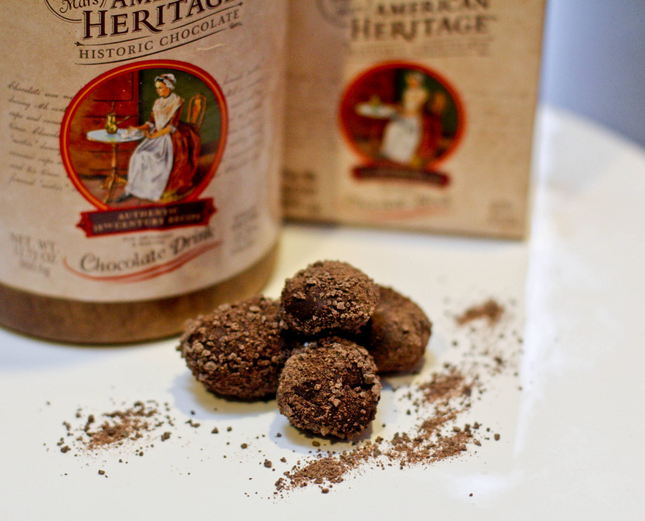 American Heritage Chocolate products are certified Kosher, made with all-natural ingredients and no preservatives. American Heritage's semi-sweet chocolate  (63% cacao) is a great addition to your family's favorite recipes or you can create a new recipe of your very own! The one Stefanie created was posted to the American Heritage Chocolate site. You need to check out this site, because not only can you order this delicious chocolate for purchase, but there are also many great recipes for all kind of desserts to create this holiday season! You can also learn some cool things about the history of chocolate as well. Did you know that chocolate has been enjoyed as a drink for over 3,500 years? And that in 1735, Ben Franklin sold chocolate out of his printing shop in Philadelphia? The timeline is very cool and shows you the importance of chocolate throughout the years and still into today! I also love visiting the American Heritage Chocolate Pinterest board! They have great postings with fabulous recipes. Make sure you follow all their boards today!
Visit American Heritage Chocolate's profile on Pinterest.
American Heritage Chocolate, created by Mars Chocolate North America, is an authentic historic recipe used in chocolate history demonstrations and is available for sale at over 130 living history museums and sites across the United States and Canada. You can only buy this chocolate in historic places (like Williamsburg) or on their online site. You will definitely love trying this chocolate to add some new flavors to your recipes this holiday! If you try out making my sister's recipe above, let me know what you think about these tasty truffles! And look how beautiful they look to serve to company this holiday, and yet they are so easy to make!