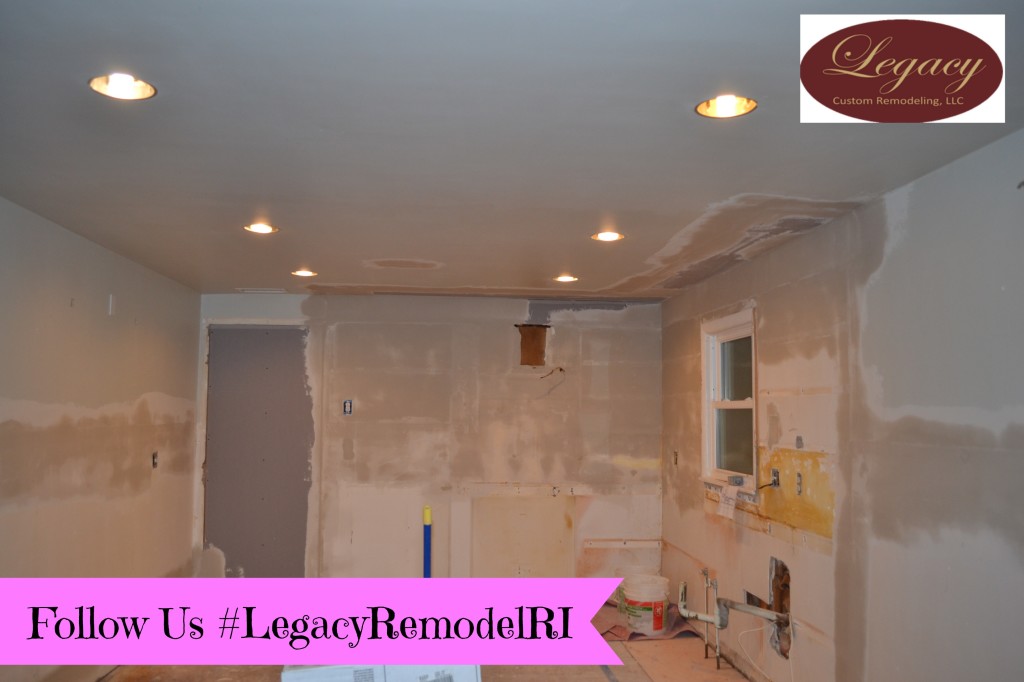 As many of you already know from following me on social media at #LegacyRemodelRI, we are in the process of getting our kitchen and bathroom remodeled. We were almost at the point a few months ago where we were playing our own Love It or List It game (one of my favorite HGTV shows), as we were looking around at houses to buy in our area that had upgrades and more space, and also coming up with ideas to renovate our own house with Legacy Custom Remodeling. We did eventually find a house that we really loved, but unfortunately it was a little above our price range and we would have to sell our house at a decent price first. We knew selling could be tough, because we don't even have a pantry, garbage disposal, or dishwasher in our house. We decided at this point in our lives that it was better to choose "Love It!" 
We originally wanted to add some square footage and open up the ceiling height; however, the loan for that did not go through. We had to decide to either do the kitchen, bathroom, or both for now, but no extra rooms/square footage at this point. We may decide to build a second story at some point, which is apparently the only way we can get the loan to go through. As for now, we have decided to do BOTH the kitchen and bathroom. The kitchen and bathroom are both original (1964) and in need of some serious work. The bathroom has been leaking for months. Remodeling will at least get us to the point where the house will be sellable, or maybe we will just decide to stay in it and eventually add more space in a couple years.
Construction started last Friday, and starting Tuesday of this week we all moved to the basement. Yes, the entire family camping out in the basement for a couple weeks. It is doable. The team from Legacy Custom Remodeling has been working fast, and in just a couple of days the demo was complete! They have even started the plastering and lighting in the kitchen. It's amazing how quick they work, their attention to detail, and working with the project managers has been great. They really work with you to help create the vision you have in mind. I am very excited to see it all come together. 
Make sure to keep checking Mama Luvs Books for renovation updates! You can also follow me on my social media channels using the hashtag #LegacyRemodelRI (Instagram, Pinterest, Facebook, and Twitter) for daily updates. And if you live in the New England area and want to get an estimate for work on your house, just contact Eric at eric@legacycustomremodeling.net and tell him Kristin from Mama Luvs Books sent you! You can find Eric on Twitter and Facebook as well. And if you're ready for a sneak peek at the cabinets and granite I chose……..just look below! What do you think?