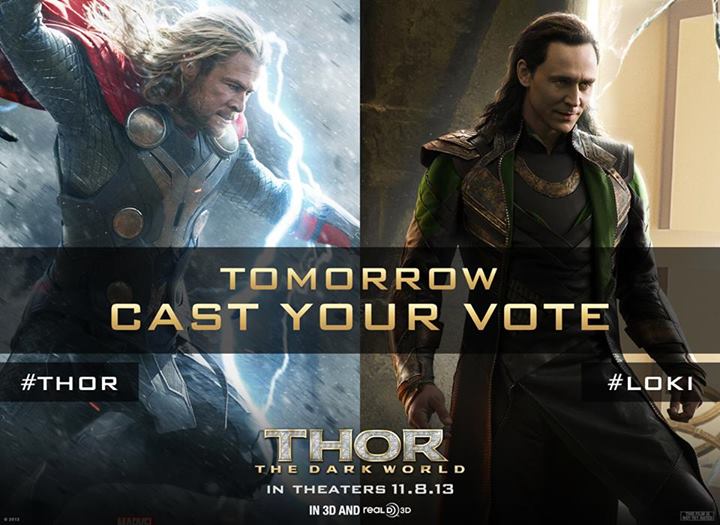 Starting today, October 10th at 9 am PST, for 24 hours ONLY (that's until 8:59am PST Friday morning, 10/11) fans in the United States and Canada have the chance to win one of two family vacations for to the Disneyland Resort (4 tickets per winner)! Also, you will be there for the October 26th opening of Thor: Treasures of Asgard, the brand new experience coming to Disneyland! How cool is that?
All you have to do to enter is visit the THOR page on Facebook  and answer the following question in the comments of the sweeps post:
Who would you travel with if you had the chance to go to Asgard: #Thor or #Loki? 
Now that is a pretty EASY entry!!! Full rules and details can be viewed on the THOR Facebook page. What are you waiting for? Go! This sweep is over Friday morning, 10/11, at 8:59am PST!!
Like THOR on Facebook
Follow THOR on Twitter
Visit the website!
THOR: THE DARK WORLD releases in theaters on November 8, 2013!