Disclosure: I was compensated with park tickets for writing this post; however, all opinions are mine and mine alone.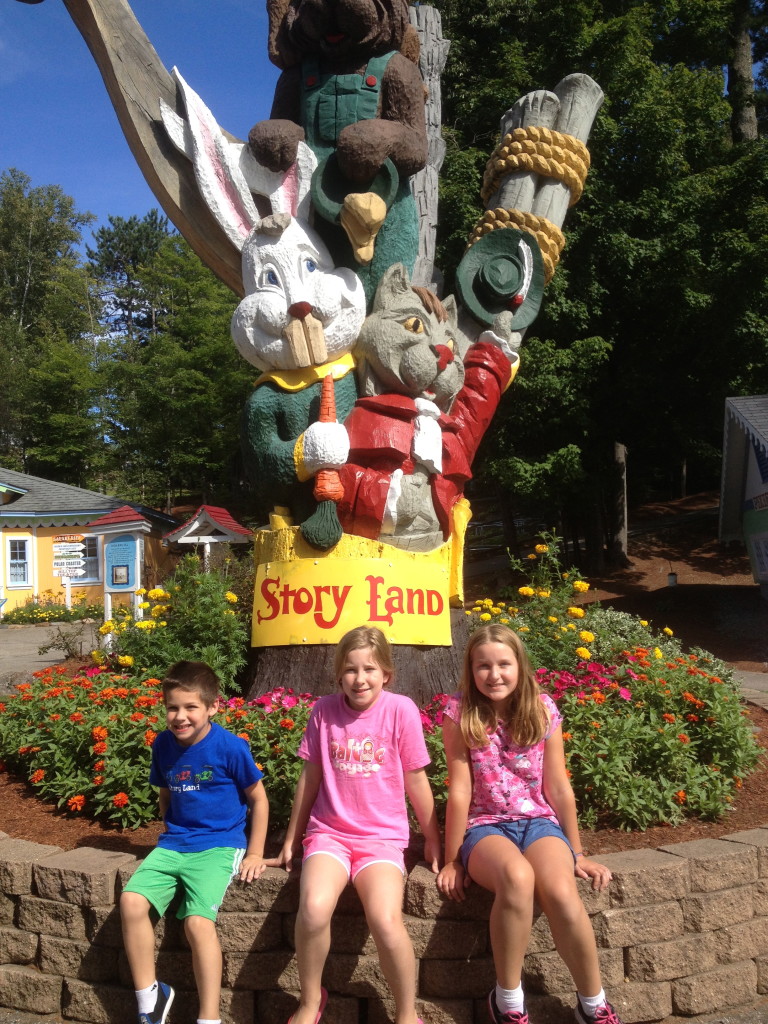 Taking a trip to Storyland in New Hampshire is truly an amazing way to end the summer with the kids. We needed a last minute fun trip before school started, and boy was this the right choice! My husband had to get work done, so I drove myself with the kids and a neighbor friend four hours to Glen, NH! We stayed at the North Conway Holiday Inn & Suites this time (last time was the Hampton Inn & Suites just next door, but it was sold out for the weekend). The Holiday Inn was very nice, clean, had a great breakfast, and we had an overall great experience there. The only thing we missed from the Hampton Inn & Suites were the water slides at the pool. 
We absolutely love Storyland, and I was worried at first that this might be our last year going since the kids are getting older (now 9 and 6 this summer). Well, I was wrong!!! We will be back! In fact, the neighbor we took with us is 11 years old, and it was her first time ever to visit Storyland. She loved it and said she wanted to go back next year too! There are rides there for ALL ages and fun games to play too! Our highlights (as stated by the kids) are as follows:
Top 5 Favorite Rides:
#1 Turtle Twirl (they rode this at least 10 times)
#2 Bamboo Chutes
#3 Dr. Geyser's Remarkable Raft Ride
#4 Polar Coaster
#5 Cuckoo Clockenspiel (they obviously love spinning)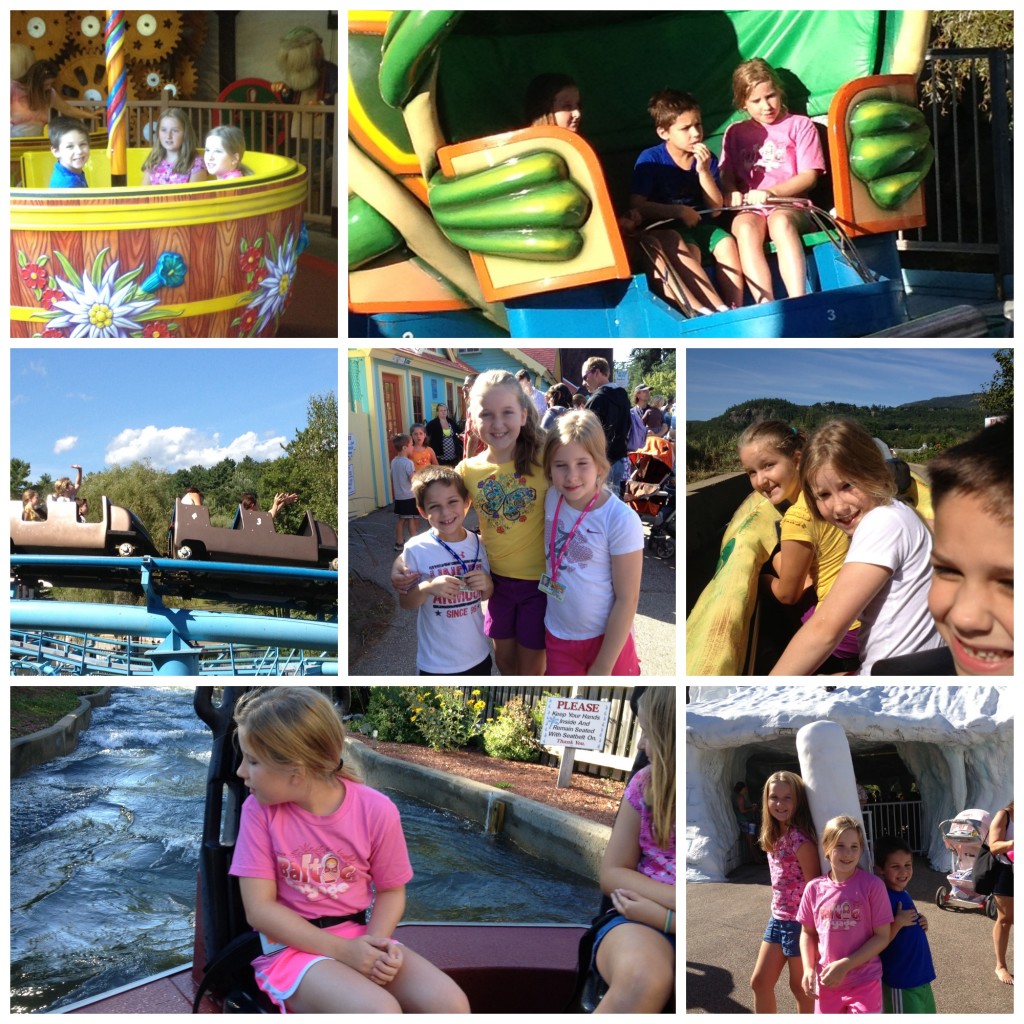 I know they also loved the Antique Cars and getting their licenses! That was a definite highlight!! They thought having their "own license" was so cool!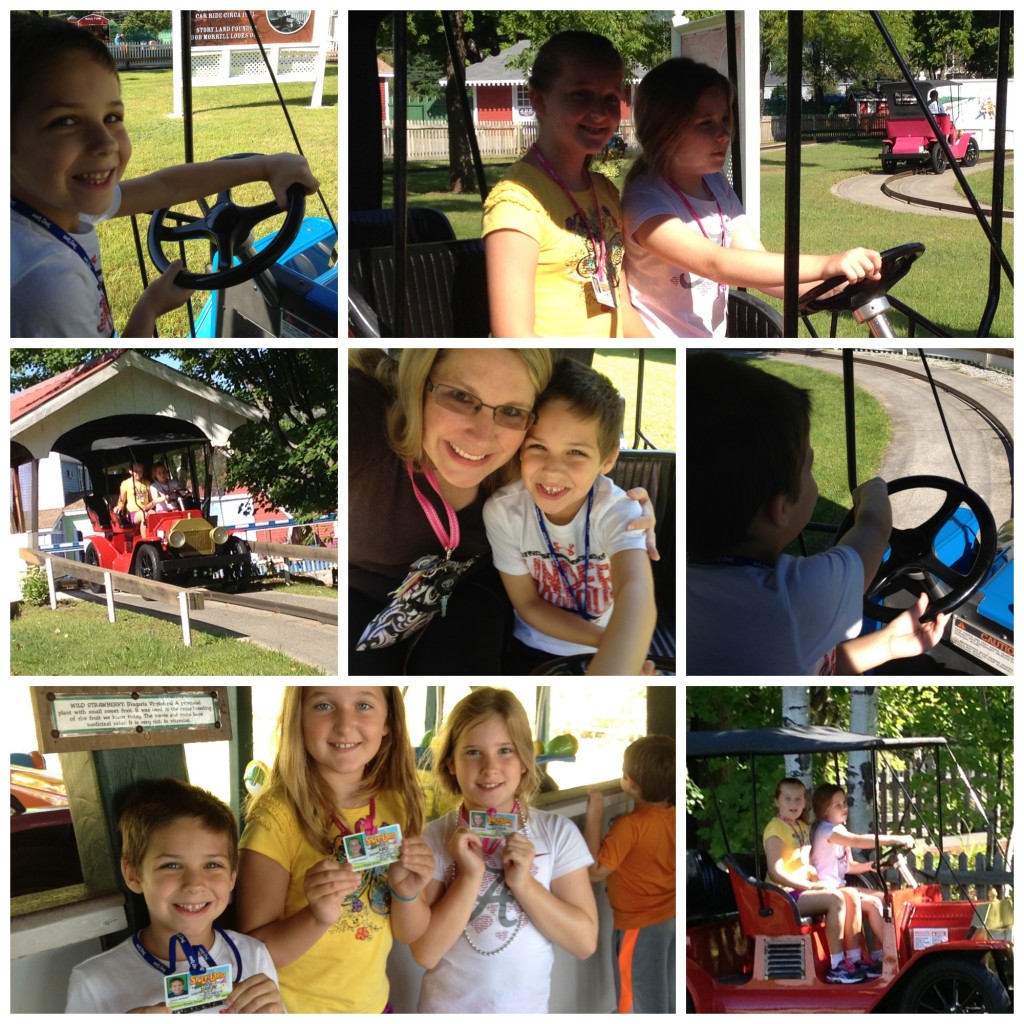 Top 5 Things Awesome About Storyland:
#1 You don't have to wait too long for the rides
#2 There are a good mix of rides and other things to do for ALL ages (like the gold mining for gems, games to play, and places to shop)
#3 It's close to North Conway, a cute town in the White Mountains of NH
#4 Everyone there is SUPER nice (all the workers from the front desk to the ride operators)
#5 They have great gift shops, snack bars, and the park is easily walkable
BONUS: If you come in the day before (three hours before close time) you get tickets to come back for a full day! We do this and spend 3 hours at the park the first day and then return the next day for the full day! How awesome is that?
There is still time to get to Storyland this year if you haven't gone already! Open 9:30-5:00 Sat & Sun Only Thru Columbus Day!
Information About Storyland:
Visit the Storyland site for directions, park info, and a park map! 
| | |
| --- | --- |
| Ages 3 and above: | $29.99 Per Person |
| Senior (age 60+): | $26.99 Per Person (not available online) |
| Active Military: | $25.99 Per Person (not available online) |
| Ages 1 & 2: | FREE |
Make sure to plan your quick last minute vacation to Storyland TODAY! You'll be happy you did before the season comes to a close!