As bloggers we are artists. We start out with nothing and create something. Each post is a separate piece of work, and one we should be proud to share. Blogging is art, and we create what types of masterpieces we want to been seen. The blank screen is our blank canvas. It is clear of all thoughts and images, and it is up to the blogger what goes in that space. Every blogger has their own style, their own identity, and their own passions. As a blogger myself, I look at each post as a space to create something that others will enjoy reading, seeing, and sharing. I treat my personal posts and sponsored posts all in the same manner. They all mean something to me. Why is this important to me? Because I take pride in what I write, and I want to produce quality content that means something and shows my honest thoughts, feelings, and opinions. I want the readers to know they can trust what I say, know me as a person, and I want to be proud of the work I produce on my site. My site and my work is a reflection of me.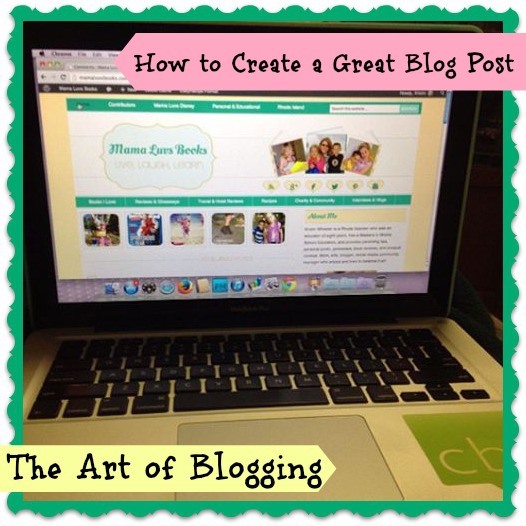 Top 5 Things to Produce Quality Posts:
1. Take time to think about what you want to write. Make sure you have time write how you truly feel and share those thoughts in a quality voice. Don't be rushed. Create something that you can be proud of for others to read. Think of each sentence you write as a different stroke of the brush on your canvas. At the completion of your post you can see what the piece looks like, and every brush stroke matters if you want it to be a quality piece of work.
2. Be open and honest with your thoughts and opinions. I personally do not apply for jobs where I know I may not like a product, or it is not a right fit for my site, my kids, or my lifestyle. If a blogger tells me how passionate they are about a certain company one day, and then they post about a competing company the next day……I just don't believe them. Their work seems not to be genuine and original to me, and I like true original pieces of art. Artwork that shows who the blogger is and what they believe. Every blogger has their own unique views and this should be shown through their work.
3. Add a visual component. No one likes to see just words on a page (even if they are beautiful well-written words). In blog posts people love to see things visually as well. This is a huge factor that can make or break your work as a masterpiece or something people would rather just walk-on by instead of stopping to admire. Your photos should be original, clear, large enough for people to see (I personally like to take up the width of the blog post area), and appropriate for the content of your work. These days you can almost create a masterpiece within a masterpiece by editing your photos with text using sites like picmonkey.com to add text and embellishments to your photos so they are "pin-worthy" to Pinterest. And since a visual aspect is important, I personally do not run ads on my site. I know some bloggers need to and that's fine. It's less distracting to your work though when they are displayed on the side of your site. Just think of someone going up to a fine piece of artwork and putting a bumper sticker across the middle of it. I don't think that's what most bloggers want their readers to see after they have spent time creating a piece of work, and that's why ads within a post are so distracting to readers and diminishes what you've created.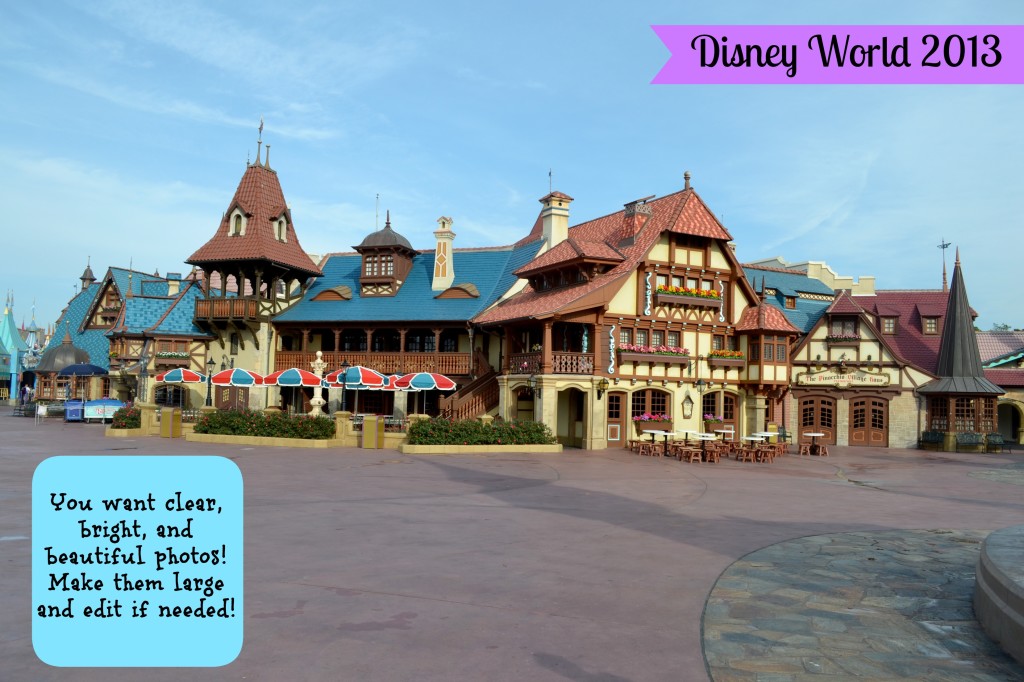 4. Make sure your post is balanced. Just as artists like good flow and balance to their work, so should bloggers. Make your writing flow for your readers so your content makes sense to them. I realize artists vary in how they add balance to their work just as bloggers vary in writing styles, but make sure you create something that is truly YOU and your readers will become accustomed to it, appreciate it, and rely on it. After writing almost 1,000 posts on my site, I think readers now know what to expect from me and my work.
5. Add your finishing touches. Making sure your piece of artwork is "show ready" is very important. Publishing your post is like hanging your artwork on the wall of a gallery for everyone to see. Before you hang your art, you most certainly want it to look like a finished quality piece of work. You need to read through your posts, edit them (PLEASE), and if you are doing a sponsored post for a company you need to meet all their expectations. Be proud of your final piece of work. Make sure it sounds and looks like you want it to for others to view it, and then share it for others to see! Also, add a title that truly shows what your work is so people know what they will be reading. Be creative with it and make it something interesting that people will want to open and read.
Remember, you're the artist. You create each piece of work in your portfolio that you are proud to show others. With a blog, people can sift through your work with a click of the mouse and see everything you've created. As I realize some posts might be better than others, or you have some quick sketches in there (giveaways and such), the majority of your work should be filled with passionate pieces that you feel you strived to make masterpieces. People share works by Monet, Renoir, and Picasso because their work is original, beautiful and shows who they are as artists. Don't you want people to share your work? Be proud of your gallery and your creations. Now find that blank canvas and start creating. You'll be surprised at what you create when you focus on creating something great!