My daughter is obsessed with Rainbow Loom, and this item will definitely still be a hot item this holiday season! My daughter has the loom already and makes bracelets all day! There is the traditional weave, Starburst, and fishtail to name a few. You can research on YouTube to find different ways to make these bracelets. The kit has everything kids need to make bracelets, keychains, rings, and more by using rubber bands, a loom, a hand tool (almost like a knitting hook/needle), and c-clips. These woven creations can be customized by colors and patterns. Kids can be creative to create the look they want! It says ages 8+ and it really is almost for that age. Moms can help kids that are just a little bit younger. It can be challenging at times!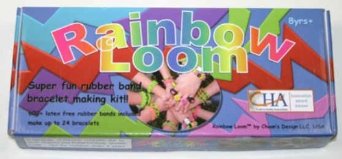 I would much rather my daughter do something crafty and something that makes her think. My kids have had too much technology time lately, and I would love to find anything that interests them as much as Minecraft and Skylanders. Rainbow Loom seems to be the one thing that has attracted my daughter's interest, which makes me and her very happy! She sits there and weaves by the hours! I don't mind technology in moderation, but they want to play it by the hours. Not happening!!!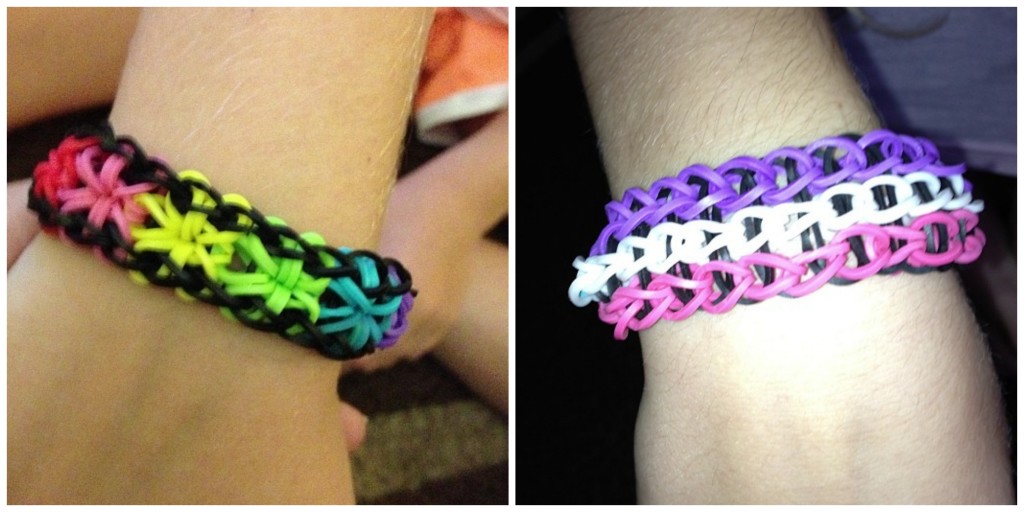 It seems you can order these Rainbow Loom kits on Amazon and you can buy them at Michaels Craft Store. There are no discounts at either place, and Michaels will not let you use coupons since this is such a hot item and exclusively sold there. You can get a similar version at stores like AC Moore called Crazy Loom, but it's not the "real" one my daughter says. We got hers at Michaels for $16.99. There are refill packs of 600 rubber bands and c-clips (combined in a pack) for $3.99. I would recommend just buying a refill pack right away, because you will be back to the store if you don't! The original kit makes 24 bracelets (600 rubber bands) and that goes FAST when your child gets obsessed with making them. We were back the next day! Oh, and sometimes Mom likes to make them too!
Video from Michaels about Rainbow Loom:
I am thinking about doing a giveaway for a Rainbow Loom! What do you think? Would you enter a giveaway for this cool craft item?