Everyone knows that Smurfs 2 just came out! My kids are completely psyched to watch the movie since they have been playing the Smurfs 2 video game from Ubisoft and love it! They know all about the new characters like Vexy and Hackus, and they think the new characters are so fun. In fact my son is already making me buy him Vexy apparel after playing this game. My kids are pretty obsessed with it right now. It's a good thing it's summer time and they get extra fun Wii time. They keep telling me about all the cool lands they are visiting and how they are trying to bring Smurfette home!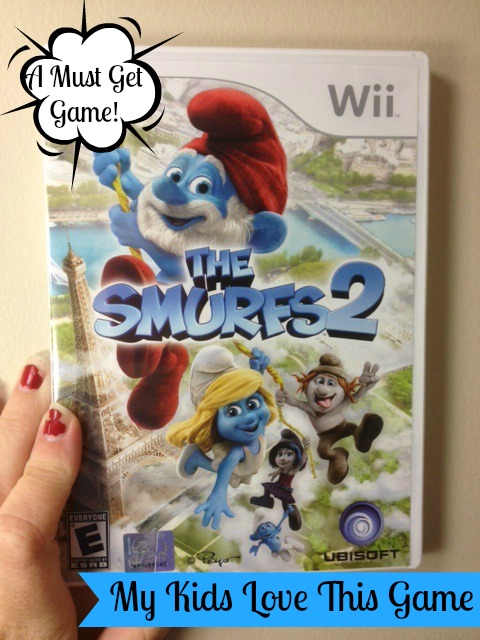 It's fun because you can choose your favorite Smurf to be, and each Smurf can do a little something different. We know all Smurfs are different for different reasons! I love how the game brings this to life. For instance, Vanity can strike a pose to become a temporary platform to reach new heights and Papa can freeze enemies with his magical potions. How fun, right? They can switch up to different Smurfs as they are playing to check out what each Smurf can do. My kids liked playing with Papa Smurf the best. They love when Papa says, "Keep calm and Smurf on!" It's funny when they are playing, because I can hear giggles, jumping, and excitement coming from the family room. I keep hearing them yell, "We have to beat Gargamel!"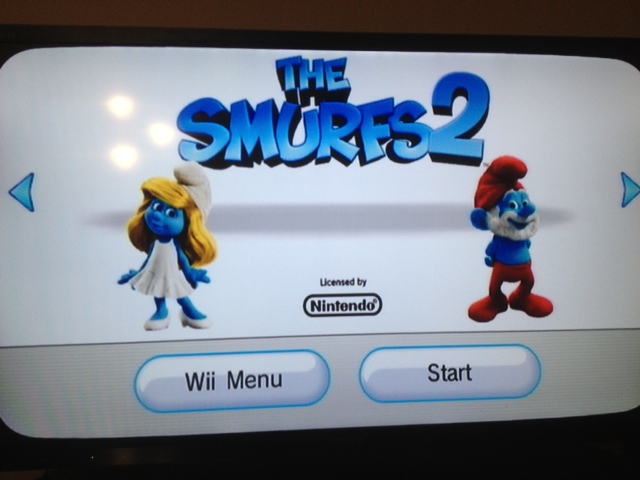 In this game, the evil wizard Gargamel has created the Naughties (like Vexy and Hackus), who kidnap Smurfette from the Smurf Village. They end up imprisoning her in Paris. I might not mind being imprisoned there! LOL! In any case, the Smurfs have to travel through different lands to get to her. They go through an Enchanted Forest, the Spooky Woods, and even New York City! There are six worlds to explore in all! My kids are already through a couple of them. They love this game so much. They even do extra chores around the house to earn more Wii time to play Smurfs 2! I am going to do my best to get them to the movies this week. They can't wait to see these video characters on the big screen.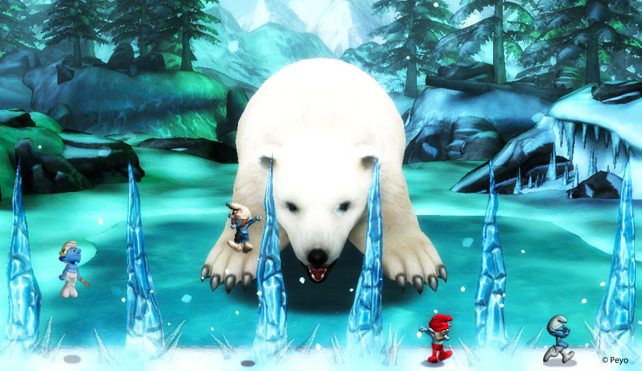 We have been playing the game on the Wii, but you can also get this game for different consoles (i.e. Playstation 3, Xbox 360, Wii U, Nintendo DS). My kids play as two players, but you can play up to four players at a time. What a fun playdate for the summer months! I think we need to have the kids' friends over for some fun Smurfs 2 Wii time before school is back in session. Oh, maybe a Smurfs 2 end-of-the-summer party? What do you guys think? Have you played the Smurfs 2 Wii game yet? Have you seen the movie? This is the summer of the Smurfs! I loved them in the 80's and I'm so glad my kids love them now too! You can see in the short video below some insights from my kids and how much they love the game!

Note: You can purchase The Smurfs 2 Video Game on Amazon.com and at Gamestop.
I was selected for this opportunity as a member of Clever Girls Collective and the content and opinions expressed here are all my own.