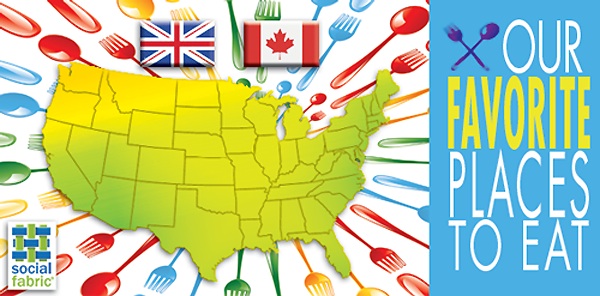 It's hard to pick 10 great places to eat at in East Greenwich, Rhode Island, because Providence is just up the road about 20 minutes from here and has world acclaimed cuisine. Providence, Rhode Island always gets selected as a city with top restaurant picks due to Johnston and Wales Culinary School being right downtown, and the mix of ethnic groups in the area. Federal Hill has a variety of Italian restaurants, while downtown and the east side of Providence have a great mix of Indian cuisine, Portuguese, Classic American, Koren, Thai, French, and Pan-Asian choices. As we can access the city easily and eat there, we also spend most of our time eating in our small town of East Greenwich. We have a quaint downtown area that is located on the Greenwich Cove, which includes many restaurants on the water and on the old main street. My kids and I selected ten great restaurants that we frequent, although please note there are many more to choose from as well.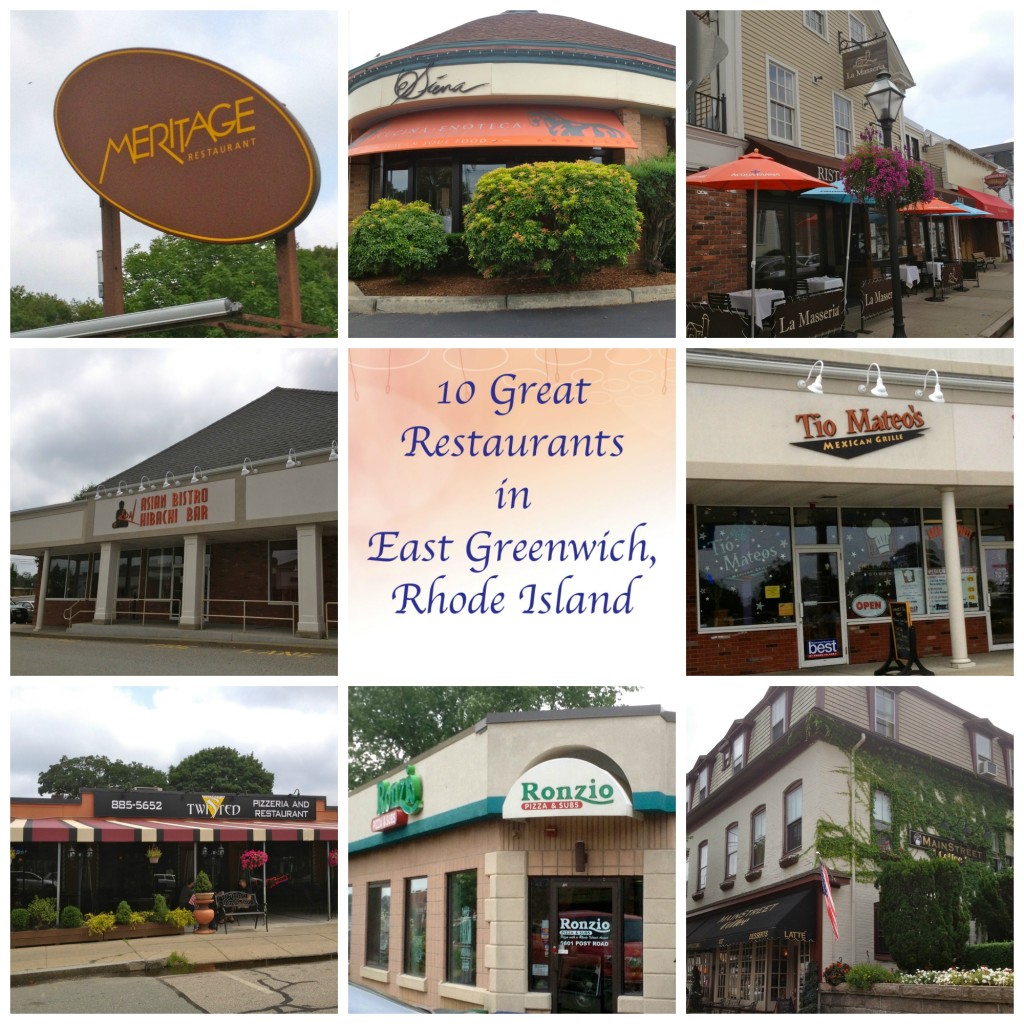 #1 – Meritage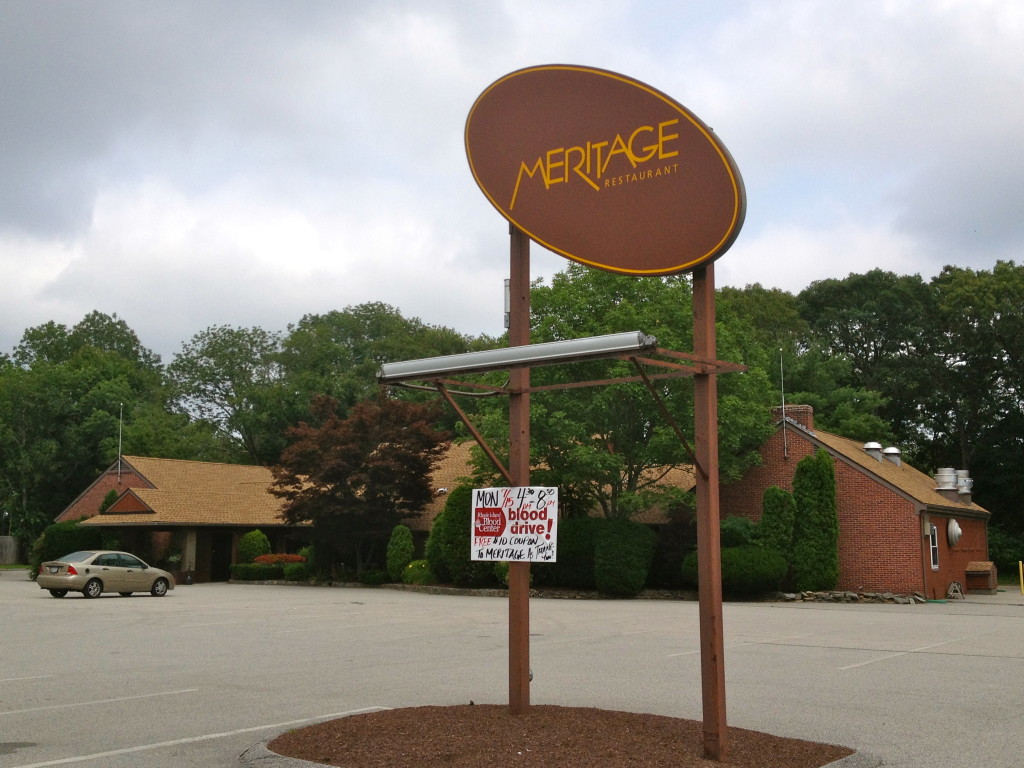 This restaurant has an atmosphere that is more on the fancier side; however, you can bring the kids (there is a kids menu)! The restaurant has a fireplace near the table settings and a bar in the middle (don't worry, Rhode Island bars are smoke-free). Many people come here to drink and hang out at night. They can also serve to groups in the back room (we had our book club holiday party there), where organizers of the event can choose from a selected menu for the group. This restaurant has great food, average prices, nice atmosphere, and don't miss the famous fruit pizza for dessert! It is located at 5454 Post Road, East Greenwich, Rhode Island 02818.
#2 – Ronzio Pizza & Subs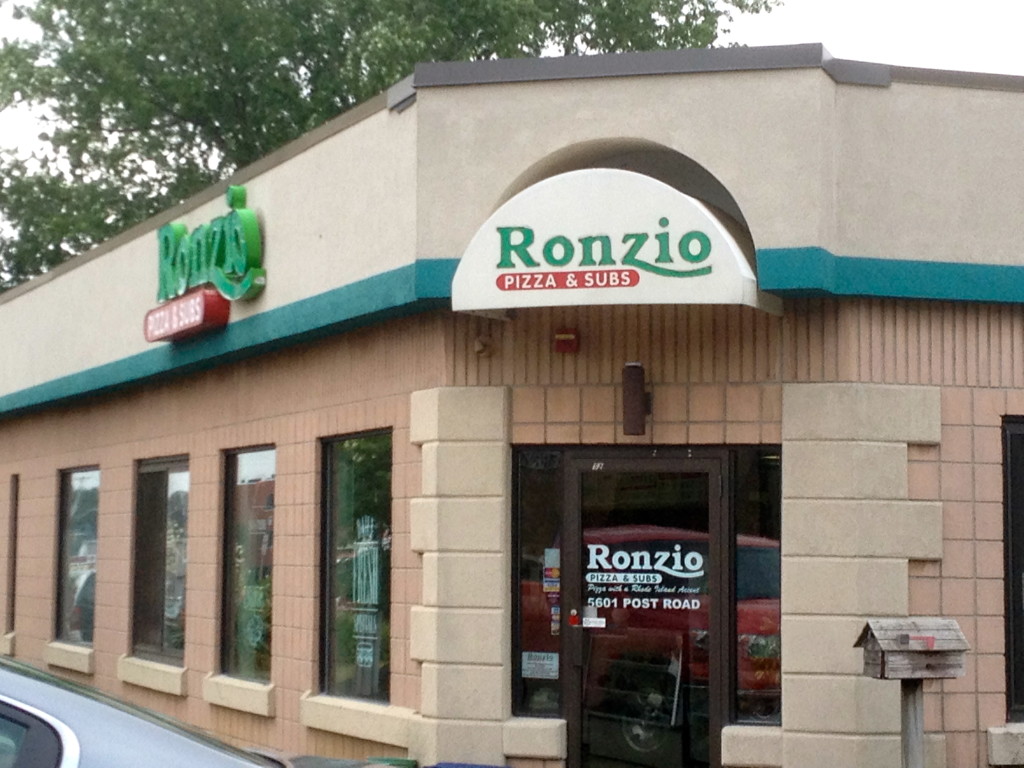 Ronzio Pizza & Subs is actually in walking distance from our house. It is our go-to restaurant for when we want pizza delivered to our house, or we can easily head over and pick it up! The pizza is yummy, and you can also order subs, salads, and other items there as well. My daughter and I ate there at the restaurant just the other week after gymnastics; mother-daughter date! Our favorite for parties is the GIANT 28″ PARTY PIZZA! It's a great price and huge to feed a large party! It is located at 5601 Post Road, East Greenwich, Rhode Island 02818.
#3 - Siena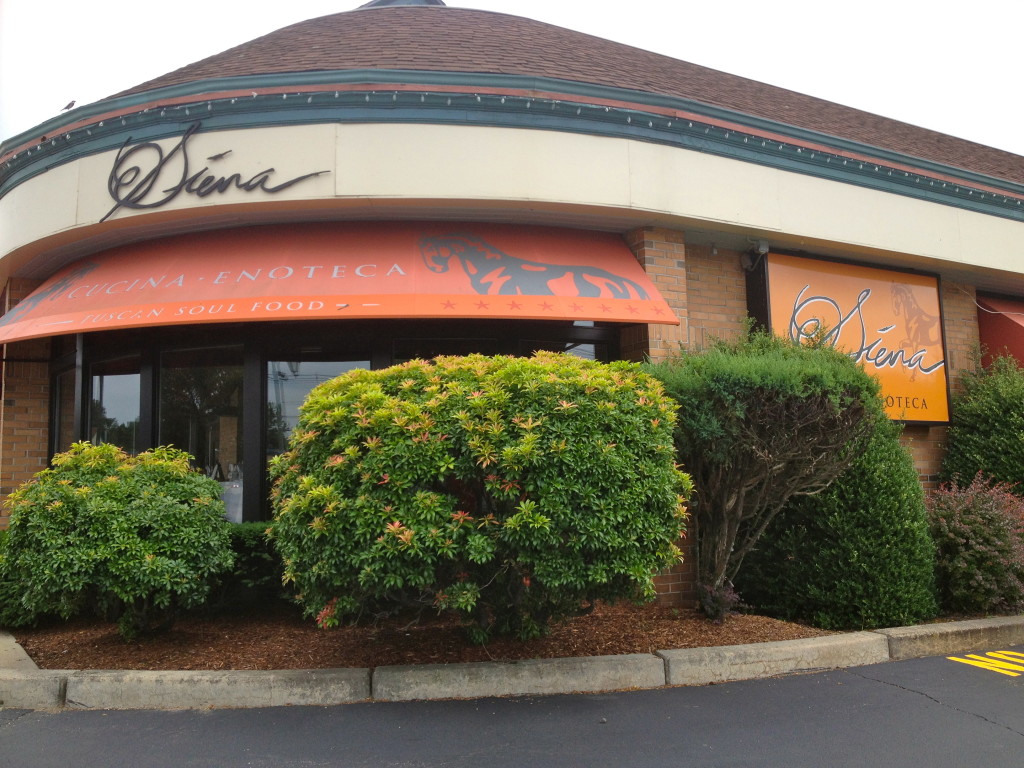 Siena is located in East Greenwich in Benny's Plaza; in walking distance from our home as well. This restaurant has been voted "Best Restaurant in Rhode Island" for multiple years. The atmosphere is very elegant and fancy. It is not for kids. The menu is a bit pricey, but the gourmet food you get is completely worth every penny. We've been there for our anniversary and also taken out-of-town guests for a special occasion. The cuisine is Italian, and my favorite dish is the Gnocchi da Fidenzo, a homemade corn flour gnocchi tossed in a Marsala wine cream sauce with crispy pancetta and baby peas. It costs $18, so not as pricey as some other items on the menu. For dessert I love the Torta Cioccolata, priced at $7. This is a chocolate cake layered with a rich chocolate ganache and served with a sinful raspberry-chocolate sauce. YUM! You have to visit and check it out! It is located at 5600 Post Road, East Greenwich, Rhode Island 02818.
#4 – Twisted Pizza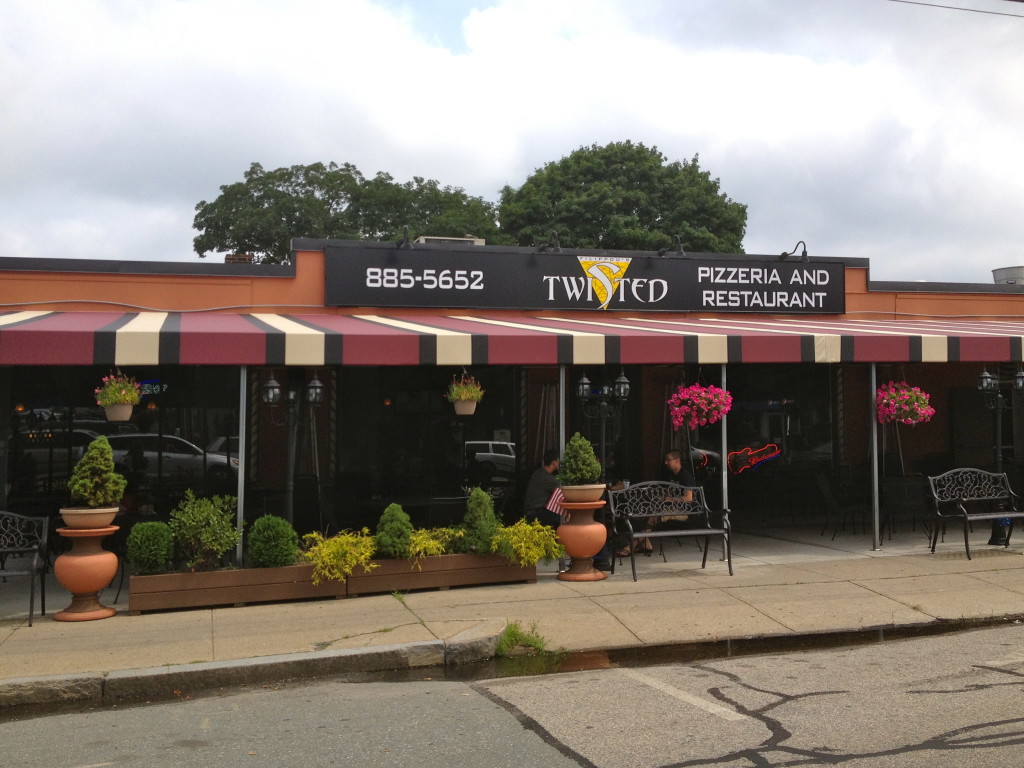 We love eating at Twisted Pizza and getting carry out as well. It is a family-friendly restaurant with an affordable menu and good food. You can usually get a table pretty quickly and service is great. The staff is very friendly and the restaurant is clean, casual and inviting. We love the outdoor eating area when it's nice outside! It's fun to eat on the main street in East Greenwich and people watch. The food is a mix of American, Greek, and Italian. It is located at 1050 Main Street, East Greenwich, Rhode Island 02818.
#5 – Main Street Coffee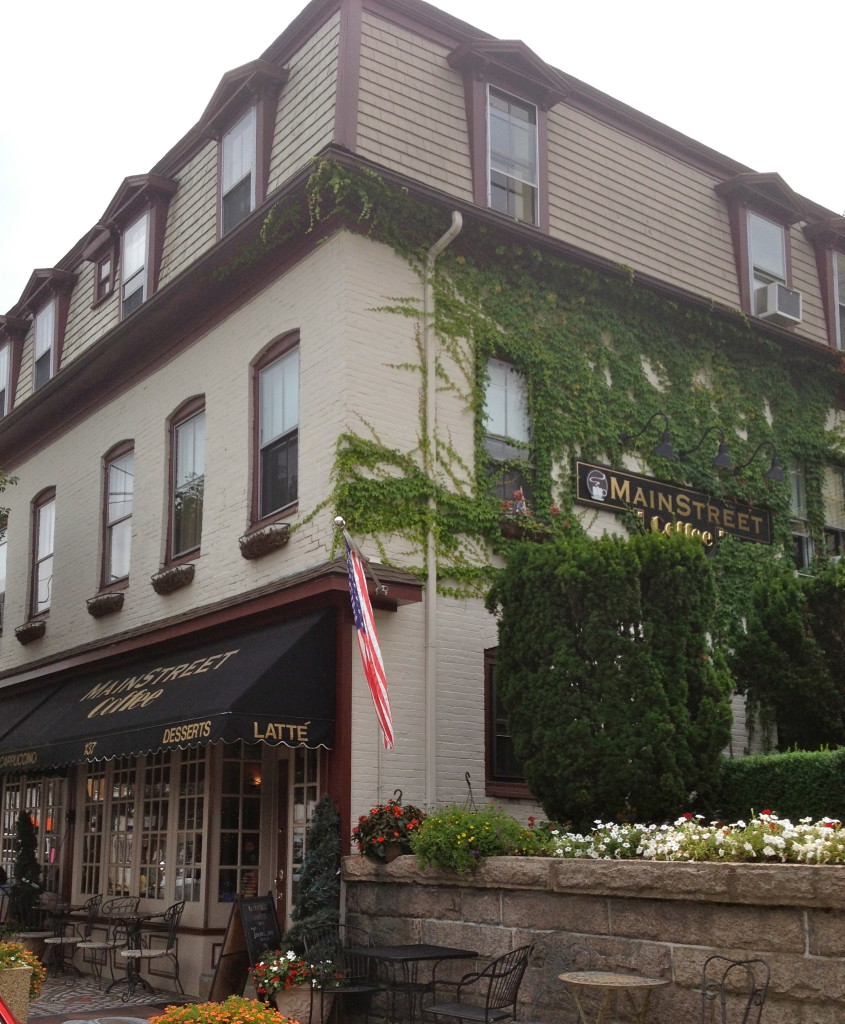 This is my favorite coffee shop located in the heart of quaint downtown East Greenwich. It is located next door to the Town Hall. You can eat and drink both inside and outside. My favorite room is the back room with the fireplace. The entire family loves coming here in the winter to snuggle up by the fire and get some hot chocolate, chai tea lattes and desserts. They also have a lunch menu and fabulous desserts!  It is located at 137 Main Street, East Greenwich, Rhode Island 02818.
#6 – La Masseria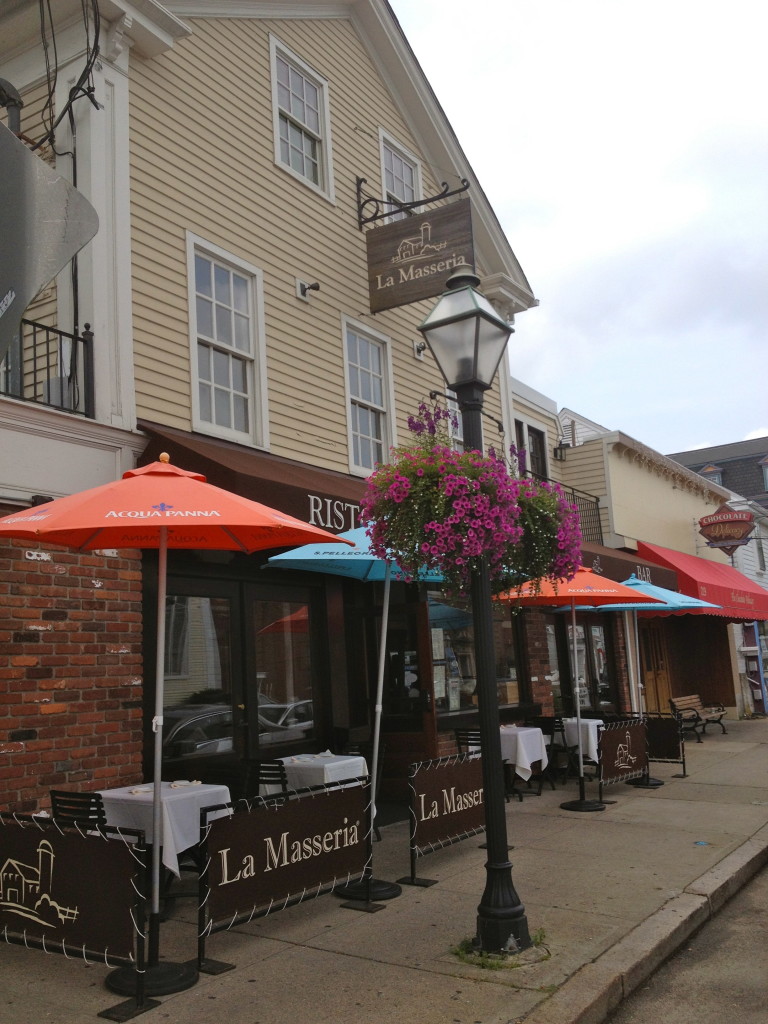 La Masseria is definitely a restaurant for adults only. It is very fancy and looks like you are sitting in Tuscany. The menu is pretty expensive, but the food is great. We have dined there a few times on special occasions. YUM! It is located on the Main Street in East Greenwich and the owner also has another restaurant by the same name in New York City. It's very popular for local residents and for people all around the state of RI! It is located at 223 Main Street, East Greenwich, Rhode Island 02818.
#7 – Frank & John from Italy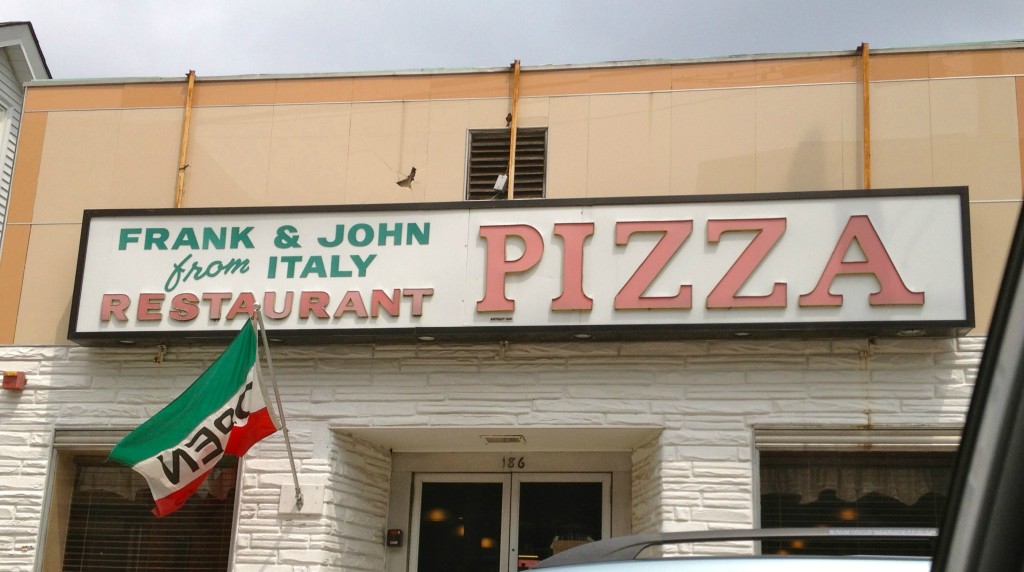 If you want to eat-in for a causal and fun experience you can do that here! The atmosphere consists of red and white checkered tablecloths and sprinkle cheese on the table. A very old-school authentic Italian restaurant. Great prices! Great food! Kid-friendly! Wonderful service! Check it out for an easy night out with the kiddos! It is located at 186 Main Street, East Greenwich, Rhode Island 02818.
#8 – Kon Asian Bistro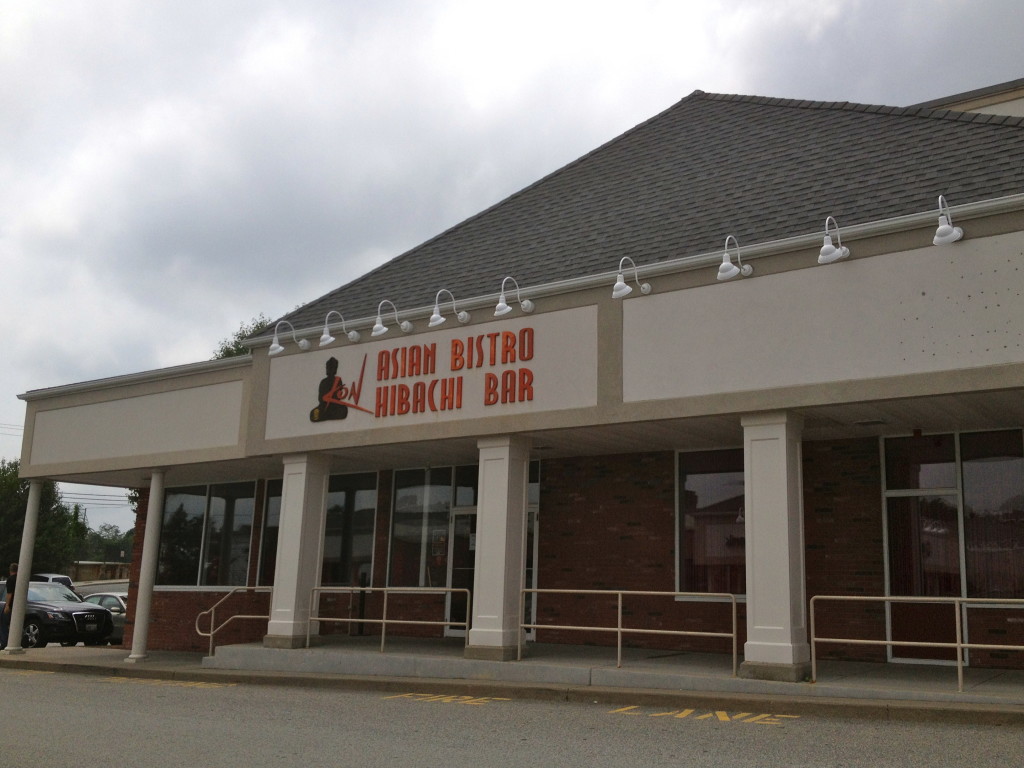 Kon is one of our go-to places when we are craving Asian food. The atmosphere is nice with a "fish pond" in the middle of the restaurant and it's very modern looking. You can also get Hibachi in the back room or sit at the bar. The food is delicious. Our kids go there with us as well. They love Asian food too! Many times we stop by and carry out. It is usually done in just 15 minutes. Kon is located in a strip mall off of Main Street (where Starbucks is located). It is located at 553 Main Street, East Greenwich, Rhode Island 02818.
#9 – Tio Mateo's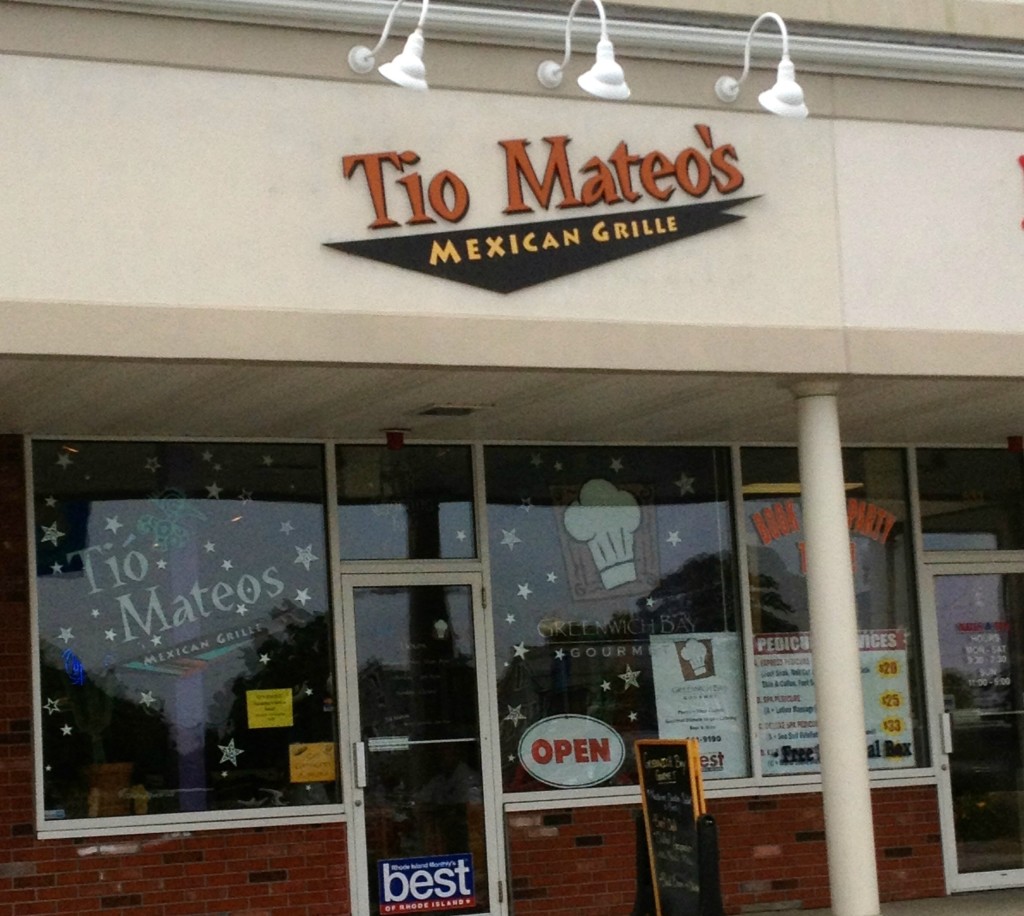 Tio Mateo's is located in the same strip mall as Kon Asian Bistro. We love to go here for a quick and healthy lunch. It's a small place where you can get Mexican or Deli foods, which really has something for everyone. I love their salad that has walnuts, goat cheese, cranberries, and a light dressing. The kids love getting cheese quesadillas. It is located at 537 Main Street, East Greenwich, Rhode Island 02818.
#10 – The Grille on Main Street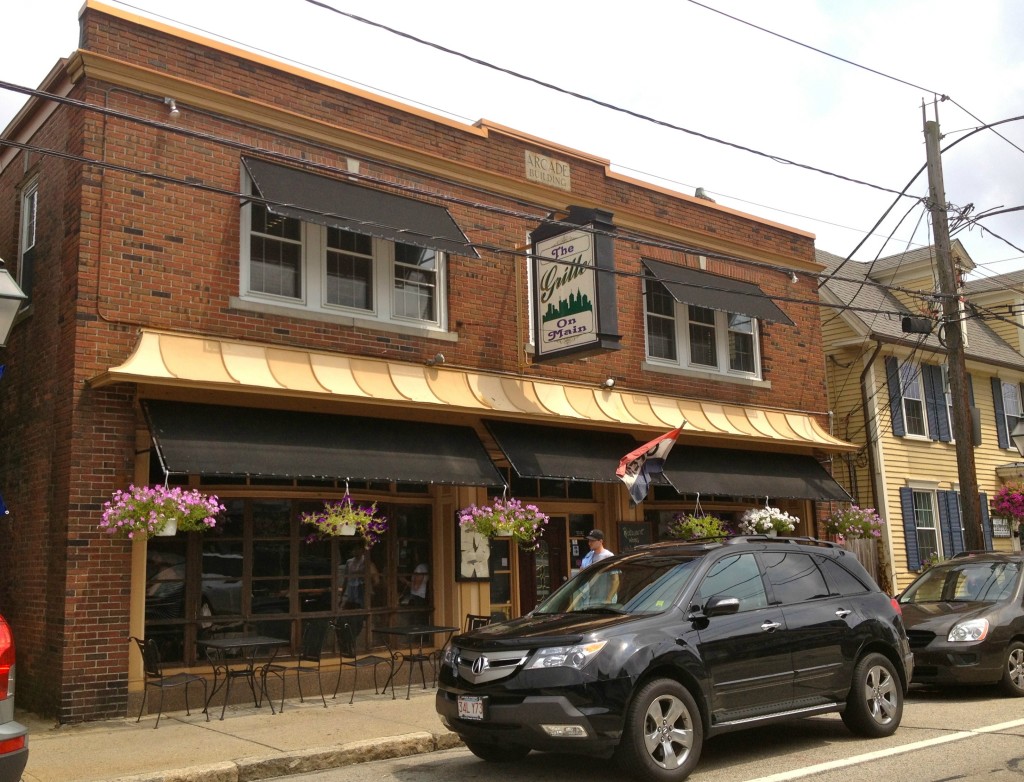 Last but not least, is The Grille On Main Street. This is the first restaurant we ever ate at in East Greenwich when we were looking to move here. It is located right on the quaint Main Street and has a great New England vibe. You can order all types of sandwiches and full course meals. The prices are moderate. They have a great kids menu too! Make sure to try the Mac N Cheese whether you are a child or an adult! It is amazing! Whenever people come into town to visit us, we take them here! It is located at 50 Main Street, East Greenwich, Rhode Island 02818.
Other Recommendations in East Greenwich
T's Restaurant (brunches are awesome)
Jigger's Diner (original New England diner)
Rok Bar and Grille
Centro Martini Bar
Blu (on the Waterfront)
The Village Cafe
Scramblers
And many more…….