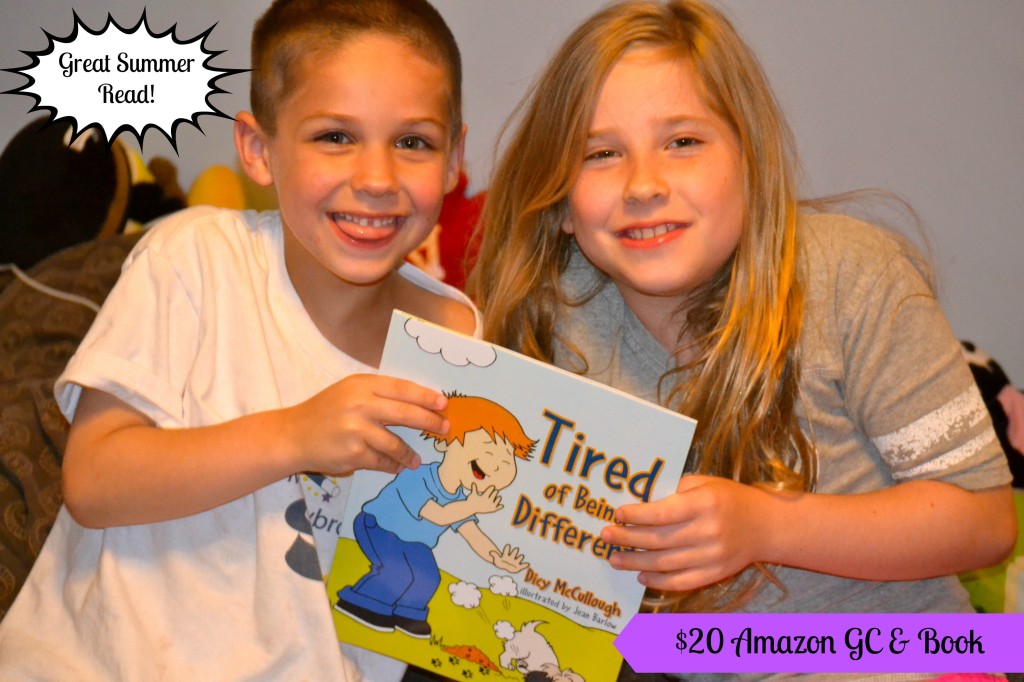 "Tired of Being Different" by, Dicy McCullough, winner of the Kart Kids List Award for 2013, is a cute story about John Allen who is a little boy that helps take care of his family's puppies and notices that one is just a little different. John Allen is the main character in all of Dicy's books, so my kids always think it's fun to see what he's up to next. 
John Allen wonders why "Rocky" the one pup is a little different, but in the end it is that "different" pup that saves the day! John Allen gets to keep Rocky!! I love the lesson that being different is okay and in some cases even better! We have relatives in our family with special needs, and I feel like this book highlights that everyone has strengths no matter who they are or what challenges they might have!

We love that this book is easy to read for beginners, has a storyline with meaning for kids, shows real life situations, nice large size book and colorful illustrations, and fun to read!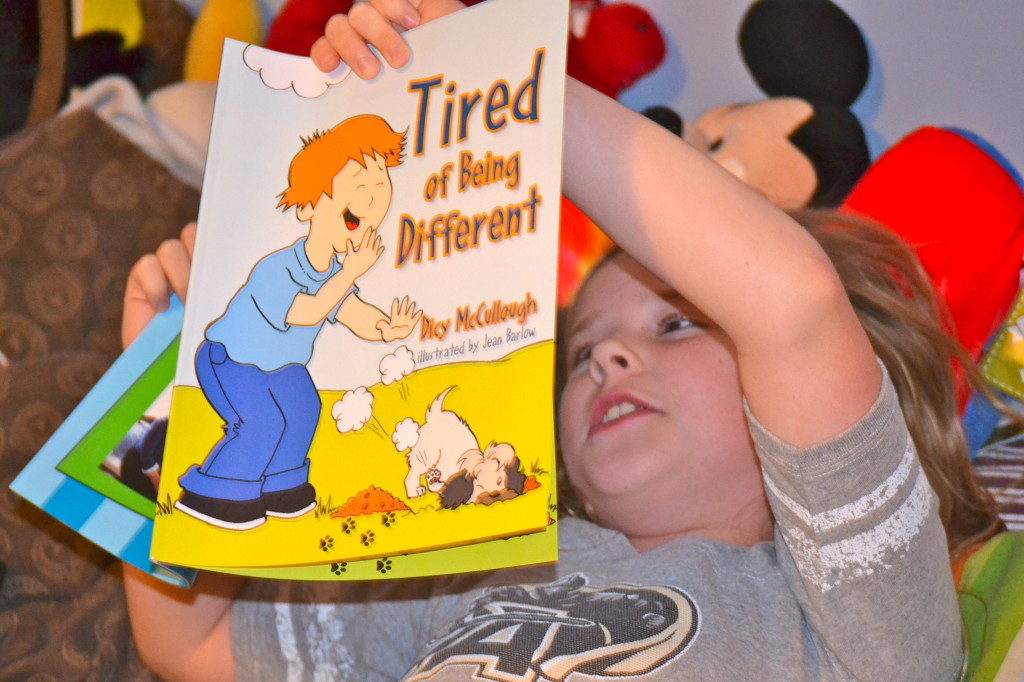 You can check out Dicy's books on her site, http://dicymcculloughbooks.com/. Her books include, Tired of My Bath, Tired of School, Tired of Being Different, and Tired if Being a Bully. Each one teaches a different lesson that kids can relate to. You can also check out Dicy on Facebook, Twitter, and her Blog.
Tired of Being Different by Dicy McCullough
Giveaway: You can win a signed copy of the book, Tired of Being Different, as well as a $20 Amazon Gift Card. Who knows, you might want to use it to buy her other books too, which you can find on Amazon, some sold in Kindle format on there as well. To enter the contest, just fill out the easy Rafflecopter below. There are no mandatory entries. The more you fill out the more chances to win. You must be 18 and older and US only. Disclaimer: I received a copy of the book for doing this review; however, all opinions are mine and mine alone.