As many foods have been using extra and unhealthy ingredients lately, we have been paying closer attention to what is in our food. High fructose corn syrup in our bread, really? There are also artificial ingredients in foods that are very unhealthy for the kids to be eating. We really want to get more simple in the kitchen and find products that are made from healthy ingredients without all the additives. One of these products that we found recently is Land O Lakes® Butter with Canola Oil. This spreadable and delicious butter only contains three simple ingredients: sweet cream, canola oil and salt. It gives you the fresh butter taste you love with the spreadable convenience you want. We love it!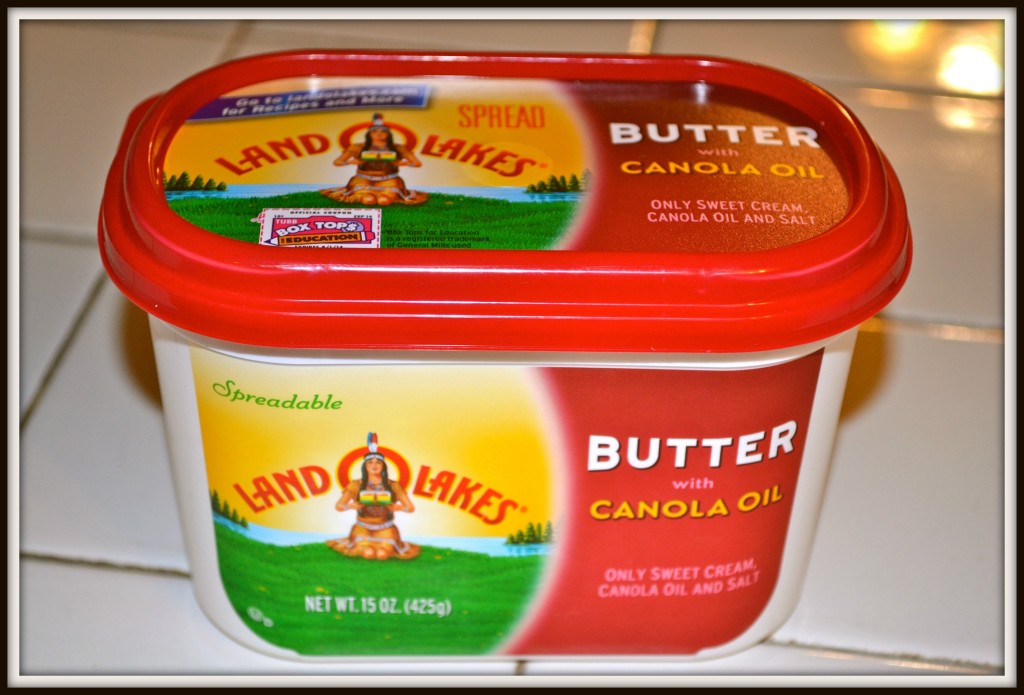 After traveling to England and Ireland, we got used to the way they eat their toast and bagels for breakfast. Here in the US many people like cream cheese on their bagels, but overseas we found people love to use butter and preserves instead. There's nothing better in the morning than a fresh toasted bagel with Land O Lakes® Butter with Canola Oil and sweet preserves. The product is spreadable right out of the refrigerator, making it so convenient. It's ready to spread on your favorite breads, pastries or breakfast items, or topping on your favorite dinner or side dishes.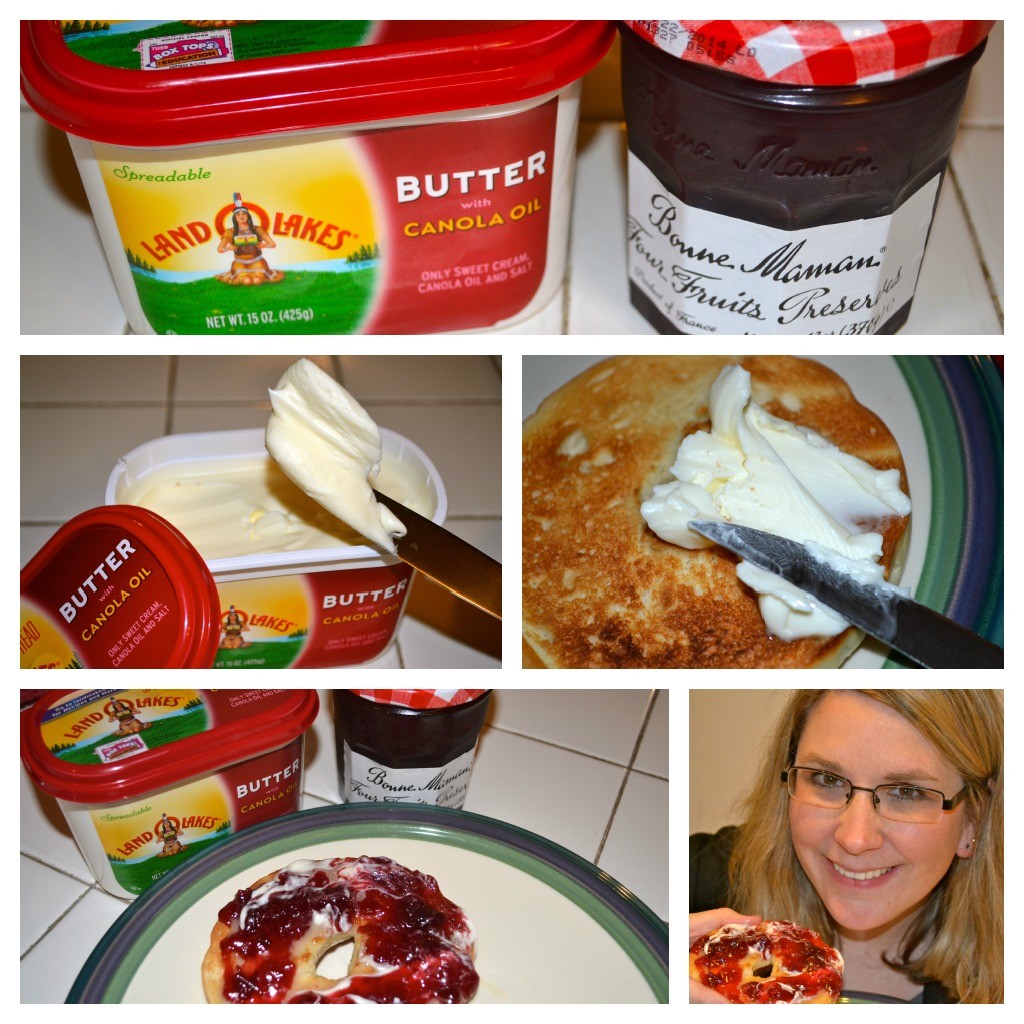 Land O Lakes® Butter with Canola Oil is a wholesome choice with no artificial ingredients. That's what I love about this product! Especially because I am a busy mom on the go and I need something fast and healthy for my kids! Some other spreadable products contain up to 15 ingredients, so you know they are not all healthy ingredients.
Land O'Lakes is a farmer-owned cooperative that produces sweet cream that's churned into Land O Lakes® Butter. Recently, we have been ordering food from a farm in town that delivers fresh and healthy products right to our door. Getting Land O'Lakes products fits in well with our new lifestyle because it is made with healthy and simple farm-fresh ingredients. We love family-owned businesses that take pride in their products, just like Land O'Lakes which is a trusted name in dairy for more than 90 years. So remember, check the ingredients, find healthy choices for your family, and keep it simple in the kitchen! It's true that sometimes LESS is MORE!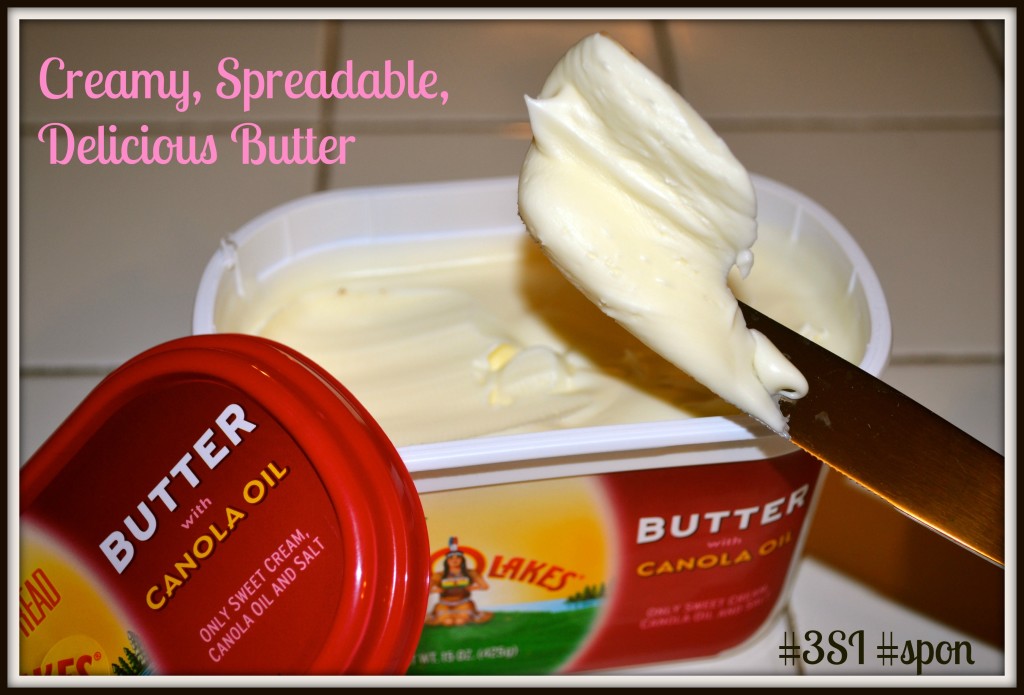 And do you want something a little sweeter? I let my kids have the Land O Lakes® Cinnamon Sugar Butter for a treat. It only has a couple more natural ingredients (sugar and cinnamon) that makes for a sweet treat for my kids. They absolutely love it on their toast or bagels. This is a house of Land O' Lakes, as we love our natural and simple ingredient products.
The author was compensated by Land O'Lakes for this post. All opinions are my own.