As part of my New Year's Resolutions, I want to work on spending time on myself. This includes not only eating better, exercising more, but also spending time to fix up with make-up! It's truly amazing how putting on a little bit of make-up can make you feel better about yourself instantly. I was completely out of all my make-up, so I decided I needed to purchase an entire set of everything from lipstick to foundation to blush and much more!
Growing up my mother was an Avon representative, so I was exposed to this brand at a very early age. We had Avon boxes all over the house! I got to see and try the quality make-up they carry, as well as all the pretty jewelry and other items. They really do carry a wide variety of products. My mom loved being an Avon rep. She met so many people in our neighborhood, and they relied on her for their beauty product needs. There were great perks for her as well. I decided since I had such a great experience with Avon growing up, that I would try ordering some online at http://www.avon.com. I was pleasantly surprised by their current selection and their great sales!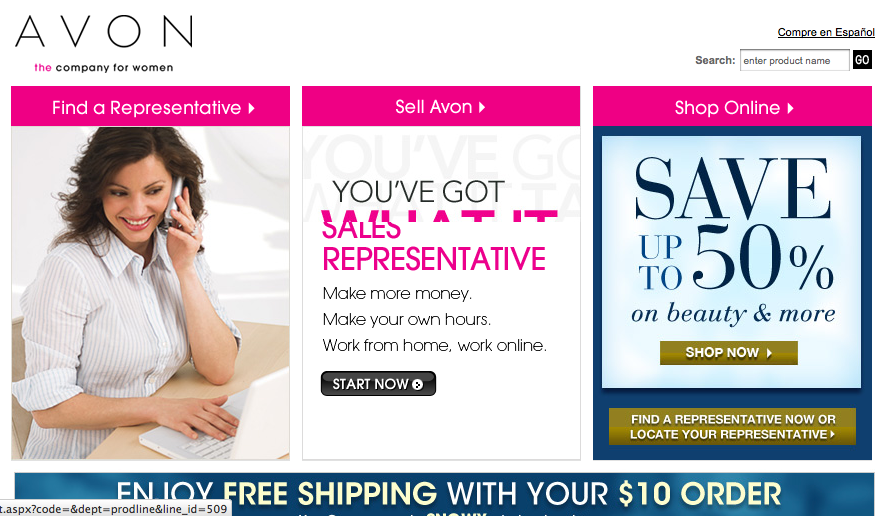 I was able to navigate the website easily and find what I was looking for. I was surprised at the selection in the SALE area. There were so many great quality products on sale and I got awesome deals! Mascara for $4.99 and eyeliner for $1.99! You can see my entire online shopping experience on my Google+ Album. I decided on the following items: Cream-to-Powder Foundation, Smooth Minerals Blush, Eight-in-One Eyeshadow, Mascara, Eyeliner, Lip liner, and Lipstick. I got all that make-up for under $50! I thought that was amazing! And for great quality make-up; you just can't beat that! The process of ordering online was easy, and it was shipped to my house in just 2-3 days! How cool to get all your make-up delivered right to your door! The site also gives you the name of the local rep in your area during checkout, so you can also choose to order through them and start a relationship with someone in your area! As I said, this is what my mom did and made many friends through being a rep!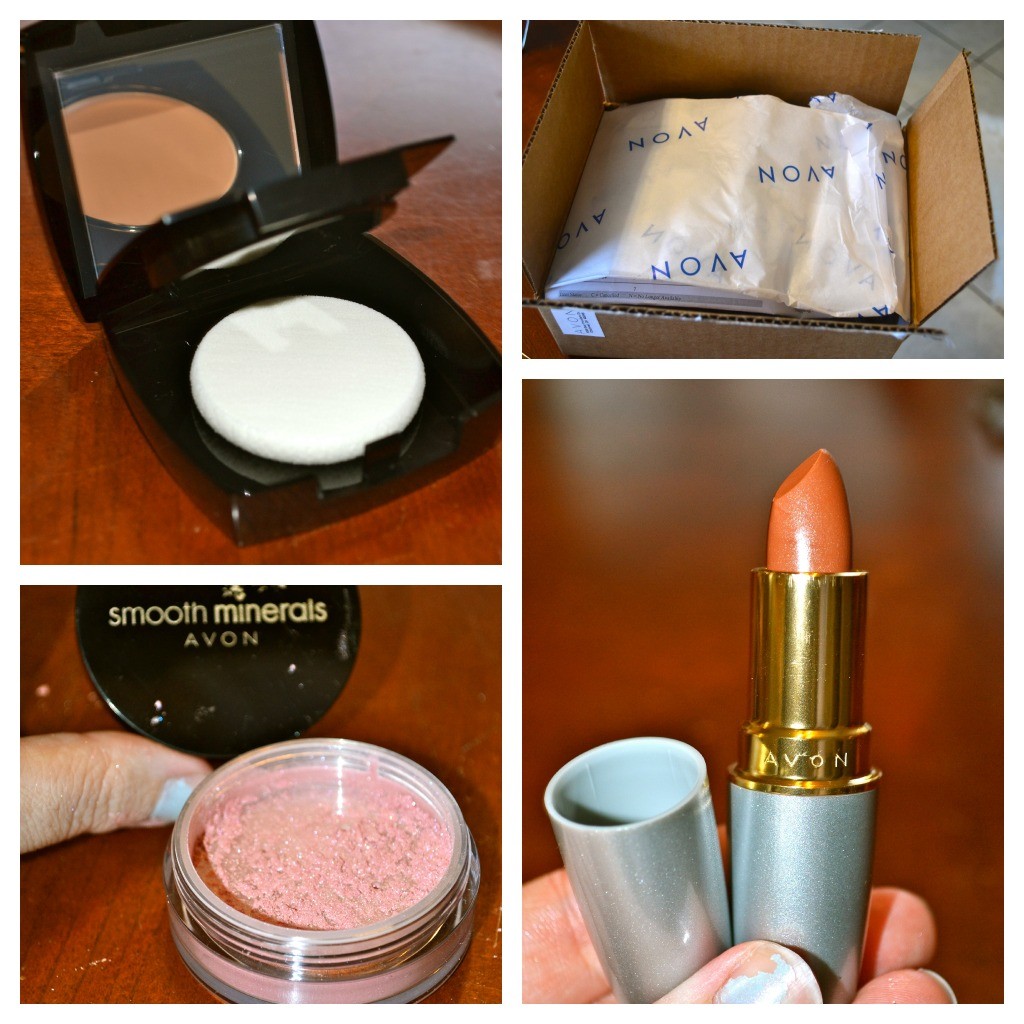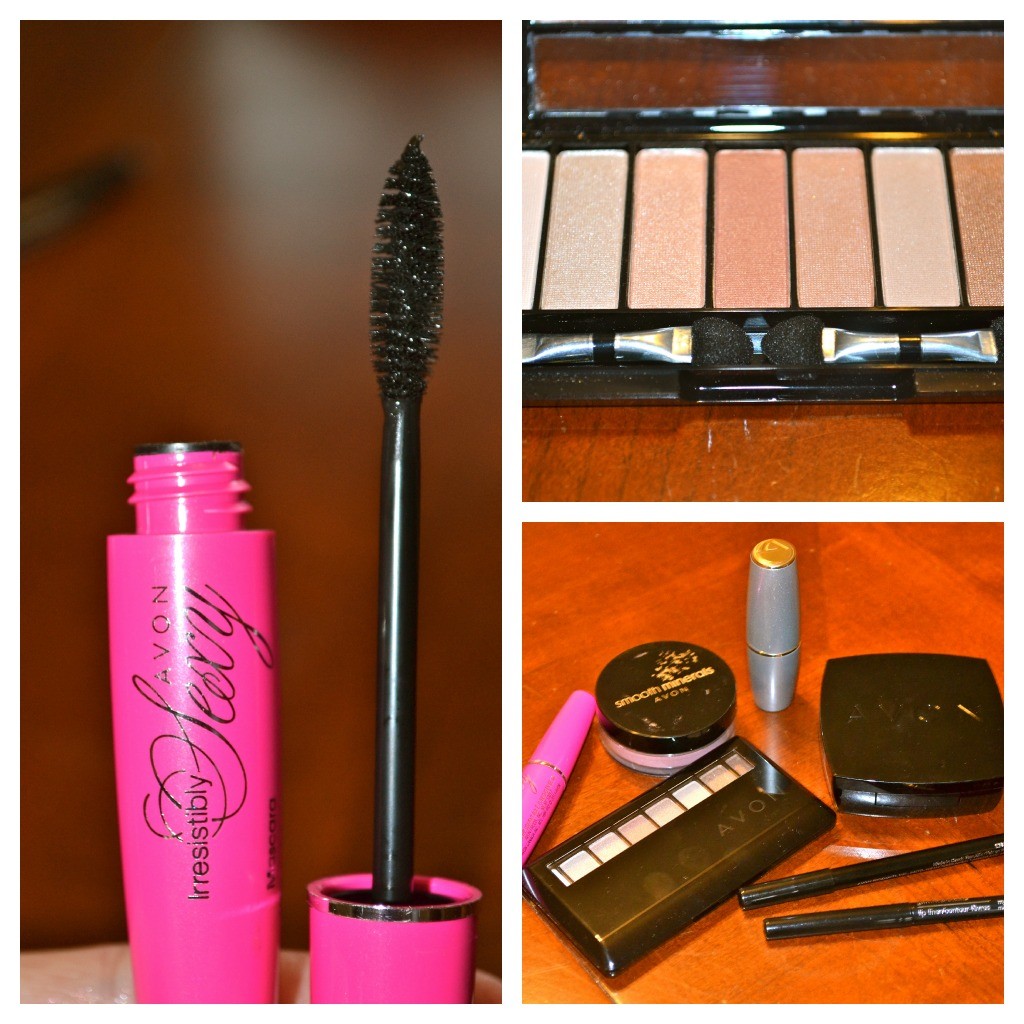 Things I loved about the make-up I purchased from Avon:
Cream-to-Powder Foundation – Great neutral color, smooth and creamy, nice compact case with mirror and separate area for your make-up sponge, glides on smooth, and feels light on your face. Covers blemishes and gives you a nice even skin tone.

Eight-in-One Eyeshadow – Quality application brush, variety of colors, nice compact case, and shades compliment one another.

Smooth Minerals Blush – Nice light powder that goes on smooth and feels great to wear all day! Stays on and gives you that nice color you are looking for.

Irresistibly Sexy Mascara – Nice contoured brush, goes on easily without clumping, makes your eyelashes longer and darker with just a few brushes.

Ultra Luxury Eyeliner – Nice color that goes on easily and lasts all day!

Glimmersticks Lip Liner – Goes on smooth and compliments your lipstick, but gives you that nice lip line to have your lips feel full.

Lipstick – So smooth to put on, makes your lips feel hydrated, and lasts throughout the day!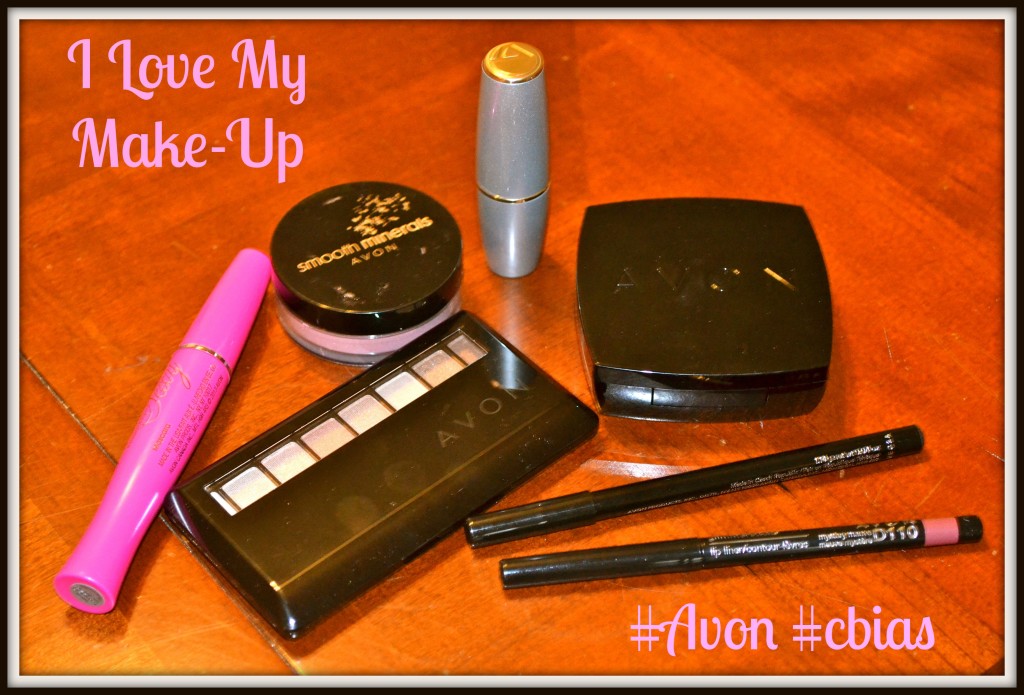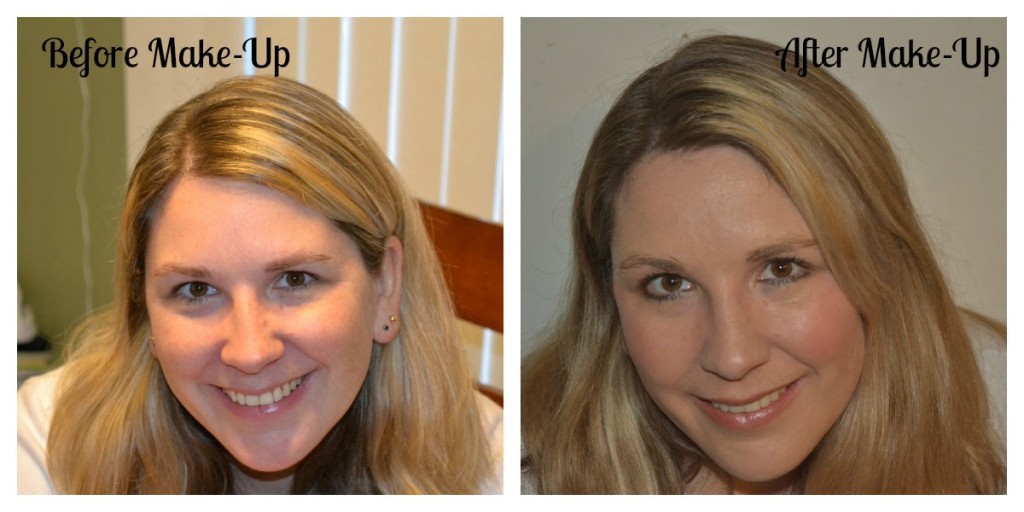 After putting on the make-up, I realized that I liked the foundation, eyeliner, blush, and lipstick for my day wear, and I will add in the lip liner, eyeshadow, and mascara for more of a dramatic evening look! All the products I purchased are great quality and very affordable. This will now be my one-stop shop for all my make-up needs! I suggest you check out the sales today!
Work on making yourself feel better this New Year and start creating some "me time" to apply some make-up and fix yourself up! Like I said, you will feel better about yourself in minutes! If you want to see some more of my thoughts about the Avon products I purchased, just check it out in the short video below! Enjoy!
You can check out Avon on Twitter @AvonInsider and the hashtag #Avon
I am a member of the Collective Bias™ Social Fabric® Community.  This shop has been compensated as part of a social shopper insights study for Collective Bias™ #CBias #SocialFabric. All opinions are mine and mine alone.