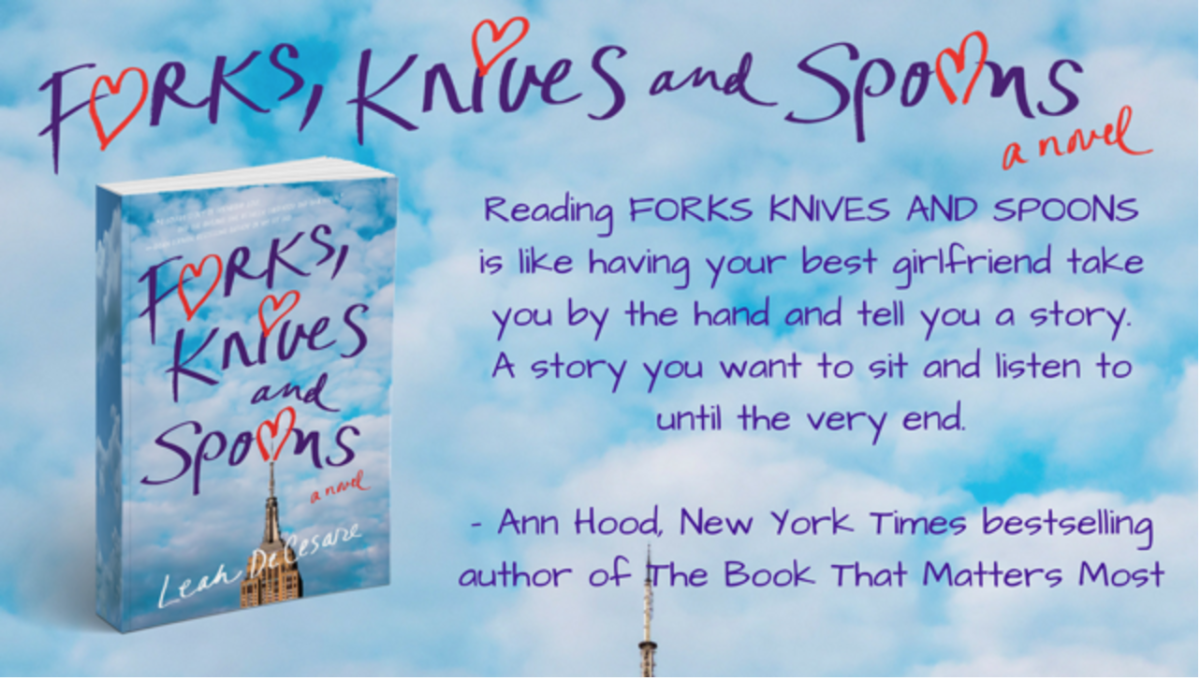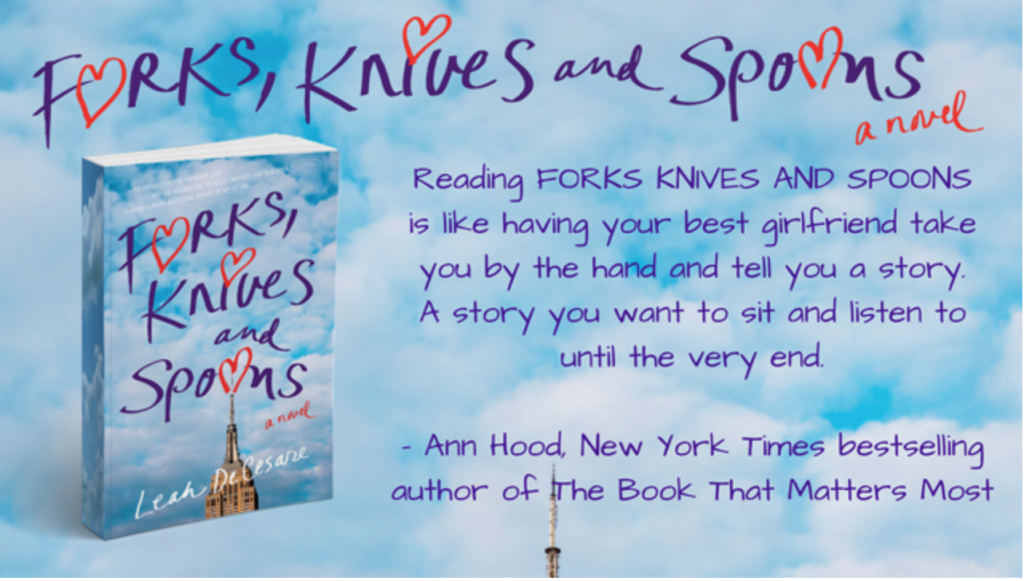 The summer is coming to an end, and we have had one of the longest and busiest summers in years. We had to sell a house, buy a house, move states away, set-up all new doctors and schools. It has been crazy, to say the least. Now I finally have a moment to sit and chill. I'm excited to start reading this book by my friend, Leah DeCesare. Forks, Knives and Spoons has won three awards: Independent Press Award Distinguished Favorite in New Fiction, National Indie Excellence Award Winner in Contemporary Fiction and Finalist in Women's Fiction. You should add this to your must read list now too!
ABOUT THE BOOK:
Is your guy a nerdy "spoon," or an arrogant "fork?" HuffPo columnist Leah DeCesare brings humor and timeless wisdom to 20-something dating mindset in Forks, Knives, and Spoons.
There are three types of guys: forks, knives, and spoons. That is the final lesson that Amy York's father sends her off to college with, never suspecting just how far his daughter will take it. Clinging to the Utensil Classification System as her guide, Amy tries to convince her skeptical roommate, Veronica Warren, of its usefulness as they navigate the heartbreaks and soul mates of college and beyond.
Beginning in 1988, their freshman year at Syracuse University, Amy and Veronica meet an assortment of guys —from slotted spoons and shrimp forks to butter knives and sporks—all while trying to learn if the UCS holds true. On the quest to find their perfect steak knives, they learn to believe in themselves—and not to settle in love or life.
Reading Forks, Knives, and Spoons is like having your best girlfriend take you by the hand and tell you a story. A story you want to sit and listen to until the very end.
– Ann Hood, New York Times bestselling author of The Book That Matters Most
Leah DeCesare has a writer's voice that is remarkable for a debut novel. The characters in Forks, Knives, and Spoons are so relatable and the story makes you long for your own youth. A wonderful book about love and growth, and discovering who you are and what makes you happy.
– Anita Hughes, author of Christmas in Paris
What a warm, wonderful read! I fell in love with Leah DeCesare's wit and her relatable, human characters who brought me back to that tender and occasionally heartbreaking time at the very cusp of adulthood.
– Cristina Alger, author of This Was Not The Plan
I couldn't help but get nostalgic as I read the charming and witty Forks, Knives, and Spoons. There is a delicious innocence and great fun in reading about young women seeking love and romance in a time before a left or right swipe had anything to do with dating. This book is full of heart and hopefulness—a joy to read.
– Jessica Anya Blau, author of The Trouble with Lexie
http://www.leahdecesare.com/praise-for-forks-knives-and-spoons/
To request an ARC or an interview – Contact Leah at leah@leahdecesare.com or 401-489-5939
Ship Date: 03/04/2017 Pub Date: 04/18/2017
Price(s): 16.95 US Dollar 18.95 Canadian Dollar
EAN: 9781943006106
Trim Size: 5.5 in x 8.5 in Format: Paperback / softback Page Count: 280
Carton Qty: 26
BISAC Code – Category: FICTION / Contemporary Women
FICTION / Literary
FICTION / Coming of Age