Disclosure: I received this product for review; however, all opinions are mine and mine alone.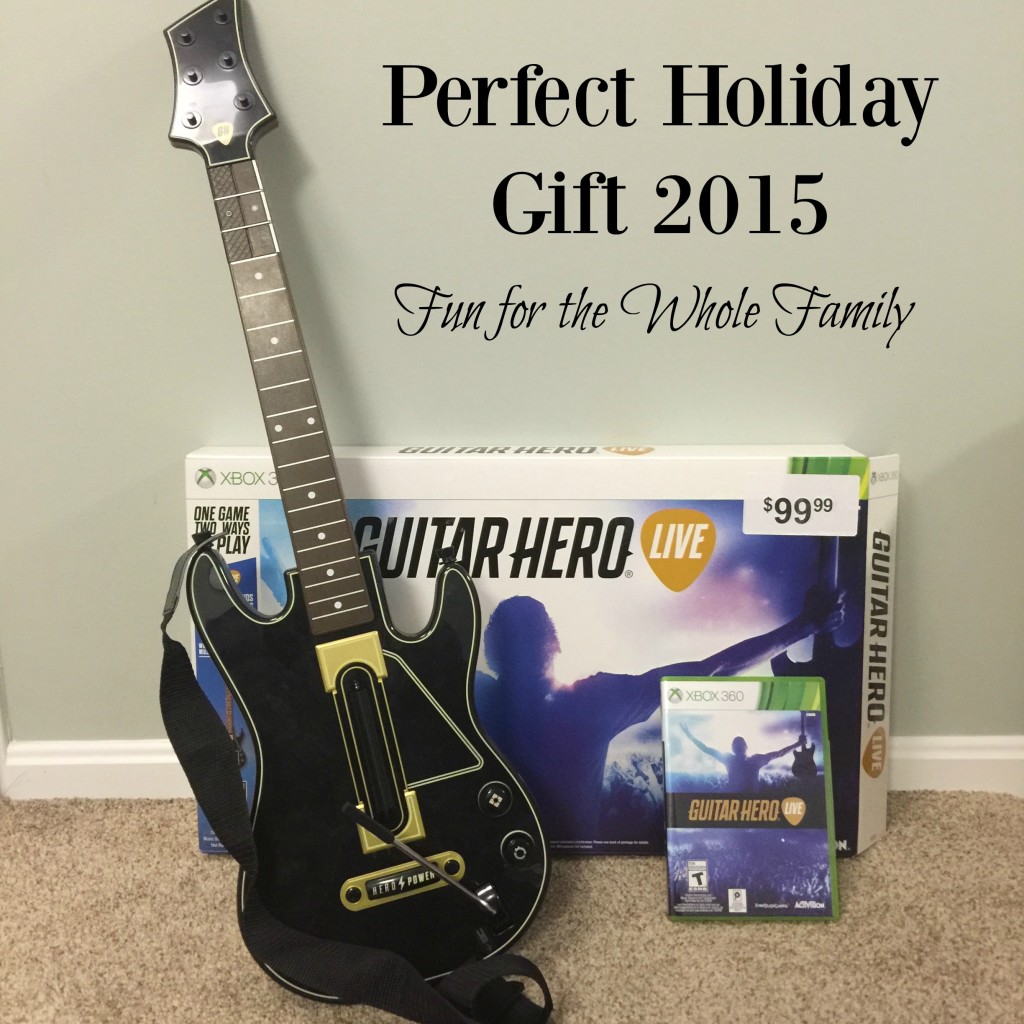 Originally I thought Guitar Hero Live would be a game that only my son and husband would enjoy. They both play the acoustic guitar and take lessons, so I thought this would be the perfect game for them. Little did I know that my daughter and I would love it just as much. In fact, I think I am the most obsessed with this game right now. I constantly try to play and perfect my song playing to raise my "streak" number of correct notes in a row. Right now I am up to 157, and currently I am trying to break that streak. In fact, I need to finish this post and get back to the game! I am itching to play it now!
How does this game work? You start by playing a "tutorial" to understand how to play the upper and lower keys (that are labeled in black and white). You also learn to strum on the strum bar and play cords by holding down more that one key at a time. After the tutorial the game takes you to a three song set. Once you complete this set you can go on to "unlock" and play other band's sets. It's so fun to see how the crowd reacts when you are doing poorly (as we did in the beginning). They throw toilet paper, tomatoes, and boo you. It's funny. The other band members yell at you and shake their heads. After we improved in our skills, we started to see the positive reactions from the crowd! It was cool to see them cheering us on, rocking out, and calling us their "hero!" My son and daughter, ages 8 and 11, can play just as well (if not better) than the adults on many songs. Here's my son learning to play the game.
Guitar Hero Live is the first ever playable music video network and has launched with two 24-hour channels and hundreds of playable songs. GHTV is essentially a brand new music platform for fans to discover and play along to music and will be constantly updated with new channels and music content (similar to Spotify, MTV of old, etc.). How amazing is that? So many songs to play! From Imagine Dragons to Blink-182; there is something for every music lover.
There are two gameplay modes, the GH Live and GHTV. There are hundreds of songs in the game on day one, with more tracks added every week! Guitar Hero Live launched with hundreds of songs playable in GHTV, and new music will continually be added at no extra cost, giving fans access to a huge variety of music as the platform continues to grow. You can't go wrong with picking this game up. It's fun for the whole family! Get it for the holidays now before it's hard to find!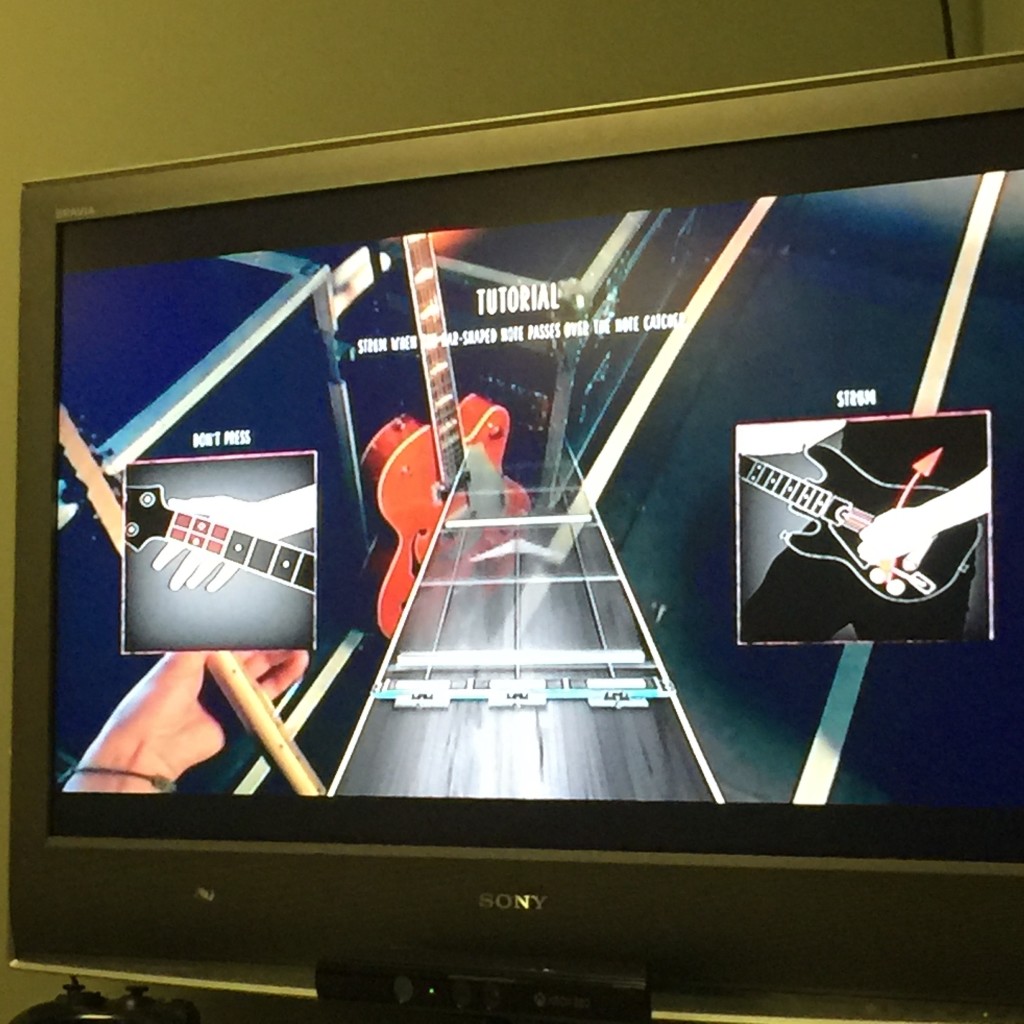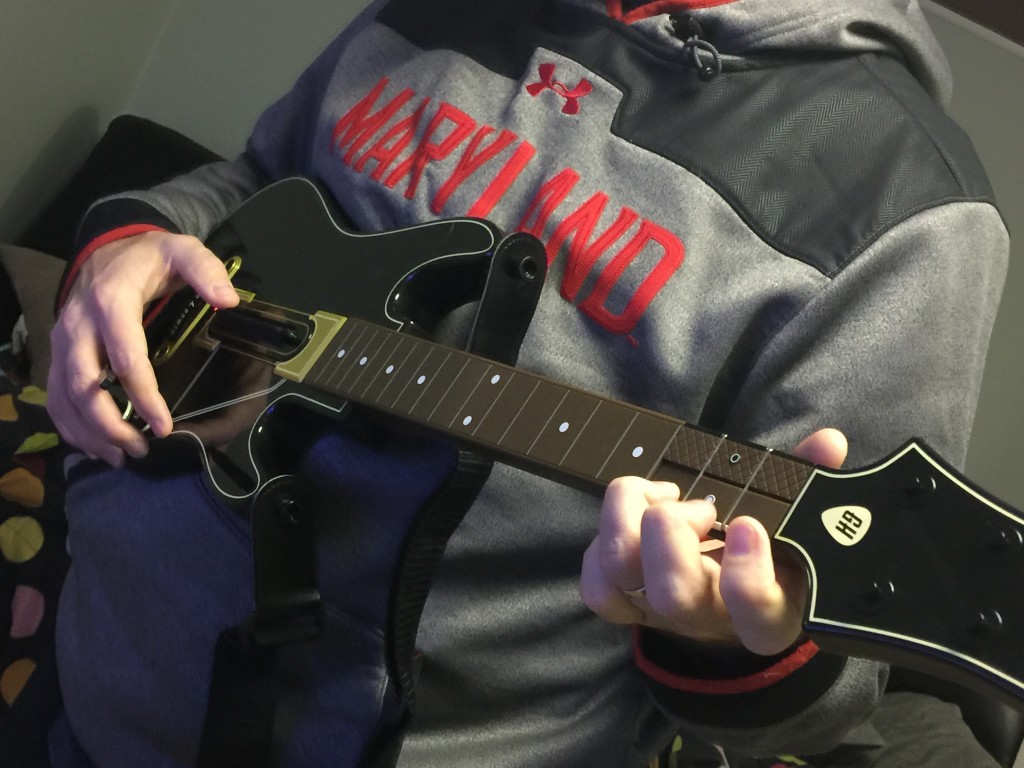 Guitar Hero Live Update:
New collection of music added in GHTV starting Wednesday, November 25th! Guitar Hero Live will receive 28 new playable tracks, which will drop directly into the GHTV on-demand list. In addition, six new tracks will also be dropped into the GHTV Premium Shows, bringing the total track list to 300 songs across both GH Live and GHTV. That's quite a collection to play!
EXCLUSIVE: Here is the list of all of the new tracks now playable in GHTV:
Judas Priest – "Living After Midnight"
Amaranthe – "Drop Dead Cynical"
Primus – "Jerry Was a Race Car Driver"
Robert Palmer – "Addicted To Love"
Chevelle – "Face To The Floor"
Rage Against the Machine – "Killing In The Name"
Godsmack – "1000hp"
Jack White – "Sixteen Saltines"
Sleeping With Sirens – "If You Can't Hang"
Tenacious D – "Rize of the Fenix"
Walk The Moon – "Shut Up And Dance"
Scott Weiland & The Wildabouts – "Modzilla"
Audioslave – "Like A Stone"
Five Finger Death Punch – "The House of the Rising Sun"
Heart – "What About Love?"
Huey Lewis and the News – "Heart and Soul"
Great White – "Rock Me"
The Outfield – "Your Love"
Cinderella – "Shake Me"
Lower Than Atlantis – "Here We Go"
Neon Trees – "I Love You (But I Hate Your Friends)"
Rush – "Fly By Night"
Sammy Hagar – "I Can't Drive 55"
The Amazing Snakeheads – "Here It Comes Again"
Jake Bugg – "Slumville Sunrise"
Kings of Leon –" Supersoaker"
R.E.M. – "Shiny Happy People"
The Glitch Mob – "Can't Kill Us"
New Premium Show Tracks
Dance Meets Rock
Zedd – "Stache"
The Prodigy – "Nasty"
Knife Party – "Centipede"
On Tour 2015
Escape the Fate – "Issues"
Black Veil Brides – "Heart of Fire"
Atreyu – "So Others May Live"