Disclaimer: I was given the product for review; however, all opinions are mine and mine alone.
We have a rabbit, two kittens, and until recently a dog too. We are a family of pets. This means a lot of love, fun, snuggling, but also a lot of hair a pet dander in the carpets and on the floors. With a rabbit that sheds and two long haired kittens, we need to keep the carpets and floors clean. That's why we have a new pet in the family; a SHARK! This shark does not require water or fish to survive; just the power of an outlet to make it alive! The Shark® Rocket® Powerhead cleans like a ferocious animal too. Even with it being lightweight, the power is amazing!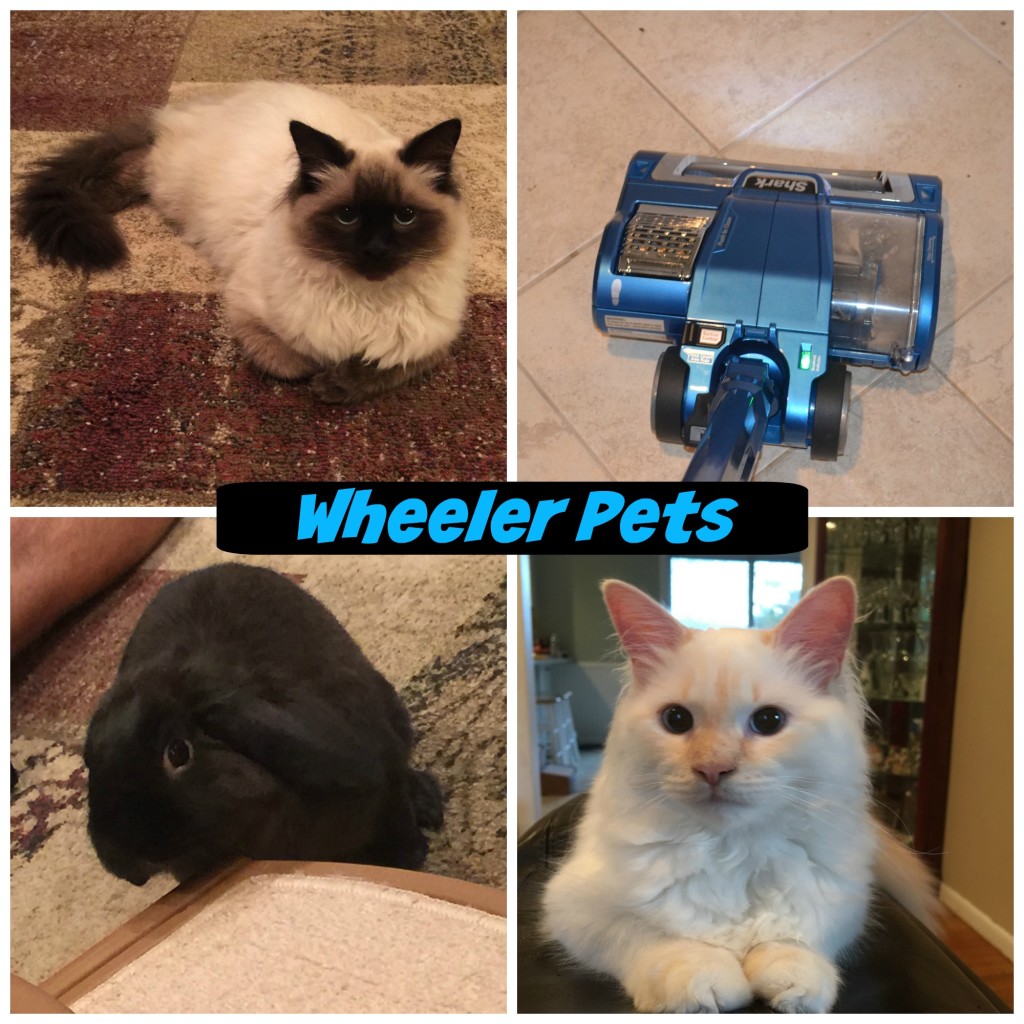 My 11-year old daughter has been tasked to help me keep the house clean, and vacuuming is on her list. She has complained about other vacuums we've owned because they have been heavy and hard to push. She was actually giggling when she found out she could lift the Shark® Rocket® Powerhead vacuum with one hand, and that it almost took off on its own with all the power it holds. There are many things we love about our new Shark® Rocket® Powerhead. Here are the main things we love:
AFFORDABLE – Under $200
MANEUVERABILITY – Takes turns easily 
EASY TO USE – Lightweight and power makes it easy enough for kids to use
HEAVY DUYT POWER – So powerful it almost takes off on its own
LIGHTWEIGHT – Under 9 pounds; can be lifted by one hand
VERSATILE BRUSHES – Two brushes; one gentle for hard floors (and includes a storage holder)
GREAT ON ALL SURFACES - Works awesome on our hardwood floors, tile floors and carpets alike!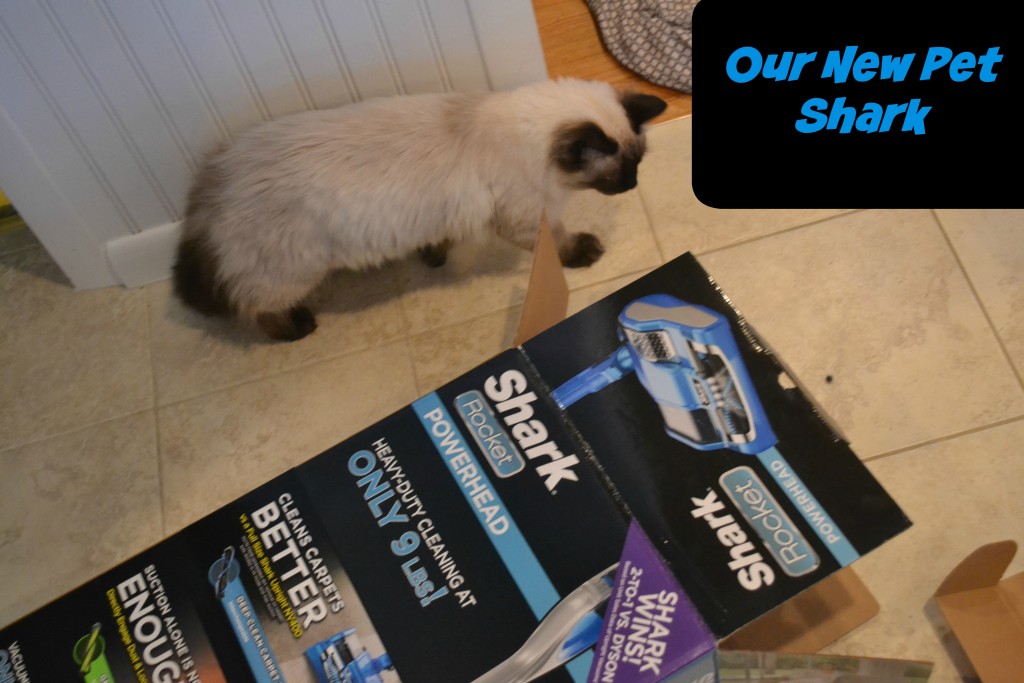 As a pet owning family, we need to vacuum even more often than most. We love our pets, but we are also allergic to our pets. We take medicine, but also keep the chances of severe attacks occurring by keeping the house clean. Some months out of the year are even worse than others, as the rabbit sheds a few times a year. We almost have to vacuum daily with him, so it's great to have an easy-to-grab powerful vacuum that anyone in the family can use. We definitely love our newest pet to the family, our Shark® Rocket® Powerhead vacuum. It has some bite, but doesn't hurt us. It attacks the dust, dirt, and hair instead in our house. A perfect addition to the Wheeler household. Rabbits, Kittens, and Sharks OH MY!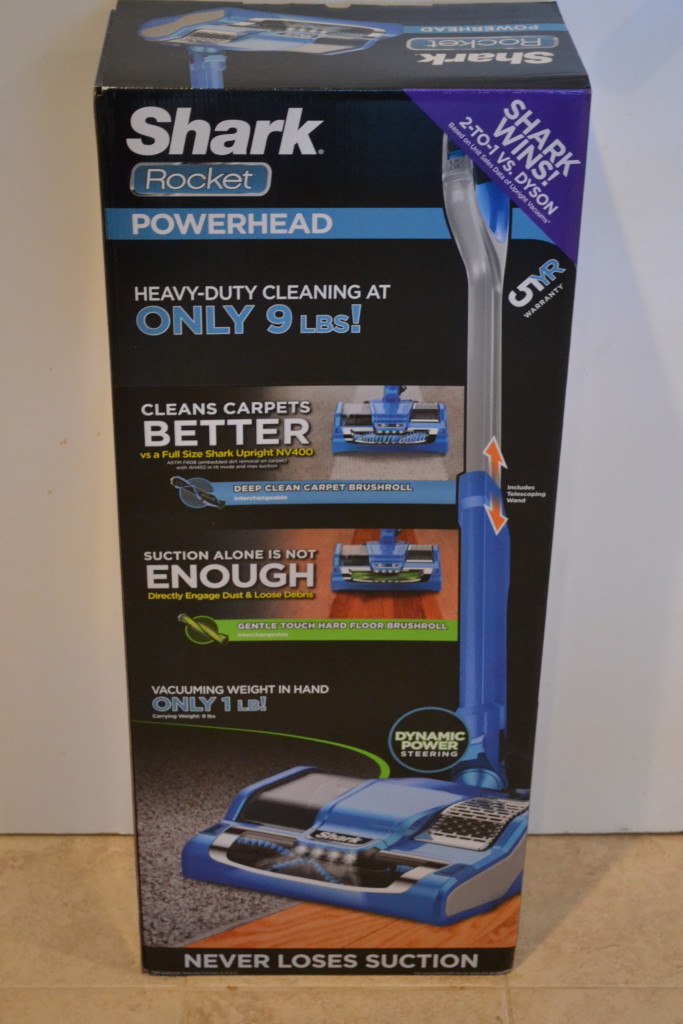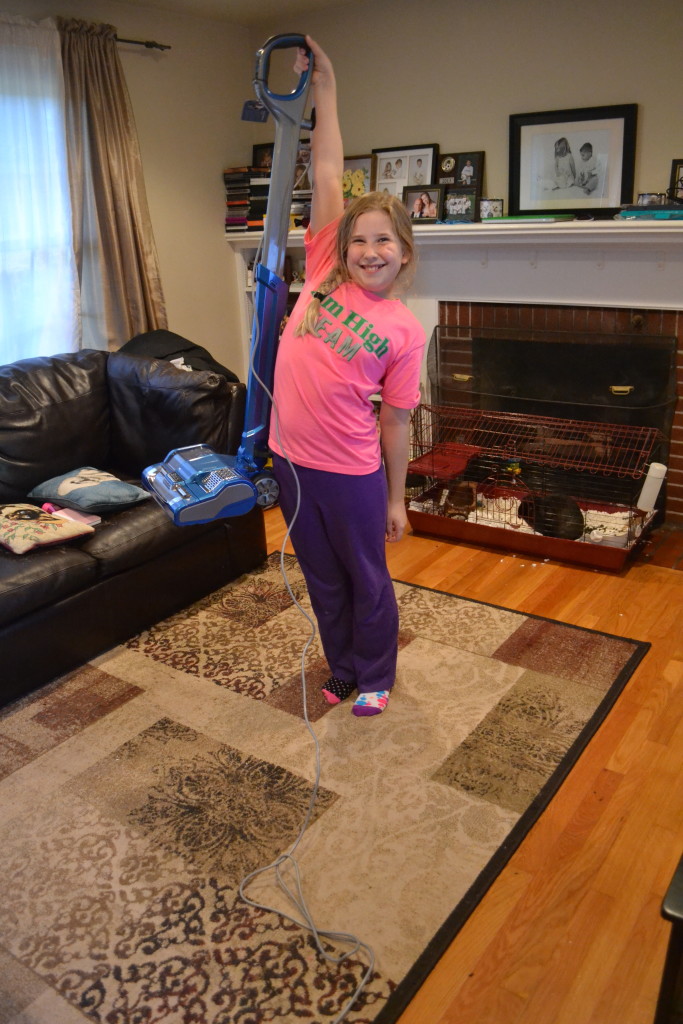 An added bonus – It weighs less than one pound in hand while vacuuming!