Disclosure: A product was received for this review; however, all opinions are mine and mine alone.
My son has been a Skylanders fan since Skylanders Giants came out. We have bins FULL of Skylanders characters in our house, and he never gets tired of playing these games. There are always new characters to use to beat the game even after he has already beaten it. He loves the Swap Force Team characters where he can essentially create his own custom character by swapping out the tops and bottoms of the figures. He really loved the Trap Team as well. Hearing the "bad guys" get trapped and then using them for good was so fun! It truly sounded like they were going into the traps on the portal. Kaos trap was his favorite, and he has been able to beat that game many times as well.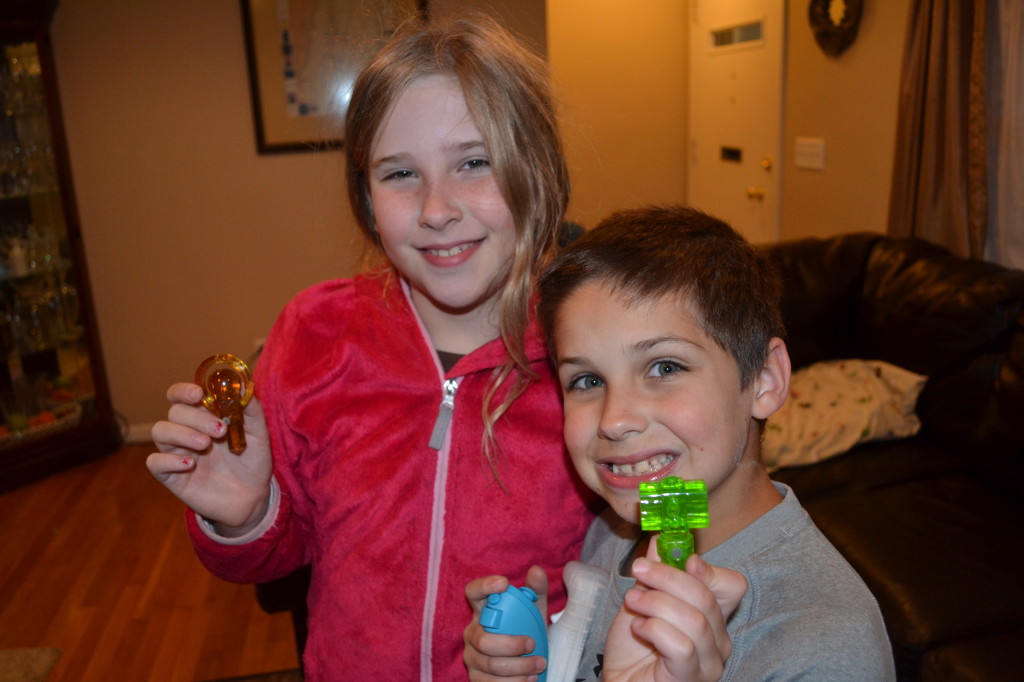 The newest installment of the Skylanders family is Skylanders SuperChargers. How is this game different? Now the characters can ride in vehicles, which of course my son is now obsessed with getting all different vehicles and characters. You can get ones for land, sky and sea. So far his has the starter pack for the XBOX 360, which came with two figures and one characters, and then bought Dive-Clops and the Dive Bomber with his own money. And he's going to have to save up more money because he's already talking about needing a sky vehicle and character. Sky Slicer or Jet Stream both look cool. He also puts the poster of figures on his wall and keeps track of when new ones come out and which ones he has. We pretty much end up getting almost every character per game. Yeah, it's an obsession of ours for sure. We have too many to count now. The one thing I will say about the investment, is that he does play this over and over.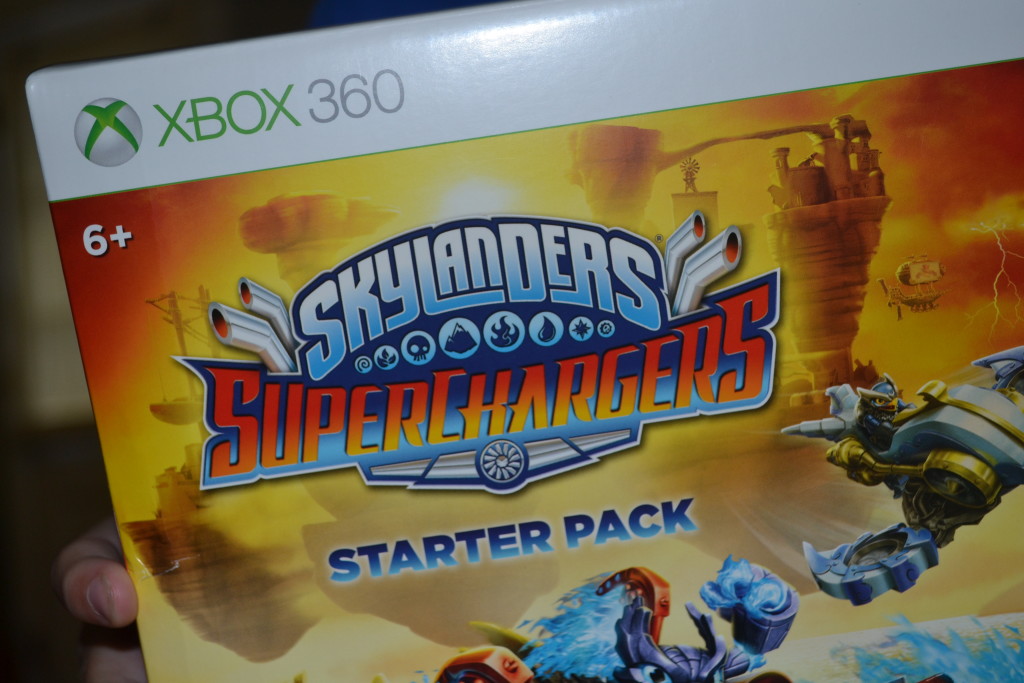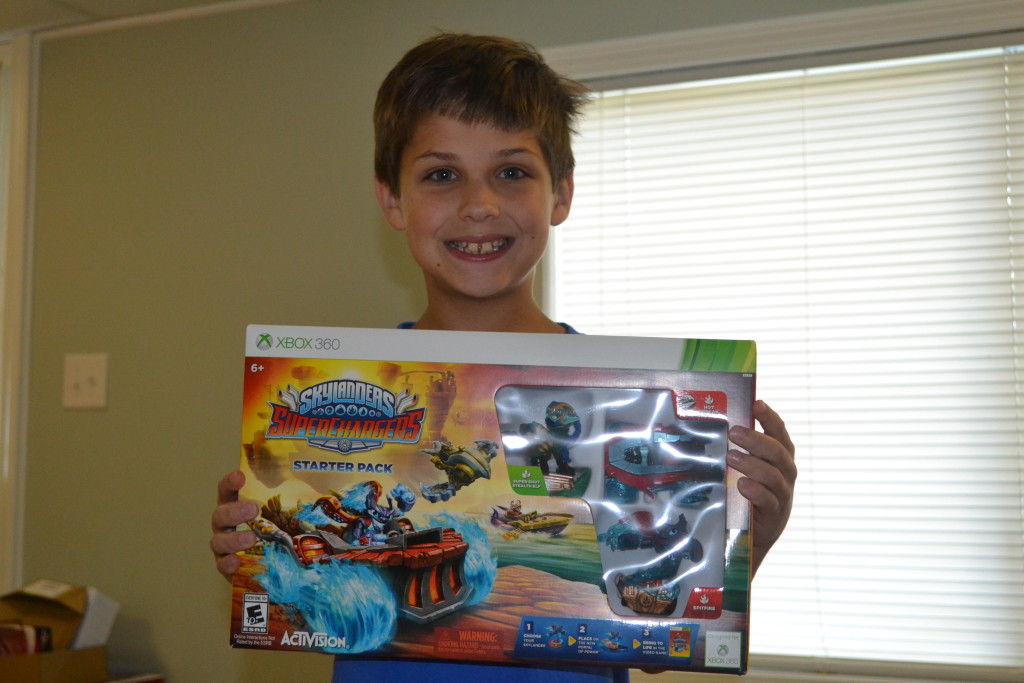 What is different about Skylanders SuperChargers, and why should you check out this new game? There are 20 new Skylanders and 20 vehicles to collect, and vehicle play is mixed with classic Skylanders game experiences so you get to play with on-foot exploration, combat, puzzles and mini-games. You get to explore Skylands like never before by using powerful vehicles to drive, sail or fly across Land, Sea and Sky. You can also upgrade your vehicles by customizing them with awesome new mods, which is very cool. Each vehicle type has its own powers. You'll want to collect all three types to experience the different types of gameplay. You can also use your old Skylanders character from the other games in this game, so that money spent has not gone to waste!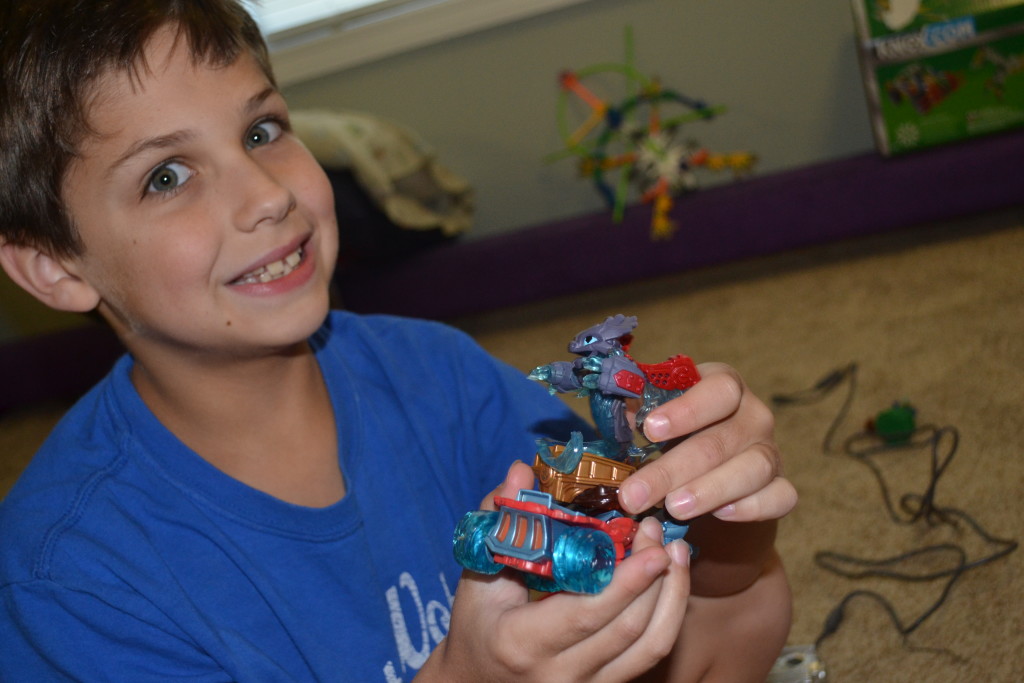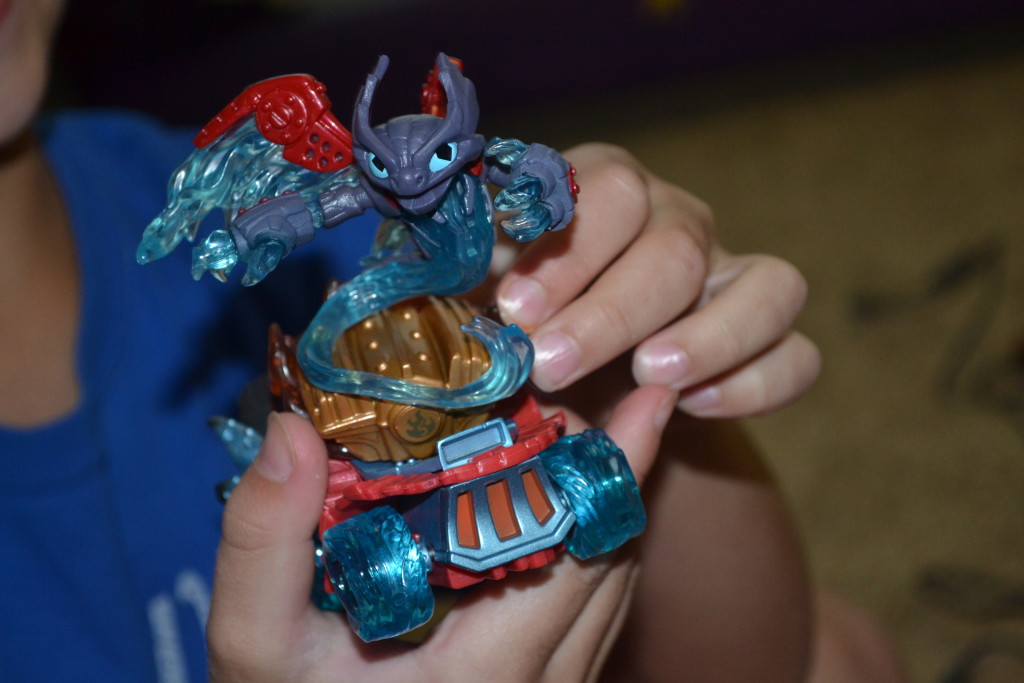 Skylanders SuperChargers is sure to be a TOP gift requested by kids this holiday. Pick up yours before they are SOLD OUT! There is even a dark edition available. My son wants this too! Maybe for Christmas! In any case, have fun and explore the world of aerial dogfights, wicked land combat, exploring deep seas, riding surf and waves, and more!