It's finally summer. That means here in Rhode Island it's finally time for the beach and the pool after a long grueling winter. There's nothing better than a nice day in the sun and sand with a good book in your hand. I recently attended an author's night event and found some great reads to add to my bookshelf. It was called "Reading with Robin" and was hosted at The Dunes in Narragansett, Rhode Island. I hope to get through most these this summer. Check out what's on my shelf for summer reading…
Summer Secrets: A Novel by, Jane Green
Summary from Amazon: 
When a shocking family secret is revealed, twenty-something journalist Cat Coombs finds herself falling into a dark spiral. Wild, glamorous nights out in London and raging hangovers the next day become her norm, leading to a terrible mistake one night while visiting family in America, on the island of Nantucket. It's a mistake for which she can't forgive herself. When she returns home, she confronts the unavoidable reality of her life and knows it's time to grow up. But she doesn't know if she'll ever be able to earn the forgiveness of the people she hurt.
As the years pass, Cat grows into her forties, a struggling single mother, coping with a new-found sobriety and determined to finally make amends. Traveling back to her past, to the family she left behind on Nantucket all those years ago, she may be able to earn their forgiveness, but in doing so she may risk losing the very people she loves the most.
Told with Jane Green's keen eye for detailing the emotional landscape of the heart, Summer Secrets is at once a compelling drama and a beautifully rendered portrait of relationships, betrayals, and forgiveness; about accepting the things we cannot change, finding the courage to change the things we can, and being strong enough to weather the storms. 
Buy from Amazon: Summer Secrets: A Novel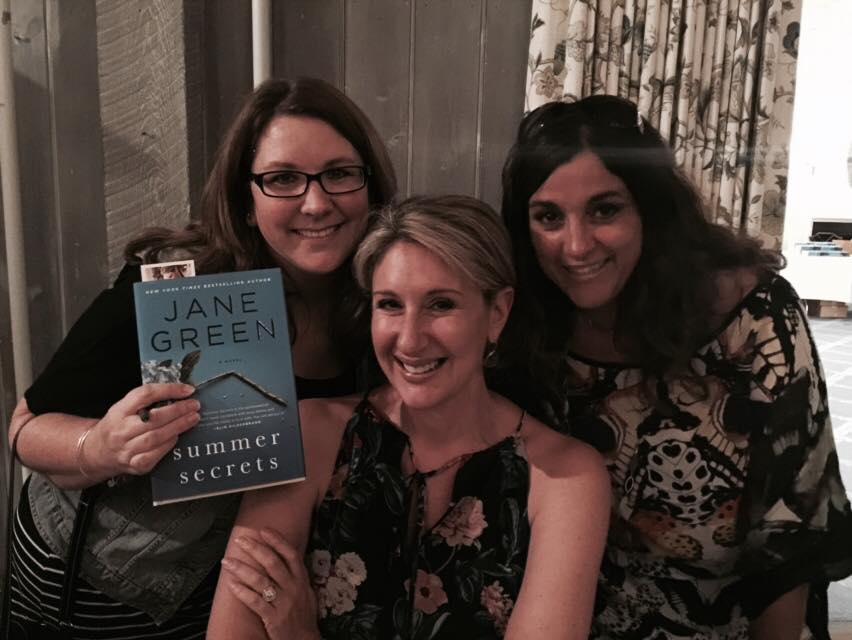 The Rumor: A Novel by, Elin Hilderbrand
Summary from Amazon:
Madeline King and Grace Pancik are best friends and the envy of Nantucket for their perfect marriages, their beautiful kids, their Sunday night double dates with their devoted husbands. But this summer, something's changed, and if there's anything Nantucket likes better than cocktails on the beach at sunset, it's a good rumor.
And rumor has it…
…that Madeline, a novelist, is battling writer's block, with a deadline looming, bills piling up, and blank pages driving her to desperation–and a desperately bad decision;
…that Grace, hard at work to transform her backyard into a garden paradise, has been collaborating a bit more closely that necessary with her ruggedly handsome landscape architect;
…that Grace's husband, successful island real estate developer "Fast Eddie" Pancik, has embarked on quite an unusual side project;
…that the storybook romance between Madeline's son, Brick, and Grace's daughter Allegra is on the rocks, heading for disaster.
As the gossip escalates, and they face the possible loss of the happy lives they've worked so hard to create, Grace and Madeline try mightily to set the record straight–but the truth might be even worse than rumor has it.
Buy from Amazon: The Rumor: A Novel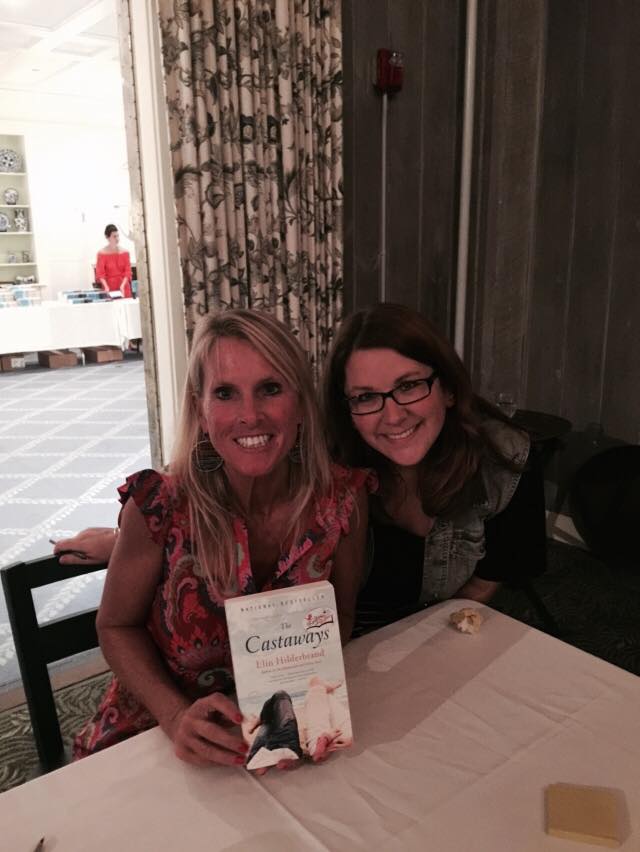 Tiny Little Thing by, Beatriz Williams
Summary from Amazon:
In the summer of 1966, Christina Hardcastle—"Tiny" to her illustrious family—stands on the brink of a breathtaking future. Of the three Schuyler sisters, she's the one raised to marry a man destined for leadership, and with her elegance and impeccable style, she presents a perfect camera-ready image in the dawning age of television politics. Together she and her husband, Frank, make the ultimate power couple: intelligent, rich, and impossibly attractive. It seems nothing can stop Frank from rising to national office, and he's got his sights set on a senate seat in November.
 
But as the season gets underway at the family estate on Cape Cod, three unwelcome visitors appear in Tiny's perfect life: her volatile sister Pepper, an envelope containing incriminating photograph, and the intimidating figure of Frank's cousin Vietnam-war hero Caspian, who knows more about Tiny's rich inner life than anyone else. As she struggles to maintain the glossy façade on which the Hardcastle family's ambitions are built, Tiny begins to suspect that Frank is hiding a reckless entanglement of his own…one that may unravel both her own ordered life and her husband's promising career.
Buy from Amazon: Tiny Little Thing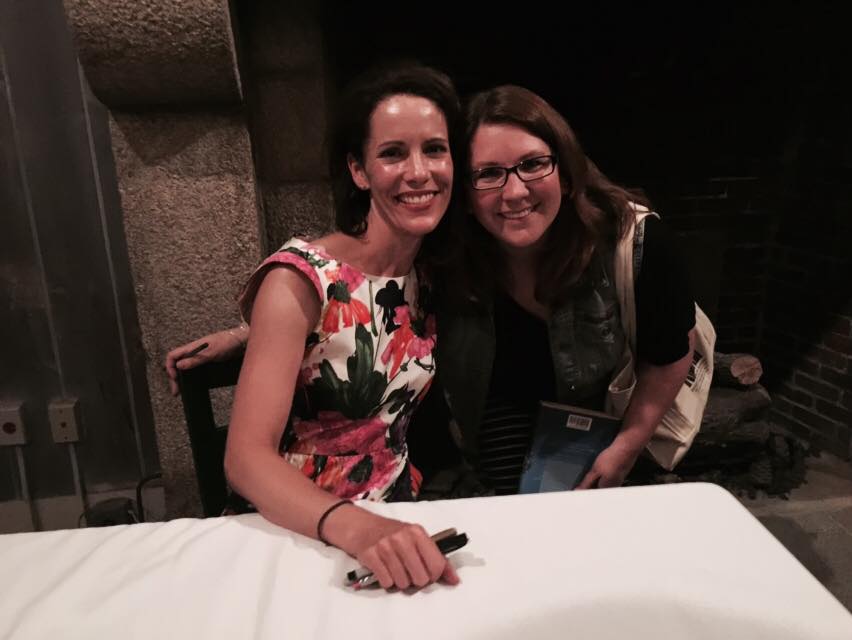 Those Secrets We Keep by, Emily Liebert
Summary from Amazon:
Three women. Three lives. Three secrets.
On the surface, Sloane has the perfect life—an adoring husband, a precocious daughter, and enough financial security to be a stay-at-home mom. Still, she can't help but feel as though something—or someone—is missing….
Hillary has a successful career and a solid marriage. The only problem is her inability to conceive. And there's a very specific reason why….
As the wild-child daughter of old family money, Georgina has never had to accept responsibility for anything. So when she realizes an unexpected life change could tie her down forever, she does exactly what she's always done: escape.
When these three women unite for a three-week-long summer vacation in beautiful Lake George, New York, even with the idyllic location as their backdrop, the tensions begin to mount. And they quickly discover that no secret can be kept forever….
Buy on Amazon: Those Secrets We Keep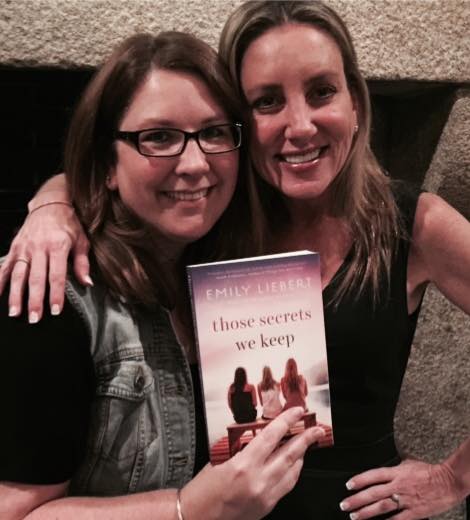 The Baker's Daughter: A Novel by, Sarah McCoy (my book club read for this month)
Summary on Amazon:
In 1945, Elsie Schmidt is a naive teenager, as eager for her first sip of champagne as she is for her first kiss. She and her family have been protected from the worst of the terror and desperation overtaking her country by a high-ranking Nazi who wishes to marry her. So when an escaped Jewish boy arrives on Elsie's doorstep on Christmas Eve, Elsie understands that opening the door would put all she loves in danger.
Sixty years later, in El Paso, Texas, Reba Adams is trying to file a feel-good Christmas piece for the local magazine, and she sits down with the owner of Elsie's German Bakery for what she expects will be an easy interview. But Reba finds herself returning to the bakery again and again, anxious to find the heart of the story—a story that resonates with her own turbulent past. For Elsie, Reba's questions are a stinging reminder of that last bleak year of World War II. As the two women's lives become intertwined, both are forced to confront the uncomfortable truths of the past and seek out the courage to forgive.
Buy on Amazon: The Baker's Daughter: A Novel
I can't wait to get started on this pile of books! I will let you know what I think after I read them. What are you reading this summer?