Disclaimer: This is a sponsored post; however, all opinions are mine and mine alone.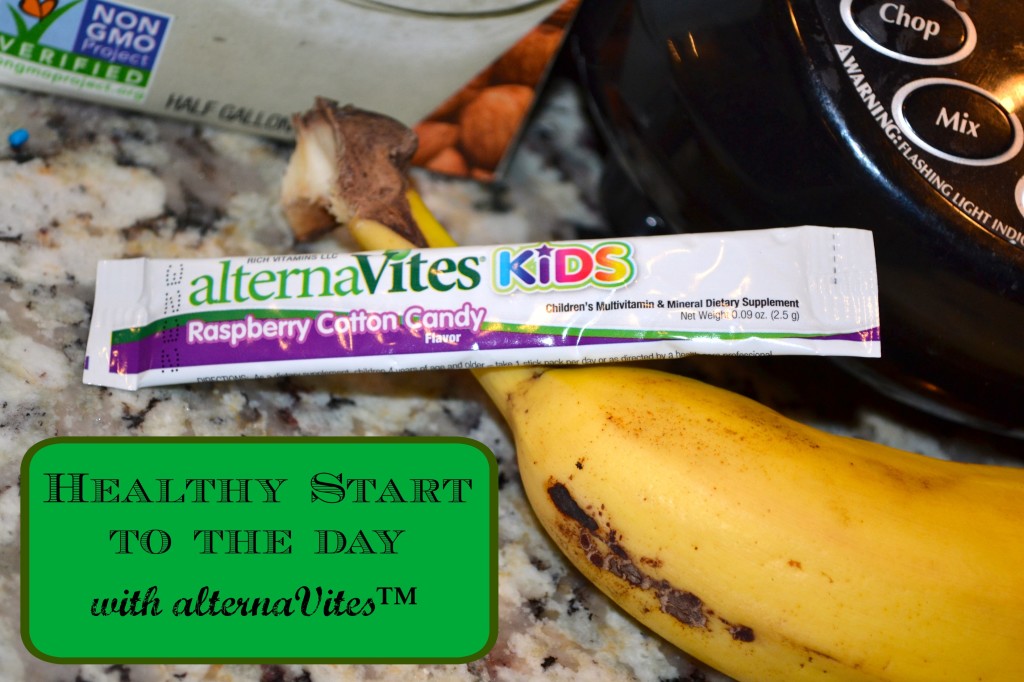 As we just started back to school and getting back into healthier routines, we needed a better way to start the morning. The kids were ecstatic when I told them we could have shakes for breakfast. Who wouldn't want a delicious frozen treat first thing in the morning before school? These shakes are quick and easy to make, and they are packed full of vitamins to keep your little ones healthier for the school day and all year long. Here is the recipe below:
1/2 cup of milk (your choice)
1/4 cup crushed ice cubes
1 ripe banana
1 pack alternaVites Kids® (any flavor)
A couple teaspoons of chocolate syrup (add to taste)
Simply pour all ingredients in and blend for a delicious morning treat!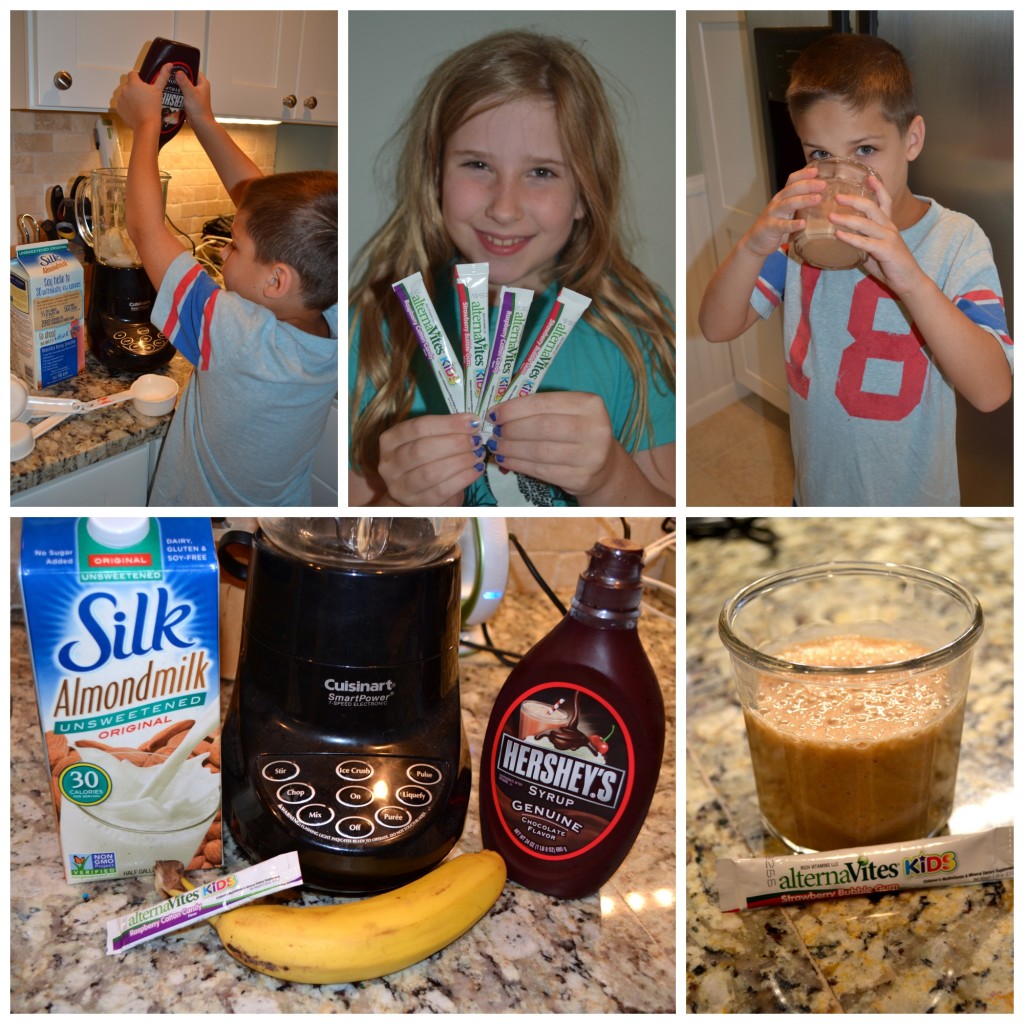 There are many things we love about alternaVites Kids® 
Now that we have discovered alternaVites Kids®, we have traded in our traditional chalky daily vitamin. With this product we can do so many things to get in our daily allotment of vitamins. From adding it to shakes, oatmeal, anything you want to mix it into, as well as just simply placing the powder on the front of your tongue. It's an easy way for kids and adults alike to get in their daily vitamins.
More Information About alternaVites Kids® 
alternaVites Kids® contains 17 essential vitamins and minerals specially formulated for children ages 4 and up. 
Here's why alternaVites Kids® rocks:
The packets are YUMMY! Available in two awesome flavors: strawberry bubble gum and raspberry cotton candy. My kids liked both equally!

They contain 0 grams of sugar; no aspartame or high fructose corn syrup ~ YAY!

Gluten- free product

No artificial sweeteners, colors, flavors, or preservatives

Vegetarian and No GMO ingredients

Contains no egg, milk, peanut, tree nuts, wheat, soy, fish or shellfish

Certified kosher (OU)

One packet per day is all you need

It melts in your mouth ~ YUM!

This one-of-a-kind product has been endorsed by pediatric dentists
Not only do my kids love the alternaVites Kids® packets both in their food and drink, but they also love to taste it directly on their tongues. They think it's like a fun candy treat, but really they are getting in their essential vitamins for the day! As a parent you have to love it that your kids look forward to taking their vitamins.
Also, do you hate taking pills? This is another plus for alternaVites™, which comes in packets for adults too! Some adults don't like to take vitamins because they are usually in pill form, and alternaVites™ is a fun and tasty alternative to a hard to swallow pill. No excuses now; take those vitamins!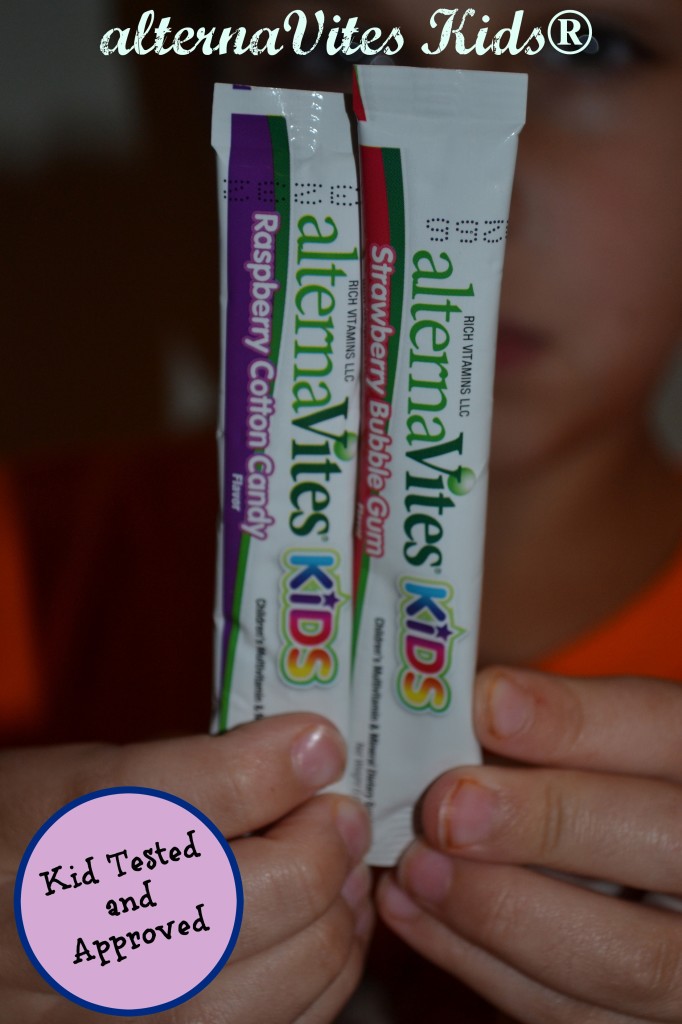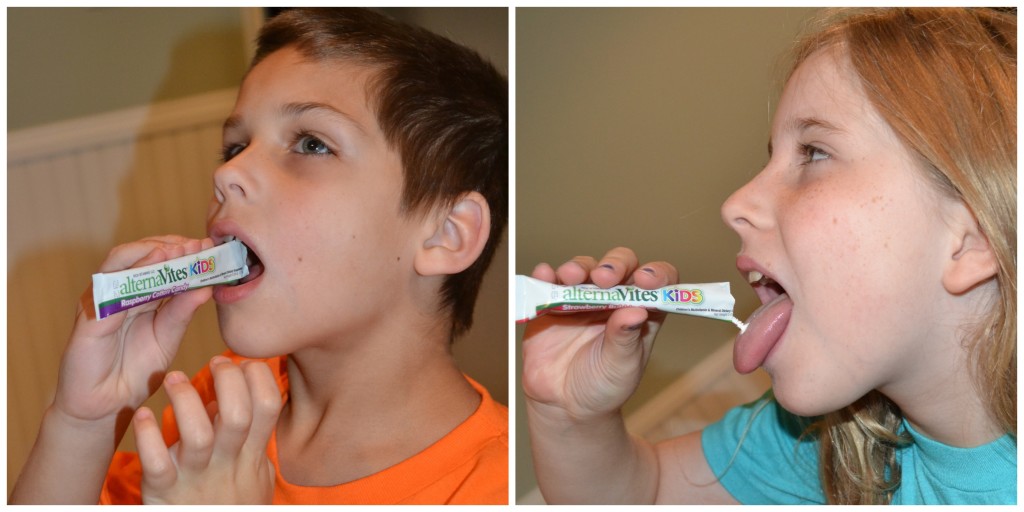 Where can you get alternaVites Kids® and alternaVites™?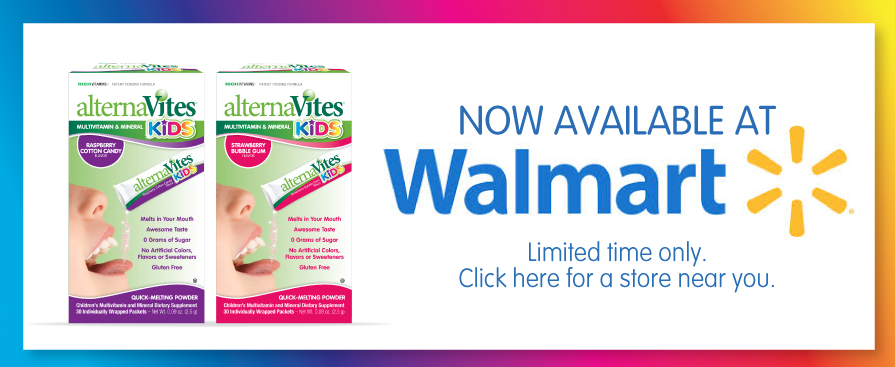 Check out a full list of retailers and a $2 Off Coupon!
How do you give your kids a healthy start to the day?