Disclosure: I was provided with the $20 Starbucks GC to give away to readers. All opinions are mine and mine alone.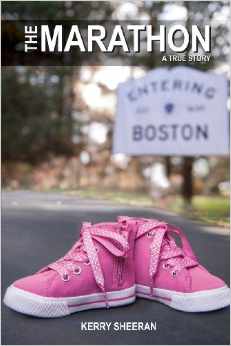 About the Book (The Marathon):
As Tom Sheeran prepares to run the Boston Marathon, he comes across an envelope, stuffed into his bag the morning of the race. Written by his wife, the letter inside matches the course's 26.2 miles with the struggles he and his family have endured during the previous, sometimes heart-breaking, fifteen months. Joining Tom as he tackles the course from Hopkinton to Copley Square, the reader follows the gripping ride of a family's response to life's incredible twists in the road. Uniquely told from both parents' points of view, THE MARATHON follows a couple's attempt to save both their child's life and their dwindling faith.
In THE MARATHON, author Kerry Sheeran courageously reveals the innermost thoughts and fears of parents struggling with experiences far beyond their control. Her true story uncovers the heart and soul behind one of the world's most historic races while beautifully demonstrating the power of inner strength, endurance, and human connection. Honest, humorous and raw, the emotions ring true from the start all the way through to an ending no one will predict. Of broad appeal to parents, athletes, medical professionals, and families in search of healing.
Author Biography: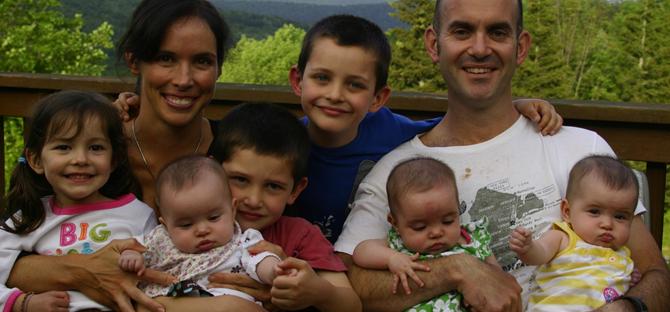 Kerry Sullivan Sheeran was born and raised in Wyckoff, New Jersey. She is a graduate of Villanova University with a BA in English, and a former marketing/sales executive at Money Magazine and The Wall Street Journal International. Now married and the mother of six, her life experiences have allowed her to connect with many mothers and fathers who have suffered the illness of a child. Her support of patient advocacy and the advancement of prenatal & neonatal care is reflected in her work. Available for purchase on Amazon.com, or for download on Kindle, Nook, iTunes and Kobo. Signed copies for sale at Symposium Books at Dave's Plaza in EG, at Blue Hydrangea in Wickford, The Concord Bookshop in and Willow Books in MA. A portion of the proceeds from the sale of THE MARATHON will directly benefit prenatal & neonatal research and care at Boston Children's Hospital.
Make sure to check out the author on her site, visit her Facebook page, and purchase her book on Amazon! 
Kerry will also be doing a reading/book signing event at Symposium Books (in Dave's Plaza in East Greenwich, RI) on Thursday May 1, 2014 from 5pm-7pm.  
The Giveaway:
For this giveaway, all you need to do is fill out the easy Rafflecopter below! The winner will receive a $20 Starbucks Gift Card and a signed copy of The Marathon. Giveaway is for people 18 and older and U.S. ONLY! Giveaway ends April 28th at 11:59pm. GOOD LUCK! NO MANDATORY ENTRIES! Enter as many or as little as you wish! The more you enter the better chances at winning!
a Rafflecopter giveaway