Disclaimer: This post is written as part of my Hexbug Ambassadorship; however, all opinions are mine and mine alone. No compensation was given.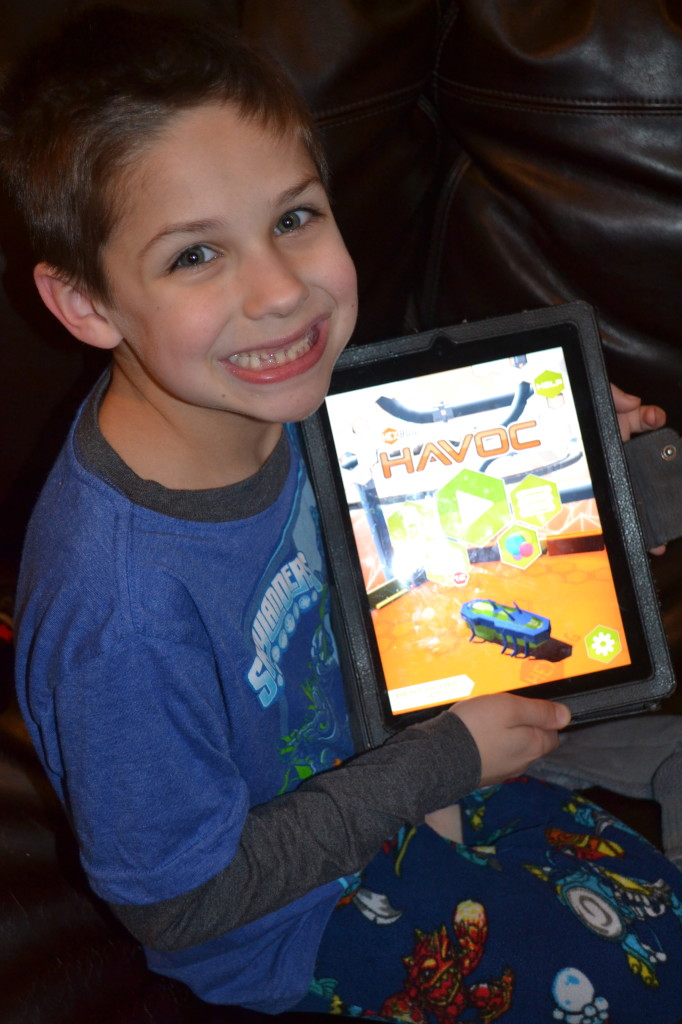 What could be better for my kids, but a new app and one about Hexbugs? That's combining two of their favorite things. My kids were so excited when I told them they could download Hexbug Havoc from the App Store on their iPad and iPod for FREE. It's nice for them to mix things up and try new fun apps. You can play this game just as you are the new Hexbug Nano V2 (which my kids have in real life and love)!
More About the App (from iTunes):
You can race, battle and switch as you navigate your way through this game. Just like the real Hexbugs you can choose your track, battle other bugs in your way, and race past obstacles.
Features (from iTunes):
A fun and original game experience featuring:
•Fun, fast paced combat racing action
•Intuitive swipe and tap controls
•Unique race track interaction with surprises at every turn
•Rewarding missions to level up and explore new tracks
•Unlock new track pieces, power-ups and Nanos
•Swarming robotic critters: build your ultimate HEXBUG collection 
•Challenge your Game Center friends and post to Facebook
This game can be downloaded and played on: iPhone (4 or later), iPad (2 or later) and iPad Mini, and iPod Touch (4 or later).
My kids give this app their stamp of approval and said, "It's fun and we keep trying to get better at it to go further!" Download it HERE!
Make sure to check out Hexbug on Facebook and Twitter!
Check out Drew in action: