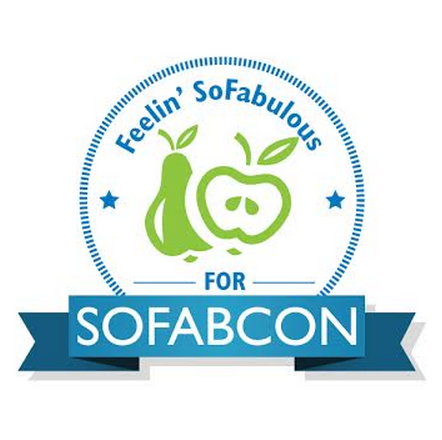 Well, it's finally approaching….SoFabCon! It will be here before we know it. How did I do with my SoFabulous Challenge? Well, not so great. My medical issues got the best of me these past few months, but I am not throwing in the towel by any means. I know I need to continue to work on getting healthier for myself and my family. I want to be around for my kiddos. So, here is where I am at with everything:
Medical Issues
I had my neck MRI just a couple of weeks ago. It was a bit scary…not going to lie. I did not like going into that machine, and I basically had to Jedi mind trick myself to get through it. I find out the results at the Orthopedic Surgeon on April 29th! Hopefully I will get some answers. I do not love the pain I am in. The really thing that only works for me right now is oral steroids. I can only take those on some occasions (like when I travel). The only other way to keep the pain down is with Advil and hot baths, as well as weekly PT sessions. I have good days and bad days. I recently tried walking around the neighborhood for 30 minutes for some exercise and I was hurting the next day. I'll keep trying though! 
More SoFabulousness
Last month I got my hair highlighted to make myself feel better, and this month I got new glasses (after going 4 years without an appointment). They look super fabulous and I can see better. So, at least I can go to SoFabCon with my new hairdo and glasses. I just won't be physically feeling SoFabulous, but that's just the way it is right now. I am still looking forward to seeing my colleagues and blogger friends! I will have fun, learn, and most likely be on steroids so I can survive! I also have some fun new pajamas to sport, and I am ready to have a blast!  
Check Out My Fellow SoFabulous Friends Below: