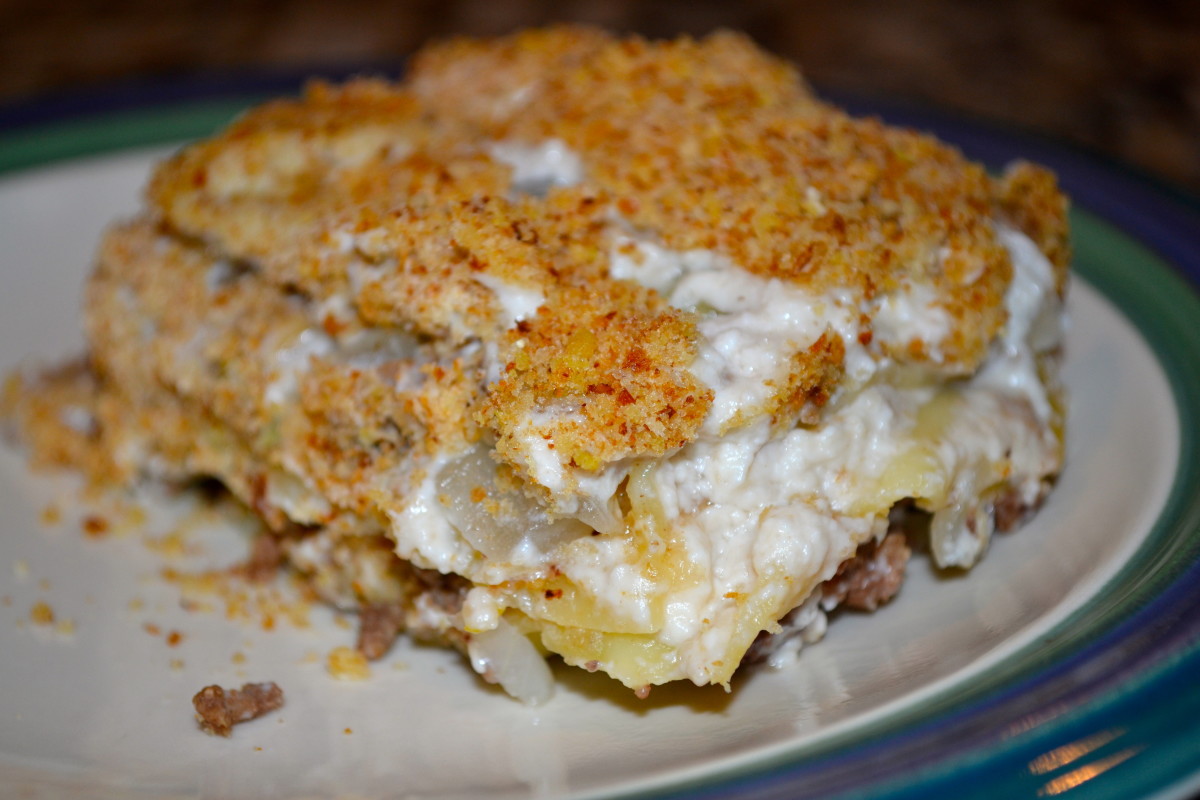 Beef Stroganoff Lasagne with Hood Sour Cream #Sponsored
I participated in a campaign on behalf of Mom Central Consulting for Hood. I received product samples to facilitate my review and a promotional item as a thank you for participating.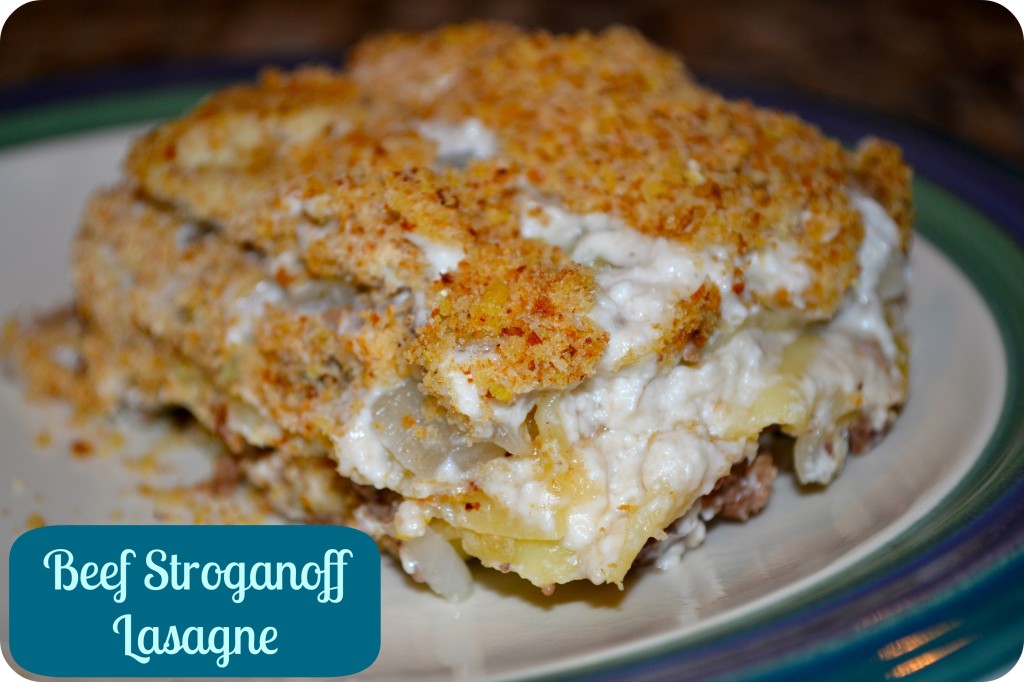 During the winter months in New England, it's always nice to warm up with a great comfort meal on those chilly nights. When I think of comfort foods, I think of dishes my mom made for us growing up. Beef Stroganoff was one of my very favorite meals my mom would cook. I think we probably had it at least once a month. Now that I have kids of my own, I like to provide them with warm savory dishes for dinner that they will remember when reminiscing about their childhood. I decided to put a little spin on my mother's Beef Stroganoff recipe and create a Beef Stroganoff Lasagne using Hood Sour Cream. My husband cooks often, so he decided to help prepare the meal with our 9-year old daughter who has been very interested in learning about cooking and baking recently. Here's the recipe we created together:
Beef Stroganoff Lasagne
Recipe type:
Dinner Recipe
Prep time:
Cook time:
Total time:
This easy Beef Stroganoff Lasagne is a delicious and simple recipe to create a deconstructed beef stroganoff perfect for the entire family.
Ingredients
16 oz. Hood Light Sour Cream
26 oz. Cream of Mushroom Soup
8 oz. Canned Mushroom Stems and Pieces
½ Large Onion
2 Garlic Cloves
2 lbs. of Premium Lean Ground Beef
1 Pack of Oven Ready Lasagne Noodles
Bread Crumbs, Plain
Salt
Pepper
Instructions
Preheat oven to 350 degrees
Start browning ground beef
Add in 2 cloves of diced garlic
Finish browning with the garlic
Salt and Pepper meat to taste
Grill onions and mushrooms in separate pan
Combine Hood Light Sour Cream and Cream of Mushroom Soup in bowl
Once all components are ready get a 13X9 inch baking dish
Spread ¼ cup Hood Sour Cream and Mushroom Mix to the bottom of the dish
Layer one set of Lasagne noodles on top of the mix
Layer ground beef and garlic mix on top
Next, layer mushroom and onion mix on top of the meat
Add another layer of Lasagne noodles
Spread 1 cup of Hood Sour Cream and Mushroom Mix on top
Sprinkle ⅓ cup Bread Crumbs as a layer
Layer ground beef and garlic mix on top
Next, layer mushroom and onion mix on top of the meat
Add another layer of Lasagne noodles
Top with remaining Hood Sour Cream and Mushroom Mix
Sprinkle bread crumbs on top
Bake for 30 minutes covered with foil
Uncover for the final 15 minutes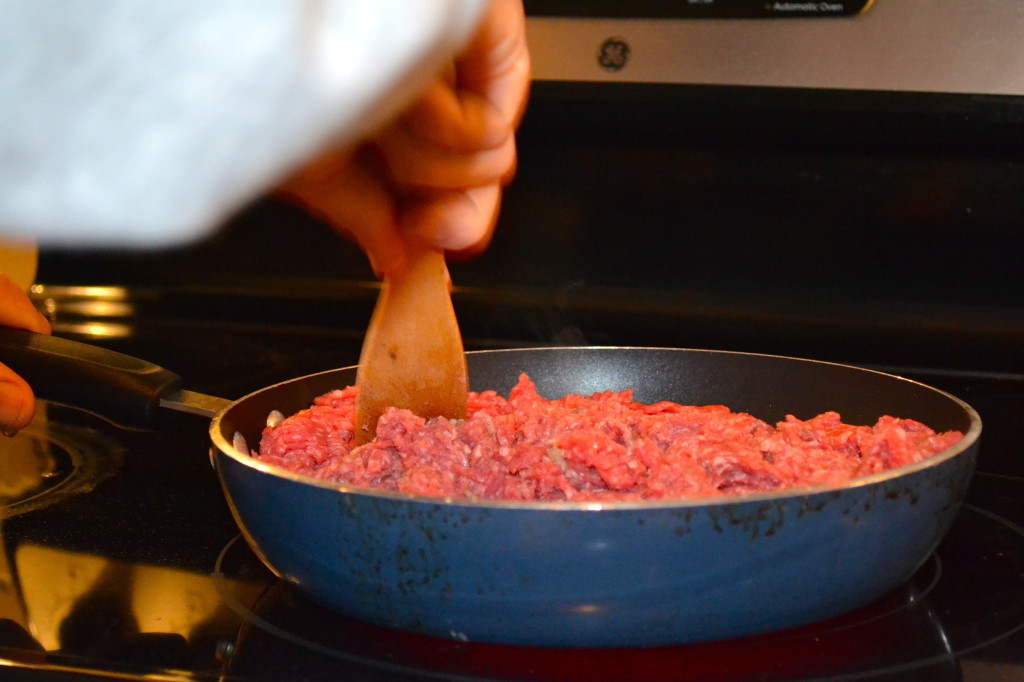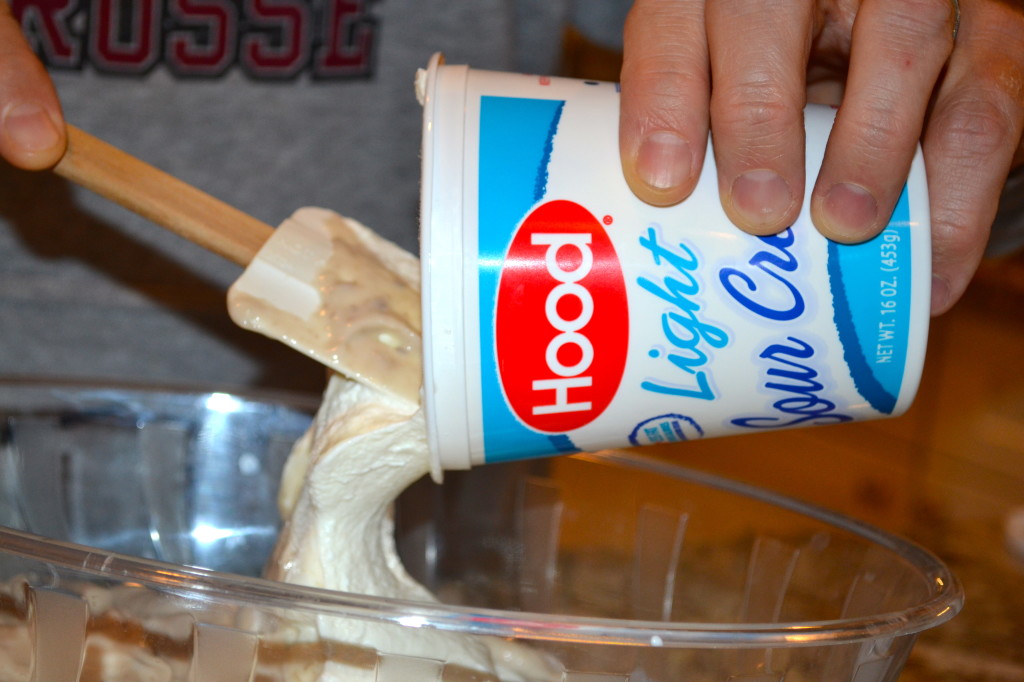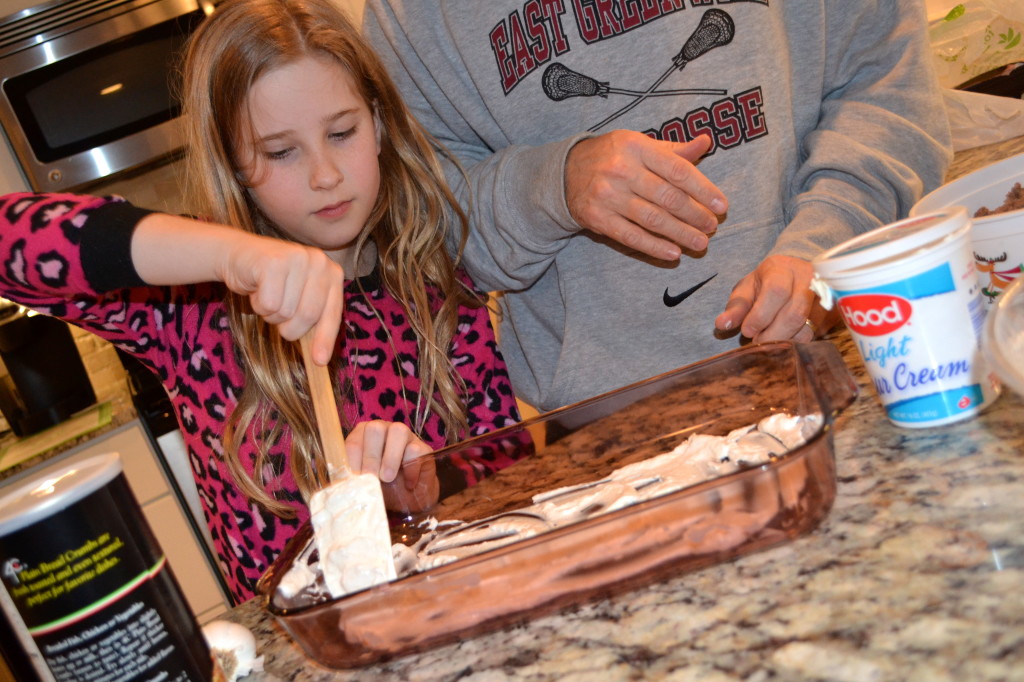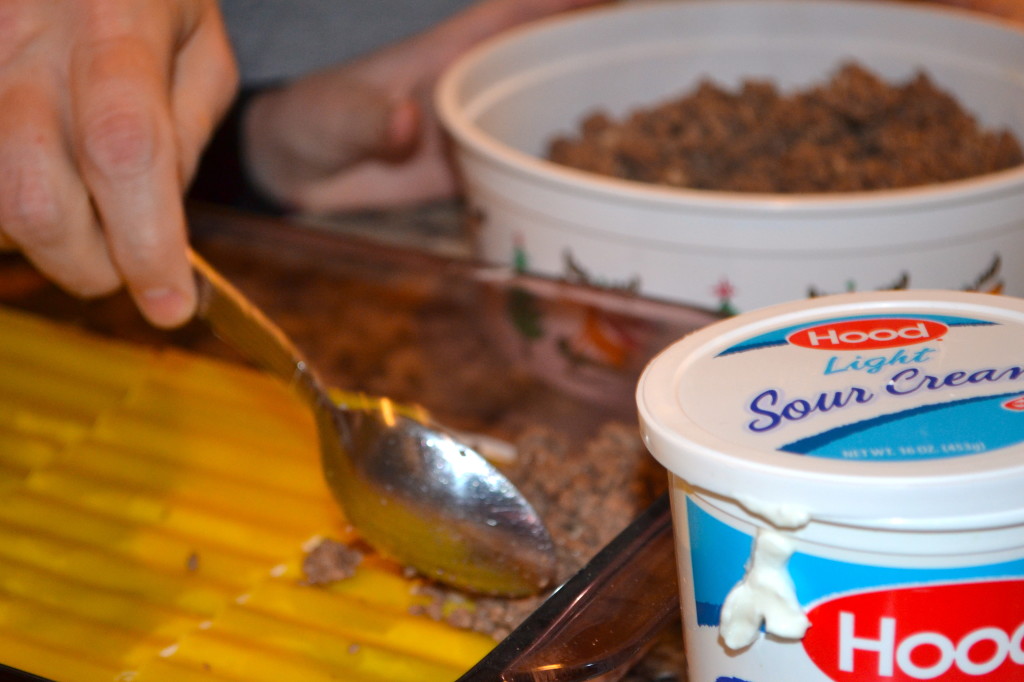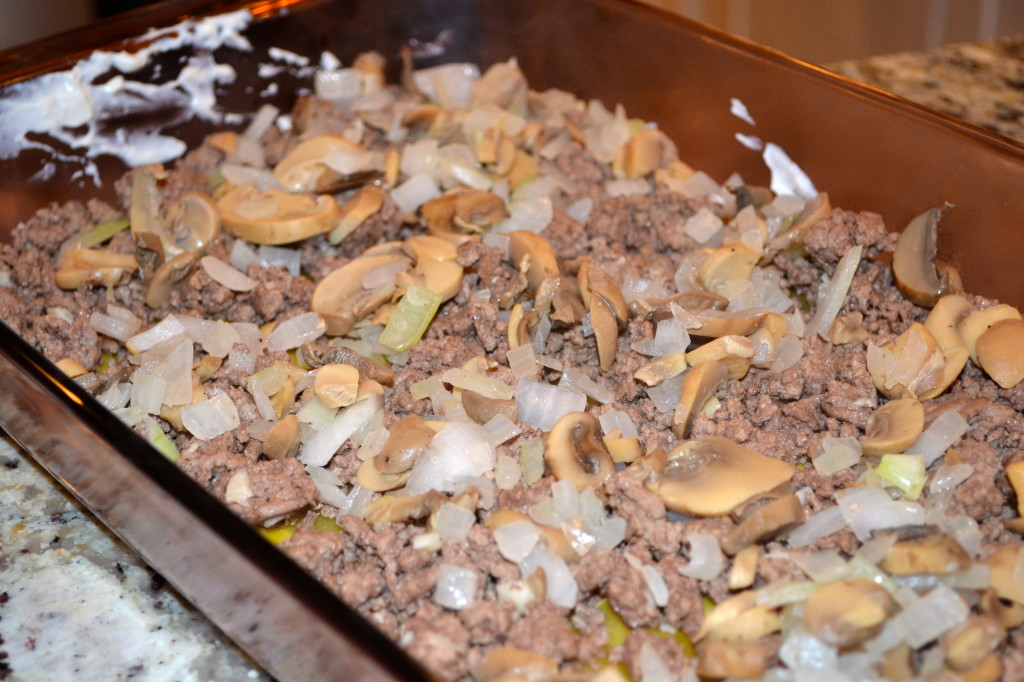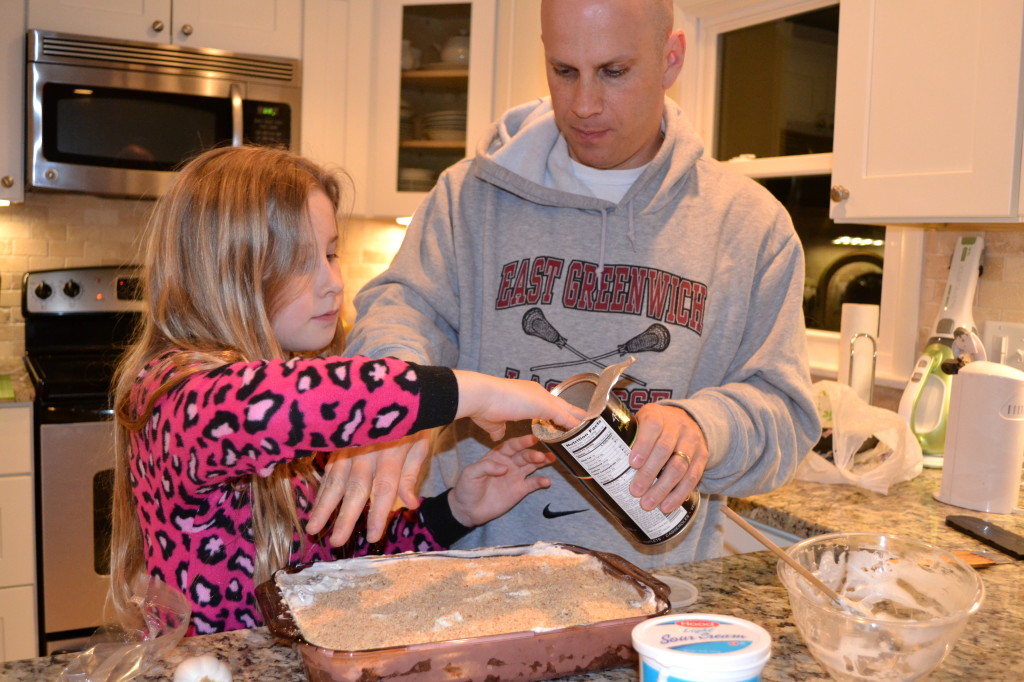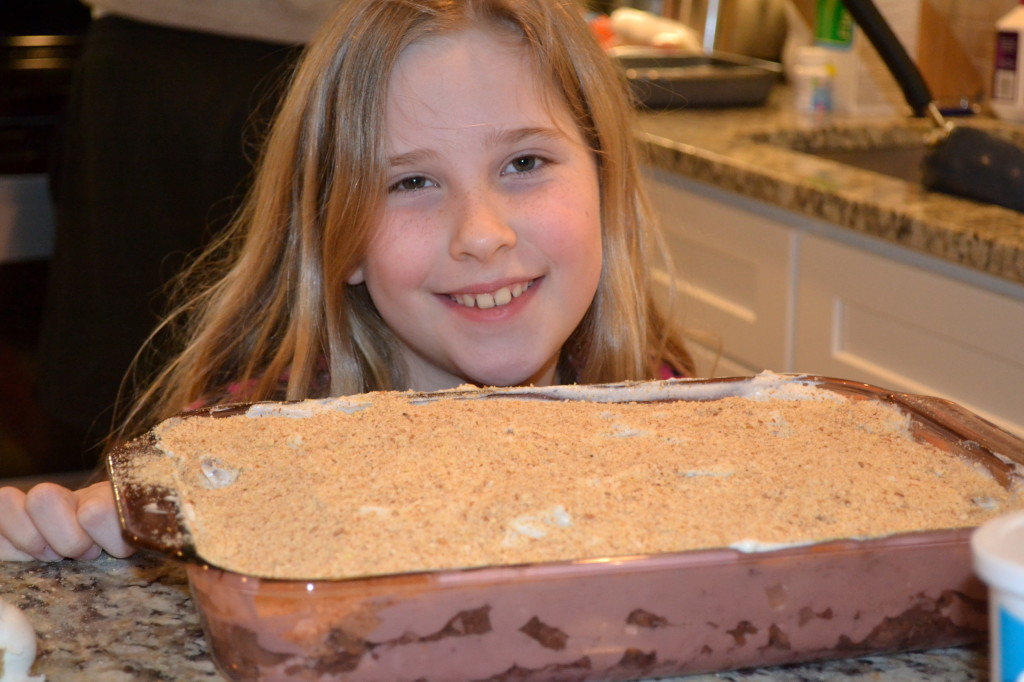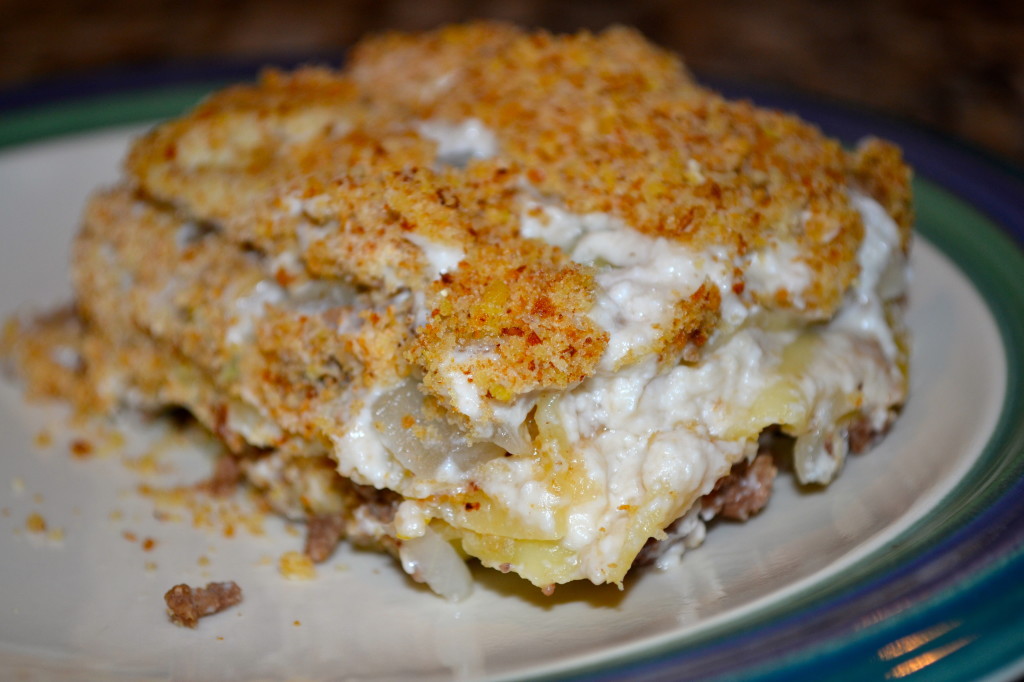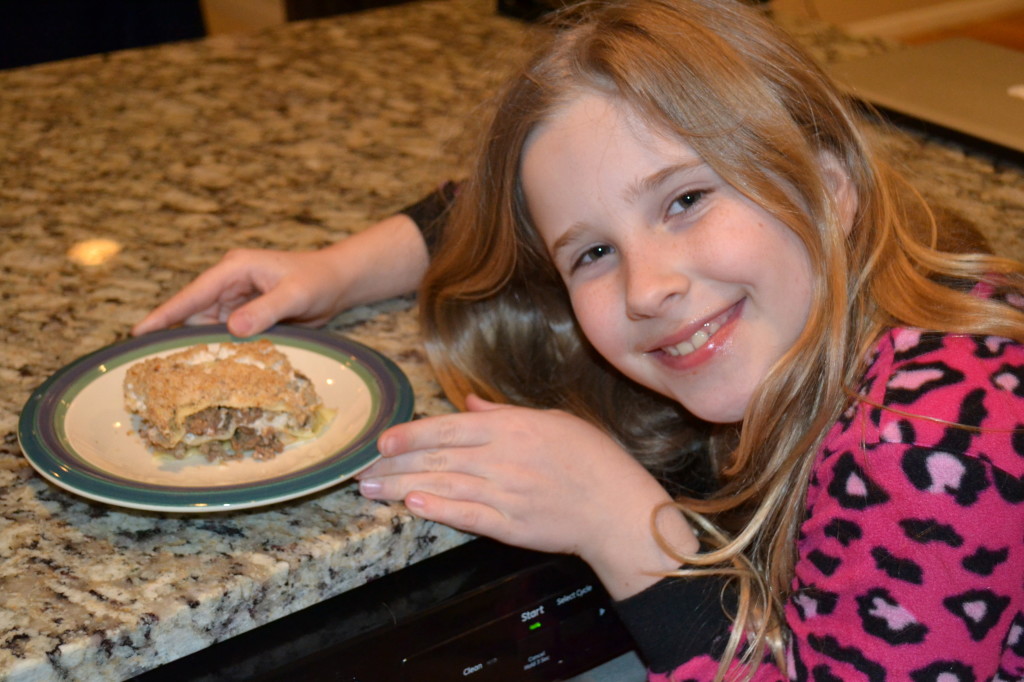 It's so fun involving the family in cooking. I love that my daughter is interested in helping out in the kitchen, and cooking helps kids with learning to follow directions, reading, measuring, etc. Kids are also more likely to try new foods when they feel invested in the meal. Helping to set the table, prep the food, and cook the food, helps kids feel a part of meal time in a whole new way. 
We love using Hood Sour Cream products in our cooking and baking. This company was founded in 1846 in Charlestown, Massachusetts. Being a New Englander, we love using products from our region. Hood products regularly rank amongst the top branded dairy products in New England. This includes their milk, cream, ice cream, cottage cheese and sour cream products. It's known in New England that, "ALWAYS GOOD. ALWAYS HOOD." Families have been sharing meals with Hood Sour Cream for over 160 years. No reason to switch when you're cooking and baking with the best! I usually use the Hood Light Sour Cream which has 50% less fat and 1/3 fewer calories compared to regular sour cream. We love it! You can follow Hood on Facebook for more information about their company and products.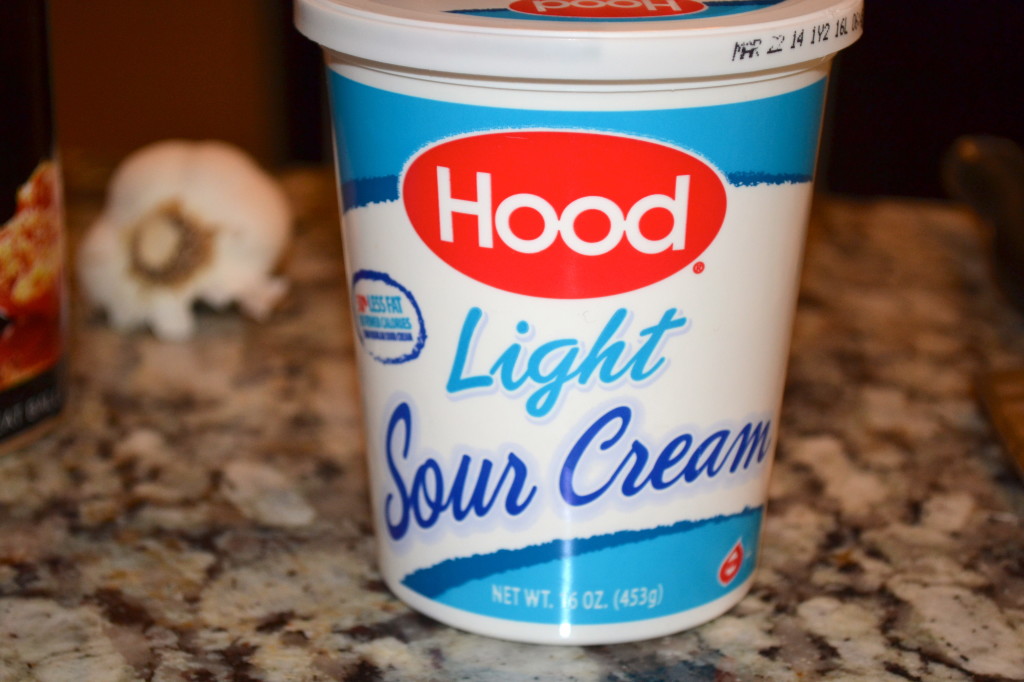 Not only did we use the delicious Hood Light Sour Cream in our comfort food meal, but we also made another comfort food staple in our household…..Sour Cream Chocolate Chip Pound Cake. YUM! Make sure to check out that family recipe as well.