Disclaimer: I received a copy of this book and small compensation for this review; however, all opinions are mine and mine alone.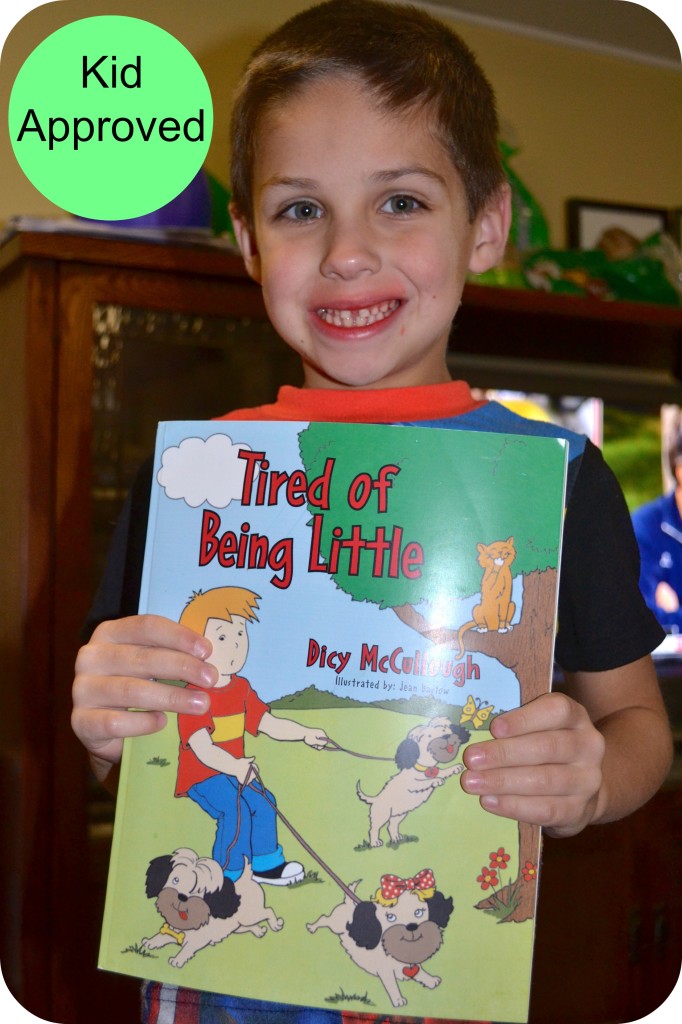 As you've read in previous book reviews (Tired of Being a Bully, Tired of Being Different, Tired of My Bath, Tired of School), you know that I love books written by Dicy McCullough. I'm excited to say that we just added a new book to our collection! It's called Tired of Being Little. You can order it for yourself on Amazon or from Dicy's site. I'm sure you know if you've read any of my reviews, that the thing I love most about Dicy's books is the fact they always teach a lesson. She lets kids know it's okay to be different, that school can be fun, and keeping clean is not so bad! This book teaches an important lesson as well; being little is not all bad.
This comes at the perfect time, because my 6 year old son is seeing that his 9 year old sister is getting to do some things that he is not allowed to do yet. And my 9 year old daughter think she's already a teenager as well. My husband and I keep trying to tell them that being an adult has many responsibilities and that they need to enjoy being little! My son can now read fairly well, and he was able to read most of the words in this book aloud to us. After he read it he said, "I know! I like being little!" Although I'm sure he still wants his bedtime changed to later.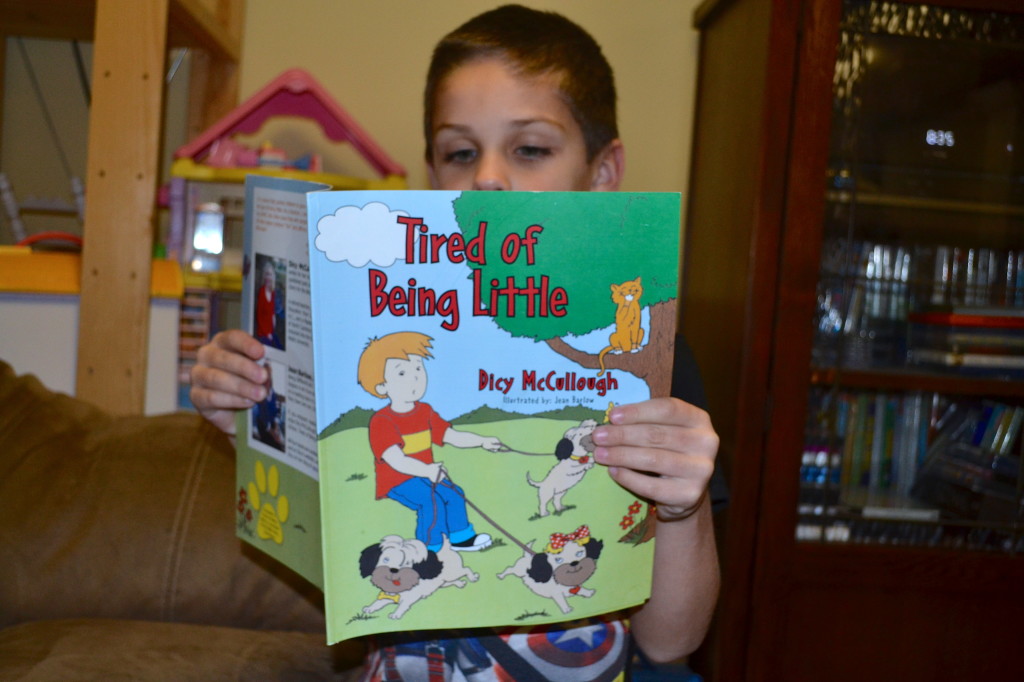 This book has the same cast of characters as all of her books. I love that, because we can really see John Allen grow and learn about life. Dicy's illustrations are very cute and go well with each storyline she tells. I will say this one seems like a great one for the holidays, because there is a slight religious aspect to it. If you have kids that just want to grow up too fast, then definitely check out Tired of Being Little by, Dicy McCullough and open up the conversations with your kids about enjoying their childhood. 
Each one of Dicy's books has games and puzzles to go with them! How fun is that? This is a great resource for teachers to use in the classroom for character education, as well as parents to use with their kids!
Giveaway: This giveaway is for a $10 Amazon Gift Card and signed book, Tired of Being Little by, Dicy McCullough. To win, just fill out the easy Rafflecopter below. You must be 18 or older and in the US to win. This giveaway is in no way associated with Facebook. Giveaway ends November 25th, 2013 at 11:59pm. No mandatory entries! Just enter the ones you want! The more you enter the more chances you have! Good luck! 
a Rafflecopter giveaway