Disclaimer: I received these video for review purposes; however, all opinions are mine and mine alone.
We LOVE Disney movies in our house! Pretty much anything Disney and we are in! Movies are always a great idea for holiday gifts! They make the perfect stocking stuffer, exchange gift because they are reasonably priced, or a wonderful gift to ship to others! Two favorites we have that just recently came out are Peter Pan: Return to Neverland and The Many Adventures of Winnie The Pooh.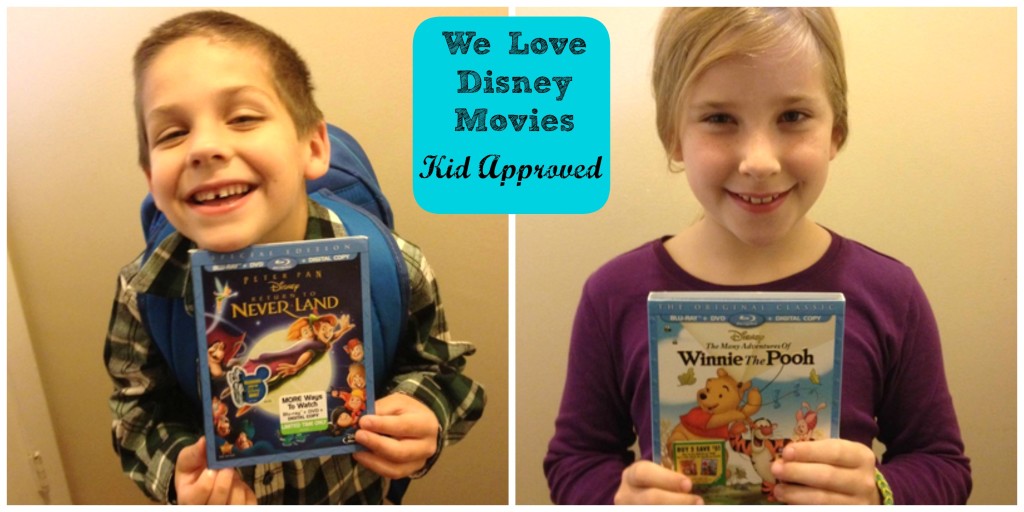 Both these classics are perfect for anyone any age or gender! Adults even love them! Make sure to check them out and add them to your holiday shopping list! Here is some info for you about these two great flicks!!!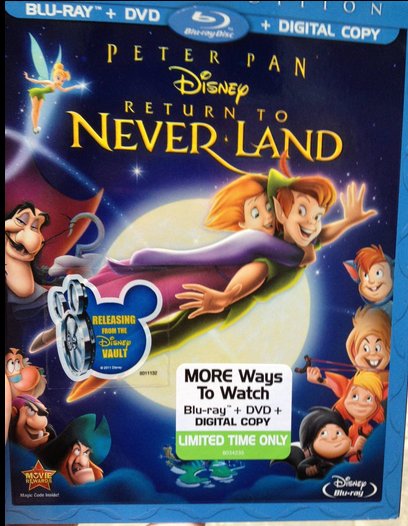 PR Description: 
Let your imagination soar as your favorite characters from Peter Pan, Disney's classic adventure, return to Never Land! Now, for the first time through the magic of Blu-ray, experience all the thrilling action with digitally restored picture and spine-tingling high-definition sound!
Wendy's very practical and no-nonsense daughter, Jane, begins the adventure of a lifetime when the infamous Captain Hook whisks her away to the enchanted island of Never Land. It's up to Peter Pan, Tinker Bell and the Lost Boys to help Jane believe in faith, trust and pixie dust. With the first-ever Lost Girl at his side, will Peter Pan finally defeat Hook and his swashbuckling band of pirates?
Share the power of believing with your family in Return To Never Land—now more spectacular than ever on Disney Blu-ray!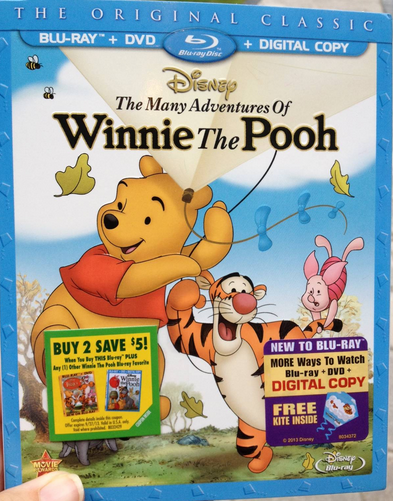 PR Description:
Experience the very first time Tigger "pounces" Pooh; laugh out loud when Pooh's rumbly tumbly gets him stuck in a hilariously sticky situation… All your favorite Hundred Acre Wood characters come alive in this timeless motion picture overflowing with rich animation, masterful storytelling and unforgettable songs.
 Stuffed with extraordinary bonus features including the beloved theatrical short film "A Day For Eeyore," five "Mini Adventures Of Winnie The Pooh" shorts, Disney's groundbreaking "Intermission" activity and much more, The Many Adventures Of Winnie The Pooh: The Original Classic will make fans of all ages shout "Hip Hip Pooh-Ray!"
Stay connected with Pooh, Tigger and the rest of the Hundred Acre Wood friends:
·       "Like the Facebook page at http://www.facebook.com/WinnieThePooh
·       Visit the website at disneybluray.com
·       Follow on Twitter at @DisneyPictures
Don't miss out on getting these great movies for your friends and family this holiday season!