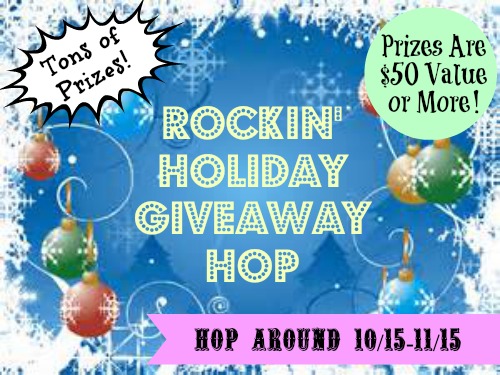 A few AWESOME bloggers are running giveaways for some great gifts that would come in handy this holiday season! Make sure to check them ALL out on the Linky below! Great prizes to enter to win at all over $50 value a piece!!! Spend your night entering FABULOUS giveaways! Many chances to WIN!!!
The giveaway from Mama Luvs Books includes some fun things for kids that love technology!!! Check out all the cool items below that you will win! All of these are in ONE BUNDLE, so winner takes all!
Techie Prize #1: Leap Frog Explorer Learning Game ~ Disney's Brave ($24.99) For ages 5-8 years (K-2nd Grade)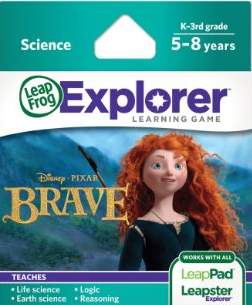 Credit: Amazon.com
Description from Amazon.com: 
Discover 100+ facts about plants and animals and use what you know to make predictions about habitats and life cycles

Embark on 15 unique quests and explore a natural world with flora and fauna native to Merida?s forest!

Play target practice with physics concepts; Take a crash course in force and gravity, then experiment for yourself by letting your arrows fly!

Teaches life science, earth science, logic and reasoning; Appropriate for children ages 5 to 8 years (grades K to 2)

Works with all LeapPad learning tablets, LeapsterGS and Leapster Explorer (sold separately); Internet connection may be required for cartridge
Techie Prize #2: The Smurfs 2 Nintendo Wii U Game ($39.99)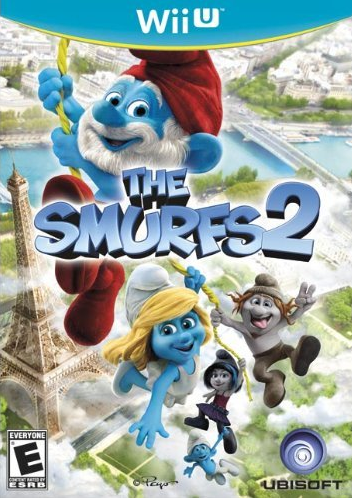 Credit: Amazon.com
Description from Amazon.com:
Four-Player Co-op: Play with four players on the screen simultaneously. Jump in and jump out seamlessly.

Play as Your Favorite Smurf: Become your favorite Smurf to help bring Smurfette home!

The Right Smurf for the Right Job: Mix and match the Smurfs you play as – Papa can freeze enemies with his magical potions and Vanity can strike a pose to become a temporary platform to reach new heights!

Six Worlds to Explore: From the Enchanted Forest to the Spooky Woods, through the streets of New York, to the majestic city of Paris, and everywhere in between.

Only on Wii U: Add a fifth, exclusive Smurf – Clockwork Smurf – to the mix via the Wii U GamePad.
Techie Prize #3: Hexbug Nano V2 Bug Single Pack (colors vary) ~ ($16.99)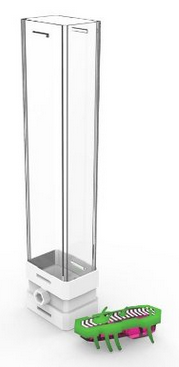 Credit: Amazon.com
Description from Amazon.com:
The Nano V2 isan evolved Nano, sporting a new look, with three rubber spikes on its back

Uses the physics of vibration to scurry up through multiple levels of tubes

The Nano V2 will even flip to its feet when landing on its back on an open flat surface.
TOTAL PRIZE BUNDLE is valued at $81.97!!! What a deal!! Keep them all for your kids or give them out as gifts! 
What Can You Do To Enter?
It's EASY to enter! Just fill out the Rafflecopter below! Winner must be U.S. ONLY and 18 and older. The winner will be chosen at 11:59pm on November 15, 2013. Prize will be awarded and mailed from Mama Luvs Books. This giveaway is in no way associated with Facebook. There are no mandatory entries.
DON'T FORGET TO ENTER THESE OTHER GREAT GIVEAWAYS BELOW!!!!!