I participated in a campaign on behalf of Mom Central Consulting for belVita. I received product samples to facilitate my review and a promotional item as a thank you for participating.
We are starting back to school this week! I can't believe summer went by so fast. With my busy work-at-home schedule, it is really hard to get a nutritious breakfast on the table in the mornings. Especially a breakfast that the kids like and will eat! I was so excited to find the belVita Soft Baked Breakfast Biscuits. They are so tasty for both mom and the kids! I usually need to grab a quick breakfast for myself, and with the 20% daily value of fiber and the 11 grams of whole grain per 50 gram serving, this makes for a breakfast with a good source of energy to get my day going. I also love that there is no high fructose corn syrup, no partially hydrogenated oil, and no artificial colors, flavors or sweeteners. It's just pure goodness, filling, and tastes delicious. Also, it's something that I don't mind the kids eating too!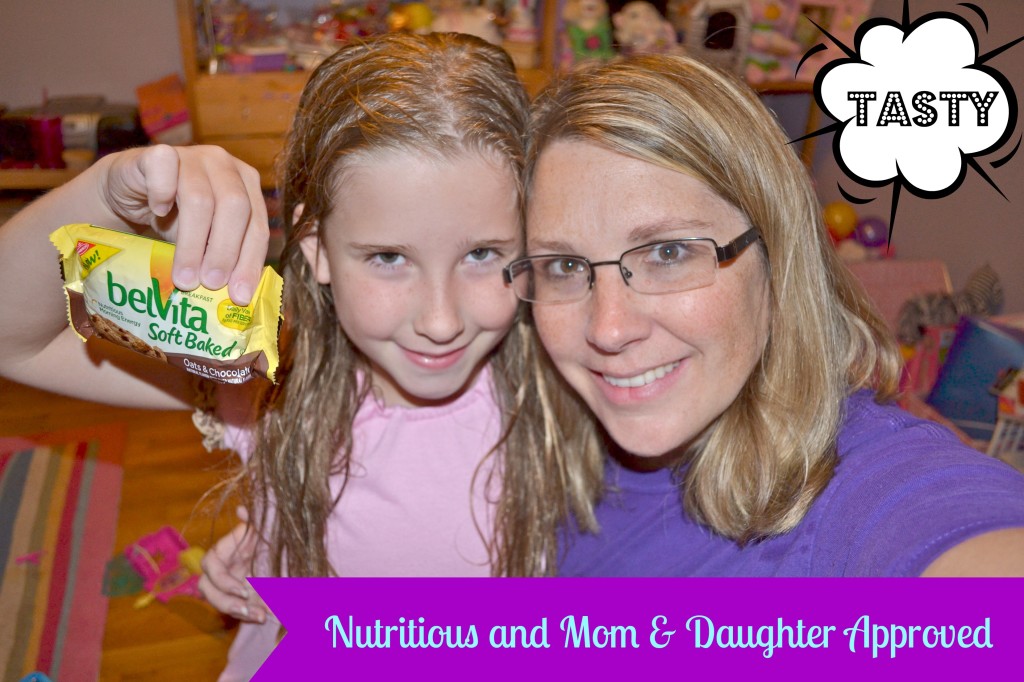 We have tried the NEW Mixed Berry and Oats & Chocolate. Our favorite so far is the Oats & Chocolate! These biscuits are soft, chewy, and so flavorful. You can taste the oats with almost a brown-sugar hint, and of course the chocolatey morsels. Simply delightful! As you can see in the photo below, you can almost see the flavors!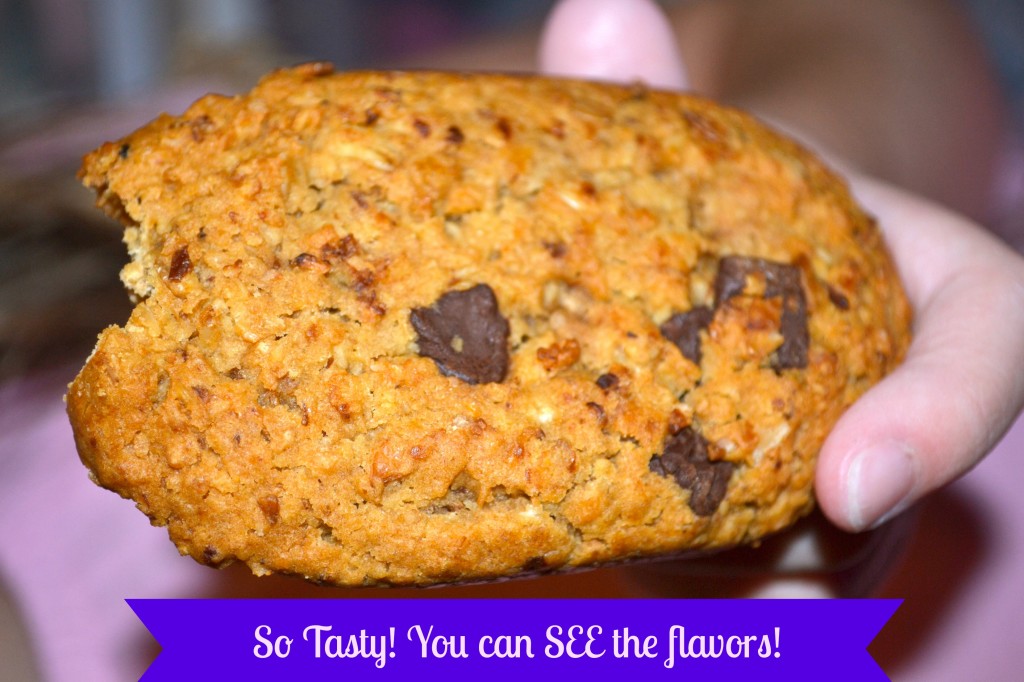 I'm glad we are getting the kids off on the right foot by having a quick and nutritious breakfast ready for them as school is beginning. As a former teacher, I know how important it is for kids to eat breakfast before going to school. It gives their brain that boost it needs to learn properly, and with the hectic schedules we lead these days as working parents finding something quick and nutritious can be very challenging. I must say, I also need that boost to get working and be productive! belVita Soft Baked Breakfast Biscuits are great for the entire family!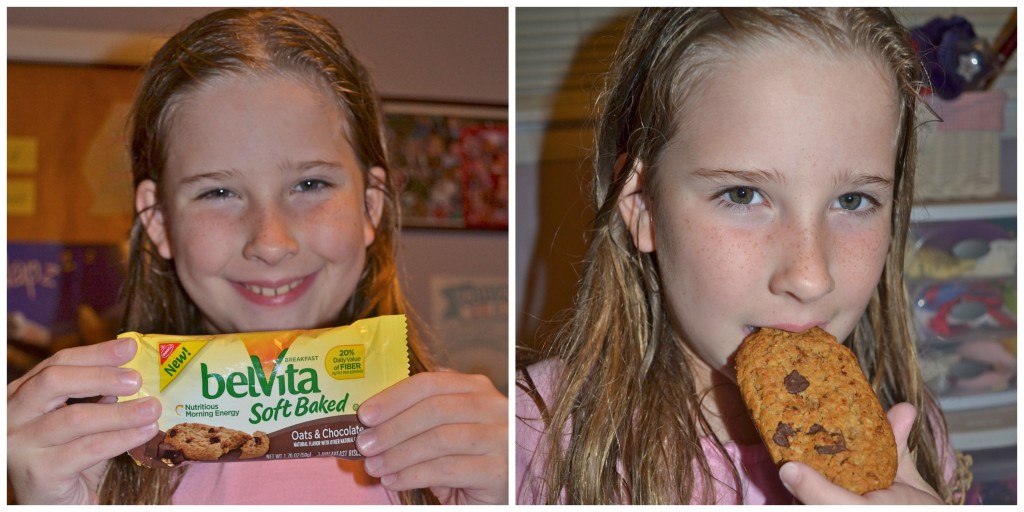 You can find these in the cookie/cracker aisles of your retail stores. Make sure to look for them today! Also, make sure to check out belVita on Facebook and Twitter for more product information and updates.
Also, belVita has partnered with Lifestyle Mom, Dana Hilmer, to provide us with tips to ease stress as we enter Back to School season. Here are three tips that are my absolute favorites:
Be sure to keep healthy snacks in the kitchen for after-school snacking.  Nuts, crackers and fruit are great to give kids right when they walk in the door to keep them from grazing on unhealthy snacks, or spoiling their appetites for dinner.

Start a to-do list with three sections: the priority of the day for yourself, the priority of the day for your family and the priority of the day for your work.  Start with these items, and only move on to other less important items once they're done.

Give yourself the freedom to say no without guilt. Activities or commitments that may not be right for your family are okay to decline. Saying NO gives you the permission to say YES to things that are important to you. 
What tips do you have for Easing Stress during the Busy Back-to-School Season? One of mine is to find nutritious breakfast items to keep in the pantry for the entire family that are great and convenient for busy mornings, just like the belVita Soft Baked Breakfast Biscuits! I would love to hear your tips!