I participated in a campaign on behalf of Mom Central Consulting for Kohl's. I received a promotional item as a thank you for participating.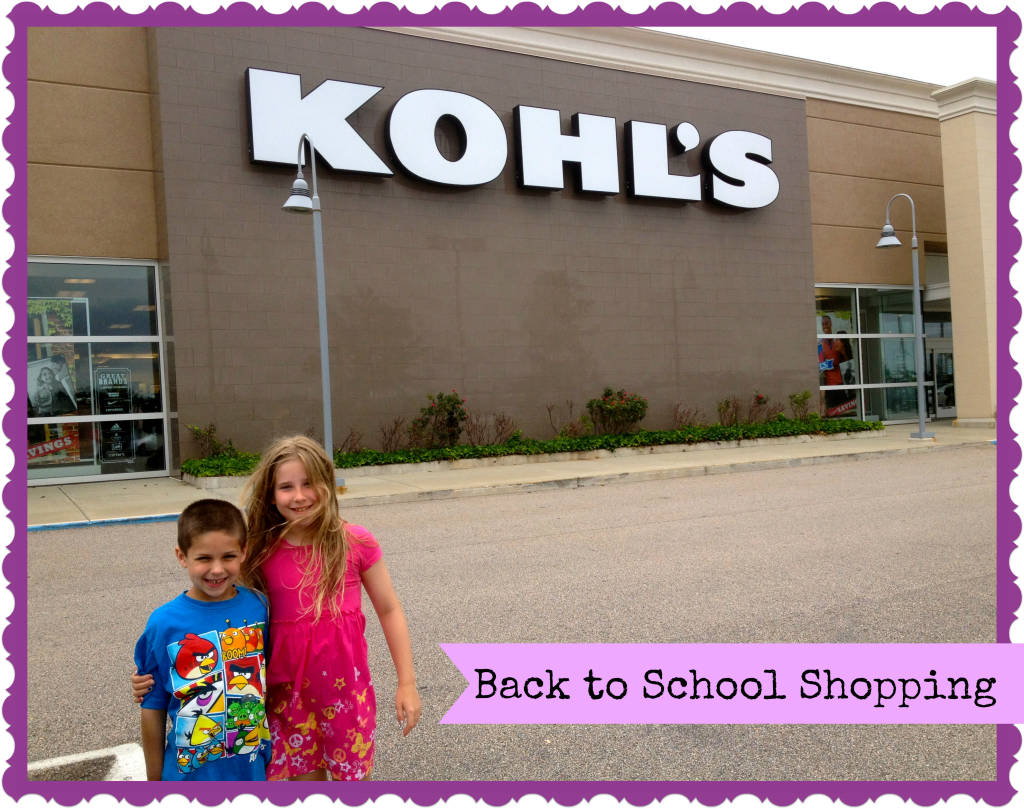 I told you about a week ago that I needed to get the kids ready for school. We start back on August 28th, and the kids definitely needed some new clothes for the school year. Where can I go to get everything I need for the kids for back-to-school? That would be Kohl's, my one stop shop! We needed first day of school outfits, which is a tradition in our family. Getting a new outfit that will be worn the first time on the first day of school! It gives the kids something to be excited about and feel confident in on a day when the nerves are kicking in. My kids get nervous meeting their teachers for the first time and seeing who is in their class. Our first day of school outfits gives them something else to think about on that dreaded first day of school.
As I told you in my previous post about Kohl's, there are many reasons why I love shopping there! I always find things I love, they have great brands and quality of clothes, I get to use my coupons I get in the mail and my Kohl's Cash, and they have everything from clothes to accessories to toys to home products! This store truly has everything I need with great prices and fabulous deals.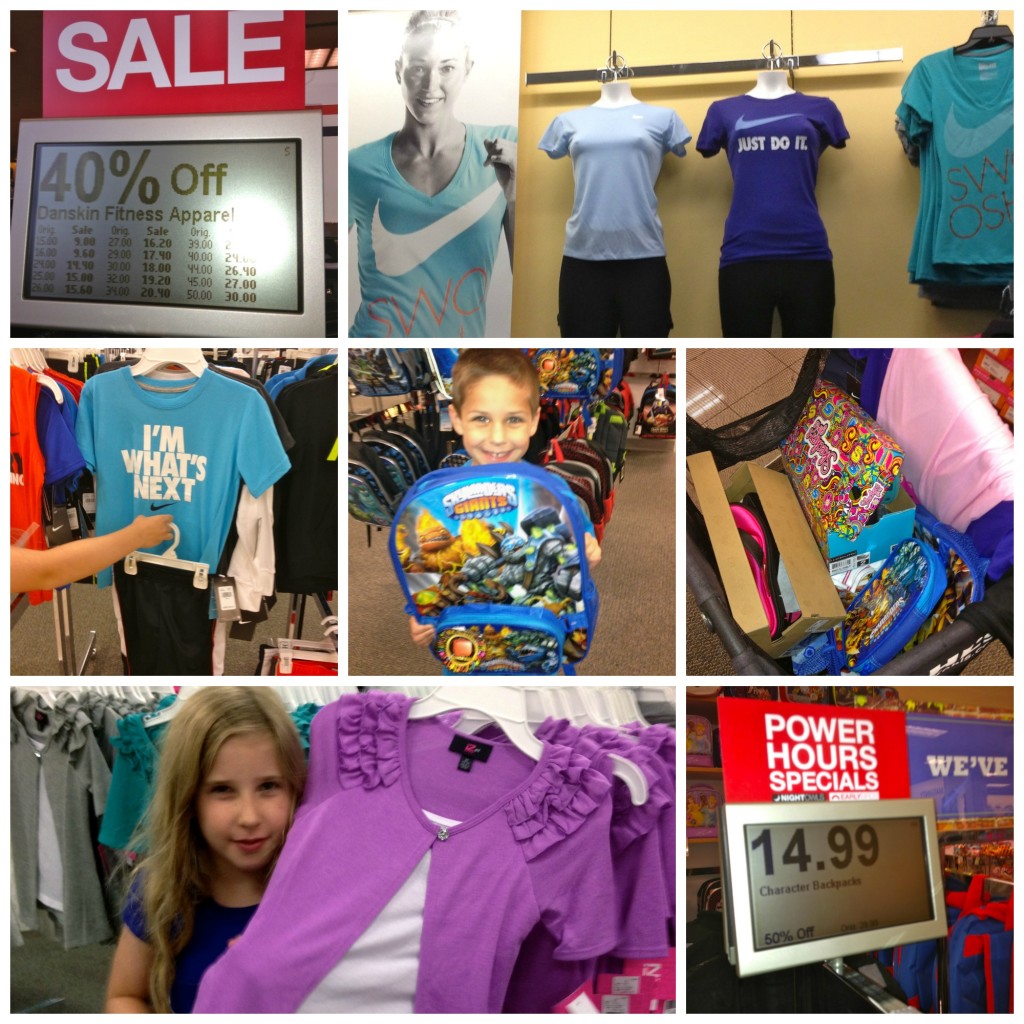 While we were at Kohl's shopping for back-to-school, we found clothes for school, shoes, backpacks, and even something for Mom! Yes, I am hoping to get back into the gym in the mornings now that the kids will be in school full-time. I needed some new active wear. Hopefully back to school for the kids will mean back to the gym for me! Our favorite finds were my son's backpack which he is so excited about and proud of (it's a Skylanders backpack and on sale for $14.99), my daughter's sneakers for school which she wore out the door, her adorable purple shirt for the first day of school, and the Minecraft t-shirt my son found to impress his friends at school. My personal favorite finds were the "Power Hour" deals, the great sales, using my Kohl's Cash, and the savings that was shown to me at checkout! Shopping at Kohl's is always a great experience for us, because we have fun, the people that work there are helpful and kind, and we find everything we need and more! Mama doesn't just love books; Mama Luvs Kohl's! Thanks to Kohl's we are ready for back-to-school! Are you ready yet for back-to-school?