Disclaimer: I received a WummelBox for review purposes; however, all opinions are mine and mine alone.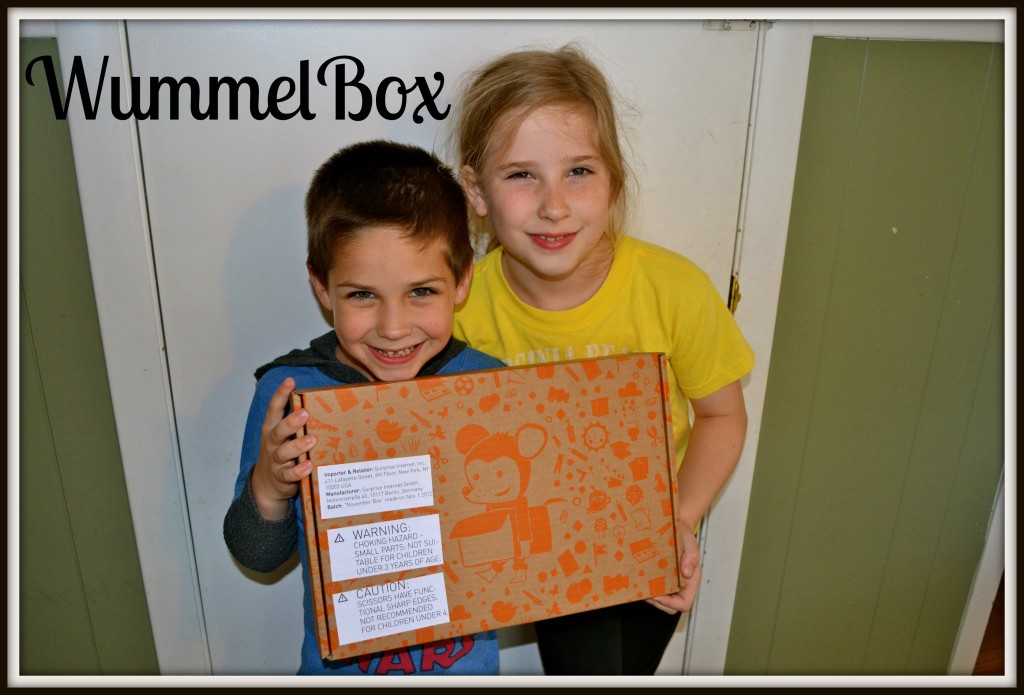 We were so excited to get the WummelBox to review! We have been trying to find new and fun things to do together to keep the kids from asking for the iPad or TV. Recently we have been in the yard playing with frogs, but after doing this day after day the kids were ready for something new. We got the WummelBox in the mail and the kids were intrigued right away! They loved the way the box looked with the mouse on it, and they couldn't wait to see what was inside. The WummelBox features crafts and projects for kids to do to help unlock their imaginations and explore. They are geared for kids ages 3-8 (although even some projects definitely seem like they can even be for older kids as well). Each kit comes with instruction books and materials for the crafts and projects. WummelBoxes come delivered to your door monthly with cool themes each month. There have been themes like Color and Light, Circus, Dexterity, and we got to review Music & Sound.

Ours included lesson booklets on Sound Memory, Chime Song, Drum, and Sound Experiment. My kids' favorites were making the drum and playing the Sound Memory Game. They even got Dad involved in playing it too! I love that the kids were excited about these experiments and had fun playing with them and creating them. What is cool is that these can be taken apart and made again if the kids wish.
Here are some facts about WummelBox:
The high-quality materials in the sets are eco-friendly! Each box includes materials like cork, sand and reforested wood. Even the box is re-useable, becoming a part of each craft!
Each craft is designed to be used not once but over and over again (e.g. a car, a cashbox, a windchime, etc.)!
Each high-quality WummelBox contains 3-4 themed-based projects (Nutrition, Sound, etc) and is designed to inspire children age 3-8 to learn and explore the world around them.
Straight from Berlin, projects are developed by experts, refined by parents and approved by kids!
Each WummelBox contains everything needed to immediately begin crafting.
These are great for your own kids or great for gifts! Here are your options for ordering a WummelBox:

Test a WummelBox – Cost is $34.95 – You get one box, free shipping, and no cancellation required!
Little Wummel – Cost is $24.95 per month (3 months) – Saves you $30 and it's free shipping!
Big Wummel – Cost is $19.95 per month (12 months) – Saves you $180 and it's free shipping!
Make sure to check out WummelBox on Facebook as well! It's a great company with quality products! Get those kids off the technology and into unlocking their imaginations with crafts and projects!