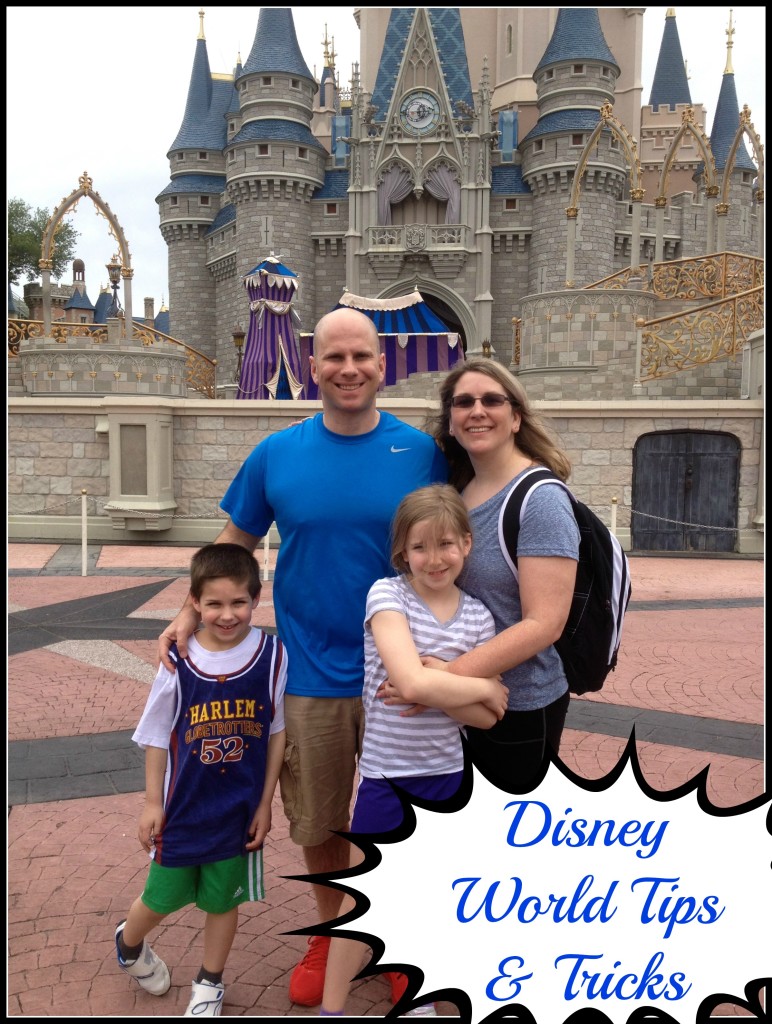 Most of you already know that I recently went to Disney World in Orlando, Florida with my family! I had not been there in about 25 years, so you can imagine that things have changed and there are new ways to do things! I had to learn, and now I am giving you ideas, tips, and tricks to make things easier for your upcoming trip!
1. Definitely Use the Fast Pass! – I heard about the Fast Pass before I left for Disney World, but I didn't really understand the concept of it until I used it myself. When we got to Disney we waited about an hour for Space Mountain, and we definitely should have used the Fast Pass instead. It works by putting your pass card in the machine and getting a time for a window to return. You usually get an hour long window. Here are the rules though:
You can only get one Fast Pass at a time per person in the group. Each needs a Fast Pass ticket to get on the ride.

You will have a time printed on the pass when you can get another one.

Passes are limited for the day. We got to Hollywood Studios at 1pm and Fast Passes for Toy Story Mania were SOLD OUT for the day (we never did get on that ride).

Rides that are great to get a Fast Pass for: Magic Kingdom – Space Mountain, Peter Pan's Flight, Splash Mountain, Big Thunder Mountain Railroad; Epcot – Test Track, Soarin'; Animal Kingdom – Expedition Everest, Kali River Rapids, Kilimanjaro Safaris; Hollywood Studios – Toy Story Mania, Rock 'n' Roller Coaster, Twilight Zone Tower of Terror

At Epcot, I had hubby run for the Test Track Fast Pass while we walked over to Soarin' to get on right away! It worked out great! He made it there in time to meet us at Soarin' so we could all do everything! Thanks honey!!! And don't be embarrassed when people say, "There goes a runner!" They are just jealous they can't run as fast and will have to wait in line longer than you!

And get to the parks EARLY!!! The earlier the better!! We got there the 2nd, 3rd, and 4th days right when they opened and we were able to get on many rides quickly before the parks filled up! Even without the Fast Pass! Grab a Fast Pass early in the day though for rides like Toy Story Mania! We will be back to do that ride! Make sure to check out our Top 10 Rides at Disney World!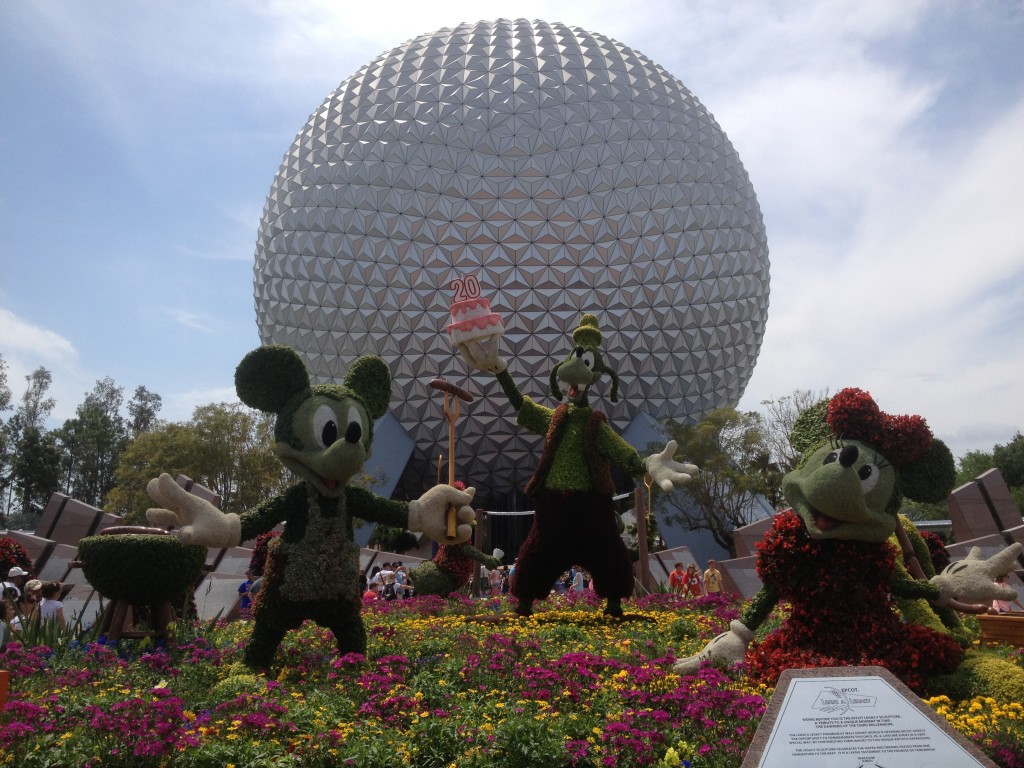 2. Take Snacks with You! – Pack a small backpack for the parks. You can take them on the rides with you! You need items like: tissues, sanitizer, water bottles, small snacks, sunscreen, Band-Aids, etc. We packed an entire suitcase of snacks and drinks and checked them through at the airport. It was worth it. Apparently, you can also order from the Garden Grocer and have food and drinks delivered to your hotel room! You just place your order online. You need to do this at least a week or two prior. I tried to do it two days before our trip and it was too late.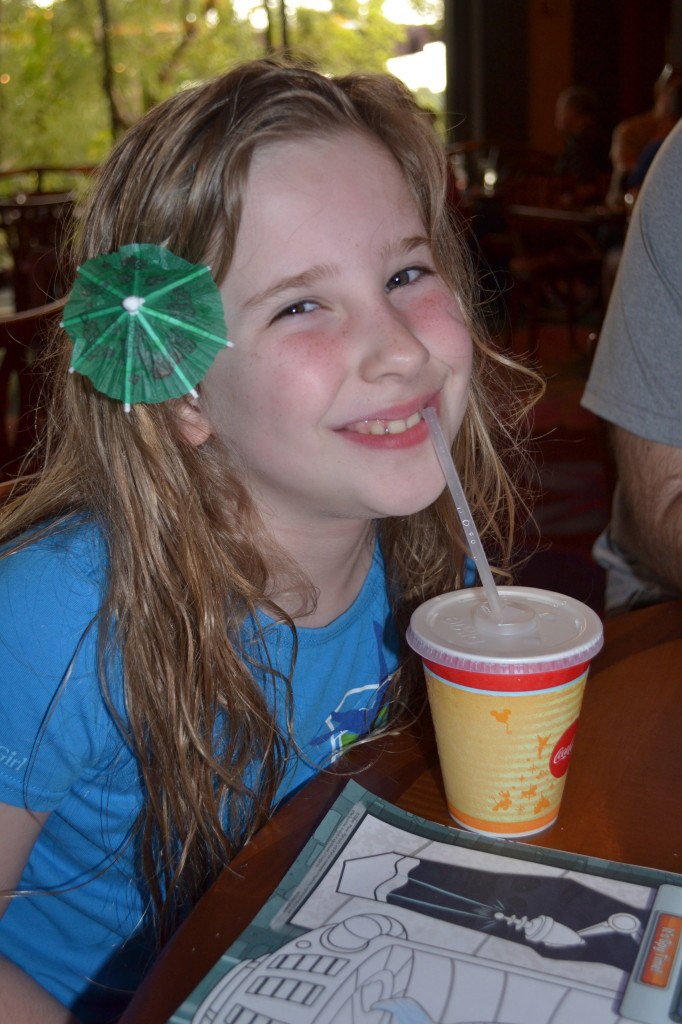 3. Get the Disney Dining Plan and Use it Wisely! – When you get a dining plan you can use it as you like. I got the regular Dining Plan which included a snack, quick meal service, and sit down meal. You get allotted meals based on the amount of nights you spend, not the amount of days there. I did not know this when I first got there. We were staying until late on Monday and were not going to have any food allotments that day. The trick, you can save meals for later and use them! The quick service meals are actually quite large; a drink, meal, and dessert. The kids could not even finish an entire meal, so we started splitting one quick service meal between them and then we had enough for the last day! Also, since you do not get breakfast served at most resorts and you don't get it with the Dining Plan, it's a good idea to choose muffins, scones, or danishes with your quick service meal (lunch) dessert and keep it in your room for the next morning!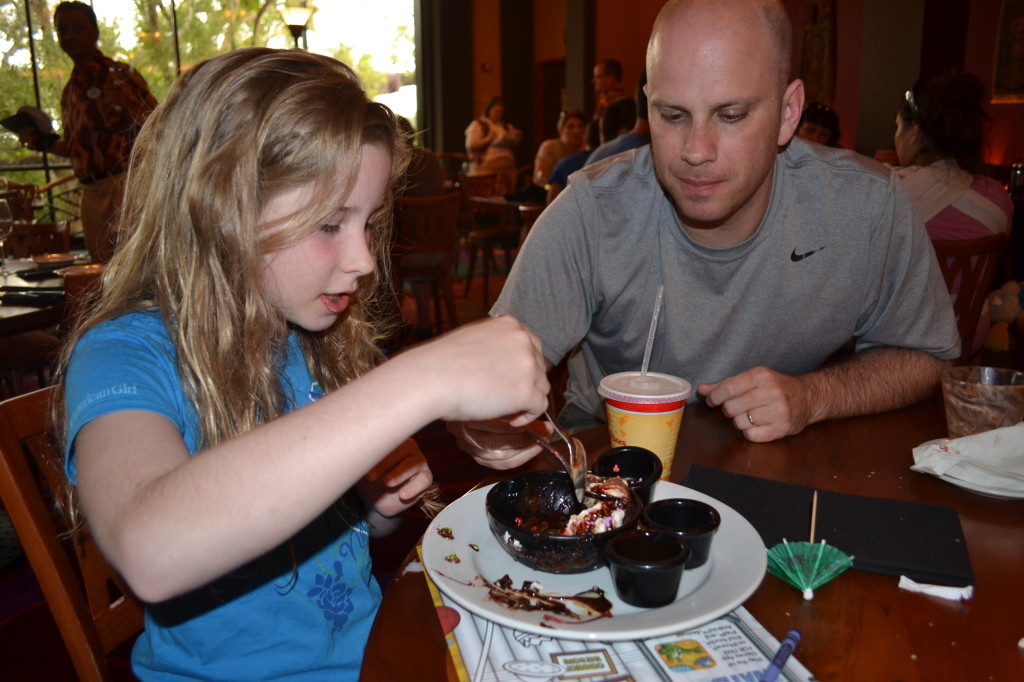 4. Make Reservations! – Okay, I did not know that I had to make reservations for restaurants for our sit down meals. I thought since I had the dining plan I could just walk up anywhere and use the vouchers. That's not the way it works, and luckily I found this out a couple days before we left! You can easily make the reservations online. I was lucky enough to get Chef Mickey's (character dinner), Kona Cafe (at the Polynesian), and Prime Time 50's Cafe (at Hollywood Studios). We were too late for the Luau at the Polynesian, but we at least ended up with some great places. Make reservations a few weeks, months, or even up to 180 days in advance! Some fill up and are booked solid! I recommend the Prime Time 50's Cafe; very fun and great food!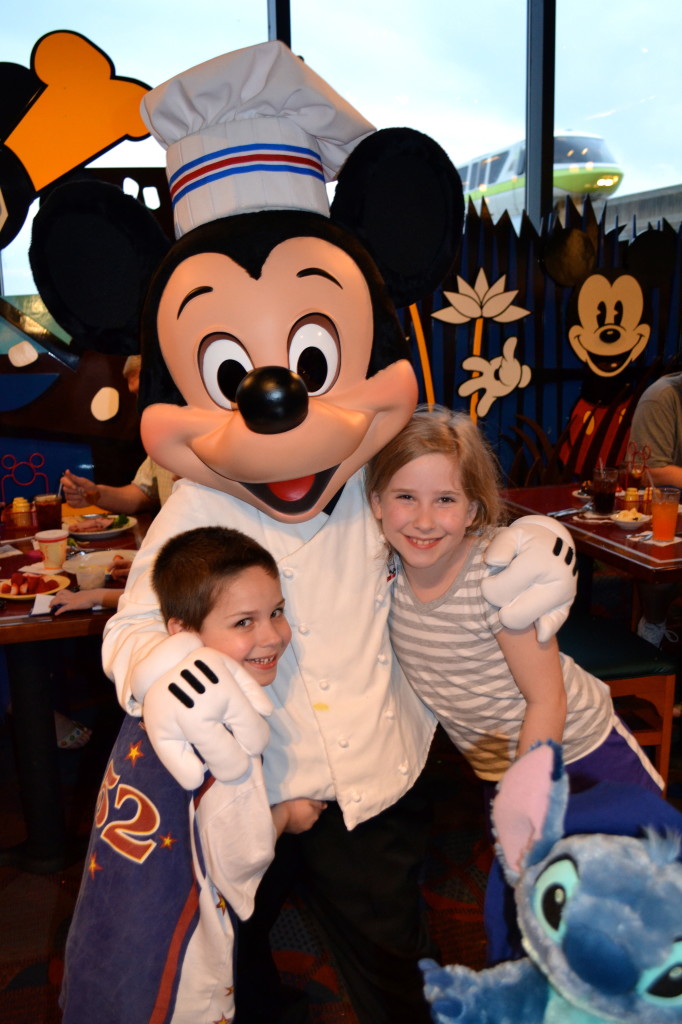 5. Plan Your Day! – You can only get in what you plan for. We were only there for 4 days and 3 nights, but we got in almost everything! We planned time for each park and knew what we definitely wanted to do ahead of time. We got some great books from Barnes and Noble, and even one that was my 8-year old daughter's reading level and had an area for the characters to write their autographs on in the back! It was called the Birnbaum's Walt Disney World for Kids 2013. The characters all signed it at the character dinner. It was cool! We carried that book around in our backpack and it was very helpful, and fun for my kids to read. It also let us know what they wanted to go on beforehand! I highly recommend it! Goofy is signing it on her head in the pic below!
6. Get the App! – As we were waiting in the hour line at Space Mountain (first ride we went on), we decided to download the wait time app on our iPhones. It was great!! We knew now how long the wait times were in the parks. It has all the parks listed, and you can get the Fast Pass for the longer waits, and go on the rides with the shorter wait times while you wait out the Fast Pass time! You need to download it! Check out our Top 10 Rides at Disney World!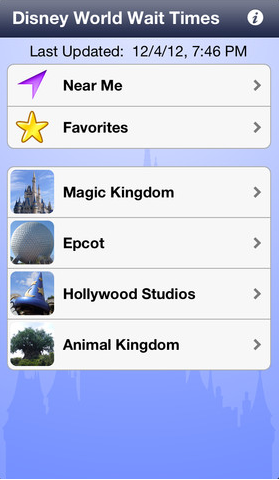 7. Let the Kids Stay Up Late! – I am not telling you to drag your kids around until midnight, especially if they are younger. It is okay to see how you think they are doing and if they are okay and up for the later rides or fireworks; let them enjoy the experience if possible. Just see how the kids are doing each day. Also, I have a 6 and 8 year old. It's great to stay close to the park if possible! We were at the Polynesian, so one night the older one (my daughter) and I went back to the Magic Kingdom for more rides, the Electrical Parade, and Fireworks while the younger one went to bed. It's easy when you are staying at a resort on the Monorail.
8. Let Your Kids Be Brave! – As parents you might decide a ride might be too scary or too much for your kids, but just explain to them exactly what the ride is and let them decide. As long as they meet the height requirement they should be able to try it! My 6-year old son was upset because he could not ride the Rock 'n' Roller Coaster (too short), but that was the only one he was restricted from. Let's just say my brave kids' favorite rides were the Tower of Terror, Rock 'n' Roll Roller Coaster, Space Mountain, Expedition Everest, Splash Mountain,  and the Big Thunder Mountain Railroad. I would have never have guessed that from them, but they wanted to try them so I let them. You never know sometimes until you try! You know your kids best though, so don't force them either.
9. Take a Rest When Needed! – We had planned for Epcot one afternoon, but the kids were hot and tired. Instead of pushing it because it was "the plan" we just went back to the resort and let the kids swim! It was perfect. Sometimes you need to give them rest and go with the flow! Be flexible if possible!
10. Let Them Get a Special Souvenir! – I know you spend a lot on the trip and that is a gift within itself, but sometimes letting them get a special souvenir to remember the trip is nice too! My kids got stuffed animals that they love and sleep with every night now! It's worth the extra money!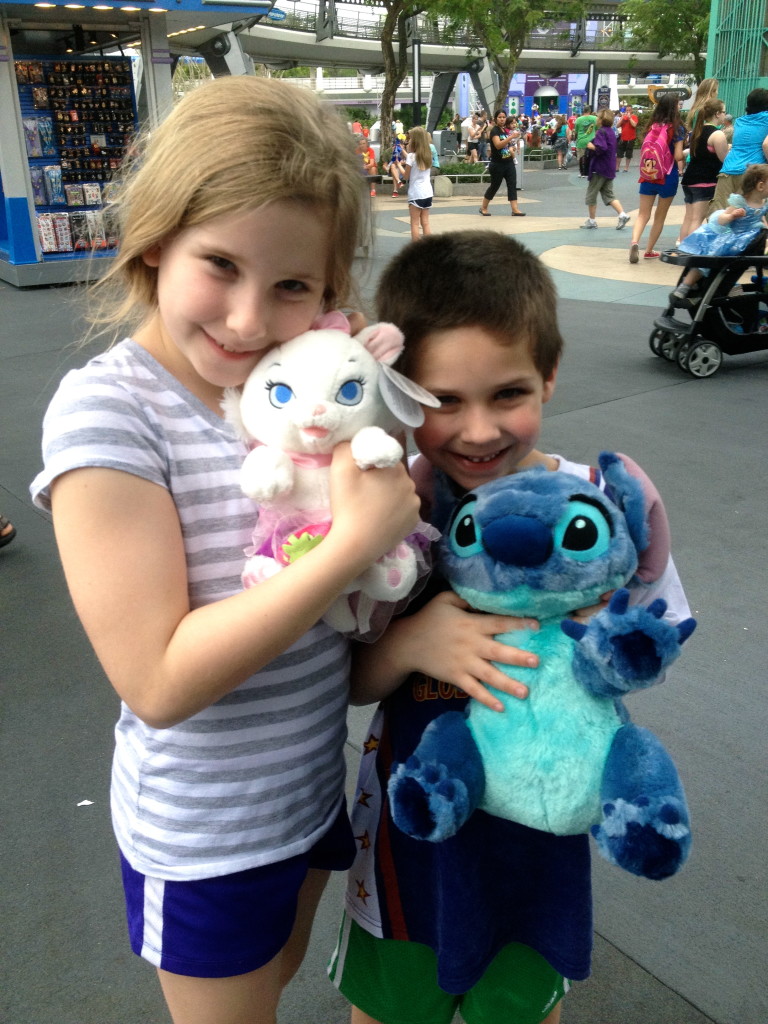 Things that we LOVED about the Disney Parks and getting the package deal:
Made things easy; everything was on one card for each of us (dining, park admission, room key, for Fast Passes, etc.)! It was very cool!

We loved staying at the Polynesian! Very nice people, great rooms, perfect view of the fireworks from our beach, nice pool, very convenient to Magic Kingdom and Epcot on the Monorail. We would stay there again!

We got rides on the bus right from the airport! Even luggage tags with Mickey Mouse on them!

We got a printed itinerary with everything on it! We got the flight from them since it was the same listed on Kayak. Sometimes you can find cheaper flights though, so that is something you may wish to get separate!

By the way, the more days you add to the park tickets, the cheaper it gets per day! And we chose the Park Hopper option which was great too (especially for a short trip), because we needed to do Animal Kingdom and Hollywood Studios all in one day!
Make sure to also check out out our posts on:
I hope you enjoyed reading about some of the tips and tricks I have to offer! Just leave a comment below if you have a question about something and I will answer it or find you an answer (I am still learning too)! I'm sure there is more I can tell you to help you out!!! And most importantly, HAVE FUN and STAY SAFE! You can now follow me as well at Mama Luvs Disney Facebook Page and @MamaLuvsDisney on Twitter for all things Disney! If you want tips for Universal Orlando I have those too!

Get the best price on your Walt Disney World Vacation Package… Guaranteed!