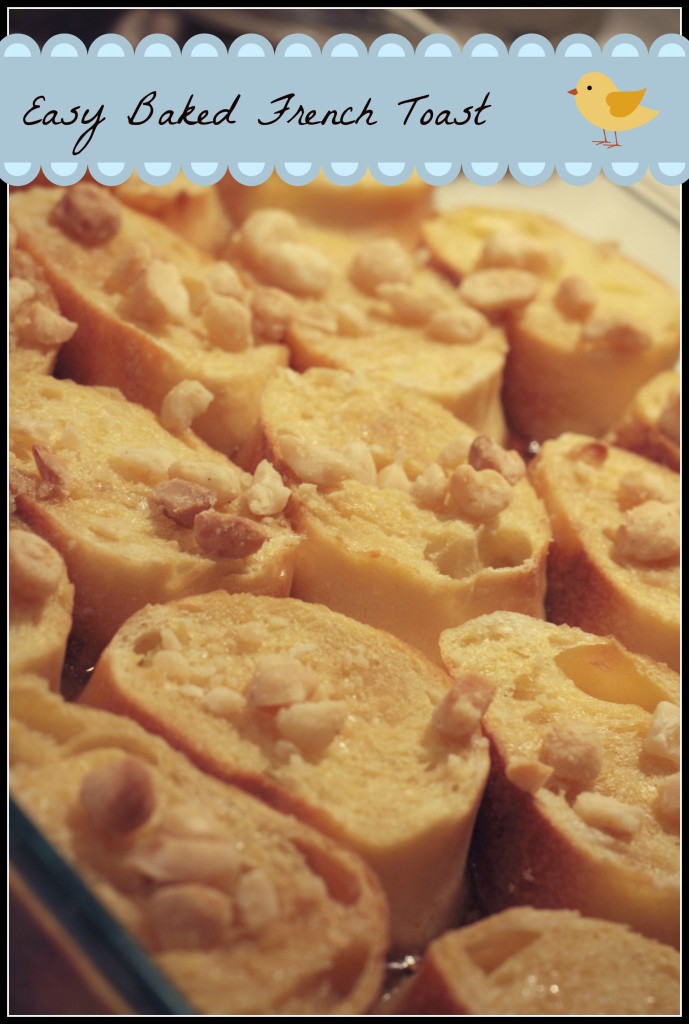 The Easter holiday is fast approaching. This day brings to mind many wonderful childhood memories of wearing fancy spring dresses, searching for eggs among the daffodils, and devouring that all important chocolate bunny. As a child we always spent Easter Sunday going to church and then we gathered for a meal with our extended family.
Now, I have a family of my own and I am so happy to begin building holiday traditions with them. Last year, the weather was beautiful. We spent the day at my Sister-In-Law's home. The kids played outside with bubbles and hunted for candy-filled eggs. We sat down as a family to a delicious brunch on her screened in porch. This is my son showing off his first find.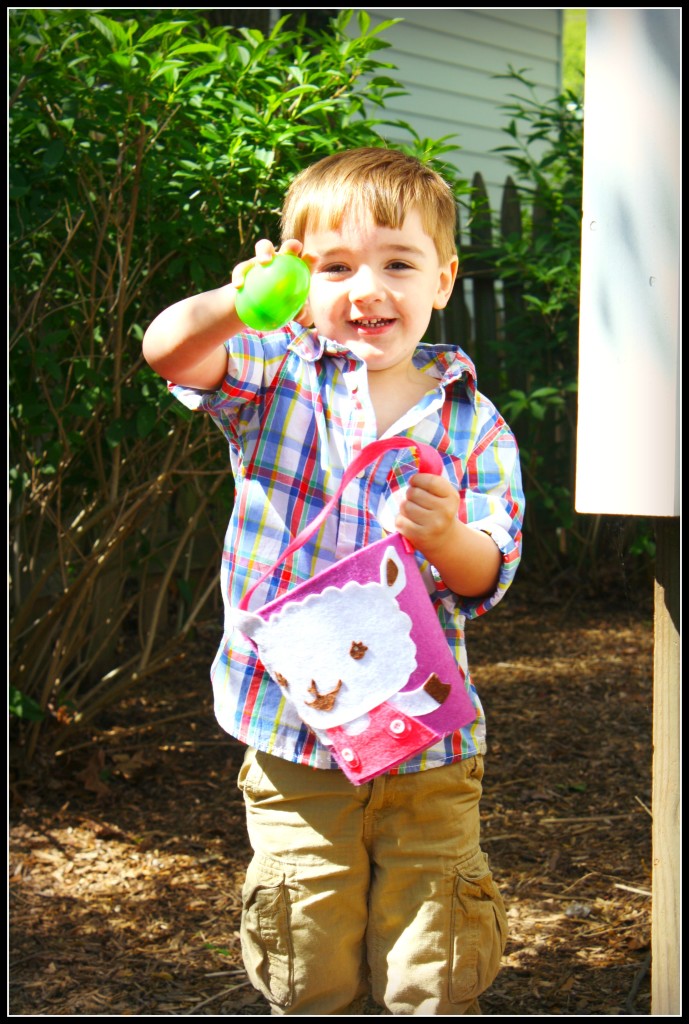 This year, it is our turn to host our family for Easter brunch. While I love to entertain, I am unfortunately, not much of a cook. As I mentioned, I have many fond childhood memories of our Easter activities, but generally the brunch spread is not one of them. You see, I come from a long line of mediocre cooks. We all can basically follow a recipe, and by that, I mean assemble a dish with the majority of the required ingredients.
One of my husband's first holiday meals that he spent with my family, was in fact an Easter Brunch. To this day, he will never forget my mother bragging about one of her 'signature' dishes; pineapple bread. Doug was the first person to serve the dish, but when he placed the spoon inside the entire concoction deflated like a balloon and turned to slush. Forevermore, my mother's signature dish is now known as pineapple soup.
Needless to say, this dish will not be part of our Easter Sunday menu. Instead, I'm featuring one of the only dishes that I can make with competence. The recipe was shared with me by my Brother-In-Law's mother, who as a mom of three boys has a recipe box so full of the most sinfully delicious meals, it could rival that of Paula Dean's. I'm going to be making a Baked French Toast.
This recipe is not only delicious, but it is incredibly easy. There are only 8 ingredients and you can make it at night and let it set while you sleep.
If you would like to give this a try for your special brunch, here's the recipe:

Easy Easter Baked French Toast
Quick and easy baked french toast featuring thick bread topped with brown sugar and cinnamon. Make ahead at night and bake in the morning. Top with nuts and serve with warm maple syrup.
Ingredients
1 loaf French Bread
6 eggs
1½ cups milk
1 stick butter
¾ cup brown sugar
1 tsp cinnamon
1 tsp vanilla
½ c macadamia nuts
Instructions
Melt butter in 9x13 baking dish
Sprinkle with brown sugar and cinnamon
Layer thickly sliced bread on top
Whisk together eggs, milk and vanilla
Pour over bread
Cover and refrigerate overnight
Remove cover and bake at 325 for approximately 25 minutes
Once no longer soggy, flip over, top with nuts and bake another 5 minutes
It was time to head to the store and get our ingredients for this year's meal. I decided to make a practice run at the recipe for our family before I make it and serve it on Easter. It's such a great recipe, that you can really serve it any time of the year. After making our list, we went to our local Walmart to pick up all the required  ingredients. We were low on just about everything, as usual.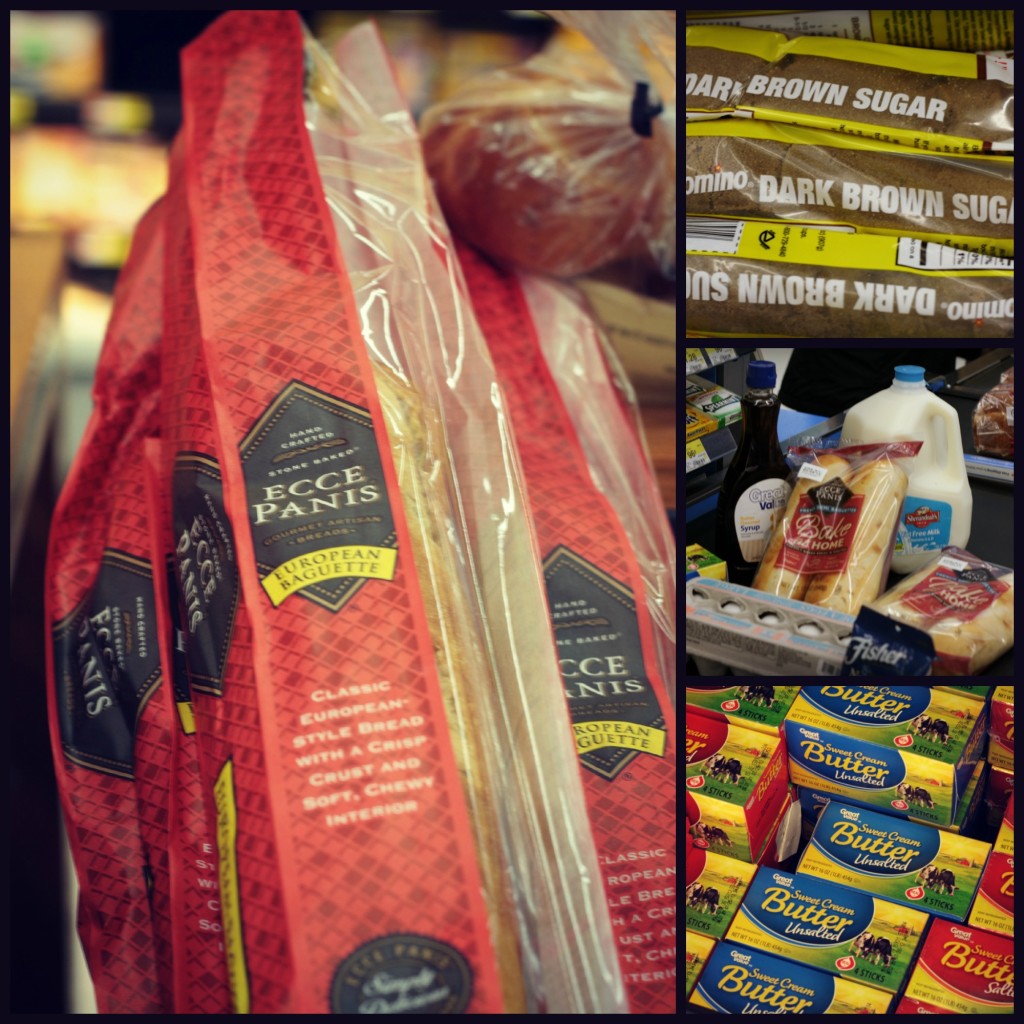 When making Baked French Toast, the bread is obviously the key ingredient. We checked out the different types of Ecce Panis bread, and chose to go with the Ecce Panis Bake at Home French Demi Baguette. We noticed it immediately in the bakery section of the store and knew from it's fresh smell and firm texture that it would be the perfect bread for our meal.
At home, while  mixing our ingredients we noticed the bread's sweet smell and were impressed by the soft thick texture; it was just what we were looking for. We assembled our ingredients (without omitting a single one) and put our dish in the fridge to set overnight.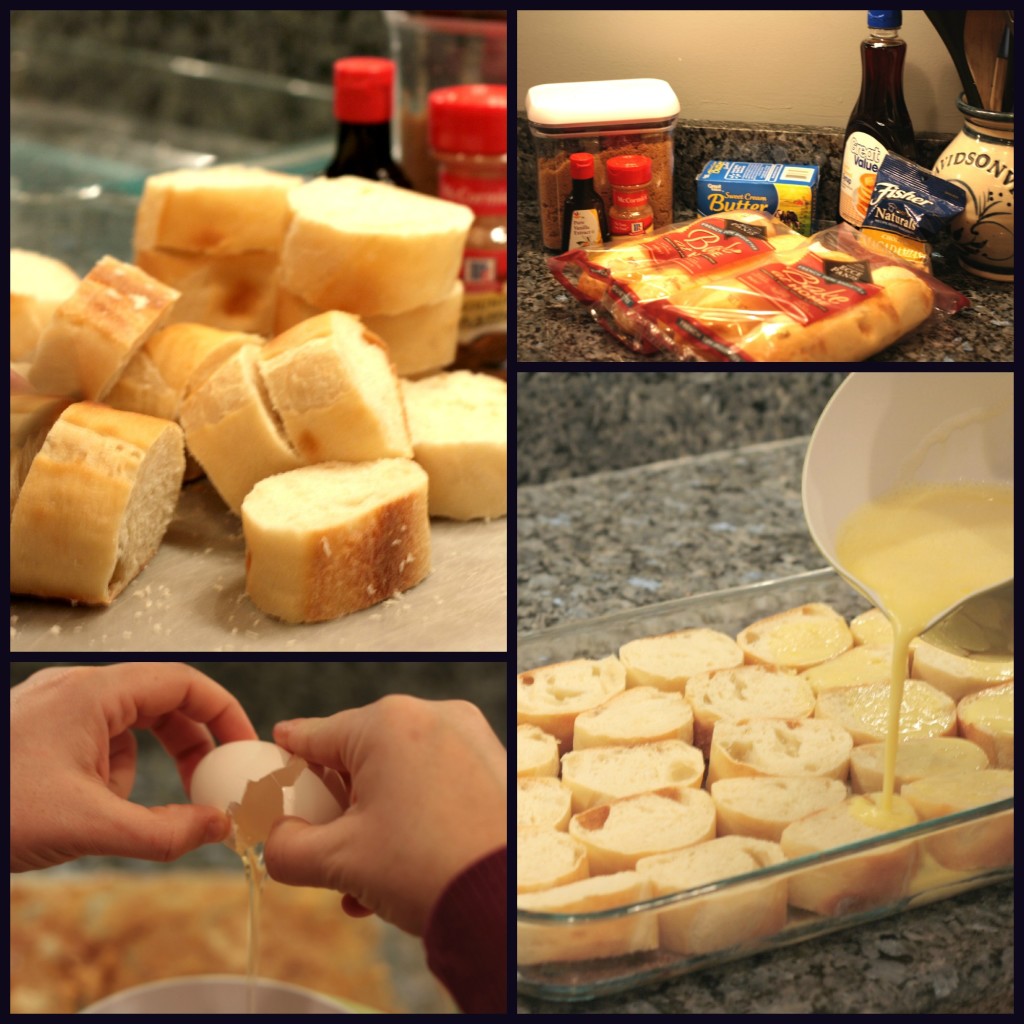 In the morning, we popped the whole dish in the oven and while I drank my first cup of coffee, the house warmed up with the smell of cinnamon and sugar. By cup number two, breakfast was served!
Ecce Panis Bake at Home French Demi Baguette proved to be a wise choice. The thick bread soaked up all the egg mixture and baked perfectly, soft on the inside and slightly crunchy on the outside. We topped the french toast with warm maple syrup and macadamia nuts for a little extra crunch. We served the toast with a side of fresh fruit. All-in-all our Baked French Toast was a cinch to make and the dish will be a perfect main dish for our Easter Brunch this weekend.
If you would like to give Ecce Panis bread a try in your favorite dish, print your coupon to use at Walmart HERE! Also, to view my entire shopping trip at Walmart, you can check out my Google+ Album.

For more meal ideas using Ecce Panis breads follow along on Twitter using the hashtag #EccePanis.
I am a member of the Collective Bias®  Social Fabric® Community.  This shop has been compensated as part of a social shopper insights study for Collective Bias®  and Ecce Panis #EccePanis #cbias #SocialFabric. All opinions are mine and mine alone.