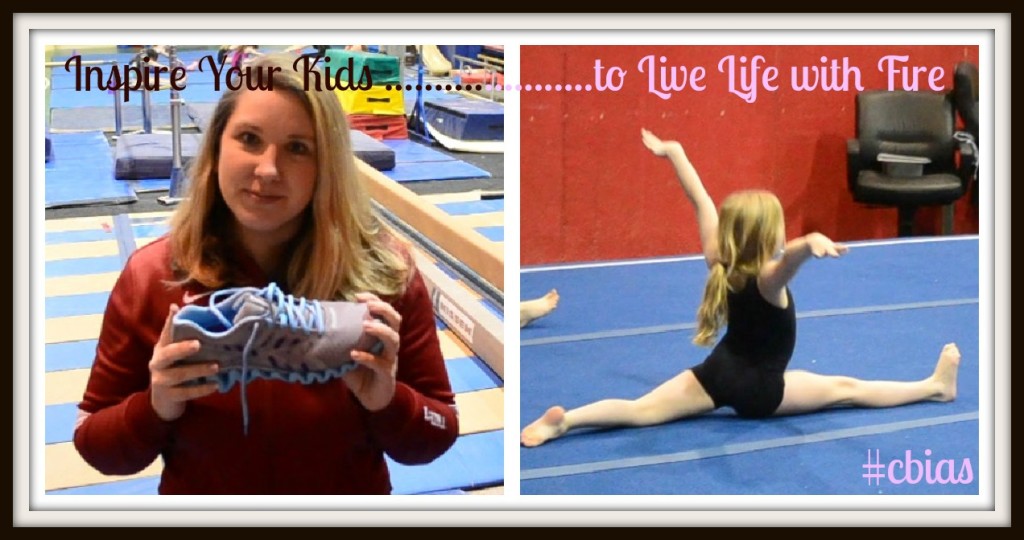 True confession time. I am not at my goal weight, I do not eat everything I am supposed to, and I struggle daily with weight issues and food. It's been like this my entire life. All my family members are the same way. We gain, realize we need to lose, lose the weight, and then put it back on. I have tried everything from Weight Watchers to Nutrisystem to a Personal Trainer. Do they work? Yes they work! They all work. The key though it that they only work when you are mentally ready to work them. There is no magic pill. For me there are a few key elements to losing weight, being healthy, and to continue to maintain a healthy weight and healthy lifestyle. There are no secret ingredients, no tricks, no pills……Just the following:
Motivation is number one! You have to WANT to do it. And I mean really want to do it and not just talk about wanting to do it. Halfway motivation will only get you so far. You need to be committed to making it work and living healthier. Truly committed. Find that fire inside to live a healthy lifestyle!


Water…..Drink a TON! What worked best for me the time I lost 30 pounds in a few months was to drink 60 oz. of water a day. When I was hungry for a snack, I would drink water. When I didn't want to drink anymore water, I would drink water. I had to get the 60 oz. in no matter what!

Eat smaller portions and healthier foods. Portion sizes in our country are out of control. Super-sizing things was the worst possible thing restaurants could have done for the people here in the US. Our view of a healthy portion size is not reality. Really educate yourself about what a real portion size should look like. I bet you'll be surprised. And don't worry, if those sizes still have you feeling hungry you can find healthy low-calorie snacks.


Be realistic! Don't cut yourself off completely. I LOVE chocolate. Sweets are what seems to do me in. Every time I get myself to a great weight, I then eventually overdo it in the sweets department. I have learned though that I need to allow myself some of it or I will not be as successful! Even just one Hershey's Kiss a day!

Now, here is what I believe it the MOST IMPORTANT……..EXERCISE!!! It's a MUST! Even if it means to just get up off that couch and move around. February is Heart Healthy Month! Let's celebrate by getting up and moving! The leading cause of death for women in the United States is heart disease. I thought it was cancer, but no……heart attacks kill more women each year! You need to keep that heart healthy with exercise! Too many people in this country live an inactive lifestyle. My ultimate goal is to exercise daily! I know when I make exercise a priority, not only do I feel better and look better, but I actually crave wanting to exercise and love it!!!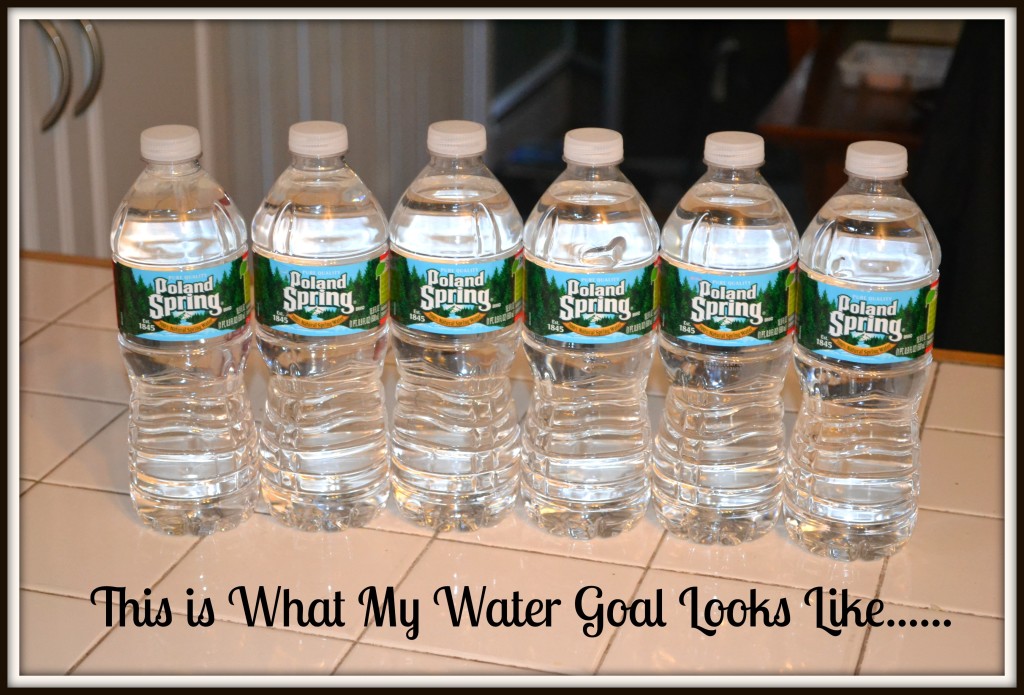 A Little Background for You About My Exercise Habits
I've been a little up and down over the years with my exercise habits. I really get into a groove for a while, and then I lose momentum for one reason or another and it's hard for me to get back into it. I grew up playing soccer, swimming, cheerleading, rowing on the Crew Team, and running track, so I lived a very active and healthy childhood. Once you hit college though, things can change. You are in class, studying, working part-time, etc. and your lifestyle changes. It did for me. My first big weight gain was in college. I was able to have it come off once I worked on it with eating healthier foods and working out, but ever since then it has been a constant battle. This just reinforces to me how much the exercise component plays in weight loss and maintenance. Sometimes it takes me a while to get that little fire lit inside me again to WANT to succeed and to WANT to make exercise a priority. From my earlier posts this month, you know that a New Year's goal for me is to lose weight and exercise more! I truly want to get into a pattern of daily exercise goals. Whether it be making it to the gym for a full workout that day or just getting away from the computer for an hour to walk around the neighborhood before dinner. I know for my sake and my family I need to look after myself and be a healthy mom and wife!
Igniting the Fire Once Again…..
It's always nice to have something new to motivate you and get you moving again! One motivation for me was the New Year and goals I set for myself. Another motivation is my kids and living better and longer for them. I want to show them a good example of a healthy mom and get them interested in being active and healthy too! I feel that even when I do let myself slip, I have instilled in them the importance of health, good food, and exercise in their lives. My husband works out at the gym, plays basketball on an adult league, and shows the kids exercise is a way of life. I also go to the gym and take classes as well. My daughter is a competitive gymnast and works out three times a week! And my son is just starting to play lacrosse. We try and work together as a healthy family. I had a few months at the end of last year where I had foot and back issues, which lead to my recent downhill slope with exercise, but with these new motivations I am back! I thought I could also treat myself to a new pair of shoes for the gym to help me stay even more motivated!!! I found a great pair at Finish Line, which is located at Providence Place Mall in Rhode Island. They are super comfortable, stylish, and are helping me to ignite that fire within to exercise and exercise often!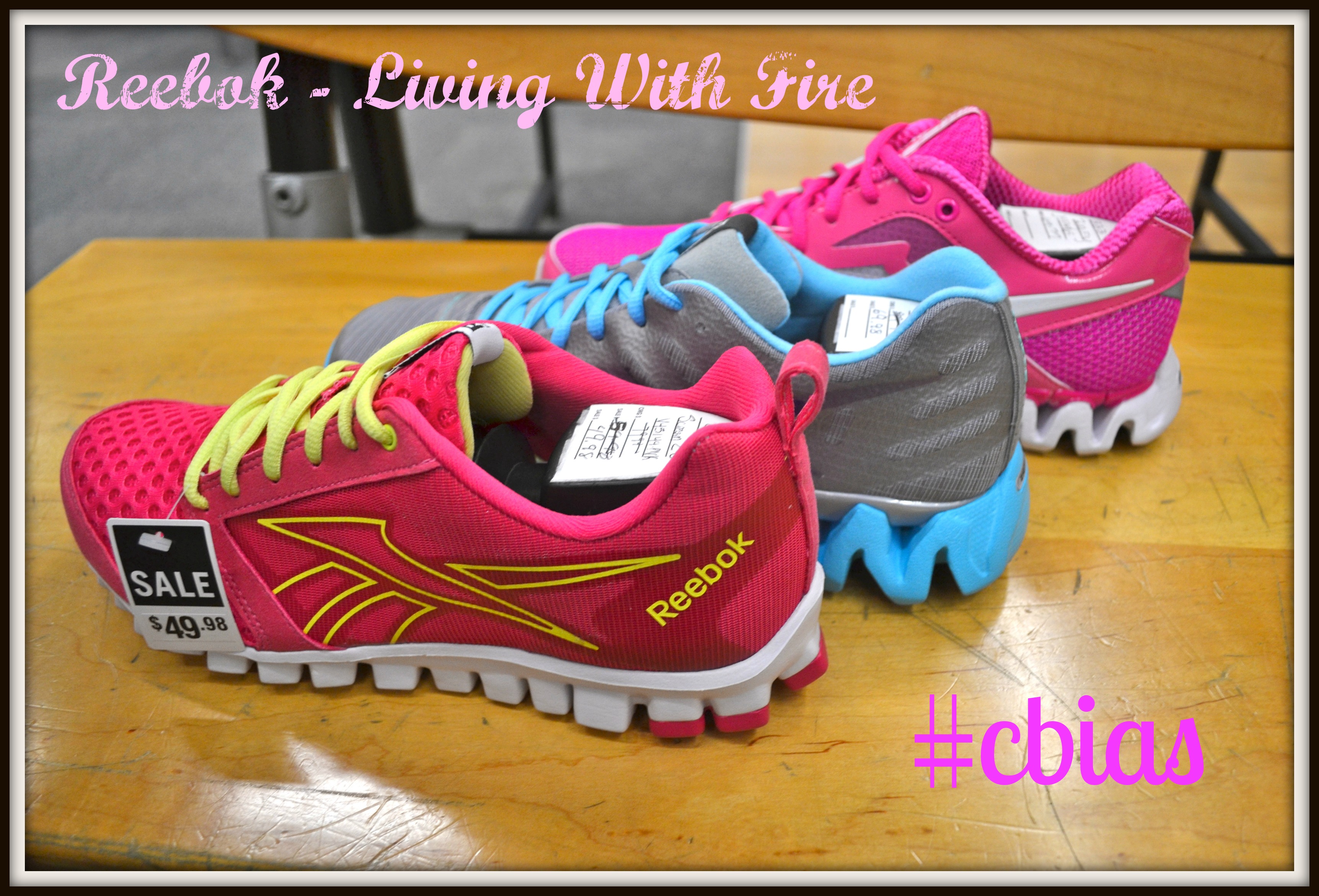 Why Reebok Shoes Rock
I tried on many sneakers while shopping for a new pair. The ones that seemed to fit me the best and feel the best were the Reebok sneakers. While shopping, I received some help from an employee at Finish Line because I have had recent issues with my foot. I needed something very supportive, comfortable, and that would last. He showed my the different options from the Reebok line and how the arches in the inserts are nice and high to offer extra support, as well as the flexible soles for better overall support. Of course I loved all the colors of the shoes, so my decision was tough. I went with the ones that felt best though. They were on sale from $99 to $69 as well, so that was a nice bonus!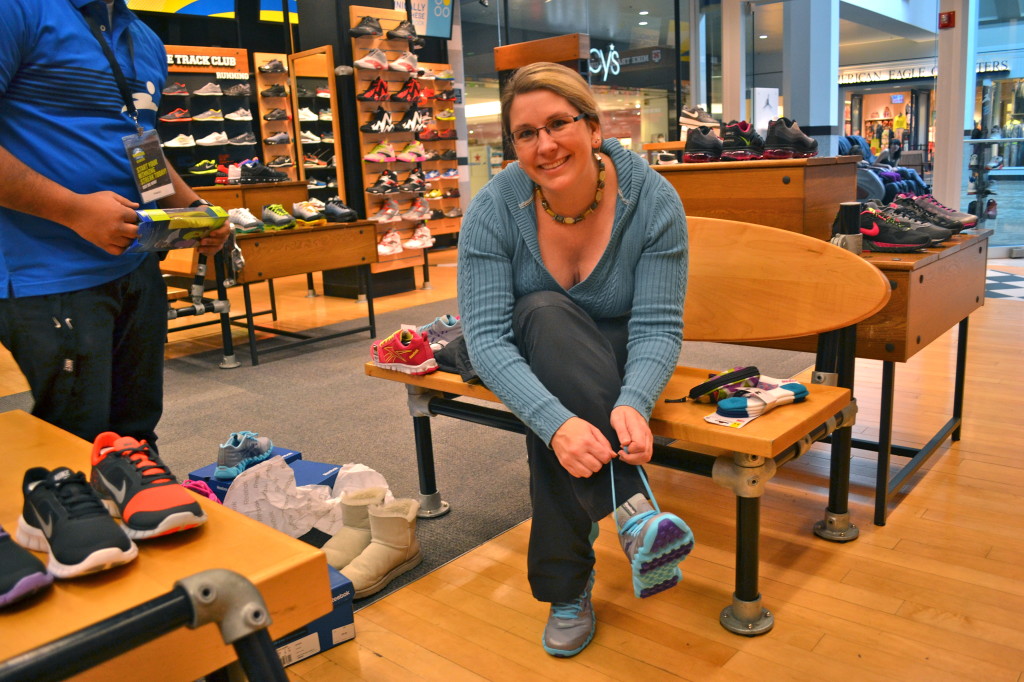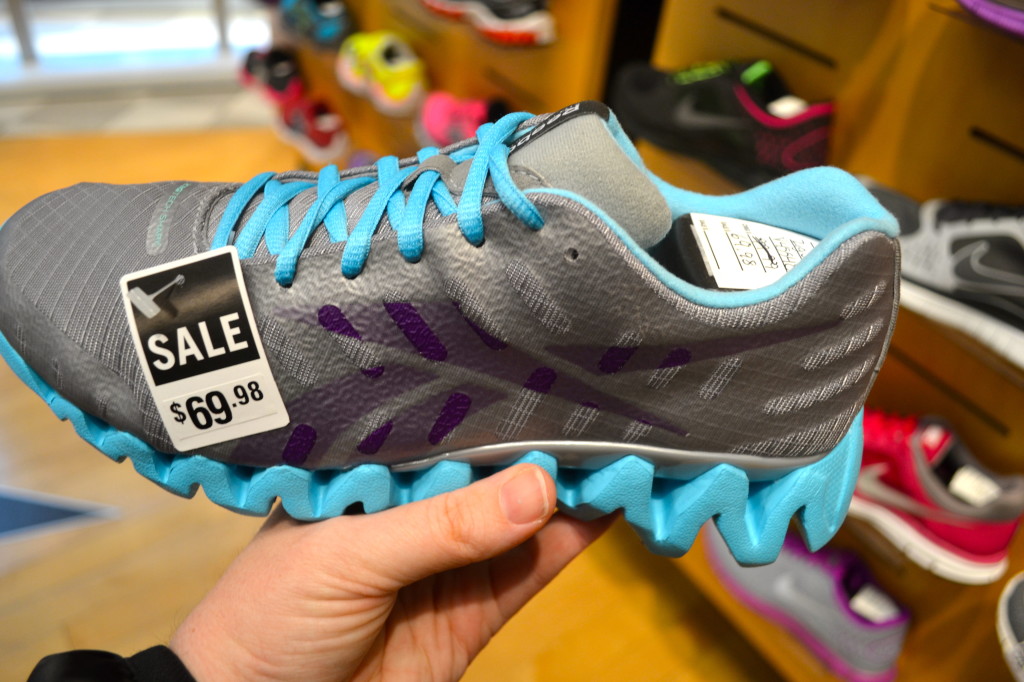 Continuing My Health Journey….
As I stated earlier, I've already made health and exercise a priority this year, but my new Reebok Zigtech Sharks have me even more motivated than ever to keep Living with Fire!!! I want to continue to show my kids the importance of fitness in our every day lives and inspire them to be the best and healthiest they can be! That desire and fire burning inside to succeed needs to come from within and to be a choice! You need to choose health, choose fitness, and choose to continue to have that fire and passion for a healthy lifestyle every day! Life is about choices!! Which will you make?
What Helps Motivate You to Live with Fire? ……That Burning Desire to be Healthy and to Exercise!!! I would LOVE to hear!!!
A Little Snippet of How We Love to Keep Fit
Make sure to check out Reebok on Facebook and Twitter to see all their wonderful products! Also, you can see my entire shopping trip at Finish Line here on my Google+ Album!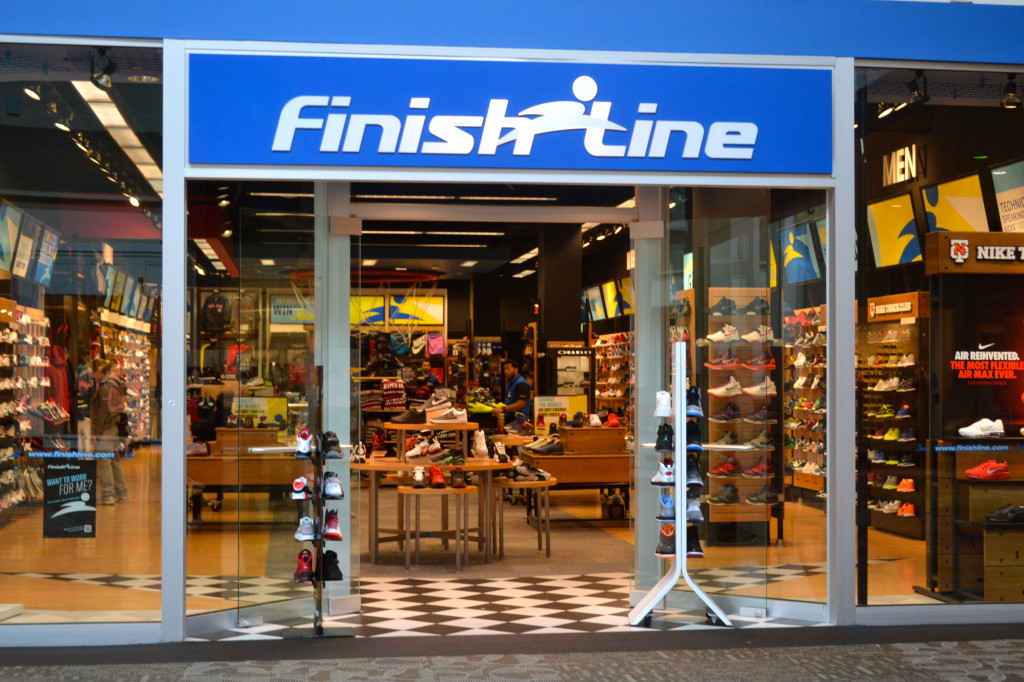 I am a member of the Collective Bias® Social Fabric® Community.  This shop has been compensated as part of a social shopper insights study for Collective Bias® #CBias #SocialFabric. All opinions are mine and mine alone.