I have mentioned many times on my site the importance of reading with your kids and how that correlates to success later in life. I am a former teacher of eight years, and I am very passionate about getting kids to read and to be interested in books at an early age. I've posted about great ways to engage kids in text and how to get them interested in books! Lead by example! Show them you love to read! Whether it be books, magazines, newspapers, on the Internet, your Kindle, etc. Kids love to do what their parents are doing. Surround them with resources as well. Keep books in the house, read signs together, find interesting ways to get them involved with text. Lately my son wants to use my iPad! He wants apps and games to play, but it doesn't really matter what he has on there because he just loves technology and using it as a tool. I feel like the iPad can be a curse and a blessing for kids. Some of the non-educational games seem just addicting to play and worthless, but then there are those great places you find where kids can actually interact and learn.
One new place I found is Bookboard. This awesome app for your iPad lets you find books to read with your child, with levels all the way through kids age 12. It's fun for kids and they are learning! As a teacher that was always my number one goal! If kids are having fun, then I know learning is taking place because they are engaged. My son loves being on the iPad, and now he can learn to read, find new books, and unlock levels to move him along with his reading. 
About Bookboard
Bookboard is a children's book service that encourages and supports a new generation of readers with a different approach to reading on digital devices. Rather than providing a digital marketplace where families buy and download books, Bookboard offers an affordable subscription service that allows instant exploration of a vast, curated library. ~ Bookboard

Bookboard aims to inspire young readers by helping them discover new titles and earn fun achievements. As they read, families discover, unlock, and collect great stories to foster a sense of accomplishment that keeps kids coming back for more. At the same time, parents can track reading progress, and use our fun metrics to motivate kids to read even more. ~ Bookboard
Why Choose Bookboard?
You can engage with your child and spend time with them while learning

They can unlock new levels as they go and read harder books

You can track their progress and see how they are doing (I know my 8-year old loves reading on her own)

You can share their achievements on Facebook and Twitter

They already have 300 books available (and growing daily)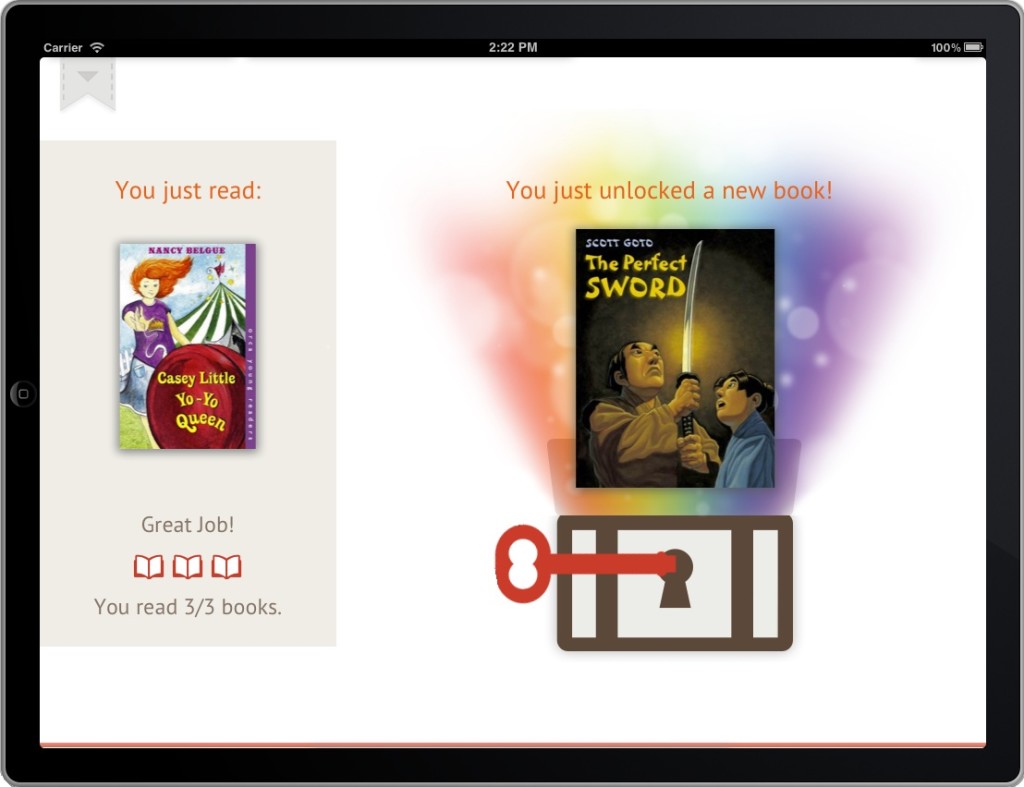 Signing Up
Signing up was super easy! Just three simple steps. I first put in my email, and then they sent me a code. I followed the link to sign-up and I just had to answer a few questions. I entered both my kids names and birth year to get them the appropriate level books, made a password to get in, and that was pretty much it! Now all you need to do is download the app onto your iPad!
WIN an iPad Mini
Now here's an awesome perk! When you sign up for Bookboard and read a book by February 11th, you are automatically entered in a chance to win a free iPad mini. Rules and details can be found on the Bookboard site. How cool is that though? Just sign-up, read a book, and you're entered! The first month is free to check it out! Good luck to all!
See Bookboard in Action


Make sure to check out Bookboard on Facebook, Twitter, and Pinterest!
* This post is sponsored by Bookboard. All thoughts and opinions are mine and mine alone.